Wrestling Star Hornswoggle Defends Jerry Jones' M-Word Use, 'Didn't Need To Apologize'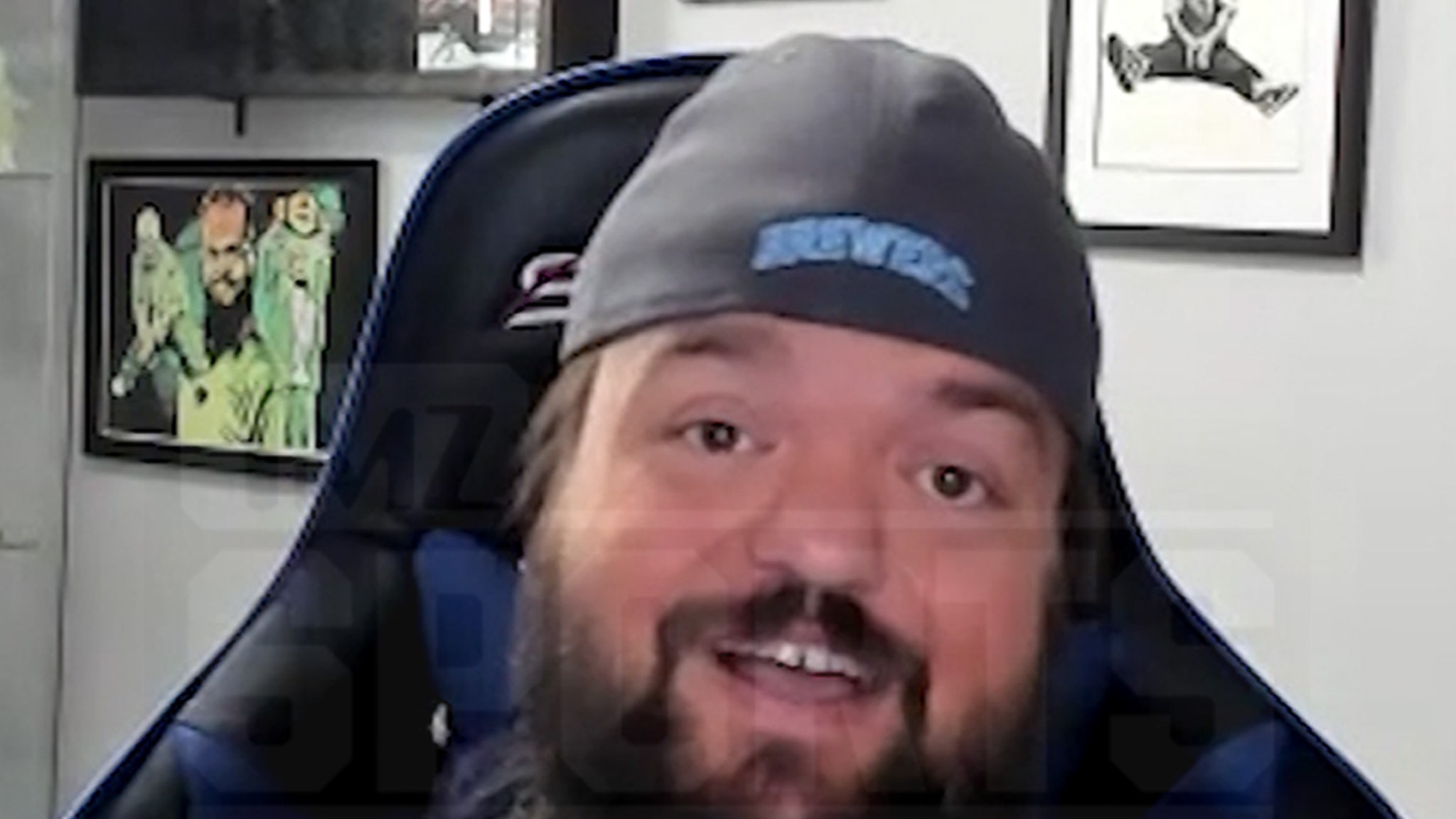 Wrestling star Hornswoggle — who was born with a genetic condition that causes dwarfism — says Jerry Jones should not have said he was sorry for using the m-word earlier this week … explaining to TMZ Sports he doesn't find the term to be offensive.
Swoggle — real name Dylan Postl — broke it all down for us just a day after the Dallas Cowboys owner used the word while making a joke about one of his former employees who had passed away in May.
"You didn't need to apologize to me, Jerry Jones," the ex-WWE superstar said. "I'm a fan of yours for using the word because I use the word. Because I'm OK, and I don't take myself too seriously."
In his joke about Larry Lacewell, Jones said he wanted to "get me somebody, a m*****" to dress up like Dallas' former Director of College and Pro Scouting and stand next to him at practices.
Little People of America — regarded as the largest dwarfism support organization in the world — was appalled by the comment, and demanded an apology. Jones issued a mea culpa a short time later.
Hornswoggle, though, says he hopes Jerry continues to use the word — telling us, "He's not using it in a derogatory way. That's my thing. He's not making fun of the community with how he's using it."
Swoggle added, "If you get offended by something like that, you're taking yourself way too seriously. We're all human. We all bleed the same blood. It's just ridiculous to me."
"It's absolutely ridiculous."
'Vanderpump Rules' Stars Arrive at Reunion Show Taping Amid Scandoval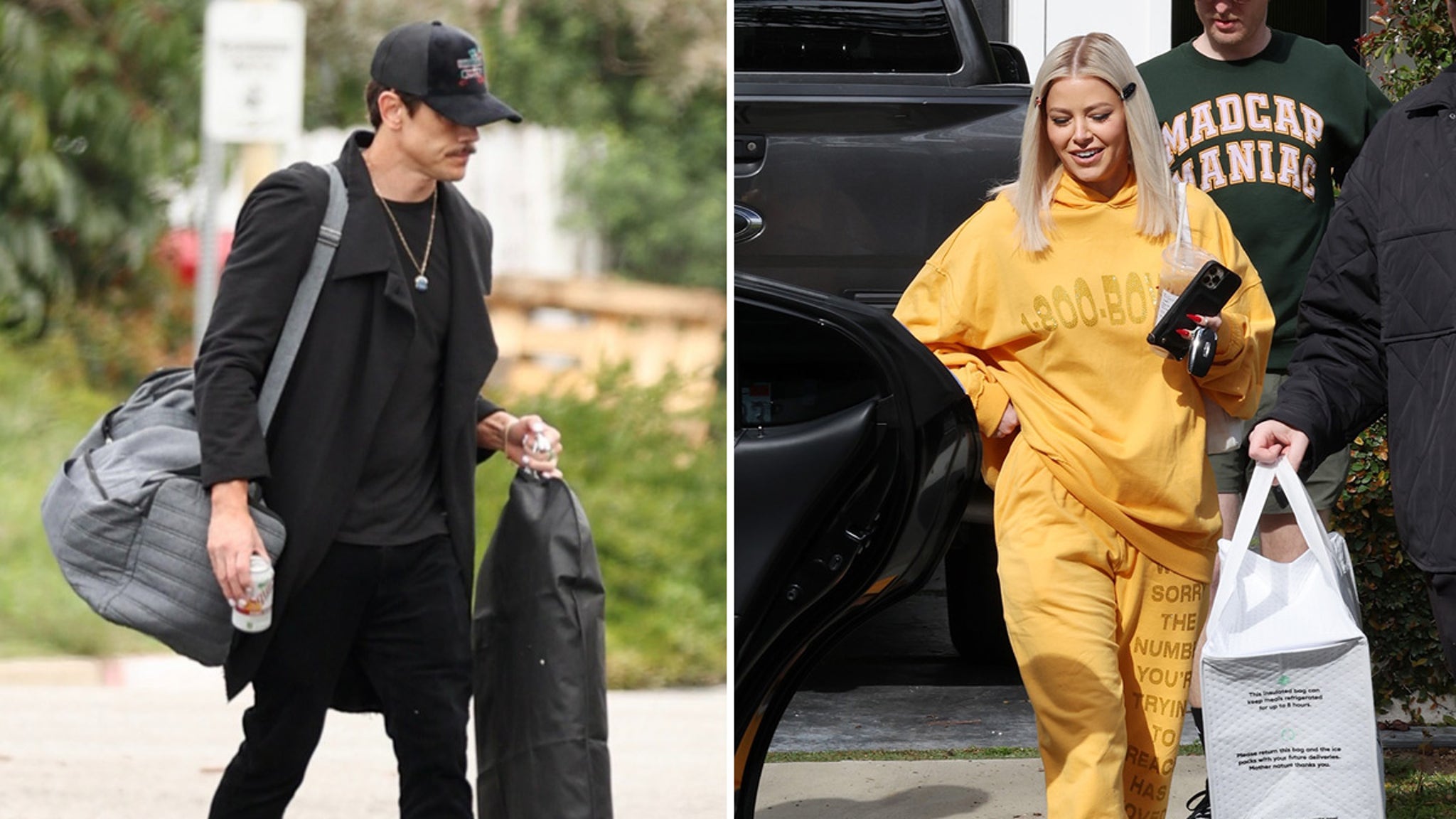 UPDATE
12:45 PM PT — A source close to production tells us Raquel Leviss is expected to be on set to film her parts of the reunion later in the afternoon.
The drama is unfolding on the set of the "Vanderpump Rules" reunion show … the cast members arrived around 9:45 AM ahead of the highly-anticipated taping.
Tom Sandoval showed up to the San Fernando Valley set looking like he's going to a funeral — dressed in all black — which may be fitting, because he's likely to be buried for cheating on Ariana Madix with fellow cast member Raquel Leviss.
Ariana, fresh off her recent brand partnership with a sex toy company, is glowing … she's rocking a yellow hoodie and matching sweats, and she just got her nails and hair done.
She definitely is sending Tom a signal … her head-to-toe ensemble by Boys Lie includes graphics that read, "WE'RE SORRY THE NUMBER YOU ARE TRYING TO REACH HAS MOVED ON."
Lala Kent pulled up with a huge designer bag … and we've also seen arrivals from Katie Maloney, Scheana Shay and Tom Schwartz.
Of course, it wouldn't be a "Vanderpump Rules" reunion taping without the big dogs … Lisa Vanderpump's in the house, and she was met with a huge embrace from reunion moderator Andy Cohen.
No sign of Raquel yet … remember, her restraining order against Scheana is complicating the reunion … but she is in L.A., because we got her yesterday at LAX and a nail salon, and she was pretty chatty.
As we first told you, Raquel and Scheana have to be kept apart when they're both on set. When one of the women is filming with the rest of the cast, the other has to be sequestered in a hair and makeup trailer.
The seating chart is out too, and there are two versions. When Raquel is filming, she's sitting between the Toms and is five seats away from Ariana. When Scheana is on the set and Raquel's in her trailer, Scheana is seated at the end after Tom Schwartz.
It's going to be a long day for the cast … we're told filming is underway and expected to drag well into Thursday evening.
Lil Nas X Slammed For 'Gays' in Africa Tweet Following Anti-LGBTQ Ugandan Law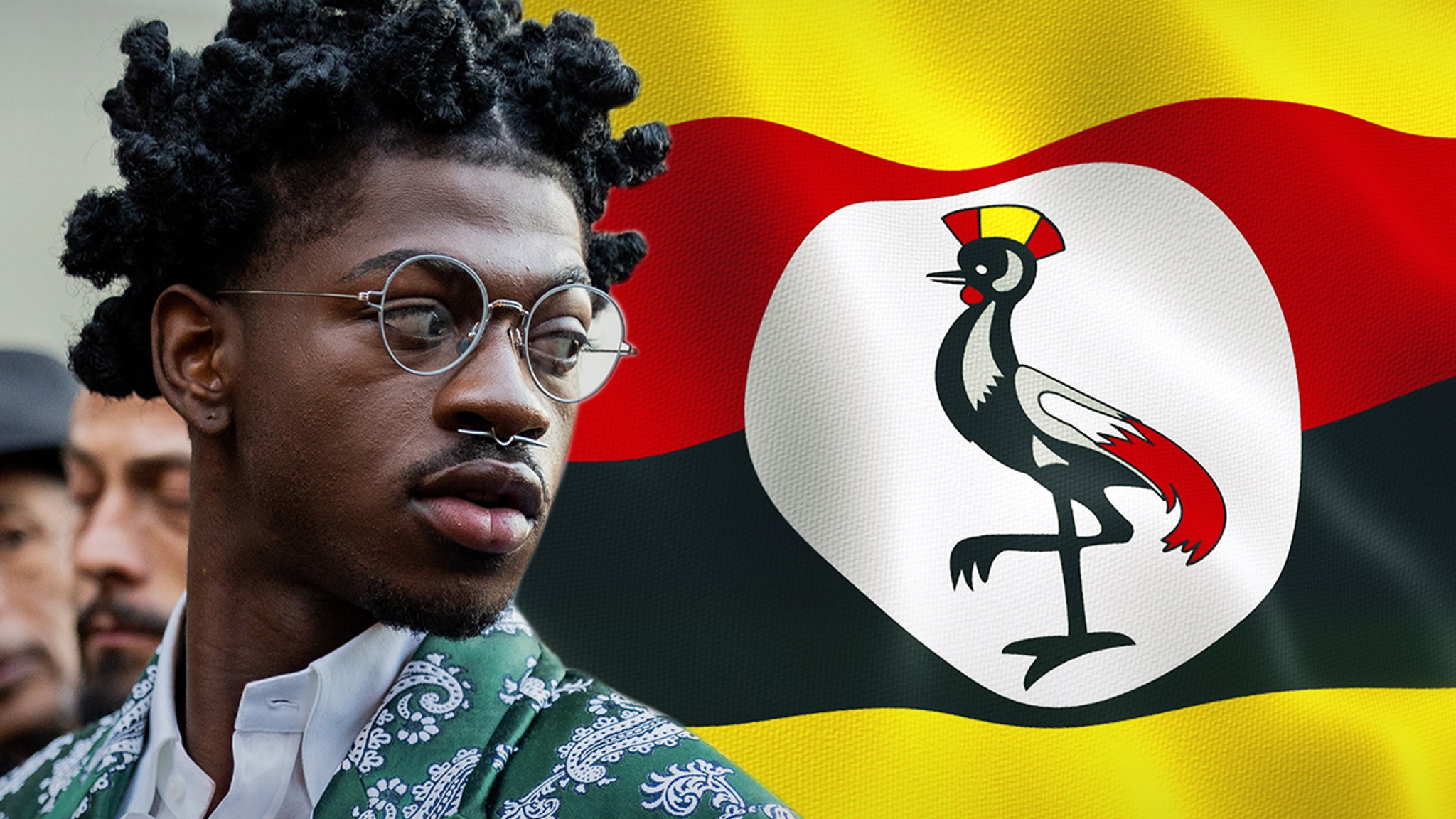 Lil Nas X's presence on social media has got him in some hot water once again … with people saying his tweet about 'gays' in Africa is incredibly insensitive on the heels of serious anti-gay legislation in Uganda.
The "Old Town Road" rapper was met with a ton of backlash Wednesday after he tweeted "where do the gays be in africa i wanna come there". The tweet came on the heels Uganda parliament passing one of the most sweeping anti-gay legislations in the world.
The law punishes people with up to 10 years behind bars for simply identifying as gay, lesbian, bisexual, queer or anything other than male or female.
More shockingly, citizens can be sentenced to life behind bars for committing gay sex acts and be sentenced to death for "aggravated homosexuality" — a broad term to include sex acts committed by force as well as incest.
After LNX's tweet, folks quickly hopped on social media to express their disdain, for what they see as an extremely dangerous message. One user wrote, "This is so insensitive especially after Uganda just announced the harsh punishment of even identifying as being LGBTQ" … and many others backed these same sentiments.
As you know, this isn't the first time he's been in the hot seat for his social media postings, recently issuing an apology for making a trans joke online.
He has not yet commented on the fallout.
Terence Crawford's Nebraska Home Burglarized, $317K Worth Of Jewelry Stolen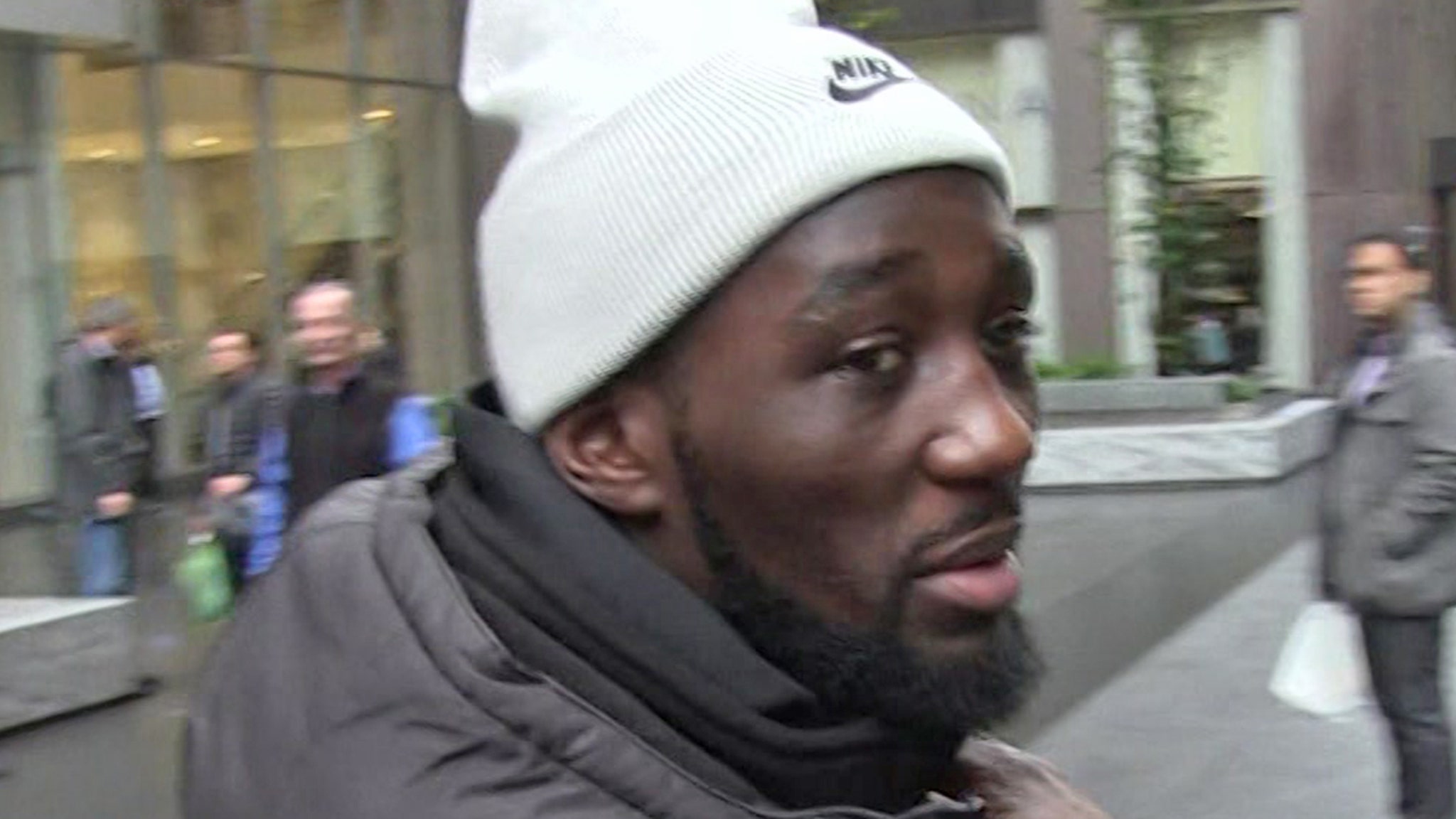 Terence Crawford's Nebraska home was allegedly burglarized, TMZ Sports has learned … and hundreds of thousands of dollars worth of jewelry stolen, including two luxury watches worth over 100 grand apiece.
The alleged theft occurred at the undefeated boxer's home in Omaha between March 17 and March 20, according to a Douglas County Sheriff's Office incident report.
Per the report, the unknown suspect(s) broke into his home and stole several pieces of jewelry. The haul included two gold chains featuring the logo "TBC" — Crawford's initials — a "Bud" personalized gold chain, and a gold cross necklace.
Waiting for your permission to load the Instagram Media.
Two incredibly expensive watches were also reported stolen — a diamond Patek Philippe watch and an Audemars Piguet and bracelet set.
All told, the pieces totaled over $317K … and Crawford is asking for the public's help, even offering a hefty reward.
"I got 100k for whoever know who broke in my house and stole my jewelry," the 35-year-old announced.
This isn't the first time Crawford's home has been robbed. According to DCSO, an unknown suspect took a gold Rolex, worth a little over $137K, from the same residence in Oct. 2021.
Crawford — 39-0 and one of the best pound-for-pound boxers in the world — has been ordered to defend his WBO welterweight title against Alexis Rocha … though boxing fans badly want him to fight fellow future Hall of Fame fighter Errol Spence in a super fight this year.