'WandaVision's Elizabeth Olsen Jams Out at Wild Hearts Bay Area Tour Stop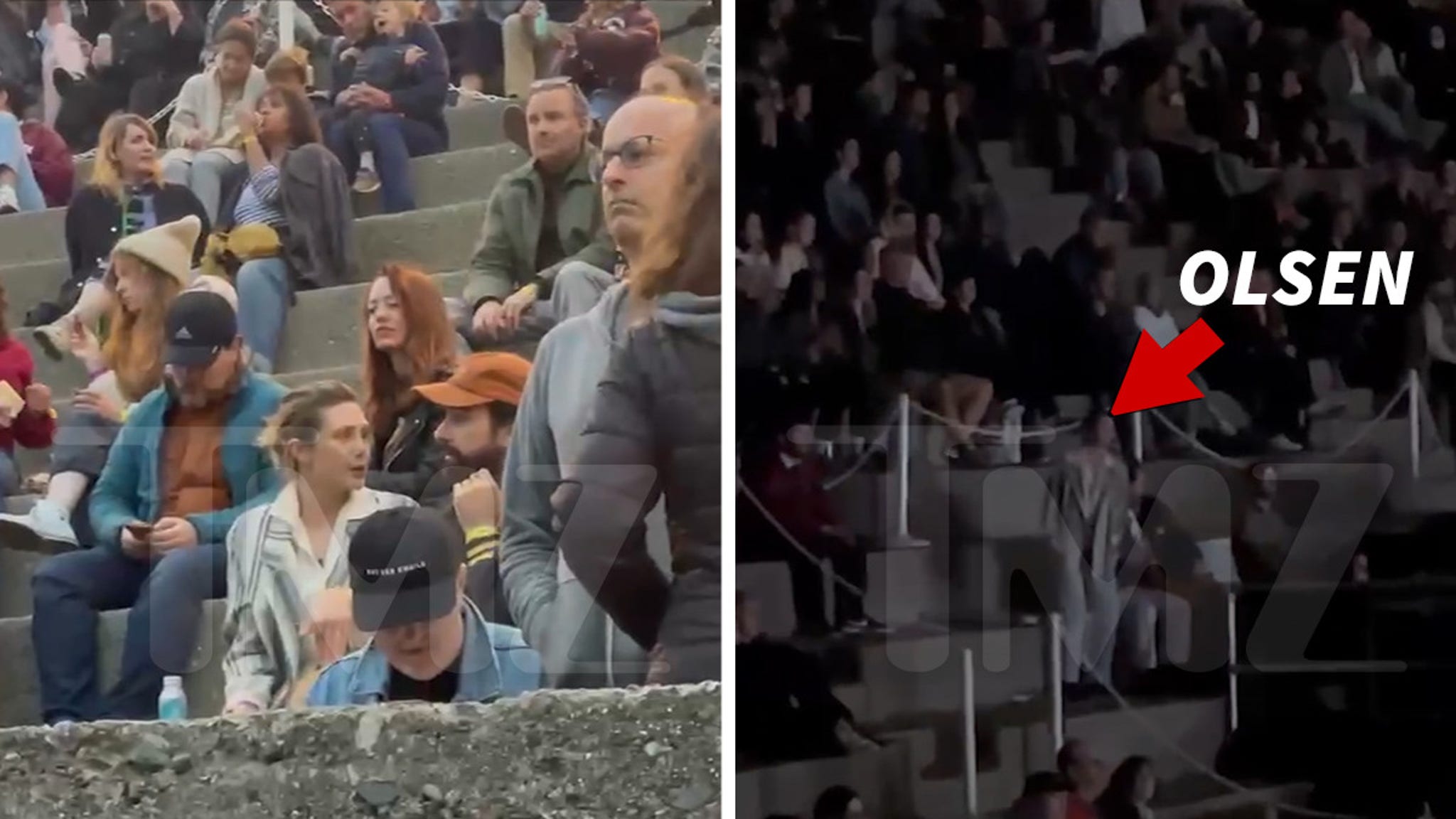 Elizabeth Olsen may or may not be present in the MCU going forward, but she certainly was present this weekend when it came to catching some live tunes … just take a look!
Here's the 'WandaVision' and 'Avengers' star rocking out Saturday at a Wild Hearts Tour stop in Berkeley, CA — where she and her husband, and perhaps one friend, attended with some decent seats within the Greek Theatre.
In footage obtained by TMZ, you can see EO chatting with her hubby, Robbie Arnett, before the house lights came down … as well as her busting a move when they eventually did.
It's pretty cool seeing her cut loose like this — especially since she portrayed a deadly serious character in one of the last big Marvel flicks, 'Doctor Strange' in the Multiverse of Madness,' where she played a murderous villain that was dead set on getting her way.
BTW, we're told that when Liz was boogying here, it was while singer-songwriter Angel Olsen (no relation) was onstage and performing. She's teamed up with Sharon Van Etten and Julien Baker for this national outing.
Elizabeth and Robbie reportedly live in L.A., but it seems they might've wanted to escape the spotlight a bit to catch this music act — which was just here a day prior — up north.
The Wild Hearts Tour is finally just a week away and we're so excited to see you!! Tickets are going fast but there are still a few available. See you soon x https://t.co/iXBSjjJSdR pic.twitter.com/c4dhIUQZm7

— Sharon Van Etten (@sharonvanetten) July 14, 2022
@sharonvanetten
It doesn't appear many people noticed her there — 'cause, yeah, she looks pretty stripped-down compared to her red carpet appearances. Celebs acting like normies … gotta love it!
Kellyanne Conway Sings Praises Of Daughter Claudia For Being Independent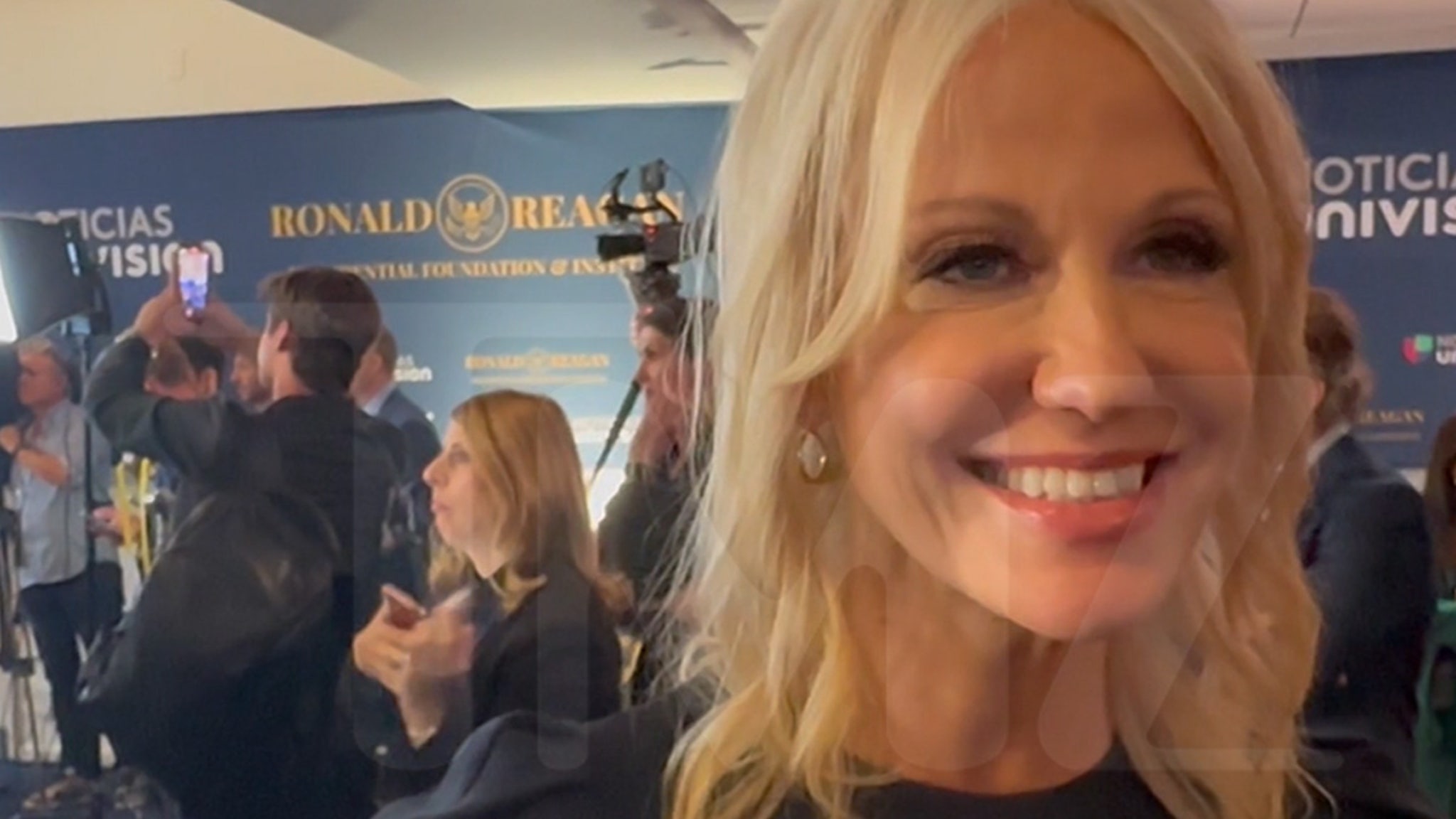 Kellyanne Conway has nothing but great things to say about her daughter, Claudia … calling her an independent woman who's making big moves straight out of high school.
We got the former Senior Counselor to Donald Trump Wednesday night at the Ronald Reagan Presidential Library in CA, after the Republican debate came to a close.
Kellyanne let us know how 18-year-old Claudia's career as a singer has been going, a few years after making a name for herself on season 19 of "American Idol."
According to Kellyanne, Claudia's doin' great outside music, too — saying she got herself a fellowship in the Big Apple while taking a gap year from school.
We also ask her what she thinks about her kid being a part of Playboy earlier this year, but KC says her daughter's an entrepreneur and an independent gal, and she's proud of her … although she claims Claudia's Playboy days might be over.
It sounds like the 2 have a much better relationship these days. In 2021, Claudia secretly filmed and posted a video of Kellyanne screaming and cussing her out.
Claudia later posted a video of Kellyanne talking with cops about their explosive confrontation … and law enforcement sources told us cops did a welfare check after the intense video was shared.
Fortunately, that all seems to be in the rearview.
Jeezy and Jeannie Mai Still Living Together Amid Divorce, Uncomfortable Situation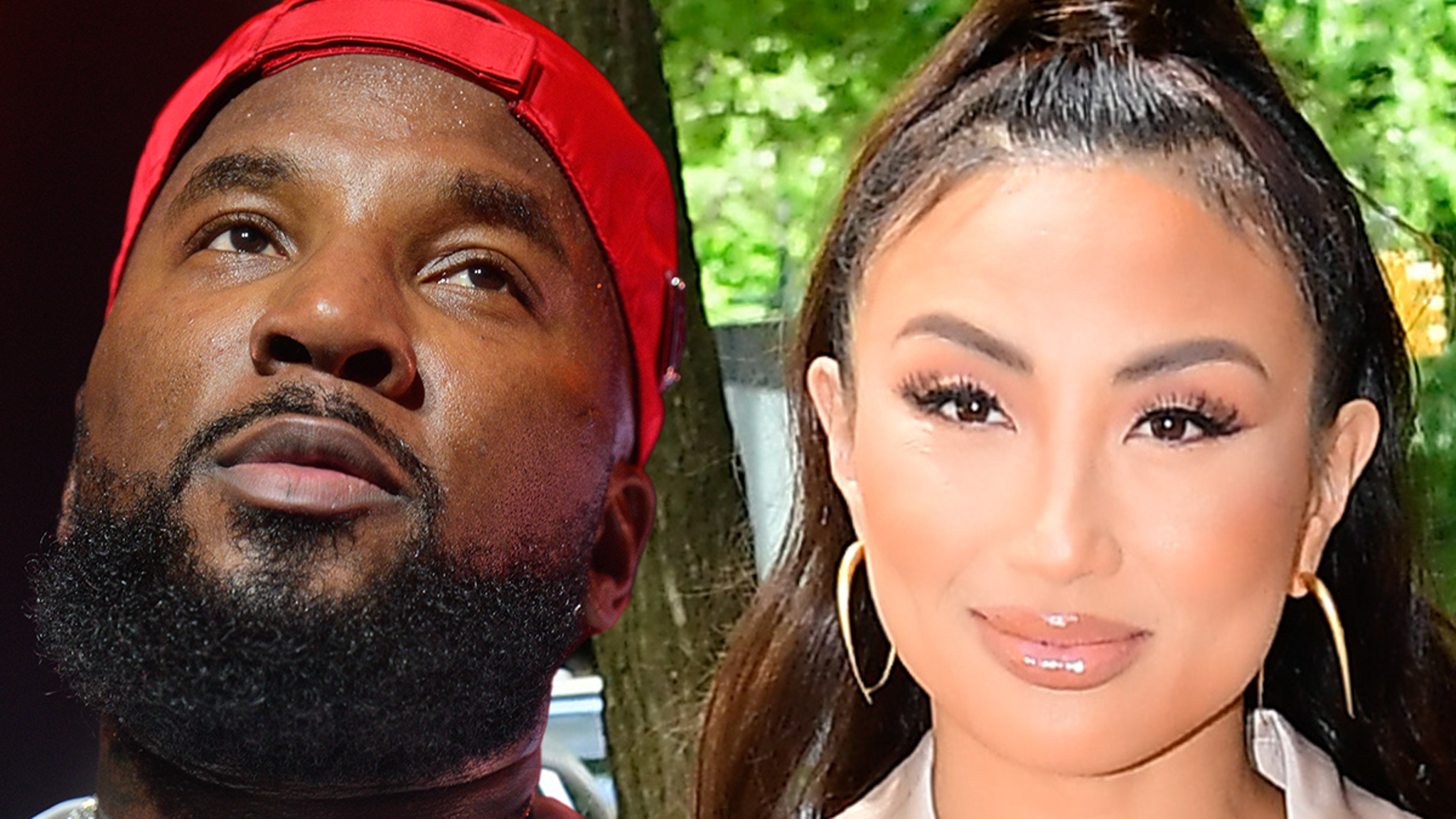 Jeezy and his estranged wife, Jeannie Mai, are still living under the same roof as their divorce grinds through the legal system … but it's as awkward as it could be.
Sources familiar with the situation tell TMZ … Jeezy and Jeannie are still living together in Georgia, but there's very little interaction going down between them — they cross paths as they come and go from the house, but that's about it.
We're told the priority for both is their 1-year-old daughter, Monaco.
The divorce came as a total shock to Jeannie … so there's a lot of anxiety and tension in the home.
As we reported, Jeezy filed for divorce in Georgia this month, claiming there was no hope for reconciliation. We're told they have a prenup, and it's likely it does not favor Jeannie … which just amps up the tension.
Jeannie was also at the center of cheating rumors, with some folks thinking she had a thing with "Access Hollywood" cohost, Mario Lopez … but a source close to Jeannie told us that was absolutely not true.
We reached out to Jeannie and Jeezy's rep … so far, no word back.
Missing Carnival Cruise Passenger On Probation When He Vanished, Officials Skeptical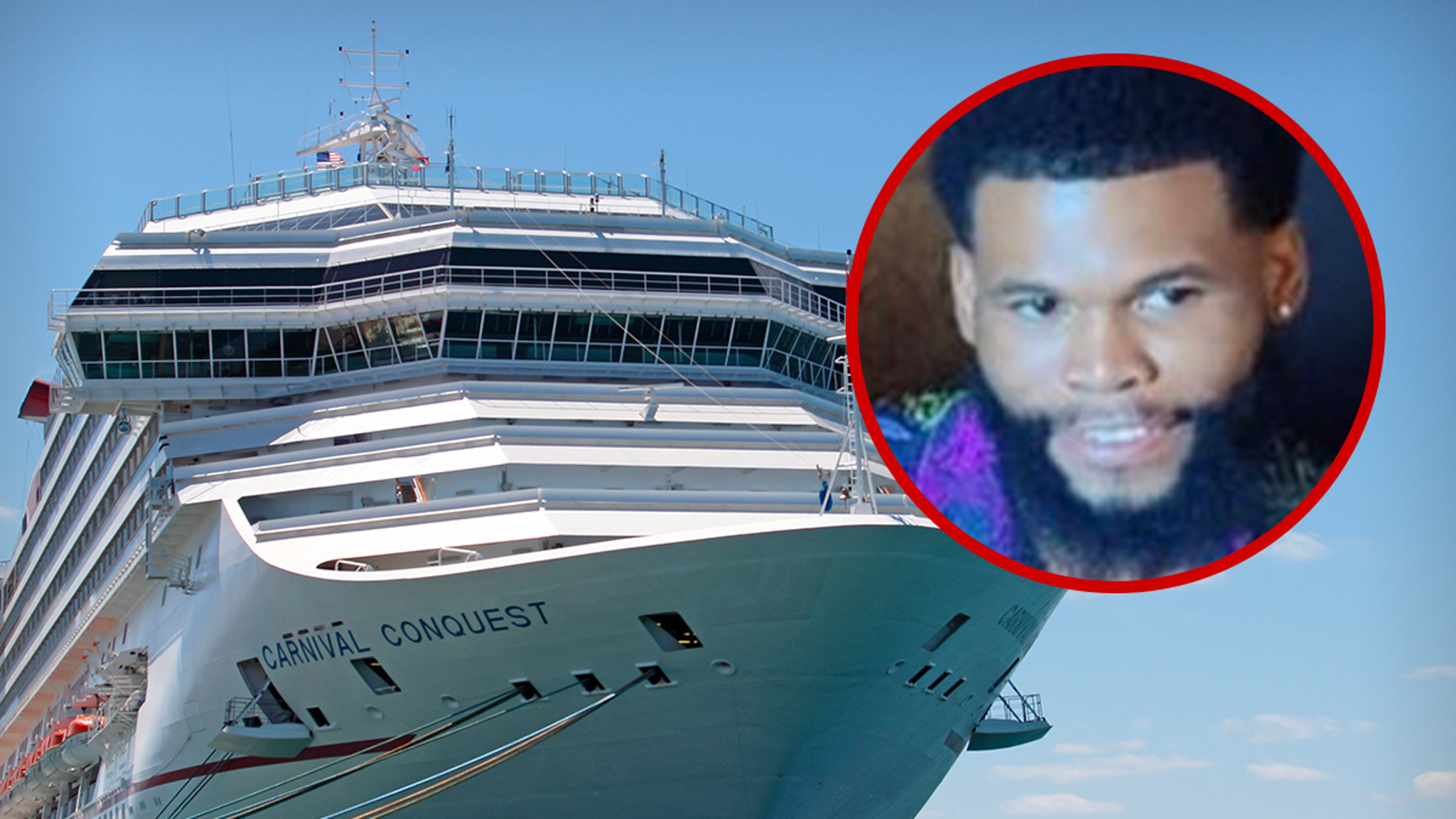 Kevin McGrath, the missing Carnival cruise passenger who mysteriously disappeared during a Bahamas trip, was on probation at the time … which adds a whole new wrinkle to the case.
McGrath's legal troubles might provide another clue in his Labor Day weekend disappearance, which led to a Coast Guard search that has since been called off without finding him.
According to legal docs, obtained by TMZ, McGrath pleaded guilty to aggravated assault in Tennessee in September 2022 — his wife said he threatened to kill her and their kids — and he ended up getting sentenced to 6 years of supervised probation.
The docs say McGrath got permission to move from Tennessee to Florida, where he was living with his parents … and the cruise was a celebration for his father's 60th birthday.
But, McGrath's probation officers say he never got permission to go on the cruise, and it appears his probation office only found out he was aboard the ship when the media reported he'd vanished.
What's more, the docs say he's violating probation by failing to maintain communication with his probation officer. All attempts to contact him have been unsuccessful since the cruise, and his whereabouts remain unknown.
The PO also says McGrath is delinquent on $241.20 in probation fees, and he hasn't made any payments toward court fees. He's on probation for
McGrath vanished as the cruise was returning to Florida from the Bahamas. He was apparently last seen the night of Sept. 3 and his keycard was used to enter his room at 3:30 AM the next day. His family had planned to meet for breakfast, but he didn't show up and was reported missing when everyone got off the ship.
Cops say Carnival staff and security scoured the ship for McGrath … and the ship's overboard detection system never alarmed. Bottom line: Police say there is no evidence he went overboard, and there was no sign of him onboard.
The U.S. Coast Guard brought in helicopters to search 3,300 square nautical miles for McGrath but didn't find a trace and called off the search.
Likewise, U.S. Customs and Border Control reportedly told Carnival McGrath was not detected disembarking the ship in Florida — so, the guy vanished into thin air. Seemingly, at least.