Ukraine President Volodymyr Zelensky Dragged for Vogue Cover Shoot with Wife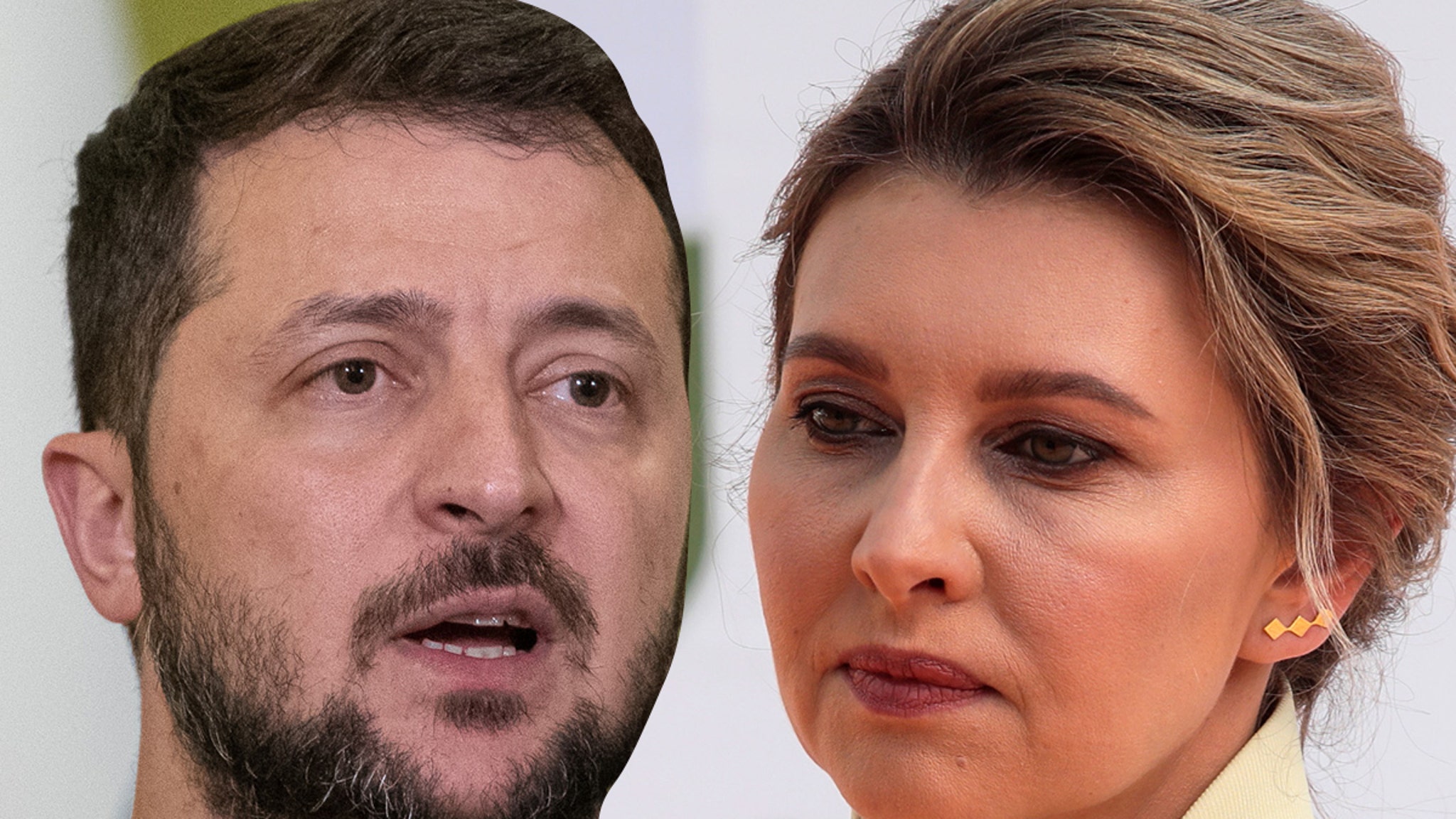 Volodymyr Zelensky and his wife, Olena Zelenska, have graced the cover of Vogue … something many feel has crossed the line into vanity territory amid the ongoing war.
The presidential couple is featured in a digital edition of the mag that's all about Olena and her role in the conflict with Russia — it's titled, "Portrait of Bravery: Ukraine's First Lady Olena Zelenska" with photography by Annie Leibovitz. It's a full-blown profile of her … as well as her husband, the Ukrainian Prez.
Of course, there are also a fair amount of photos of each of them throughout — including single shots of Olena, and ones where they're together … holding hands and/or posing throughout what seems to be the Mariinsky Palace in Kyiv.
A lot of hard issues are addressed in the story, no doubt, and ya gotta figure the intention is to bring more awareness to the cause. All the same, the fact the Zelenskys signed up for this in the first place is getting backlash — with folks saying this comes across as tone-deaf.
Also … the fact that a famed celebrity photog shot them for Vogue here isn't lost on the masses either. AL has captured the most famous faces on camera, bar none.
From a basic optics stance, there's an argument this isn't a good look … especially to Ukrainian soldiers in the field who are putting their lives on the line. Others are criticizing it for political reasons it seems … in any case, it's getting a collective side-eye on Twitter.
Granted, this feeling of resentment for some of Zelensky's choices through this time has been bubbling for a while now. Not everyone was on board with him beaming into the Grammys earlier this year — ditto for the circuit of international speeches he's been making lately.
Essentially, some see a lot of that as him turning this crisis into the Zelensky show — while looking for press and pats on the back along the way — that's the cynical view, anyway.
We're sure there are a lot of Ukrainians who might have no problem with this whatsoever … and if it ultimately benefits the country in combating Putin, perhaps it's all gravy. Eye of the beholder, we suppose.
Cocaine Bear Officiates Kentucky Wedding, Photos From The Big Day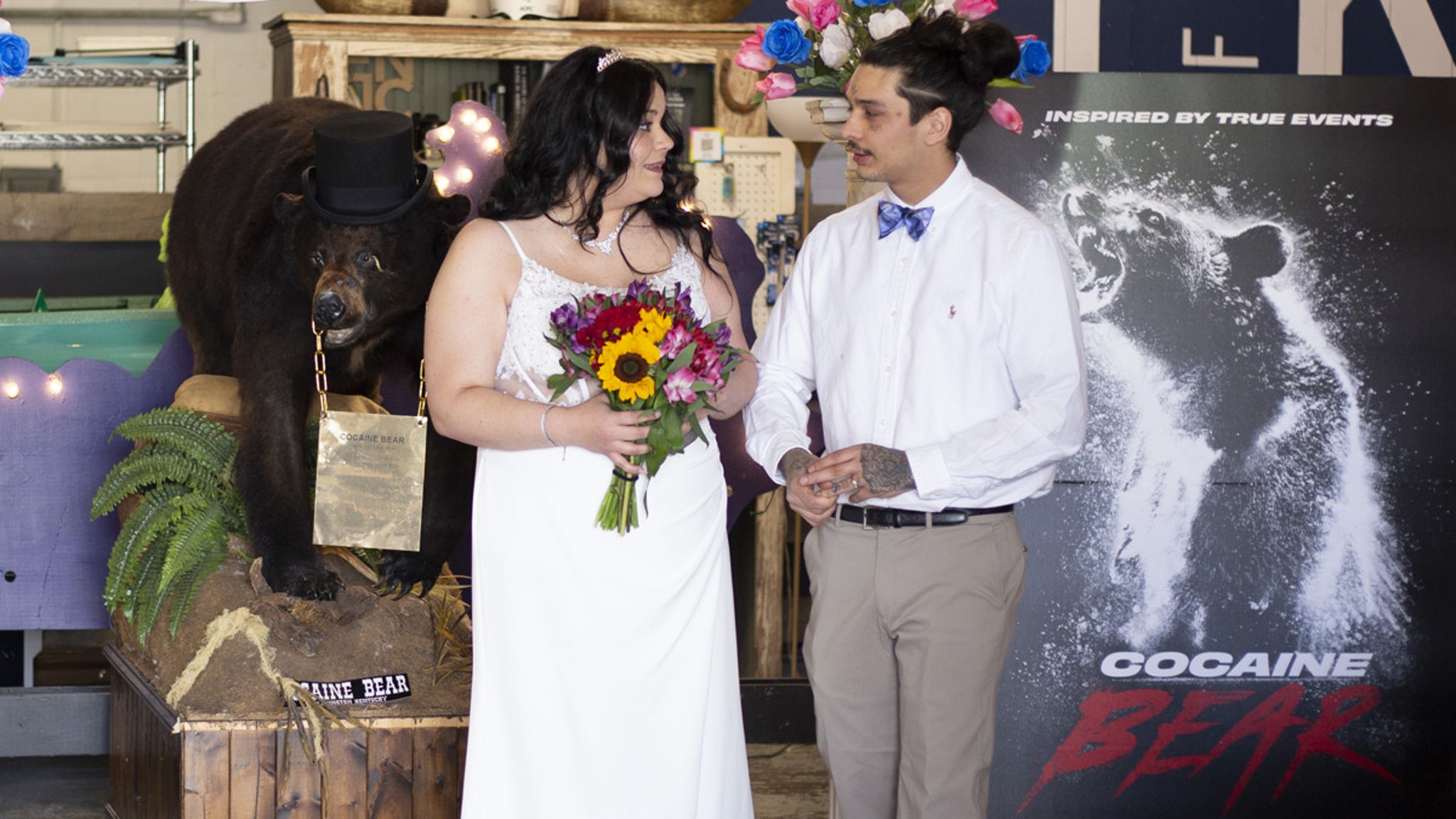 2 lovers have officially become 1 with the help of a famous drug-sniffing black bear — and we've got the wedding day photos so you can bear witness to the special occasion.
TMZ broke the story, Kentucky natives Alexandra and Armando were set to say "I Do" Monday at the KY for KY Fun Mall in Lexington … and these pics from inside the venue show Cocaine Bear makin' quite the impression as the ceremony kicks off.
C.B. even dressed up for the monumental occasion — swapping out his raccoon-skin headwear for a top hat … classy move, Pablo Escobear!
As we reported, the owner of the museum where the stuffed bear resides was all for the unorthodox ceremony — telling Roadside America, "As long as you feel that the person marrying you — like Cocaine Bear — has the authority, then that marriage can be binding here in Kentucky."
BTW — looks like the flick of the same name was gettin' some promotion on the big day … as you know, the 2023 movie is loosely based on that exact bear that died in 1985 after ingesting a BUNCH of cocaine dropped from a plane piloted by convicted drug smuggler Andrew Thornton.
Unclear if those in attendance got any nose powder as a gift, but we know someone in the crowd who would be all over the stuff… congrats, Alexandra and Armando!
Sen. Rand Paul Staffer Stabbed, Suffers Life-Threatening Injuries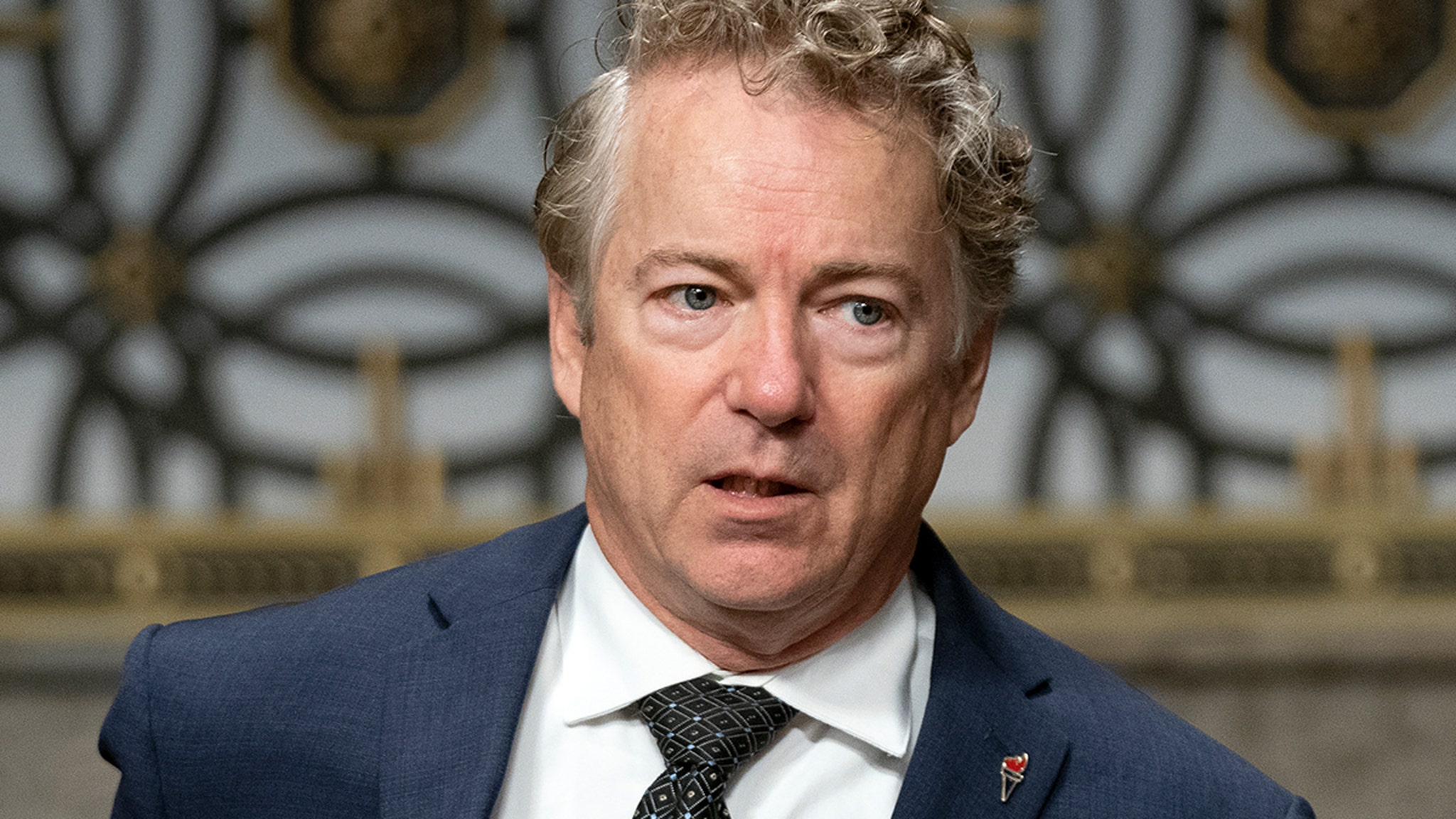 Sen. Rand Paul says a member of his staff was stabbed in broad daylight in Washington D.C. … resulting in what police are calling "life-threatening" injuries.
Kentucky's U.S. Senator announced Monday the unnamed staffer was "brutally attacked" over the weekend and he and his wife are praying they make a speedy and complete recovery.
The Washington D.C.'s Metropolitan Police Department says officers responded to a report of a stabbing just before 5:30 PM Saturday night less than 1.5 miles from the U.S. Capitol and found a person suffering from stab wounds.
Police say the victim, who Rand says works for him, was taken to the hospital in life-threatening condition.
MPD also says officers arrested a 42-year-old man named Glynn Neal in connection with the alleged attack, charging him with assault with intent to kill.
No word yet on motive, but Sen. Paul says he's "relieved to hear the suspect has been arrested."
Gymnast Shawn Johnson Says Her Kids Were On Lockdown Due To Nashville Shooting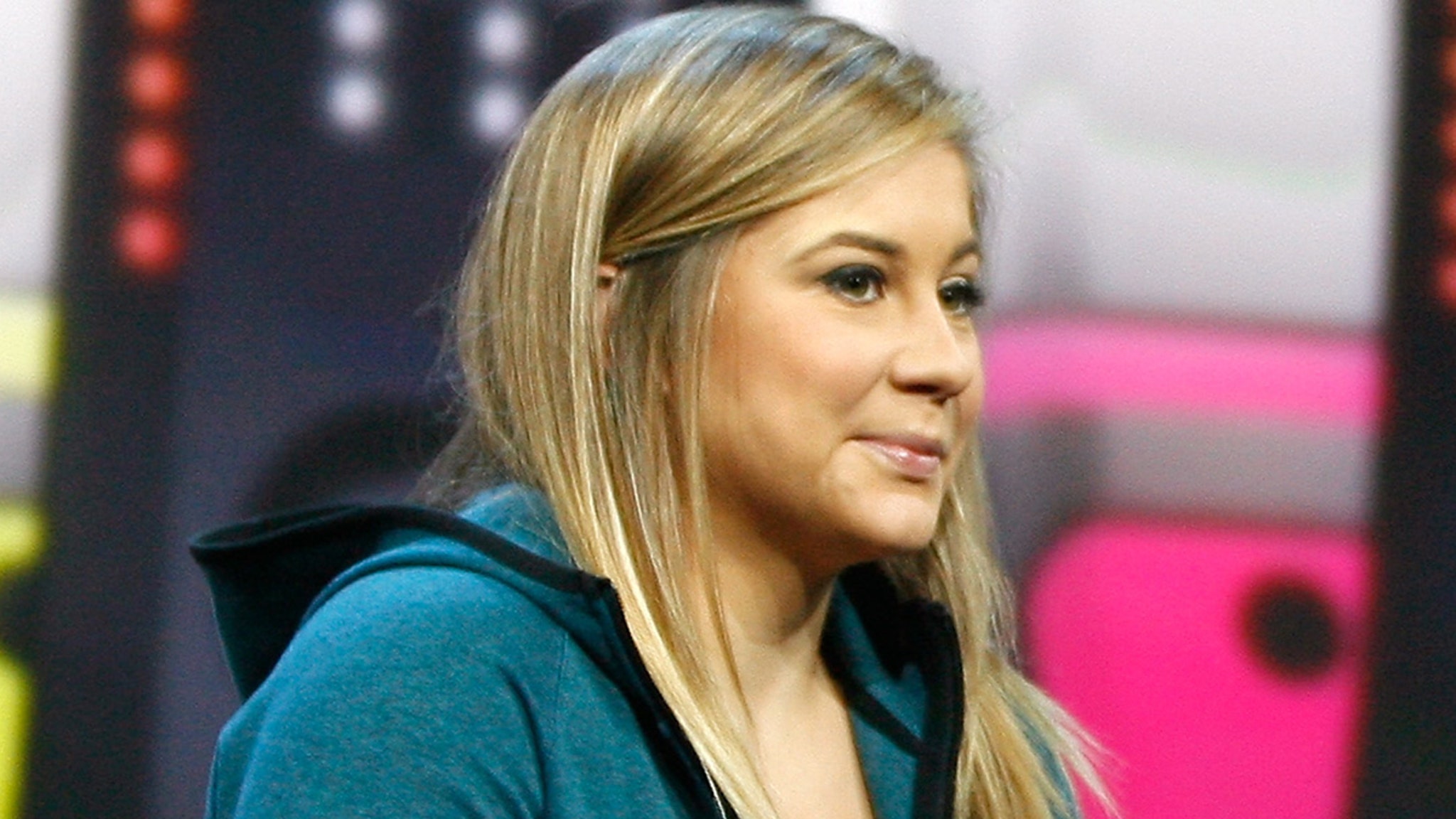 Olympic gold medalist Shawn Johnson just revealed her children's school was placed on lockdown as the Nashville shooting went down nearby … and while her two kids are safe and back home, she's devastated for the families who can't say the same.
The former Team USA star shared the terrifying update on Monday … saying, "I haven't been able to catch my breath since reading the news and getting a call from our school that they were on lockdown as well given the news. Shaking. Crying. Heartbroken. Horrific."
"Our babies are now home with us. I feel lucky and blessed but still so incredibly sad. No parent or family should ever have to deal with this."
Johnson — who is married to former NFL player Andrew East — detailed her chaotic experience … saying she witnessed ambulances, police cruisers and buses full of kids being taken to safety, as well as frantic parents searching for their loved ones.
"Today has changed me," she added.
Waiting for your permission to load the Instagram Media.
Johnson and East have two children together — 3-year-old Drew and 1-year-old Jett.
At least three children and three adults were killed at The Covenant School in Nashville … as well as the alleged shooter, who is being described as a 28-year-old woman.
"Praying for the families whose baby won't be coming home from school today and the families who have lost a piece of themselves," Johnson added.
"I also pray for the children and adults who may have witnessed, first hand, the heinous acts of violence inflicted today."