Taylor Swift, Kim Kardashian Among Celebs Leaving Biggest Carbon Footprint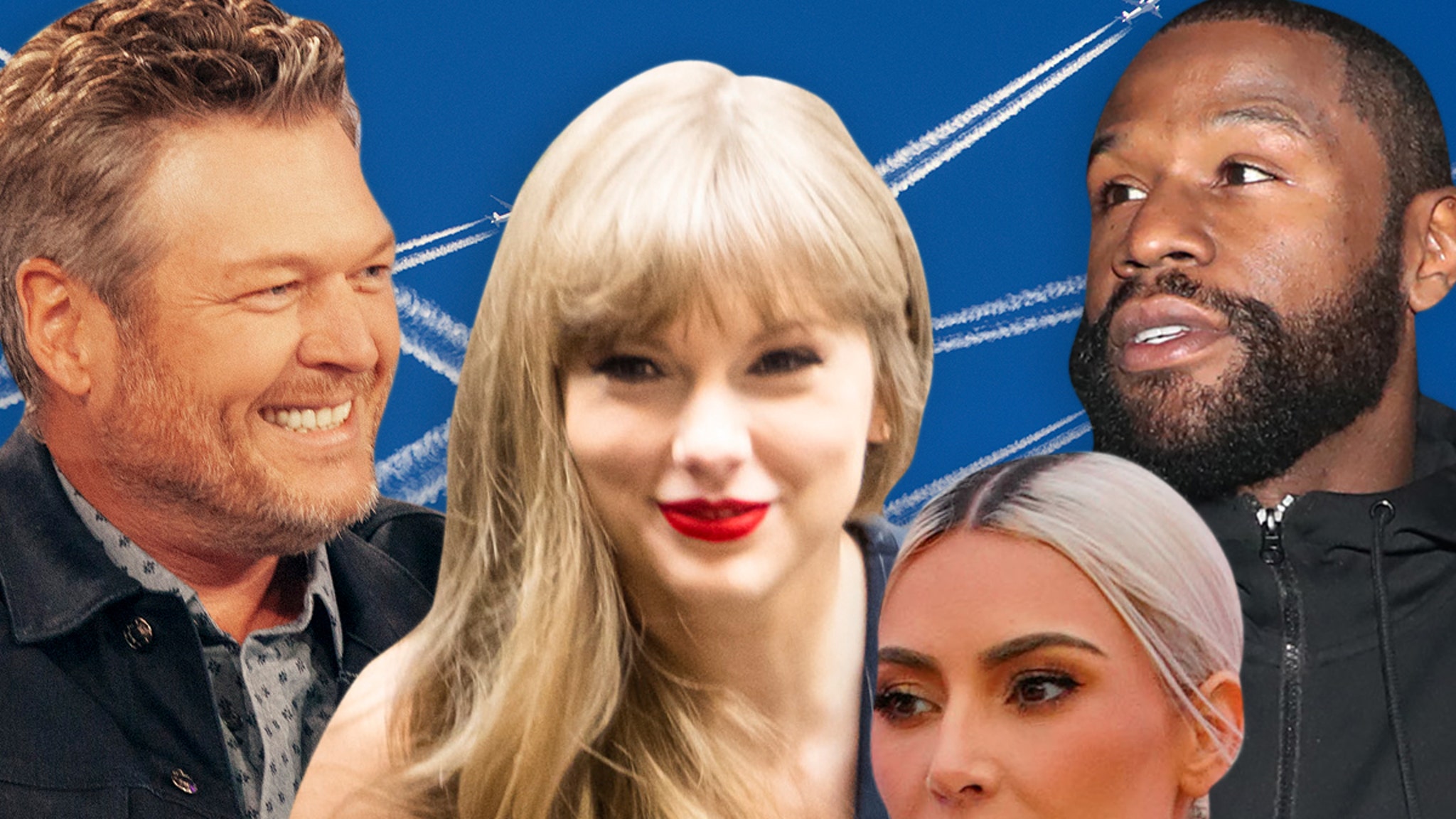 Celebrities have been taking to the skies in their private jets for years, but a recent study is pointing the finger at some celebs most guilty of poisoning the planet.
According to research gathered by Yard, a marketing agency that focuses on "metrics that matter," celebs like Kim Kardashian, Floyd Mayweather, and Blake Shelton have been polluting the air with tons of CO2e this year alone … but no one has done it more than Taylor Swift.
According to Yard, T. Swift has flown private 170 times since January, with a time in the air of about 16 days. Her total flight emissions for the year come in at 8,293.54 tonnes — that's 1,184.8 times more than the average person's total annual emissions!!!
To put it into perspective, they say the average person emits 7 tonnes — annually.
Mayweather comes in 2nd place in the pollution race … emitting 7,076 tonnes so far — still over 1K shy of Taylor's mark.
Jay-Z, A-Rod, Steven Spielberg, and Oprah Winfrey also made the list … and Floyd's plane took the shortest flight of the year, at 10 minutes.
It's interesting … the Internet started to buzz about celebs and their carbon footprints after Kylie Jenner posted about her and TS' private jets last week, but she didn't make the top ten list. Travis Scott took the #10 spot … flying a total of 5.8 days so far.
Jeezy and Jeannie Mai Still Living Together Amid Divorce, Uncomfortable Situation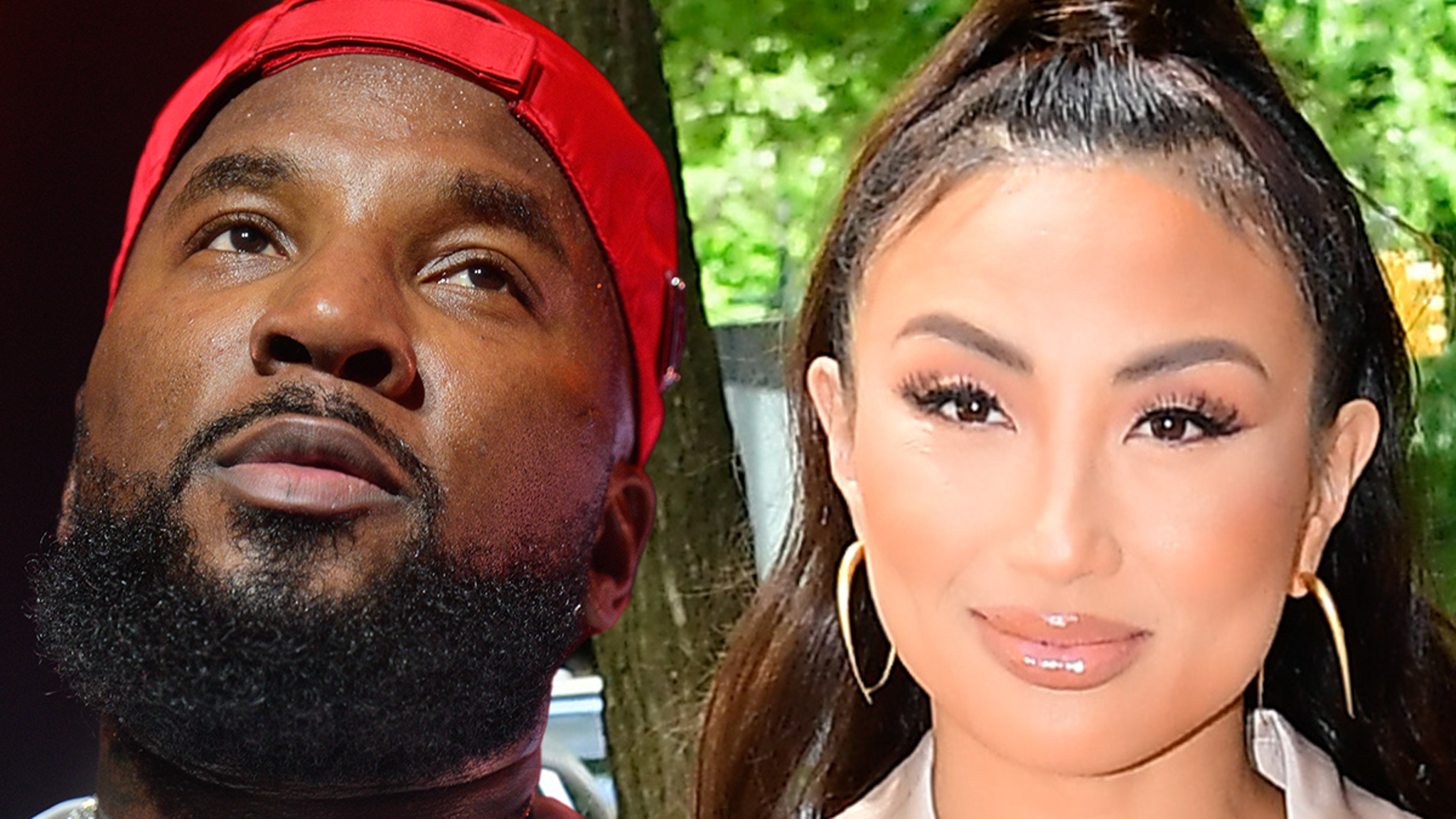 Jeezy and his estranged wife, Jeannie Mai, are still living under the same roof as their divorce grinds through the legal system … but it's as awkward as it could be.
Sources familiar with the situation tell TMZ … Jeezy and Jeannie are still living together in Georgia, but there's very little interaction going down between them — they cross paths as they come and go from the house, but that's about it.
We're told the priority for both is their 1-year-old daughter, Monaco.
The divorce came as a total shock to Jeannie … so there's a lot of anxiety and tension in the home.
As we reported, Jeezy filed for divorce in Georgia this month, claiming there was no hope for reconciliation. We're told they have a prenup, and it's likely it does not favor Jeannie … which just amps up the tension.
Jeannie was also at the center of cheating rumors, with some folks thinking she had a thing with "Access Hollywood" cohost, Mario Lopez … but a source close to Jeannie told us that was absolutely not true.
We reached out to Jeannie and Jeezy's rep … so far, no word back.
Missing Carnival Cruise Passenger On Probation When He Vanished, Officials Skeptical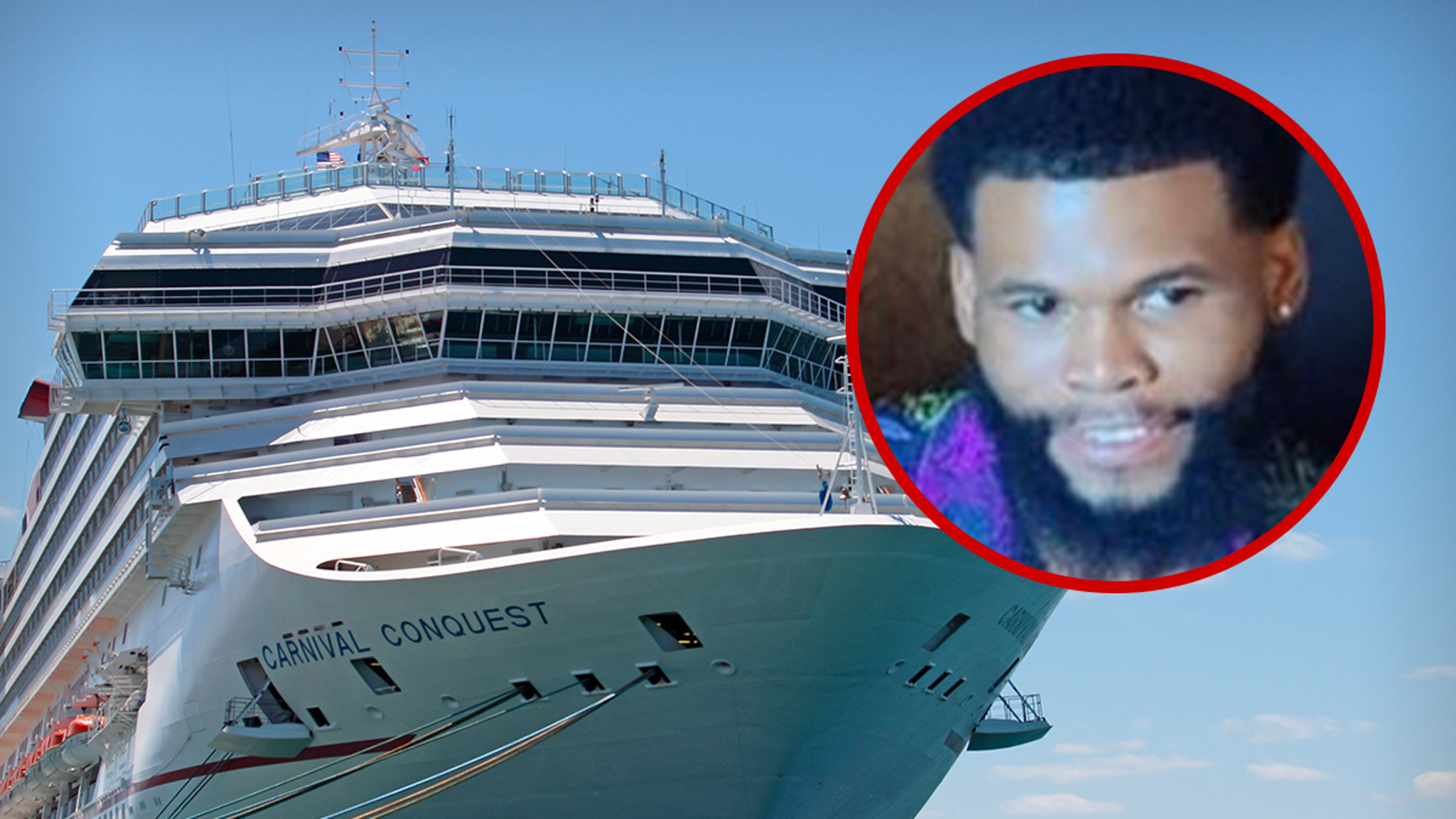 Kevin McGrath, the missing Carnival cruise passenger who mysteriously disappeared during a Bahamas trip, was on probation at the time … which adds a whole new wrinkle to the case.
McGrath's legal troubles might provide another clue in his Labor Day weekend disappearance, which led to a Coast Guard search that has since been called off without finding him.
According to legal docs, obtained by TMZ, McGrath pleaded guilty to aggravated assault in Tennessee in September 2022 — his wife said he threatened to kill her and their kids — and he ended up getting sentenced to 6 years of supervised probation.
The docs say McGrath got permission to move from Tennessee to Florida, where he was living with his parents … and the cruise was a celebration for his father's 60th birthday.
But, McGrath's probation officers say he never got permission to go on the cruise, and it appears his probation office only found out he was aboard the ship when the media reported he'd vanished.
What's more, the docs say he's violating probation by failing to maintain communication with his probation officer. All attempts to contact him have been unsuccessful since the cruise, and his whereabouts remain unknown.
The PO also says McGrath is delinquent on $241.20 in probation fees, and he hasn't made any payments toward court fees. He's on probation for
McGrath vanished as the cruise was returning to Florida from the Bahamas. He was apparently last seen the night of Sept. 3 and his keycard was used to enter his room at 3:30 AM the next day. His family had planned to meet for breakfast, but he didn't show up and was reported missing when everyone got off the ship.
Cops say Carnival staff and security scoured the ship for McGrath … and the ship's overboard detection system never alarmed. Bottom line: Police say there is no evidence he went overboard, and there was no sign of him onboard.
The U.S. Coast Guard brought in helicopters to search 3,300 square nautical miles for McGrath but didn't find a trace and called off the search.
Likewise, U.S. Customs and Border Control reportedly told Carnival McGrath was not detected disembarking the ship in Florida — so, the guy vanished into thin air. Seemingly, at least.
Cops Visit Britney Spears for Welfare Check After Disturbing Knife Video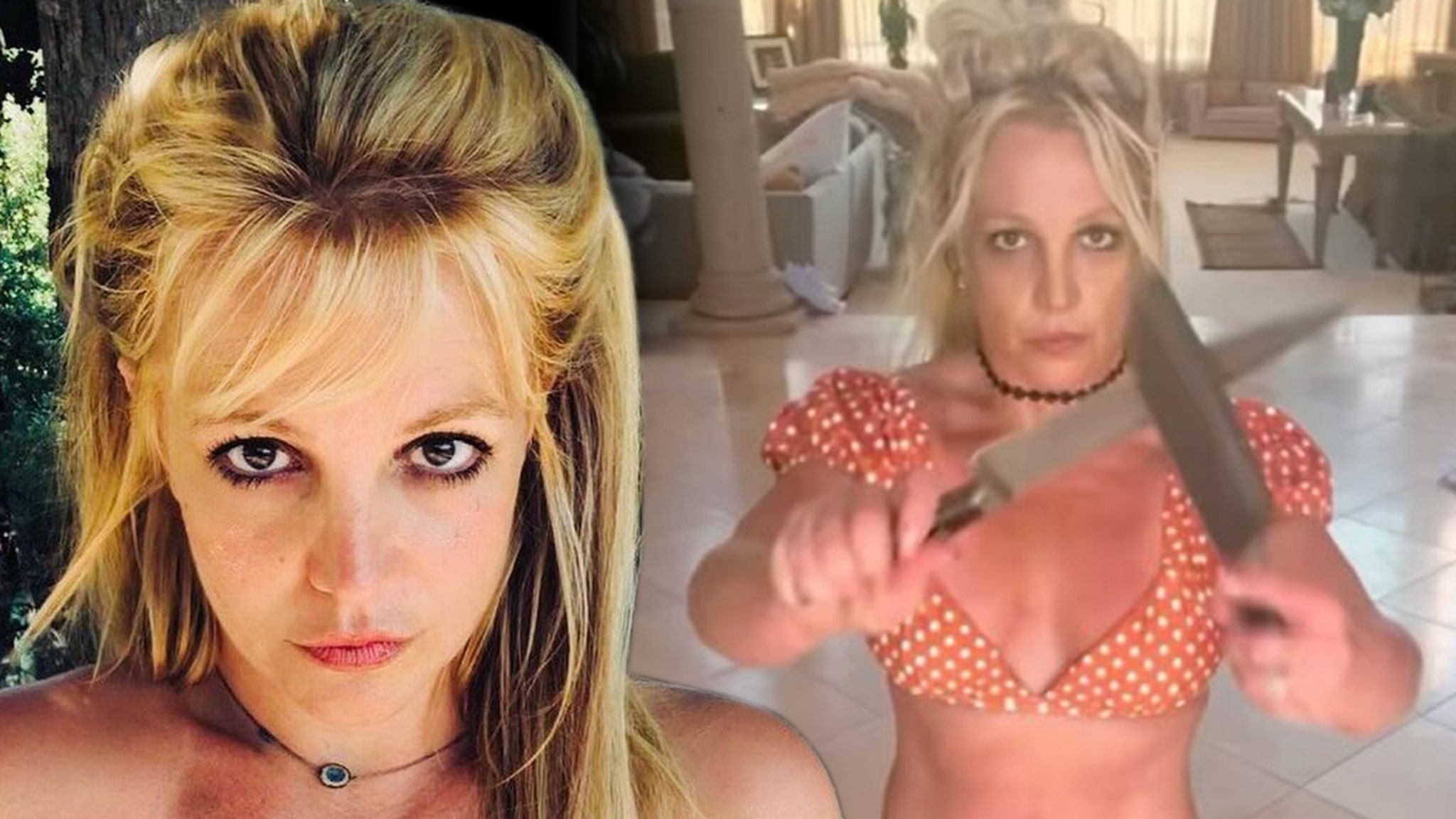 9:38 AM PT — Law enforcement sources tell us the initial call for the welfare check was made by a member of the LAPD Smart Team (a group that handles mental evaluations). Cops made the decision to go to Britney Spears' house because the person actually had some knowledge of Britney and her situation and wasn't just a fan.
Once officers arrived, they spoke with Britney's security who assured them she was OK, but didn't want to speak … so the deputies left.
Britney's attorney called the cops later that day, asking about the visit, and deputies assured him they only made the visit because the call was made by someone who knew Britney … they don't make the welfare checks for fan calls.
Britney Spears' latest Instagram stunt was enough to get the attention of police … who visited the singer's home to make sure she was safe.
Law enforcement sources tell us they received a call Wednesday expressing concern for Britney based on her recent conduct on social media. We're told deputies were also familiar with the knife video, and out of an abundance of caution, deputies from the Ventura County Sheriff's Department went out to Britney's house.
We're told Britney was home, and deputies were able to speak with her and determine she was OK … so they left.
Sources with direct knowledge tell TMZ … several people called the cops after Britney posted the knife video, and one of them is a person who actually did a welfare check on her in the past and was alarmed.
Instagram / @britneyspears
The situation isn't all that surprising given the amount of concern expressed for Britney's safety this week after she posted a video of herself dancing with two knives. Spears claimed the knives were fake, but they certainly sounded real when she banged them together.
In another video, posted about an hour after Britney showed off her knife skills, she appeared to have a gash on her leg and had a bandage wrapped around her arm.
While she didn't specifically say how she sustained the new injuries, many believe they were caused by the knives … which may have led to the welfare check calls.
It was earlier this year when cops performed a welfare check at Britney's home after fans became concerned for her safety when her Instagram account disappeared. Britney was fine, later reactivating her account and telling fans she appreciated their concern but was still annoyed to have the cops show up at her house.
As we first told you, Britney's fans have grown concerned for her small dogs as well. The pets looked scared in the background of her knife video, but authorities haven't taken action.
We covered it all on the latest episode of The TMZ Podcast, available on all podcast platforms.
Do you think Britney Spears' situation has reached the point of needing police to step in? Vote below.
Originally Published — 7:45 AM PT