Ric Flair On Vince McMahon's WWE Retirement, 'I Hate It'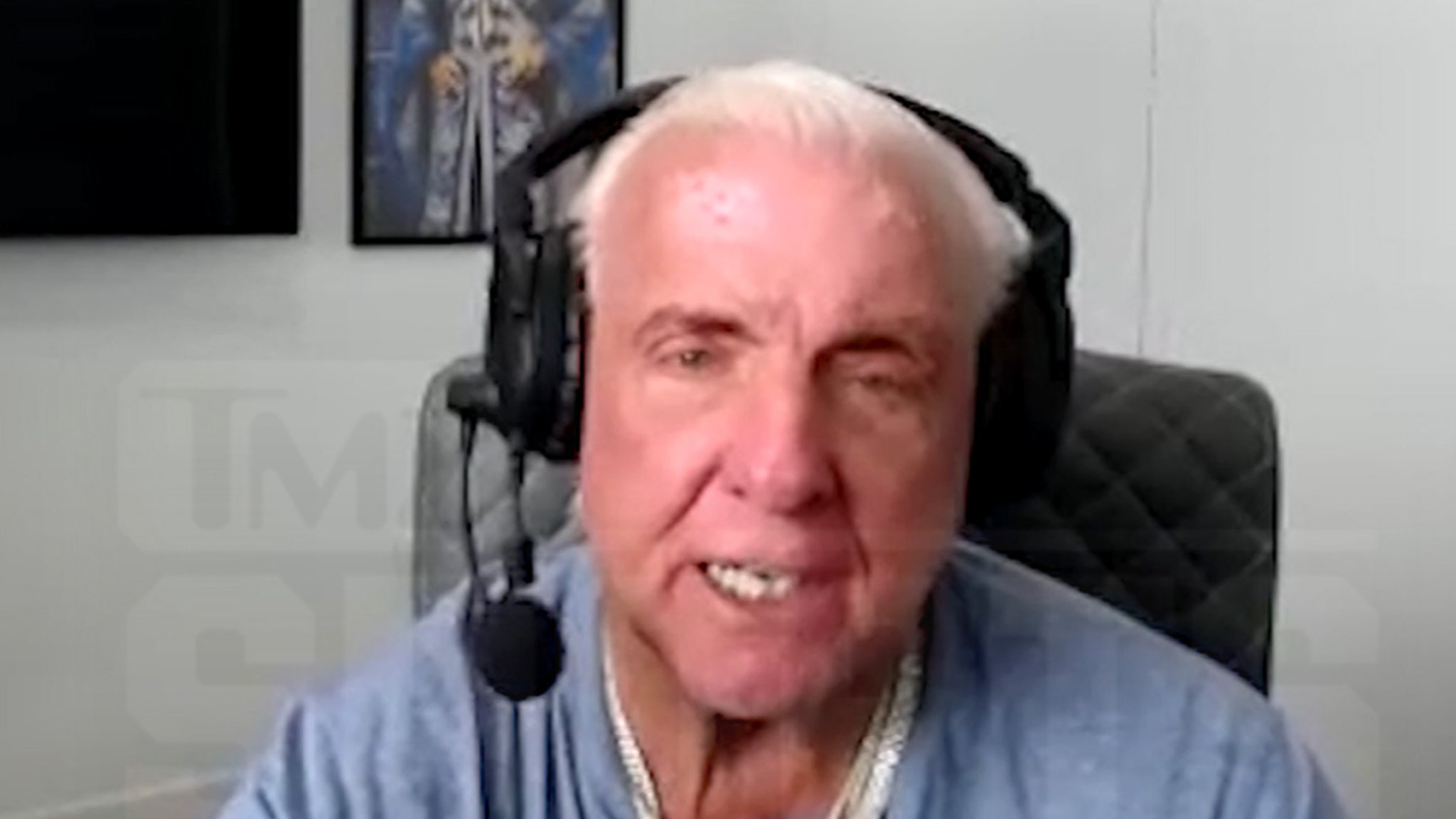 WWE legend Ric Flair isn't mincing his words when it comes to his feelings on the retirement of Vince McMahon … outright saying he hates it!
76-year-old McMahon retired last week after decades as Chairman and CEO of WWE … so when Nature Boy joined the "TMZ Sports" TV show (airing weeknights on FS1) this week, we asked him if his former boss should've stayed on the job.
"Yes, I think he's one of a kind and I've said this," Flair tells us, adding Vince has made a lot of careers thanks to his genius.
"He's made so many people rich and he's literally has made chicken salad out of a lot of chicken s**t. Mojo knows what I'm talking about. He's made a lot of people rich."
Flair went on to say he doesn't condone the allegations against McMahon (Vince is being investigated by a law firm hired by WWE for allegedly paying off several former female employees with whom he allegedly had relationships).
"I mean they're just trying to murder him now and who knows and all. I'm certainly not defending anything that's negative and I'm not taking a side on the issue that apparently has been brought up but I know as a person and what he did for me, there's nobody like him."
As for the future of the world's top wrestling organization (McMahon bought the company from his dad in 1982), Flair says the company is in great hands with Vince's daughter and current WWE executive, Stephanie McMahon.
"I think Stephanie's a genius!"
As for Ric, it's a huge week for the 2x WWE Hall of Famer … on Sunday, Flair will enter the squared circle as a competitor for the last time in his incredible career.
More on that match from Ric coming soon … stay tuned!
Apple's New $3,500 AR Headset Could Catch On, Tech Reporter Says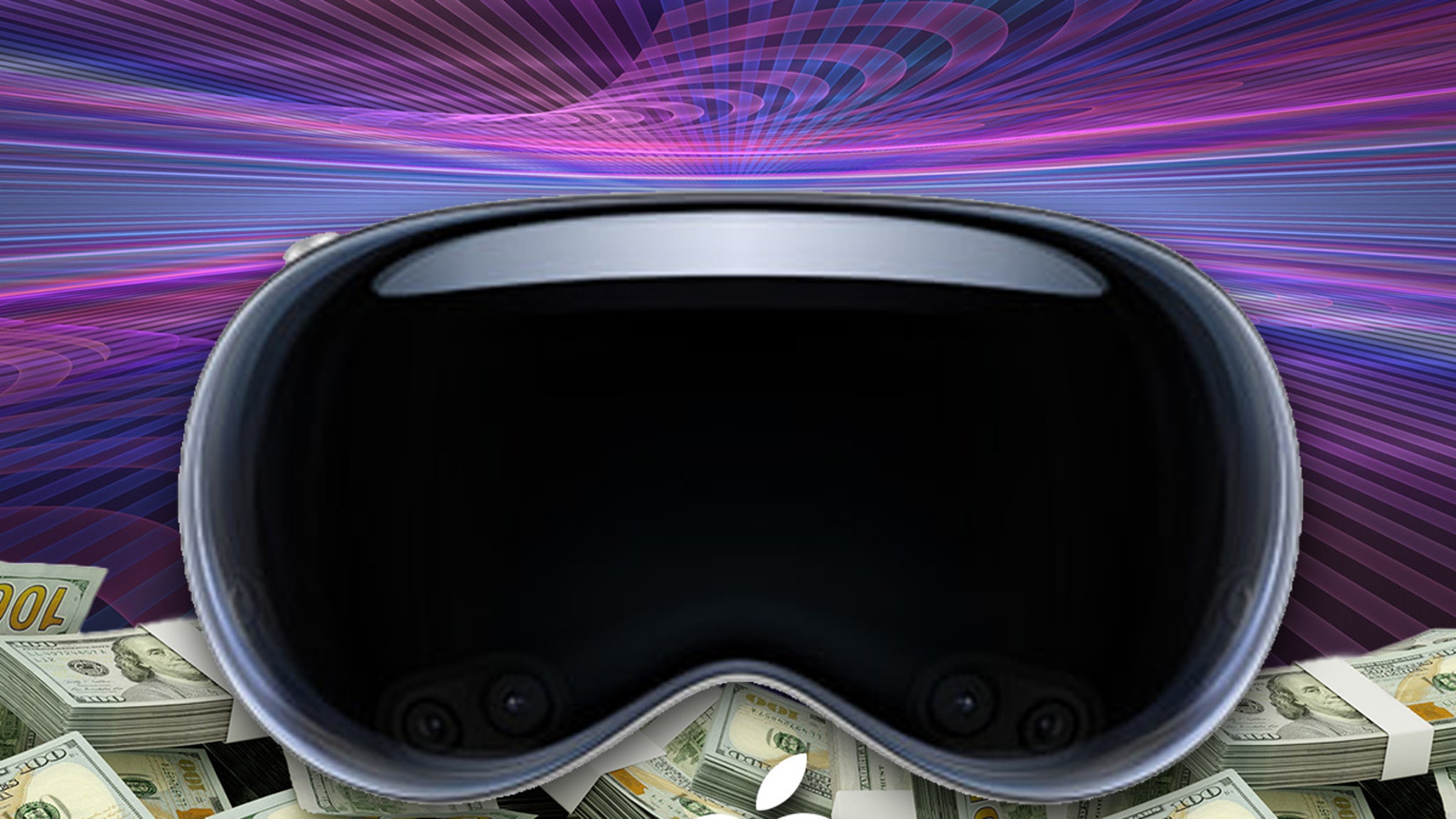 Apple's newest fancy gadget — an AR headset — could be a massive hit, but considering recent tech history, it might be a huge flop … so says one plugged in journo.
We're talking about Apple Vision Pro — which Tim Cook and co. unveiled Monday as their latest "game-changer" … and, yes, it took the internet/Twitter by storm. It's an augmented reality device that you slip over your face (much like traditional VR headsets).
The difference here … the real world is only slightly digitized — with iPhone screens/apps popping up in front of your eyes, almost making them seem like they're integrated into your actual reality.
The footage and photos they showed off at the big Apple showcase from their Bay Area HQ definitely made it look cool, but the question is … will anyone actually buy into this???
Welp, according to tech reporter Ian Sherr … the odds might be in Apple's favor for this one. He came on "TMZ Live" to break down the new toy — and he says while it certainly has the potential to flop, similar to Meta's Oculus headset, he thinks it might actually catch on.
Ian says the fact Vision Pro offers a decent blend of reality with augmented reality, along with the functionality and addictive entertainment we get in smartphones … might be enough to set it apart from previous headset failures.
In other words, this one gives you more to do than just play games … which has, by and large, been what other VR headsets have been able to produce thus far. Here, Ian says Apple might've struck the right balance to give people a truly unique experience.
Plus, he notes Apple has gambled big in the past and won people over, despite initial doubters … like there are now.
As for the price tag, it wasn't announced when we were talking to Sherr — but it's since been revealed … a whopping $3,500, which is A LOT.
Time will tell if folks wanna shell out that much just to close themselves off from the outside world. Another option, they could just go and buy an old Google Glass for much cheaper … which, as many online have rightly noted, is essentially the same as this … circa 2013.
The marketplace will ultimately decide, we suppose. Feast your eyes, America!
Ja Morant Doing 'Good' After 2nd Gun Incident, Says Teammate Jaren Jackson Jr.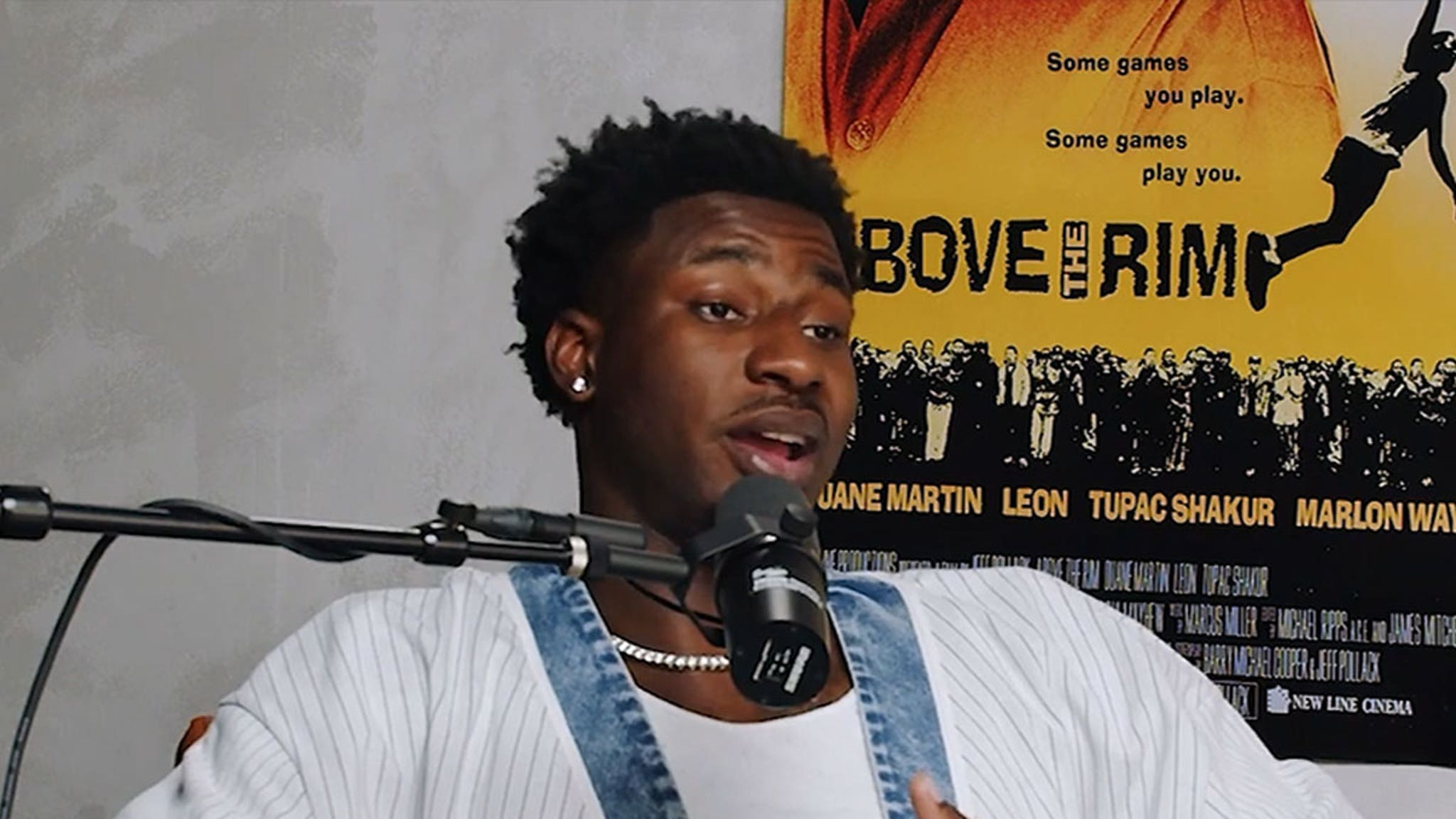 Podcast P with Paul George
Ja Morant is doing "good" as his fate hangs in the balance after again flashing a gun on social media … so says teammate Jaren Jackson Jr. who believes the Grizzlies superstar will come back with a vengeance!
"He's good," 23-year-old Jackson said Monday on Paul George's podcast.
"He's I think just growing up with this much attention on you, especially being this young. It's a lot to deal with."
Of course, Morant, outside a short, prepared statement, has been silent since the controversial video … a moment Jaren clearly believes doesn't accurately portray the 23-year-old NBA superstar.
"Dude's great. People always gotta understand that everybody human. That's my brother though, no matter what. I stand my brother and I think that's the lesson everybody should take away from this."
Morant's going to be suspended — the only question is for how long. After the Denver-area strip club incident, the NBA sat Ja down for eight games. The incoming punishment will presumably be much more severe.
But, Jackson — who's played with Morant since 2019 — wholeheartedly believes Ja will come back with a chip on his shoulder, and be better than ever.
"He works hard. He's smart as hell. He should've been MVP the other year," Jackson says, adding … "The dude is high-level."
NBA commissioner Adam Silver announced the league will impose discipline on Morant after the NBA Finals have concluded.
Chris Rock Calls Cops After Man Tries Filming From His Fire Escape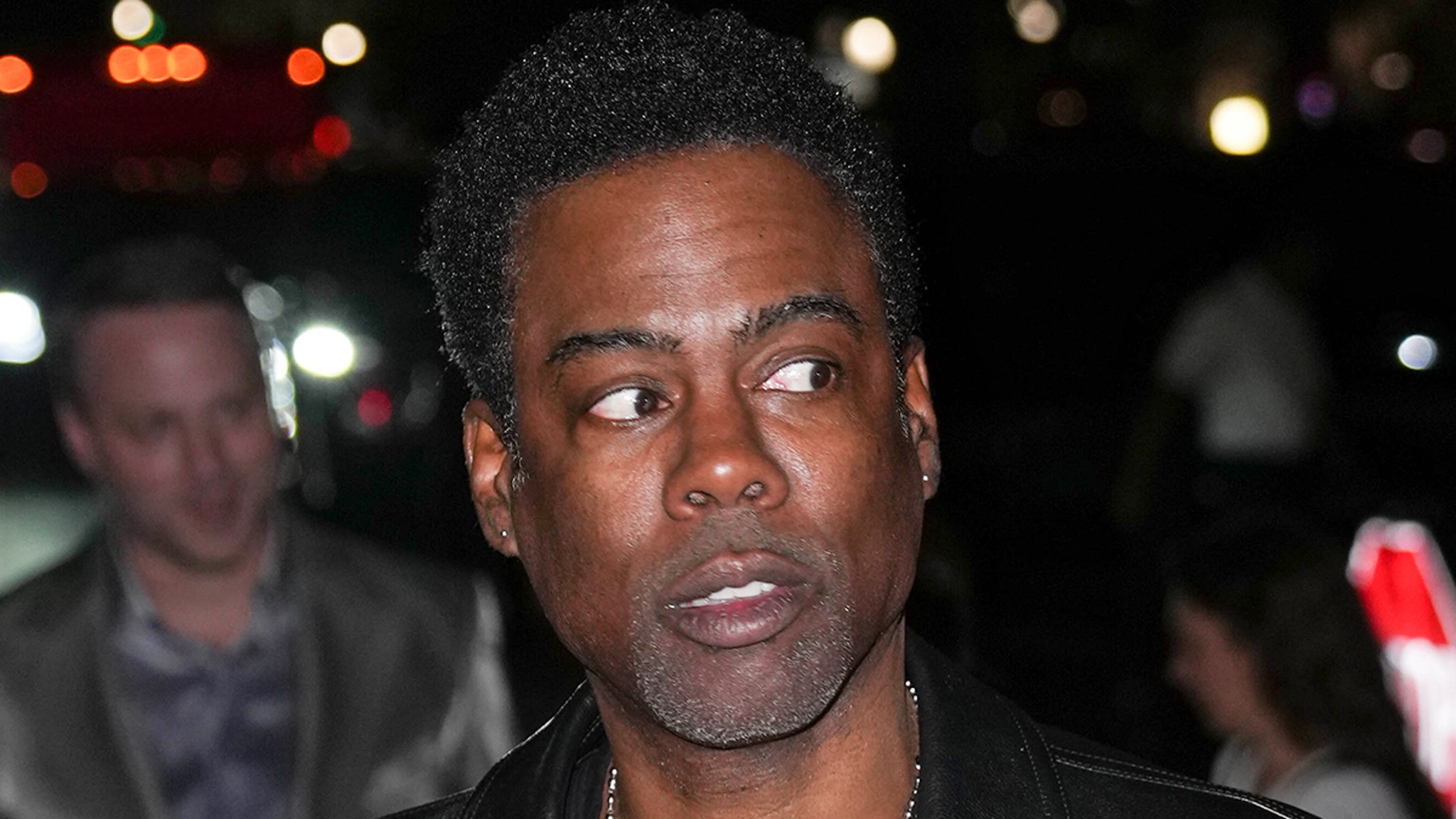 Chris Rock may have fallen victim to one of the oldest prowler plays in the book — we're told the comedian called the cops to report a peeping Tom with a camera right outside his window.
Law enforcement sources tell TMZ … Chris called 911 Sunday night from his NYC home — in the SoHo neighborhood of Manhattan — to say a guy was lurking just outside of his apartment … on his freaking fire escape!!!
We're told NYPD raced over, but that when they got there … the suspect was nowhere to be found, having fled after Chris spotted him. Our sources say the dude jumped down to the ground, only to hop into a white Mercedes … making a clean getaway. Indeed, it sounds like something straight out of the movies.
The weirdest part — our sources say Chris reported the man appeared to have a camera, and that he seemed to be attempting to either film or snap pics of CR. At least that's how it came across to Chris, anyway.
Our sources say cops took a report and that the case is under investigation.
While most of the trespassing stories we hear about when it comes to A-list celebs tend to happen in L.A. — this is just a friendly reminder that these freaky incidents go down in the Big Apple as well. Taylor Swift, unfortunately, knows that phenomenon all too well.
Sounds like Chris might wanna get into a luxury high-rise after this, and ASAP. Lord knows there are no fire escapes there … perhaps for the better.