Rage Against The Machine's Tom Morello Tackled During Toronto Concert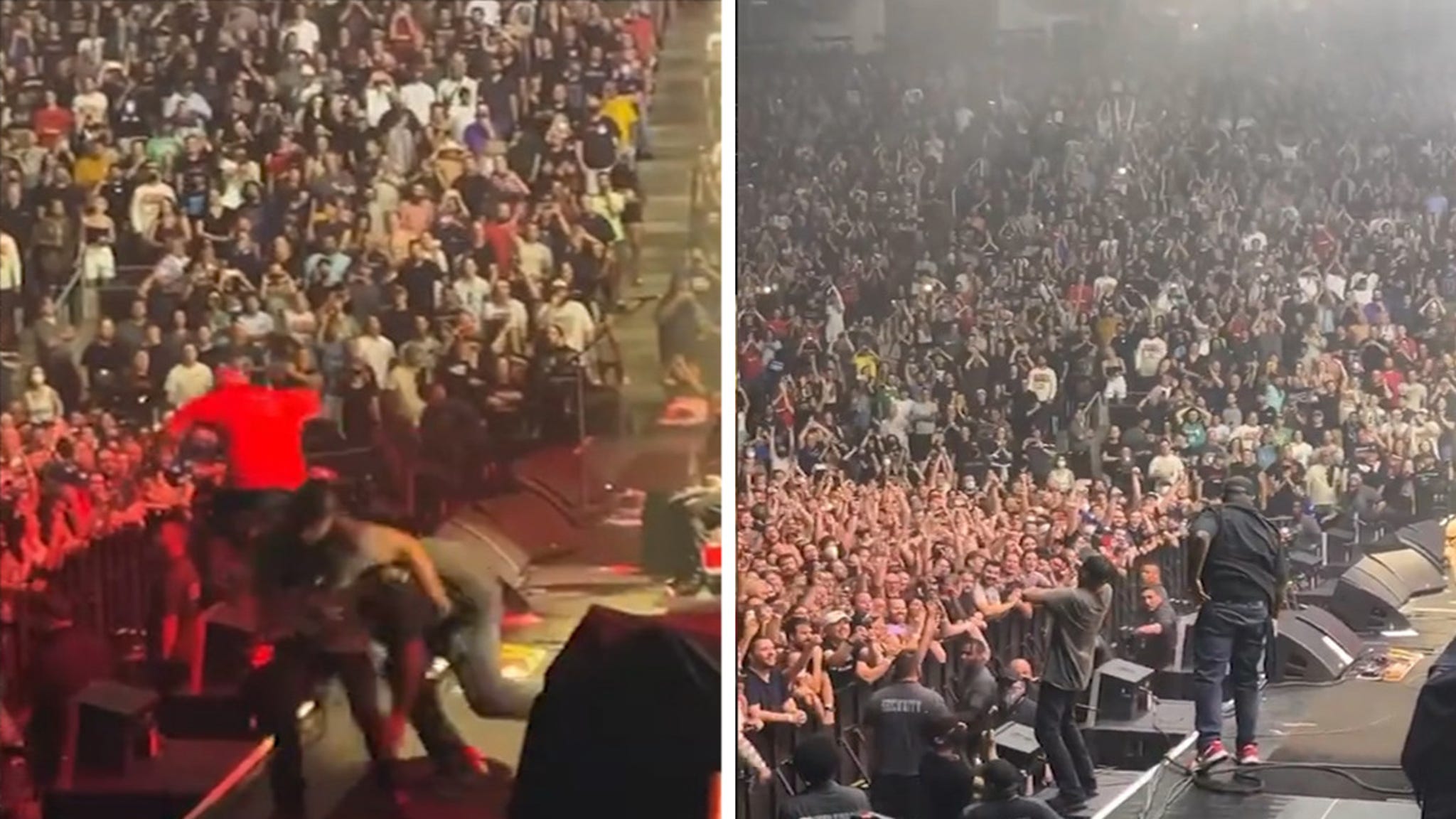 Rage Against the Machine has bodyguards that actually may be TOO on the ball, because an eagle-eyed hired muscle tackled a fan who rushed the stage and one of the band members got nailed as well.
It all went down Saturday night in Toronto, when Rage was playing its final song — "Killing in the Name" — and a fan (in a red shirt) sprinted toward the front of the stage, only to be blocked by security and hurled off into the crowd.
Thing is … guitarist Tom Morello was collateral damage. Security made contact with him, knocking him to the ground close enough to the lip of the stage that he fell off.
It was a tense moment, as everyone waited to see if Tom was ok … after a dramatic pause, he got up and waved to the crowd, which roared its approval!
Fact is … security did its job and did it well. It happened really fast, so there was no time for precision. It's kind of funny … Saturday night at Madison Square Garden, Dave Chappelle clowned his security at the Hollywood Bowl when he was tackled, saying they musta been wearing street shoes.
It's been a rough tour so far. On the second stop, singer Zack de la Rocha injured his leg, and ever since mostly sits down during sets.
NFL Player's Wife Feuds With 'Jersey Shore's' Angelina Pivarnick Over DM Slide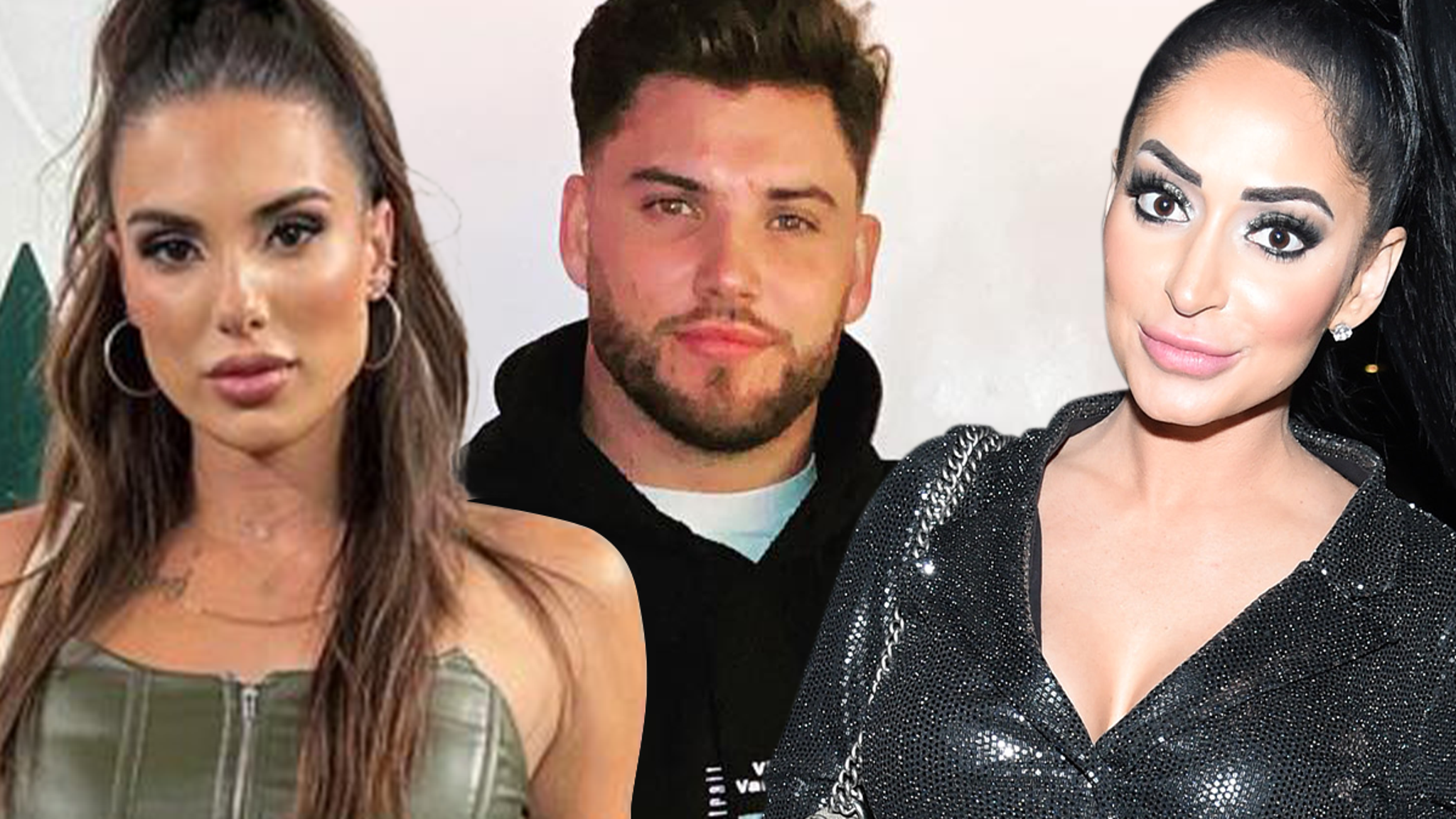 The wife of a New York Jets player is furious with "Jersey Shore" castmate Angelina Pivarnick … claiming the reality TV star slid into her hubby's direct messages this weekend — despite knowing he was a married man.
Alexis Bawden — Nick Bawden's longtime partner — said the incident happened on Sunday afternoon … right after the fullback had taken the field to play against the New England Patriots at MetLife Stadium in Jersey.
According to Alexis, Pivarnick saw her decked out in gear representing her husband while she was on the sidelines at the stadium … but ignored it all — and went on to send a DM to Nick on Instagram anyway.
Alexis says Pivarnick wrote, "See u soon" — and it made her livid because she believed it was an effort to woo her man.
"I just want to say if you're a fan of her, she's weird," she said in a TikTok slamming Pivarnick. "That's weird. You don't message a married woman's man you're going to see him soon after you see his wife go by on the field. Weirdo."
Pivarnick eventually responded after the TikTok went viral … saying in a since-deleted statement on her Instagram Stories that she never made a move on the football player.
"This s*** that's being told about me sliding into a married man's IG has gotten out of control," Pivarnick wrote. "His wife is clearly a clout chaser and I only spoke to players I knew and in a friendly way."
"I know she's reaching," she added. "She needs to stop trying to slander me and stop being a liar. I am not into married men and would never write that shit. If she doesn't stop my lawyer will send her a letter of cease and desist soon. Not playing. Add this to TikTok girl. What a joke."
Alexis ended up making several more follow-up TikToks about the situation … calling Pivarnick a "weirdo" at least once more — before vowing to be done with it all.
'NCIS' Actor David McCallum Dead at 90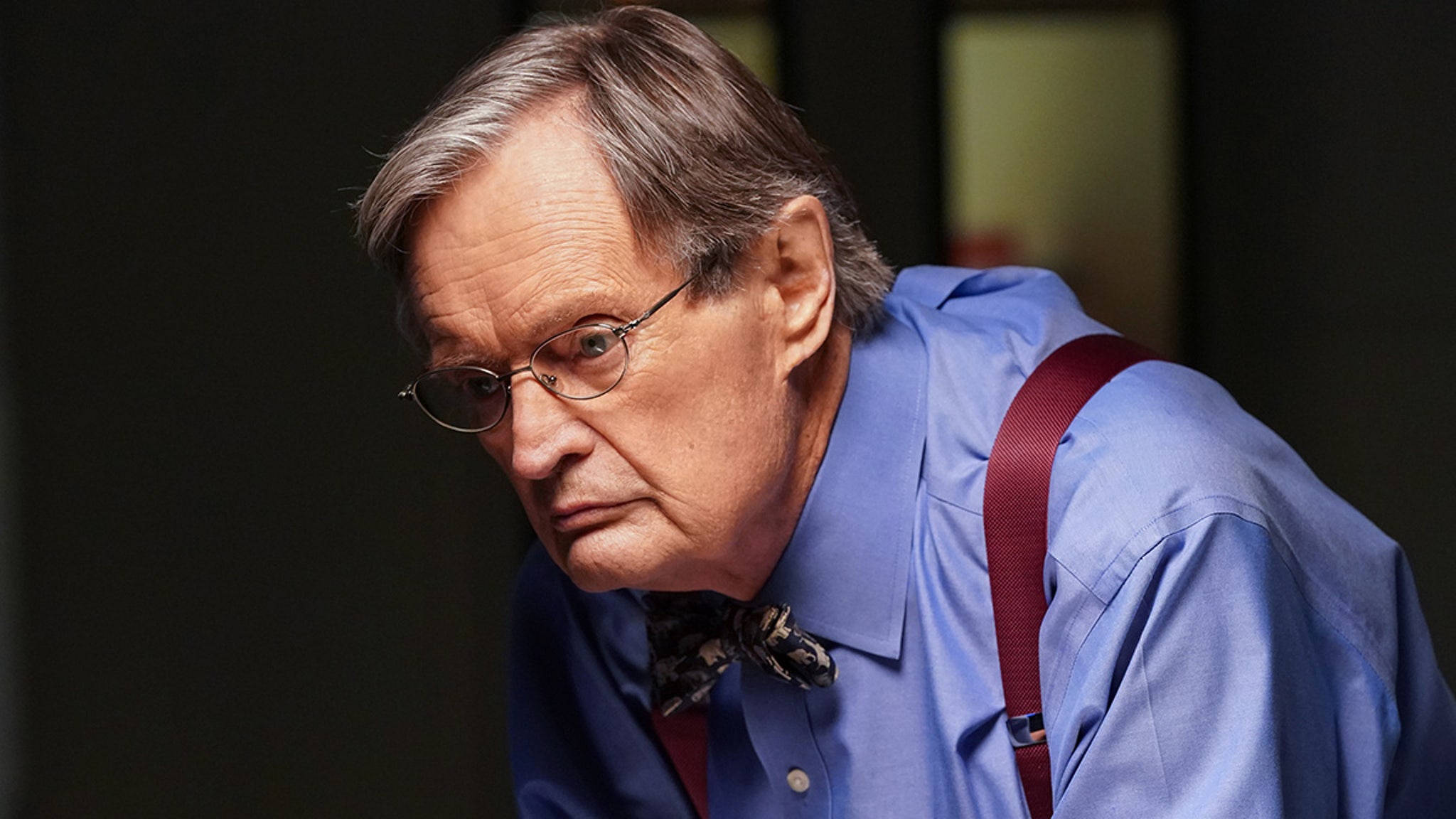 Veteran actor David McCallum, most famous for playing medical examiner Dr. Donald 'Ducky' Mallard on the hit TV show "NCIS," is dead.
David died Monday at New York Presbyterian Hospital, the result of natural causes … according to a statement from CBS.
The network is remembering David as "a gifted actor and author, and beloved by many around the world."
CBS also says of David … "He led an incredible life, and his legacy will forever live on through his family and the countless hours on film and television that will never go away."
David appeared in more than 400 episodes of "NCIS" on CBS … and he was also known for his work on the 1960s TV show "The Man from U.N.C.L.E." … earning nominations for Emmys and Golden Globes.
In addition to his work in TV, David also landed roles in movies … including "The Great Escape," "A Night to Remember," "Mosquito Squadron," "Freud," and "The Greatest Story Ever Told."
David is survived by his wife of 56 years, his three sons, his daughter, and his eight grandkids.
CBS says an upcoming 20th anniversary "NCIS" marathon will add an "In Memoriam" for David.
911 Audio From Fatal Cyclist Hit-And-Run, Chaos As Apple Watch Calls For Help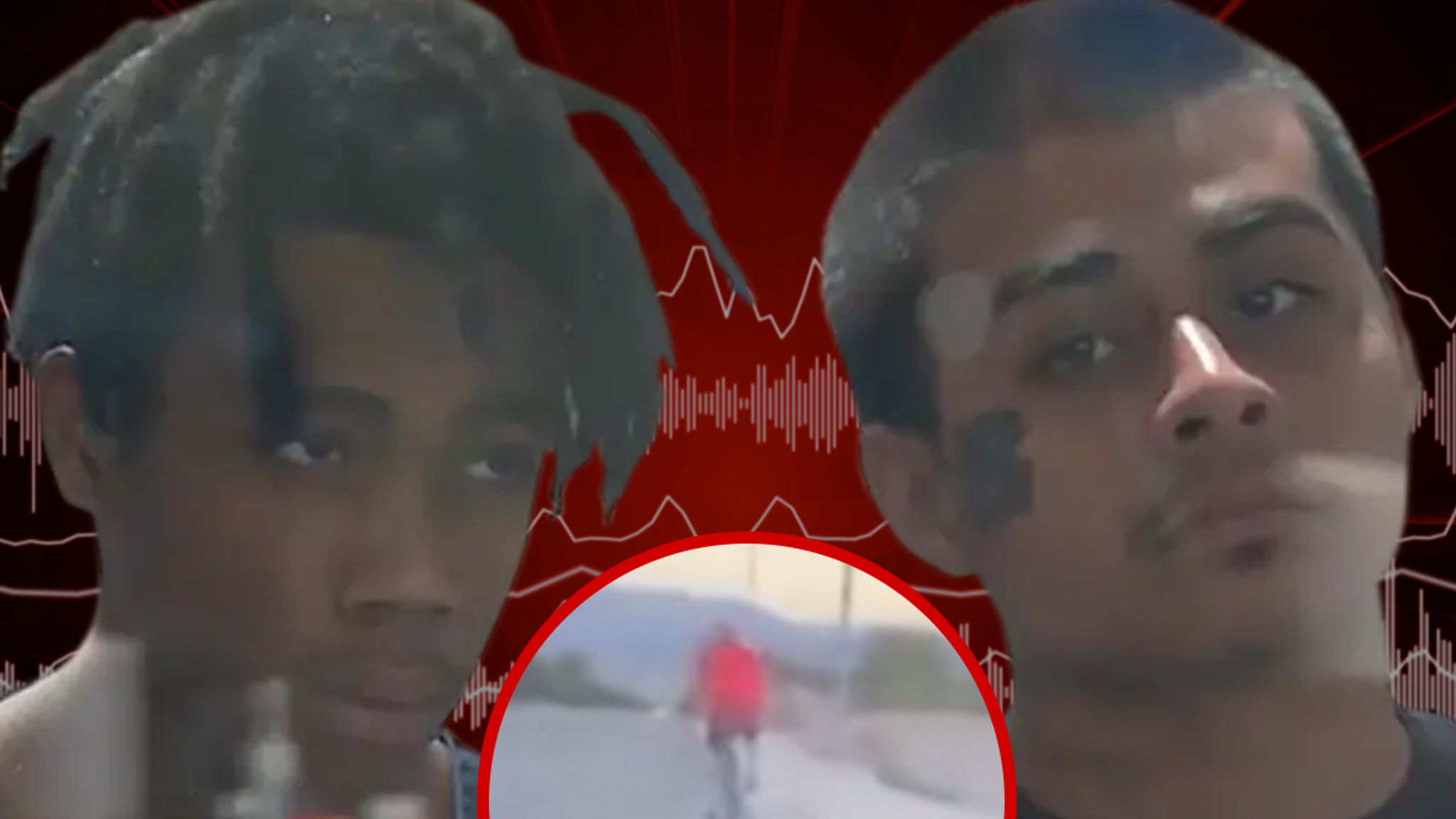 There was a lot of commotion in the moments after the Las Vegas cyclist was intentionally struck and killed … panic you can hear play out on the 911 call, made by the man's Apple Watch.
In the audio, obtained by TMZ, you can hear 64-year-old Andreas Probst's watch letting the 911 operator know he suffered a hard fall and was unresponsive.
What's more terrifying is the growing panic and chaos that can be heard in the background during the call, the retired police chief was later pronounced dead at the hospital.
That wasn't the only call from that day, however — remember, cops believe the 2 suspects also hit another cyclist about half an hour before Probst. In that 911 call, you can hear the 72-year-old man tell dispatch the attack was intentional … saying he could've been killed.
As we reported, 18-year-old Jesus Ayala, who was 17 at the time of the incidents, is now facing 18 counts, including murder … this after cops say he was the one behind the wheel when Probst was killed.
Footage from the Probst incident was filmed by 16-year-old Jzamir Keys, and it sparked serious outrage after going viral. Officers had a hard time tracking down Keys a month after Probst's death, but he was eventually located and taken into custody, too.
Officials say Keys was behind the wheel during the non-fatal hit-and-run with the separate cyclist earlier in the day.
Cops say the video shows the hit was intentional … with Keys encouraging Ayala to hit Probst, and the 2 laugh it off as he lies in the street behind them.