NY Governor Kathy Hochul Orders Disaster Emergency As Monkeypox Cases Keep Stacking Up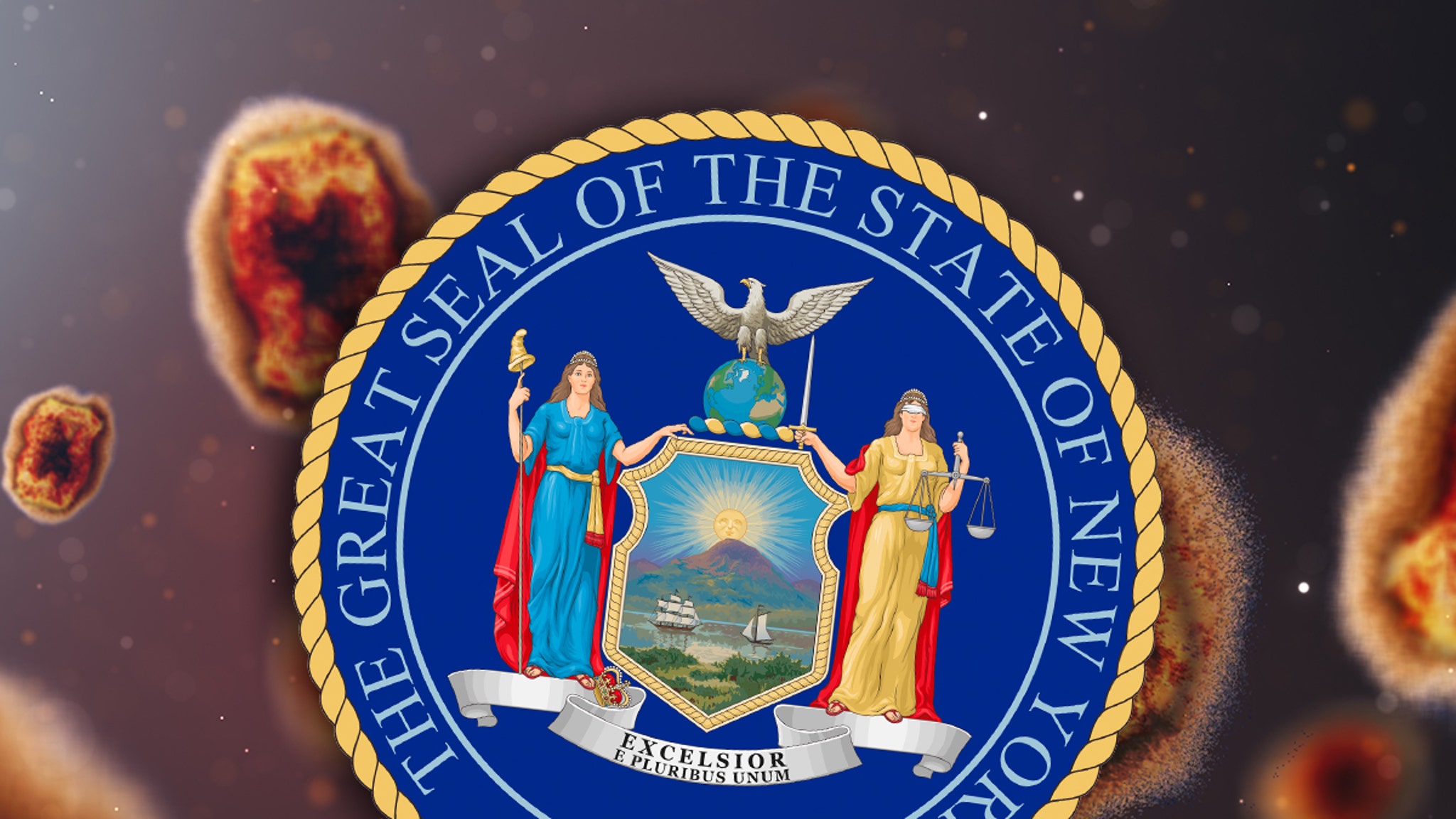 New York Gov. Kathy Hochul is not monkeying around when it comes to monkeypox … she just declared a disaster emergency for the entire state to curb the growing spread of the disease.
I am declaring a State Disaster Emergency to strengthen our ongoing efforts to confront the monkeypox outbreak.

This Executive Order enables us to respond more swiftly, and allows health care professionals to take additional steps that will help get more New Yorkers vaccinated.

— Governor Kathy Hochul (@GovKathyHochul) July 30, 2022
@GovKathyHochul
On Friday night, Hochul tweeted the announcement, highlighting that 1 in 4 monkeypox cases in the U.S. originate in New York so, therefore, she wants to generate a faster response to combat the virus and get more people vaccinated.
Her announcement comes just one day after the New York State Commissioner of Health called monkeypox an "imminent threat to public health."
Although the viral disease is almost never fatal, it can spread across the body, forming rashes and lesions on extremities and genitals.
New York and California are at the top of the list of states with the most recorded cases of monkeypox … New York has 1,345 cases and California is second with 799, according to the Centers for Disease Control and Prevention.
Hochul's executive order allows for EMS personnel, pharmacists, midwives, physicians and certified nurse practitioners to administer vaccinations.
The governor said Thursday that New York was stocking up on monkeypox vaccines with an influx of 110,000 additional doses from the feds, bolstering its stockpile to 170,000.
Pauly Shore Still Trying to Convince Richard Simmons to Get On Board with Biopic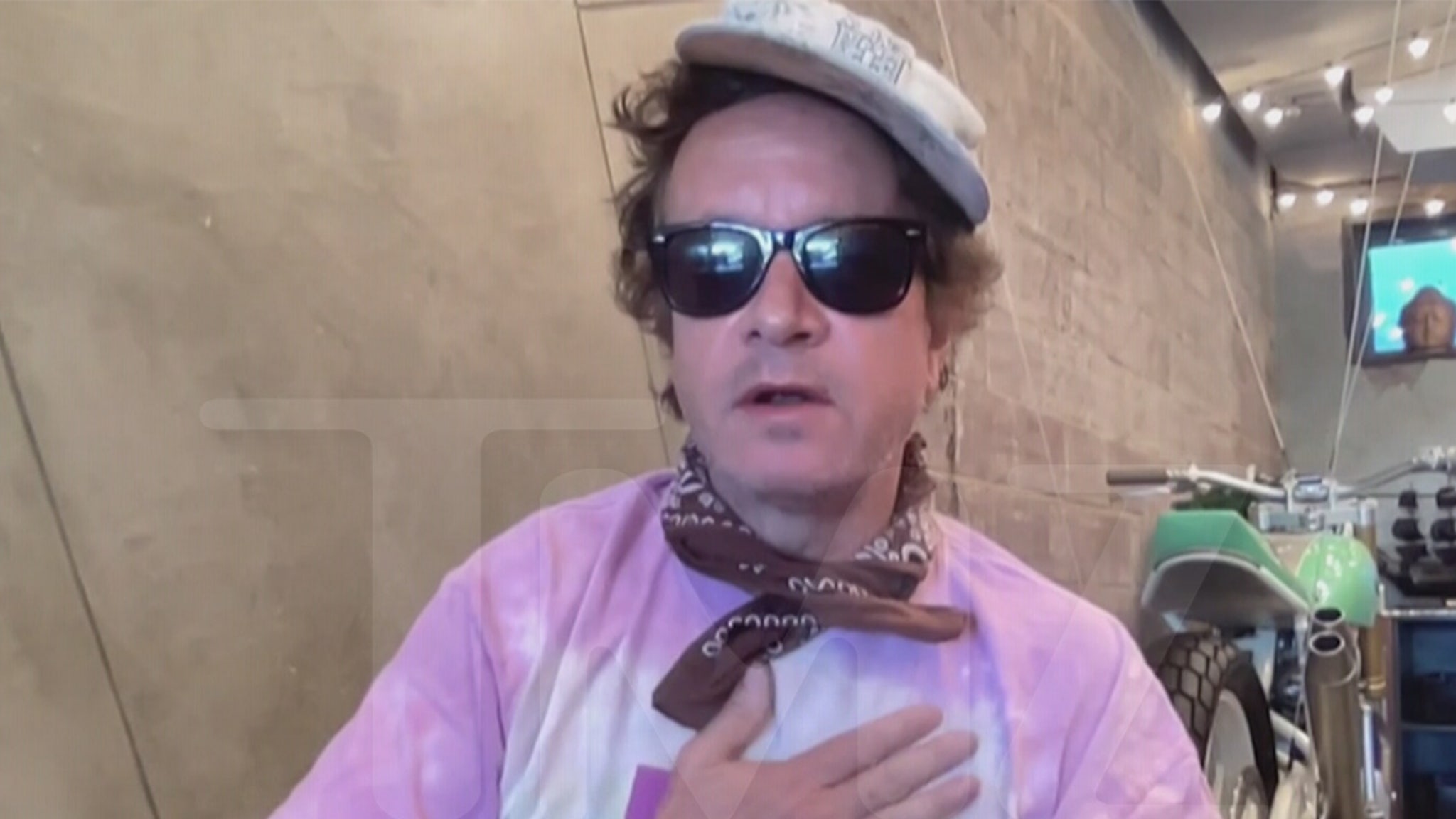 Pauly Shore is determined to get Richard Simmons on board with his plans to produce and star in a biopic … and he has a new plan to appeal to the reclusive fitness guru.
Pauly joined us Monday on "TMZ Live," and he told us he wants to get the director from the Elton John biopic, "Rocketman" involved … so they can bring something real to Richard and appeal to his heart.
The way Paul envisions things shaking out … Dexter Fletcher directs a 10-minute presentation they can take to Richard, so they can show him the biopic is not some joke, but an important story that needs to be told for Richard's legion of fans.
Problem is … Richard's so far been unreceptive. As we first reported, RS doesn't want to get involved in Pauly's project and prefers to continue living his life in private, remaining out of the spotlight.
Pauly's not giving up so easily though, and sounds confident he can change Richard's mind.
Richard's been out of the public eye for years … and last summer TMZ released "TMZ Investigates: What Really Happened to Richard Simmons" on FOX and Hulu, which drew a huge response and led to Richard posting a rare message to his fans.
Pauly's known Richard for decades — so did his late mother, Comedy Store owner Mitzi Shore — and he has an interesting theory about what's behind Richard's reclusiveness.
Taylor Swift and Travis Kelce Hung Out Several Times in a 'Very Private Setting'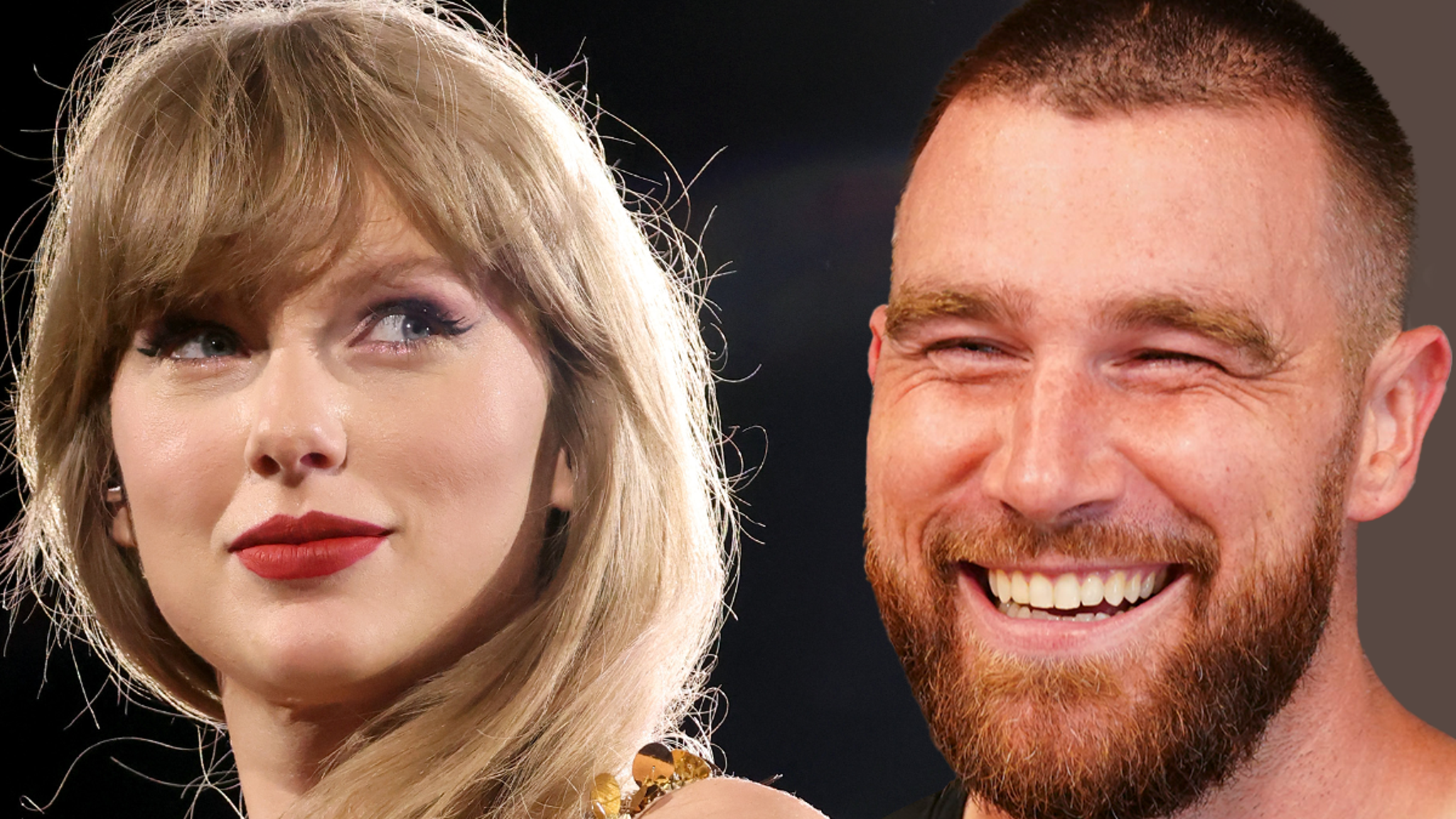 Taylor Swift and Travis Kelce are not "officially" dating, at least not yet … but they are definitely headed in that direction, and the early returns seem promising.
Sources with direct knowledge tell TMZ … Taylor's appearance at Travis' NFL game Sunday was NOT the first time they were together. We're told they have been together "several times" over the last few months.
While Taylor's show of support was very public, our sources say their person-to-person interactions before Sunday were always in a "very private setting."
Still, it's interesting Taylor is already meeting Travis' parents … our sources say Sunday marked Taylor's first introduction to TK's mother, Donna, and father, Ed.
As you know, TayTay watched Travis score a touchdown from a suite with his family … and cameras caught their excitement.
We're told Taylor's time with Donna, Travis' mom, went "very well" … and that the matriarch calls Taylor "a lovely person."
Taylor has yet to meet Travis' older brother Jason — sounds like that will have to wait — he's busy playing for the NFL's Philadelphia Eagles.
Taylor and Travis smiled for the cameras as they left Arrowhead Stadium together after his Kansas City Chiefs pummeled the Chicago Bears, 41-10 … leaving in a convertible. We're told they took a shot with some friends before leaving the stadium.
We didn't see any PDA from Taylor and Travis in public, but our sources say they were holding hands at the restaurant he rented out for his family, friends and teammates after the game. At one point Taylor was sitting on Travis' lap.
Taylor fit in well with Travis' friends and family … she came to the game alone — bodyguards excepted — and was chatting up everyone.
Taylor's upcoming tour dates could make a full-blown relationship tricky … she's about to go back on tour in a few weeks, and then in November she heads out for her tour's international leg. Meanwhile, the NFL will consume Travis' life, potentially through February's Super Bowl.
For now, Taylor and Travis are talking and hanging out … but they're definitely becoming a thing.
NFL Player's Wife Feuds With 'Jersey Shore's' Angelina Pivarnick Over DM Slide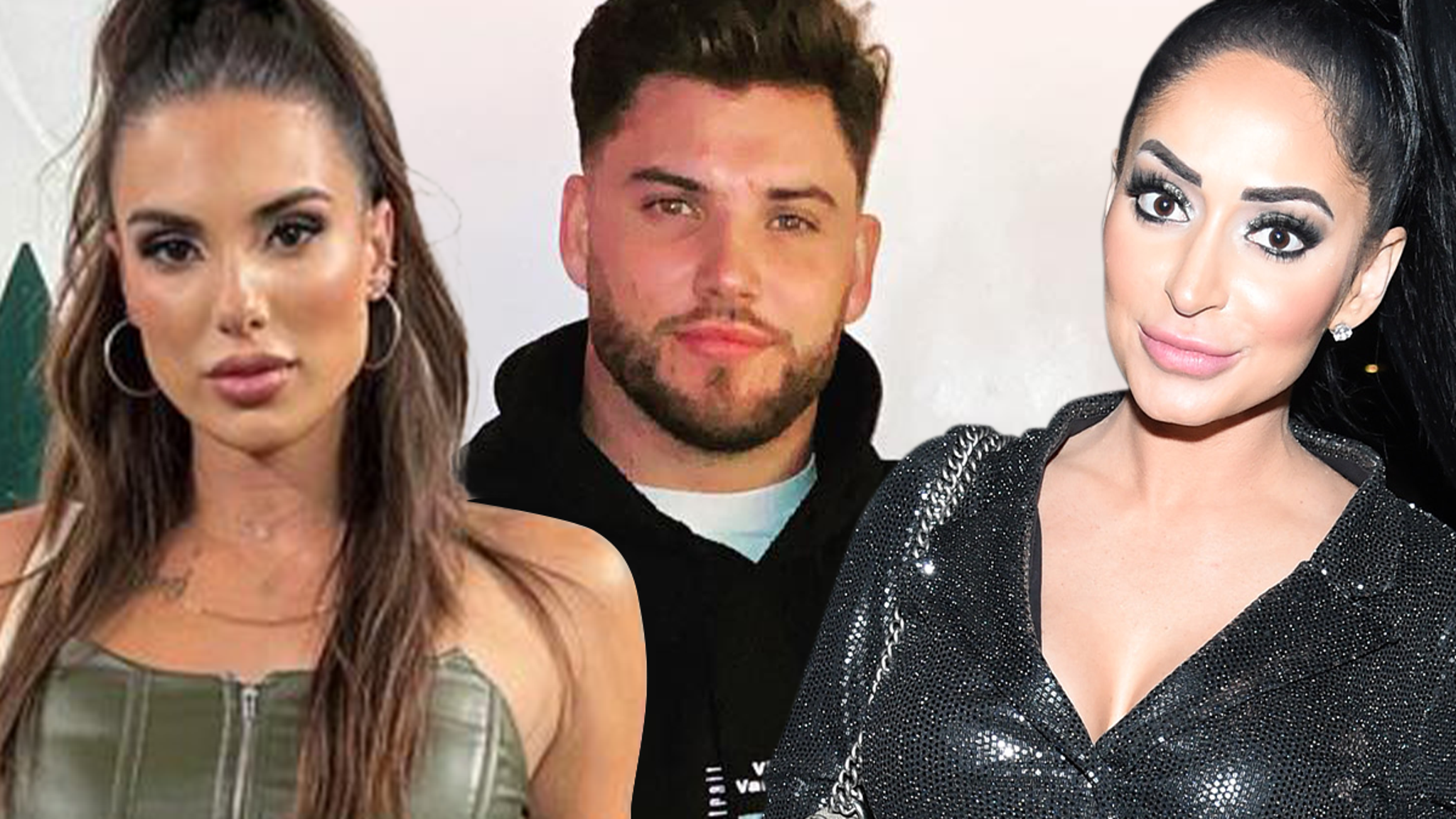 The wife of a New York Jets player is furious with "Jersey Shore" castmate Angelina Pivarnick … claiming the reality TV star slid into her hubby's direct messages this weekend — despite knowing he was a married man.
Alexis Bawden — Nick Bawden's longtime partner — said the incident happened on Sunday afternoon … right after the fullback had taken the field to play against the New England Patriots at MetLife Stadium in Jersey.
According to Alexis, Pivarnick saw her decked out in gear representing her husband while she was on the sidelines at the stadium … but ignored it all — and went on to send a DM to Nick on Instagram anyway.
Alexis says Pivarnick wrote, "See u soon" — and it made her livid because she believed it was an effort to woo her man.
"I just want to say if you're a fan of her, she's weird," she said in a TikTok slamming Pivarnick. "That's weird. You don't message a married woman's man you're going to see him soon after you see his wife go by on the field. Weirdo."
Pivarnick eventually responded after the TikTok went viral … saying in a since-deleted statement on her Instagram Stories that she never made a move on the football player.
"This s*** that's being told about me sliding into a married man's IG has gotten out of control," Pivarnick wrote. "His wife is clearly a clout chaser and I only spoke to players I knew and in a friendly way."
"I know she's reaching," she added. "She needs to stop trying to slander me and stop being a liar. I am not into married men and would never write that shit. If she doesn't stop my lawyer will send her a letter of cease and desist soon. Not playing. Add this to TikTok girl. What a joke."
Alexis ended up making several more follow-up TikToks about the situation … calling Pivarnick a "weirdo" at least once more — before vowing to be done with it all.