Jim Harbaugh Says He'd Raise His Players' Baby If Pregnancy Unplanned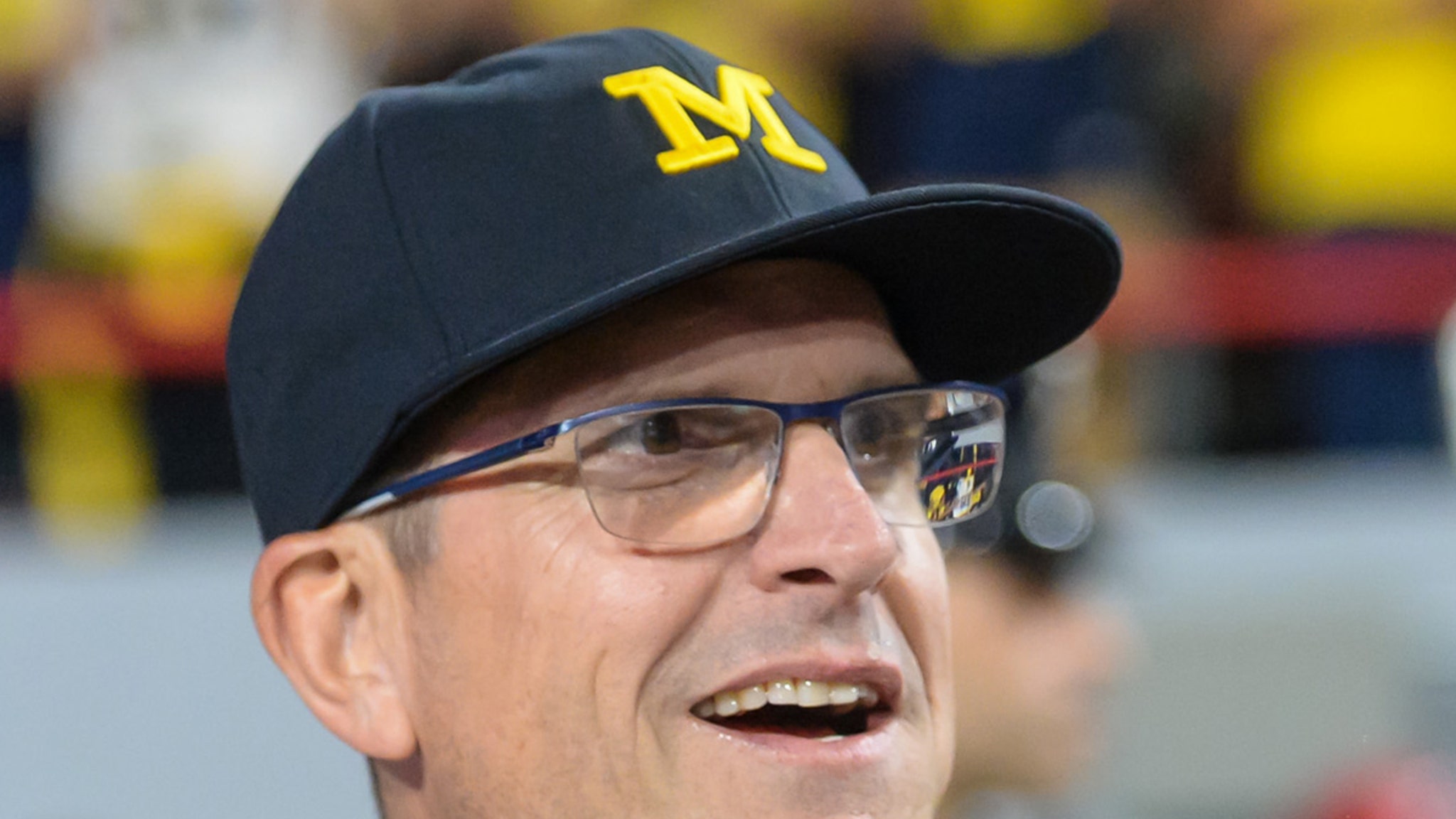 Jim Harbaugh — fiercely against abortion — says he'd be willing to raise the baby of any of his Univ. of Michigan football players, if they had an unplanned pregnancy, and the couple decided to have the baby.
"I've told [them] the same thing I tell my kids, boys, the girls, same thing I tell our players, our staff members," Harbaugh said on Saturday, "I encourage them if they have a pregnancy that wasn't planned, to go through with it, go through with it," Harbaugh told ESPN's Gene Wojchiechowski.
"Let that unborn child be born, and if at that time, you don't feel like you can care for it, you don't have the means or the wherewithal, then Sarah and I will take that baby."
The Wolverines head coach — who signed a $36.7 million extension in February — was the keynote speaker at a recent "Right To Life" event.
During the anti-abortion speech, 58-year-old Harbaugh spoke about having the "courage to let the unborn be born."
As for why he chose to speak out about the controversial topic, Jim says while it may be difficult, it's an incredibly important issue for America.
Waiting for your permission to load the Instagram Media.
"I just think this issue of life, save a life, the abortion issue is one that is so big that it needs to be talked about," Harbaugh said.
"It's a life or death type of issue and I believe in and I respect people's views but let's discuss it because there's passion on both sides of this issue."
Of course, the U.S. Supreme Court recently ruled to overturn Roe v. Wade … which previously provided women the federal right to an abortion.
'NCIS' Actor David McCallum Dead at 90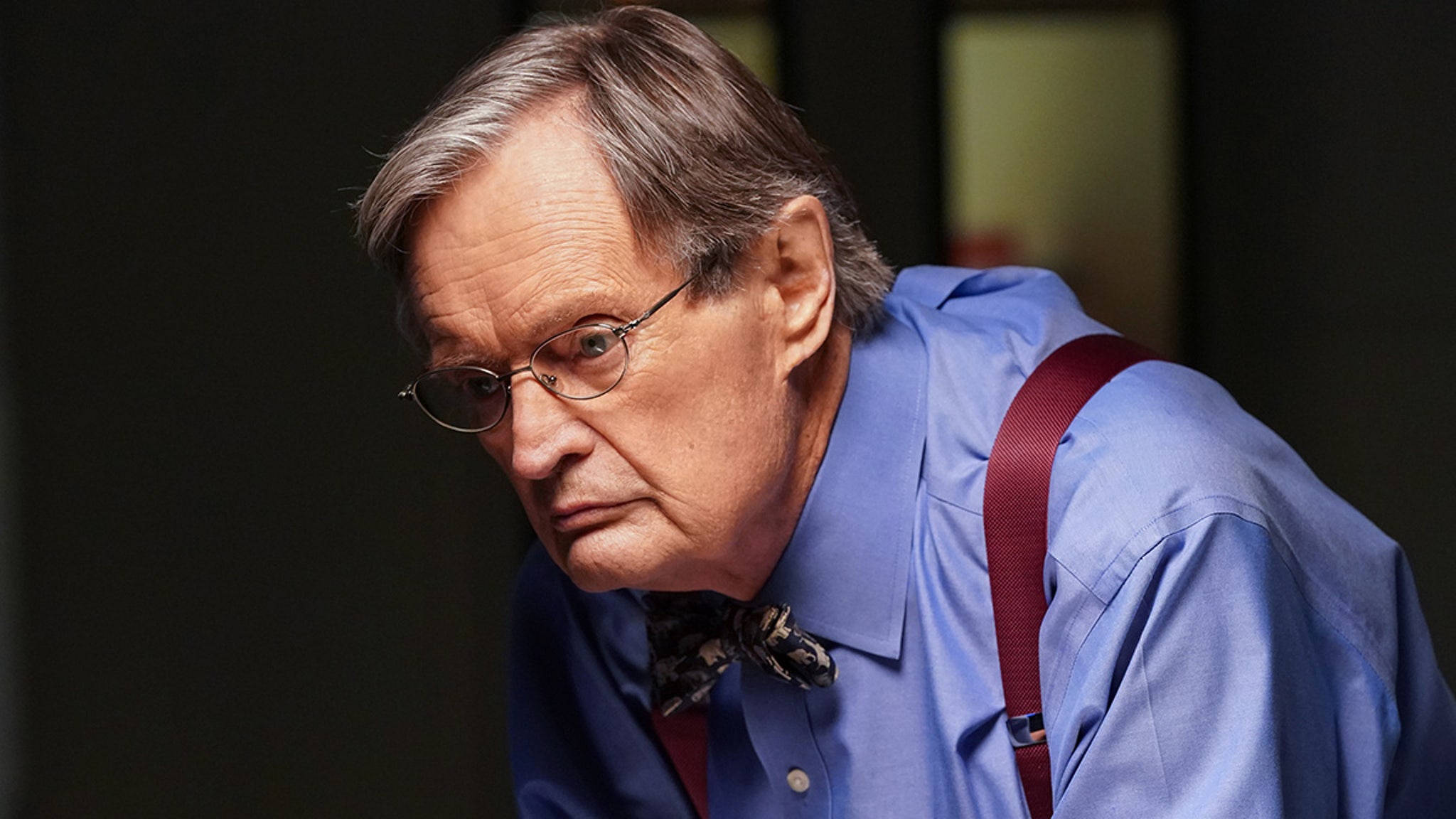 Veteran actor David McCallum, most famous for playing medical examiner Dr. Donald 'Ducky' Mallard on the hit TV show "NCIS," is dead.
David died Monday at New York Presbyterian Hospital, the result of natural causes … according to a statement from CBS.
The network is remembering David as "a gifted actor and author, and beloved by many around the world."
CBS also says of David … "He led an incredible life, and his legacy will forever live on through his family and the countless hours on film and television that will never go away."
David appeared in more than 400 episodes of "NCIS" on CBS … and he was also known for his work on the 1960s TV show "The Man from U.N.C.L.E." … earning nominations for Emmys and Golden Globes.
In addition to his work in TV, David also landed roles in movies … including "The Great Escape," "A Night to Remember," "Mosquito Squadron," "Freud," and "The Greatest Story Ever Told."
David is survived by his wife of 56 years, his three sons, his daughter, and his eight grandkids.
CBS says an upcoming 20th anniversary "NCIS" marathon will add an "In Memoriam" for David.
911 Audio From Fatal Cyclist Hit-And-Run, Chaos As Apple Watch Calls For Help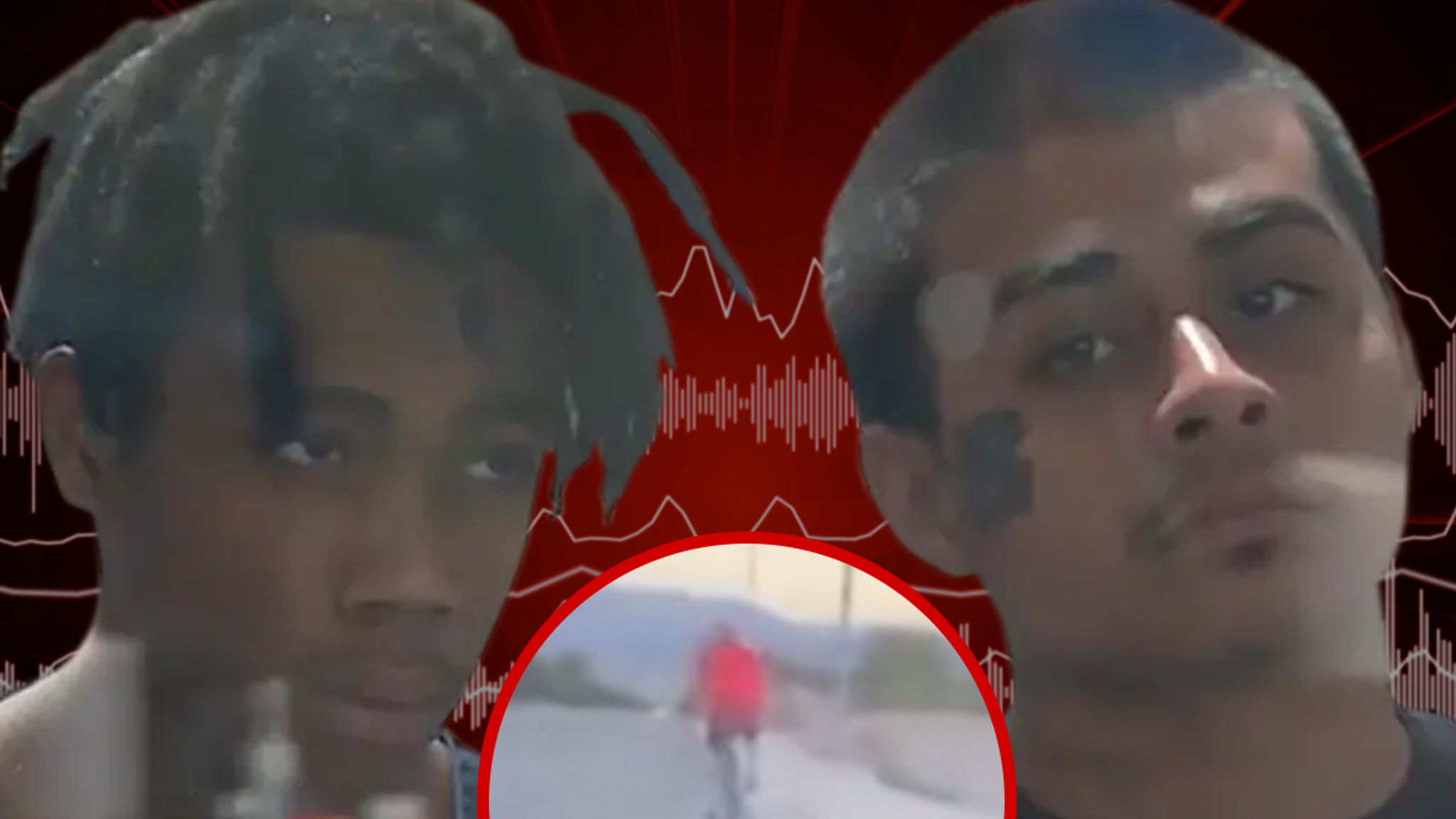 There was a lot of commotion in the moments after the Las Vegas cyclist was intentionally struck and killed … panic you can hear play out on the 911 call, made by the man's Apple Watch.
In the audio, obtained by TMZ, you can hear 64-year-old Andreas Probst's watch letting the 911 operator know he suffered a hard fall and was unresponsive.
What's more terrifying is the growing panic and chaos that can be heard in the background during the call, the retired police chief was later pronounced dead at the hospital.
That wasn't the only call from that day, however — remember, cops believe the 2 suspects also hit another cyclist about half an hour before Probst. In that 911 call, you can hear the 72-year-old man tell dispatch the attack was intentional … saying he could've been killed.
As we reported, 18-year-old Jesus Ayala, who was 17 at the time of the incidents, is now facing 18 counts, including murder … this after cops say he was the one behind the wheel when Probst was killed.
Footage from the Probst incident was filmed by 16-year-old Jzamir Keys, and it sparked serious outrage after going viral. Officers had a hard time tracking down Keys a month after Probst's death, but he was eventually located and taken into custody, too.
Officials say Keys was behind the wheel during the non-fatal hit-and-run with the separate cyclist earlier in the day.
Cops say the video shows the hit was intentional … with Keys encouraging Ayala to hit Probst, and the 2 laugh it off as he lies in the street behind them.
Travis Kelce's Jersey Sales Skyrocket After Taylor Swift Attends Chiefs Game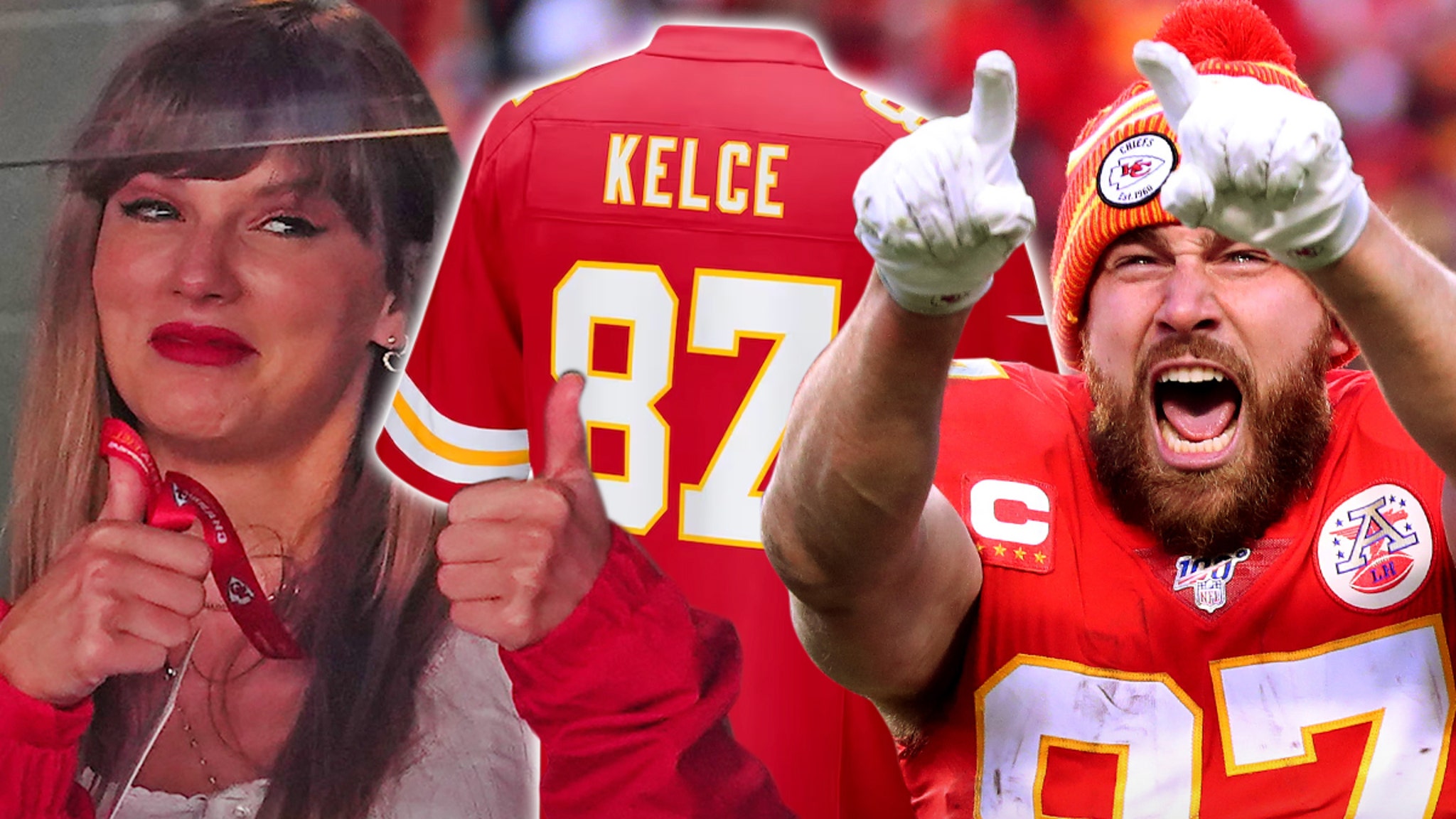 The Swifties seemingly rushed to get their Travis Kelce merch after Taylor was spotted supporting her new potential love interest at Sunday's game … 'cause the Kansas City Chiefs superstar's jerseys are flying off the shelves!!
TMZ Sports has learned — Kelce's No. 87 threads were among the most popular items on the NFL Shop on Sunday … this according to Fanatics, the league's official e-commerce partner.
"Yesterday, Travis Kelce was one of the top 5 selling NFL players and saw a nearly 400% spike in sales throughout the Fanatics network of sites, including NFLShop.com," Fanatics tells us.
While it's impossible to tell who exactly made all the purchases, the massive increase in jersey sales comes on the heels of the "Anti-Hero" singer's visit to Arrowhead Stadium to watch the Chiefs whoop the Bears, 41-10.
So, yeah, it certainly feels like Taylor's fanbase is 'shipping' the duo … and considering how passionate her following is, it wouldn't be shocking if the Swifties emptied their wallets to secure their new favorite athlete's jerseys.
Swift seemed right at home with Chiefs Kingdom as she watched the matchup in a suite alongside Kelce's mom, Donna … despite being a longtime Philadelphia Eagles fan.
Swift and Kelce ended up leaving the stadium together … cruising away in his old-school convertible.
Swifties have gotta be hoping Traylor blossoms into something legit … or there will be a lot of No. 87 jerseys collecting dust.