Jake Paul's Fight Vs. Hasim Rahman Jr. On August 6th Canceled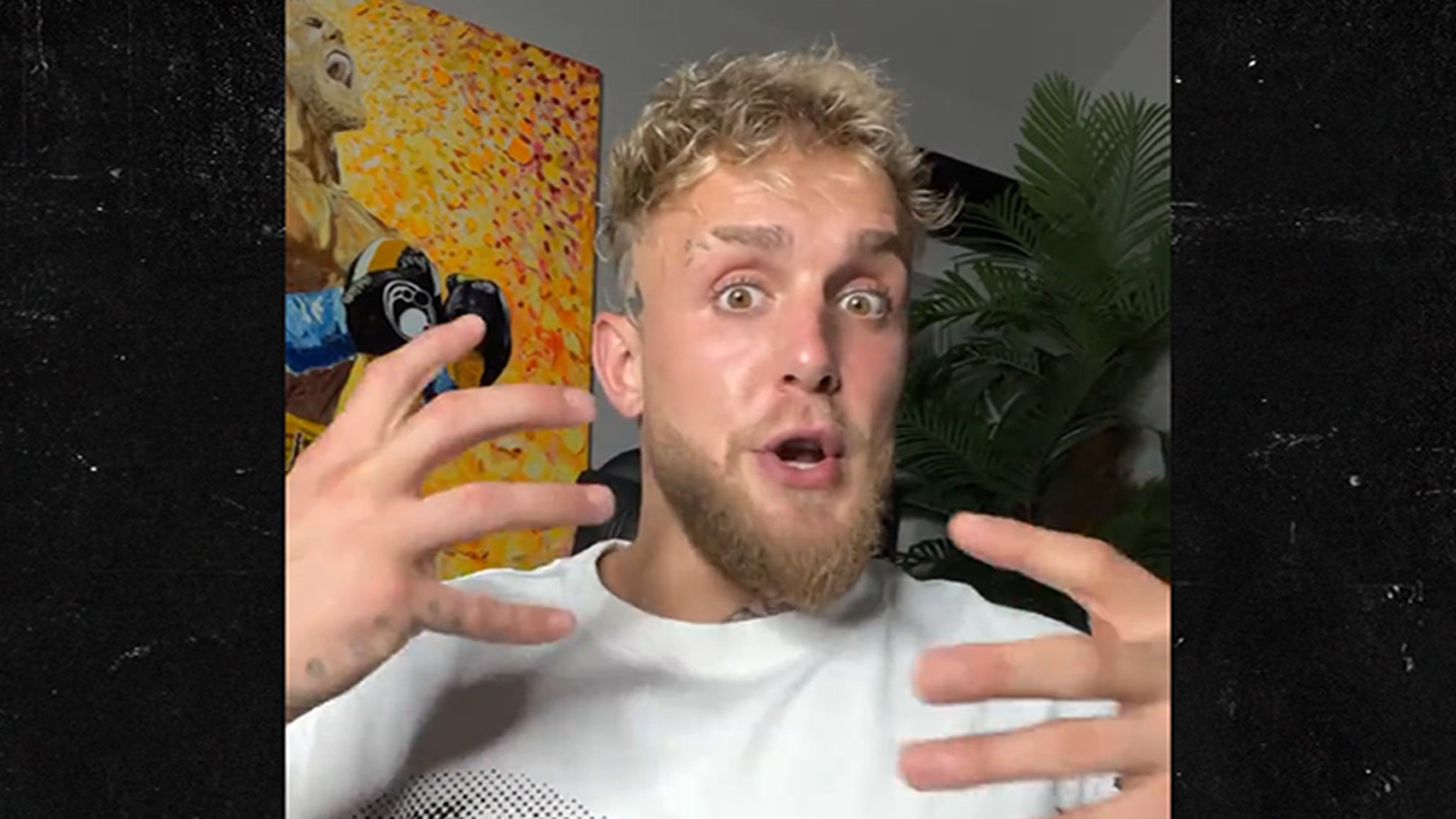 Jake Paul's boxing match against Hasim Rahman Jr. has been cancelled, according to the Problem Child's boxing promotion, after the 12-1 fighter allegedly failed to meet contractual obligations tied to his weight.
Paul vs. Rahman Jr. was set to go down August 6 at Madison Square Garden in NYC … but just one week before the highly anticipated scrap, Most Valuable Promotions announced the fight was off.
First Tommy Fumbled and now Hasim Rahman Crumbled. These boxers are the most difficult people to work with and continually lack professionalism and confidence to fight me.

I apologize to all of the of the other fighters on the card, our partners, our team and the fans. https://t.co/0q6MxqG3XJ

— Jake Paul (@jakepaul) July 31, 2022
@jakepaul
It all has to do with the weight of Hasim, who previously  fought at heavyweight, weighing more than 260 pounds. For the fight with Jake, Rahman Jr. agreed to weigh a maximum of 200 pounds at weigh-ins, the day before the fight.
However, MPV says Rahman Jr. was obligated to show the NY state athletic commission officials he was losing weight in the lead up to the fight, in an effort to prevent a big weight cut in an attempt to make 200 pounds.
Unfortunately, MVP says Hasim had lost less than one pound since signing the contract for the fight more than 3 weeks ago.
Due to this development, the athletic commission dictated the fight would be fought at 205 pounds instead. Paul — who weighed in at 190 pounds for his second fight with Woodley — says he agreed to the change.
But, MVP claims Rahman Jr. then demanded the match be fought at 215 pounds … a huge jump from the originally agreed upon 200 pounds.
That's where Jake drew the line … and that's why MVP says the fight isn't happening.
"MVP and Jake Paul will not reward someone that has conducted themselves in such a deceiving and calculated manner. Therefore, MVP is left no choice but to cancel the August 6th event. This forced outcome impacts Jake Paul, Amanda Serrano and every other fighter on this card who have trained tirelessly over the past few months for this event," a statement released by the promotion said.
A few weeks ago we talked to Rahman Jr. … and he seemed to take issue with the weight cut.
Jake responded to the cancelation, saying … "First Tommy Fumbled and now Hasim Rahman Crumbled. These boxers are the most difficult people to work with and continually lack professionalism and confidence to fight me."
"I apologize to all of the of the other fighters on the card, our partners, our team and the fans."
Of course, Hasim wasn't Jake's original opponent. That was supposed to be Tommy Fury … but Tyson's bro pulled out over issues traveling to the U.S.
It's unclear if Paul will now attempt to reschedule the fight with Tommy sometime in the near future.
Kevin James Uses Viral 'King of Queens' Meme To Promote Comedy Tour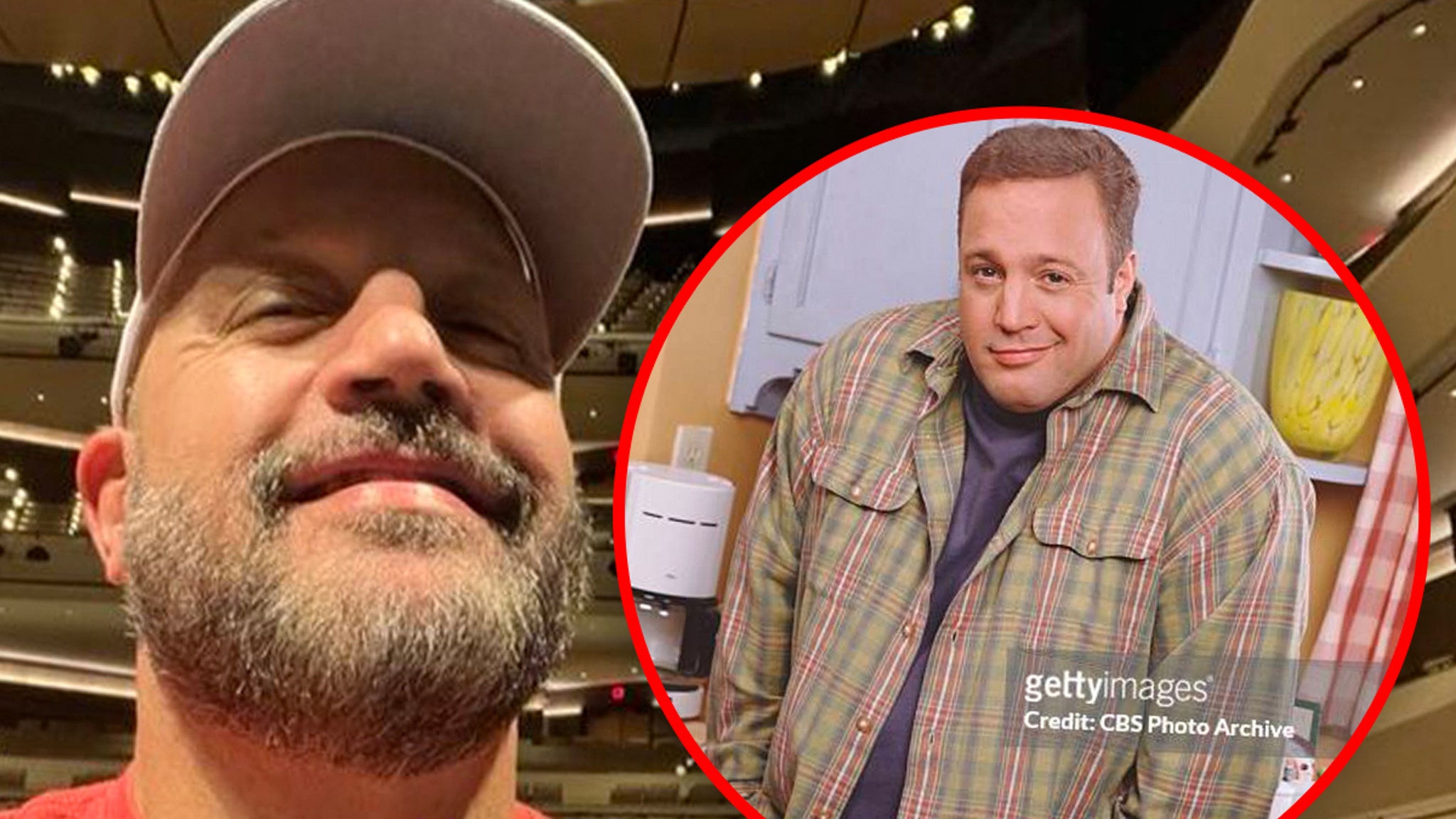 Kevin James is looking to cash in on his new internet meme fame … by using the viral image to promote his standup comedy act.
The actor and comedian posted "The King of Queens" meme on his social media Wednesday, much to the internet's delight … using it to plug his new tour.
You've probably seen the meme pop up on your feed recently … an old promotional headshot Kevin did for his TV sitcom 'King of Queens' back in the '90s, where he shrugs with both hands in his pockets and displays a sheepish grin.
Folks have been using the old pic to make tons of hilarious memes … and the show's stars are taking notice. Leah Remini says she "absolutely loves" all the memes, and now Kevin's piggybacking.
In his post, Kevin says he's gearing up for his new "Double Hands In The Pocket" tour … which he says is "sheepishly coming to a city near you."
Kevin's got upcoming shows in Missouri, Kentucky, Indiana, Michigan, New York, Florida and Las Vegas … and it will be interesting to see if his meme gives him a ticket sales bump.
Bruce Springsteen Postpones Remaining 2023 Concerts Because of Ulcer Disease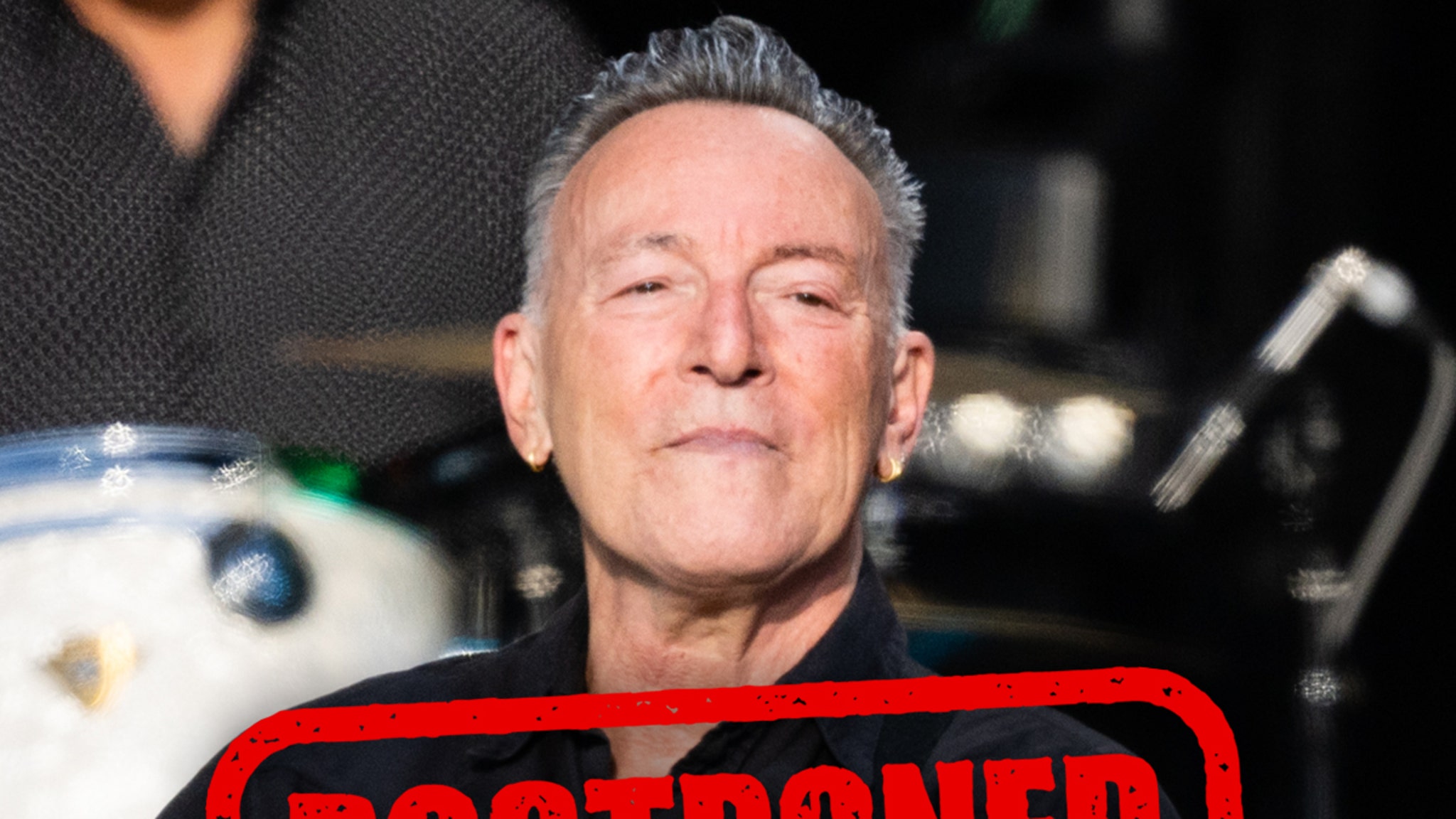 Bruce Springsteen has pulled the plug on all concerts for the rest of the year while he continues to recover from his recent health issue.
Springsteen & the E Street Band put out a statement Wednesday, saying the singer "has continued to recover steadily from peptic ulcer disease over the past few weeks and will continue treatment through the rest of the year on doctor's advice."
The group says all remaining 2023 dates will have to be pushed to next year, "out of an abundance of caution" … with the postponed dates being announced sometime next week. Those unable to come to the new show will be able to get a refund.
Bruce himself added, "Thanks to all my friends and fans for your good wishes, encouragement, and support. I'm on the mend and can't wait to see you all next year."
As we reported, The Boss announced earlier this month that he was going to have to push pause on all September shows as a result of the treatments he's been getting for symptoms of his disease.
Bruce and co. had shows lined up this month for New York, DC, and Ohio … with other concerts in Canada, Arizona, and California set to close out 2023. Now, that's all changed.
Ohio H.S. Football Coach Resigns After Team Uses 'Nazi' Play Call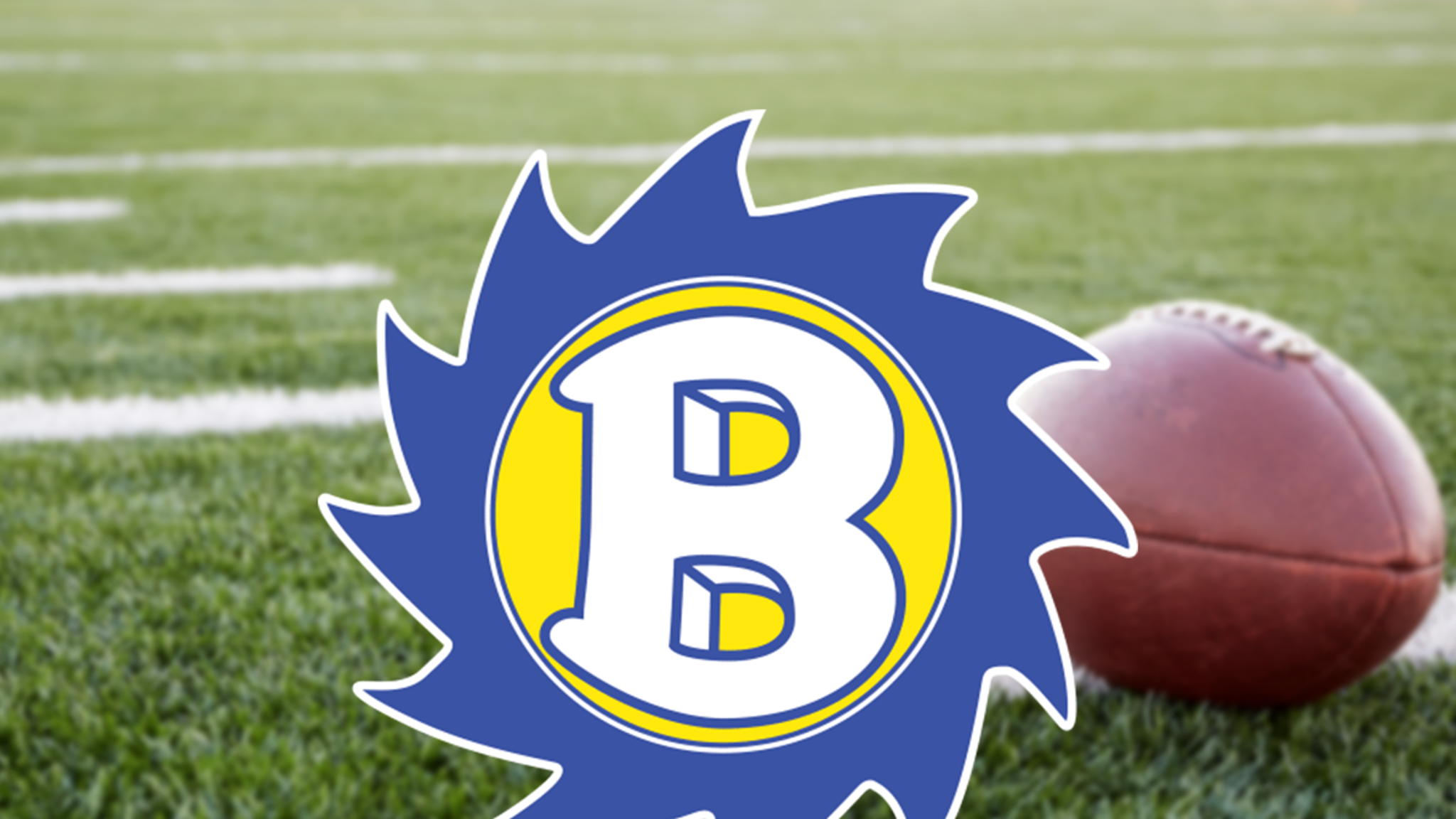 A high school football coach in Ohio has resigned this week … after officials say he and his team used the word "Nazi" as a play call during their game last Friday night.
The inappropriate language happened during the first half of Brooklyn High School's game against Beachwood High School in Beachwood — a Cleveland suburb that's predominantly Jewish.
During the first 30 minutes of the game, Brooklyn Hurricanes head coach Tim McFarland and his players were accused of yelling out "Nazi" over and over again. According to Beachwood City Schools Superintendent Robert Hardis, at halftime, Beachwood H.S. threatened to pull its players from the field if Brooklyn didn't stop using the term.
"Brooklyn's coach acknowledged using this word as the play call, apologized, and agreed to change it when the teams returned for the second half," Hardis said.
However, Hardis said while the word was apparently not used during the second half of the contest, a racial slur was still said "freely throughout the night" by Brooklyn players.
On Monday, McFarland — who became Brooklyn's HC two years ago — resigned over it all.
Brooklyn Schools Superintendent Ted Caleris said the coach was remorseful for his and his team's actions … writing in a statement, "McFarland expresses his deepest regret about the matter, and offers his sincerest apologies to the Beachwood and Brooklyn School Communities."
"The Brooklyn City Schools echoes this regret and apology as well. As stated, this hurtful and harmful speech will not be tolerated, in any form, by Brooklyn City Schools leadership."
It's not clear yet if any of the school's players will face discipline.