Ja Morant Doing 'Good' After 2nd Gun Incident, Says Teammate Jaren Jackson Jr.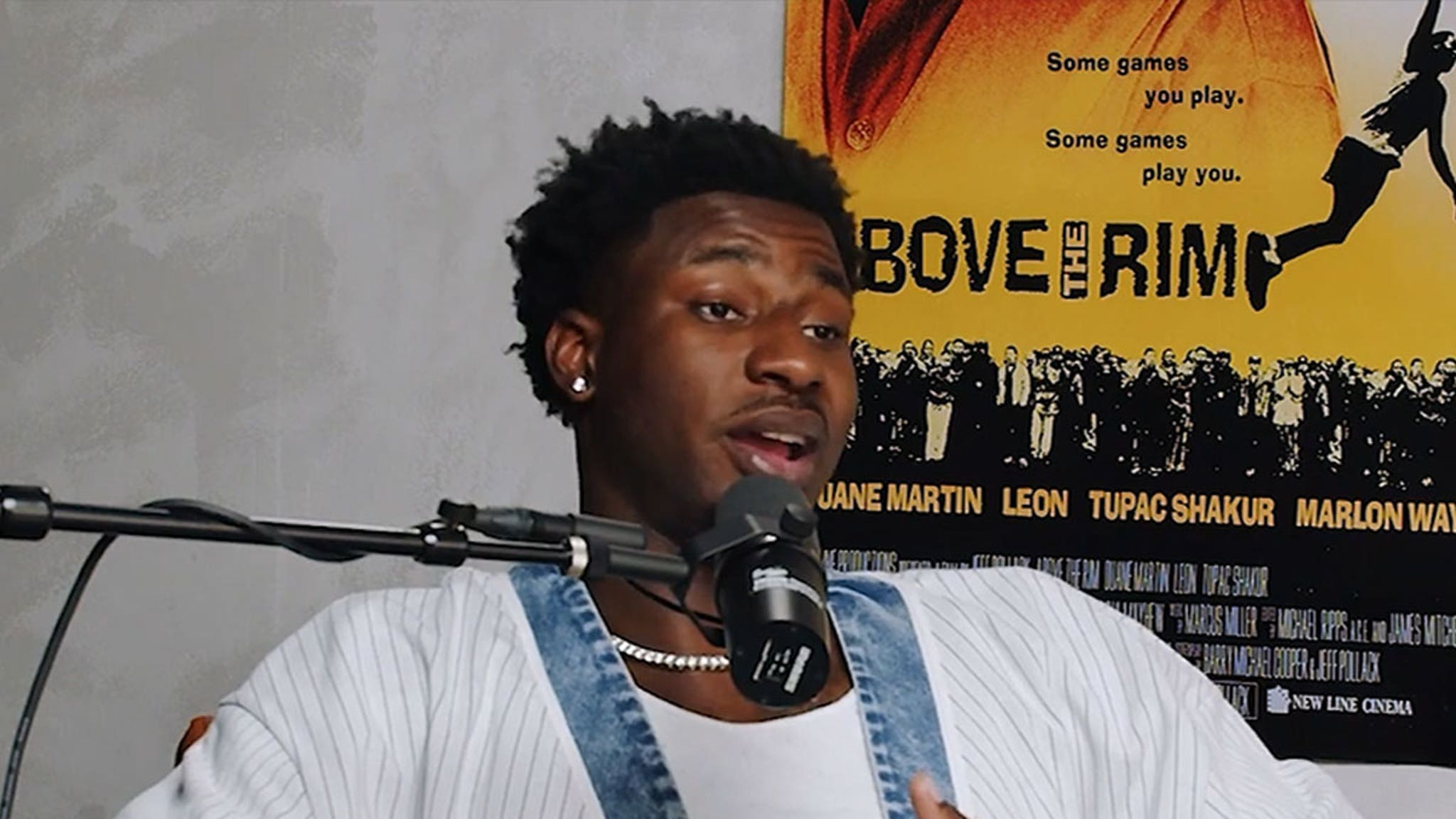 Podcast P with Paul George
Ja Morant is doing "good" as his fate hangs in the balance after again flashing a gun on social media … so says teammate Jaren Jackson Jr. who believes the Grizzlies superstar will come back with a vengeance!
"He's good," 23-year-old Jackson said Monday on Paul George's podcast.
"He's I think just growing up with this much attention on you, especially being this young. It's a lot to deal with."
Of course, Morant, outside a short, prepared statement, has been silent since the controversial video … a moment Jaren clearly believes doesn't accurately portray the 23-year-old NBA superstar.
"Dude's great. People always gotta understand that everybody human. That's my brother though, no matter what. I stand my brother and I think that's the lesson everybody should take away from this."
Morant's going to be suspended — the only question is for how long. After the Denver-area strip club incident, the NBA sat Ja down for eight games. The incoming punishment will presumably be much more severe.
But, Jackson — who's played with Morant since 2019 — wholeheartedly believes Ja will come back with a chip on his shoulder, and be better than ever.
"He works hard. He's smart as hell. He should've been MVP the other year," Jackson says, adding … "The dude is high-level."
NBA commissioner Adam Silver announced the league will impose discipline on Morant after the NBA Finals have concluded.
Jason Varitek's Wife Rips Curt Schilling For Revealing Tim Wakefield's Cancer Diagnosis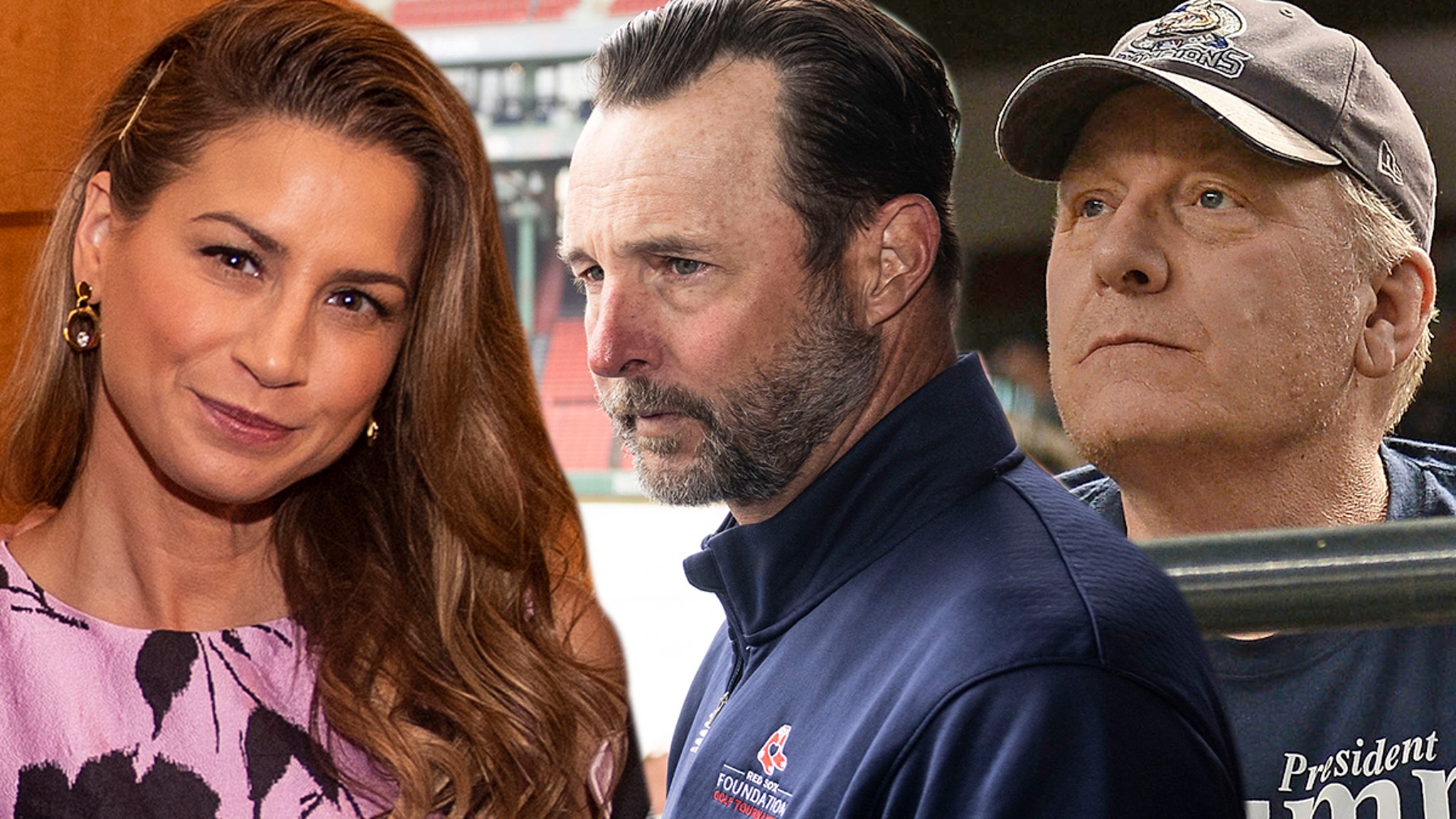 10:29 AM PT — The Red Sox just confirmed Curt Schilling did reveal Tim Wakefield's diagnosis without the former pitcher's permission … saying in a statement Tim and his wife's "health is a deeply personal matter they intended to keep private as they navigate treatment and work to tackle this disease."
The MLB team added that the Wakefields are asking for "privacy at this time."
The wife of Red Sox legend Jason Varitek is furious with Curt Schilling for revealing Tim Wakefield's cancer diagnosis … saying straight up on Thursday, "F*** you Curt Schilling."
The former Boston star pitcher leaked the news of Wakefield's tragic health condition on his "The Curt Schilling Baseball Show" podcast on Wednesday … admitting at the time, "I don't even know if he wants it shared."
"But, as a Christian and a man of faith," Schilling continued, "I've seen prayer work and so I'm going to talk about it."
The Curt Schilling Baseball Show
Schilling then revealed Wakefield — a knuckleballer who starred for the Red Sox from 1995 to 2011 — is battling "a very serious, very aggressive form of brain cancer."
Schilling went on to call the situation "incredibly serious" … adding that Wakefield recently underwent surgery for the issue. Schilling then asked for prayers.
Many, however, slammed the former World Series MVP for leaking the diagnosis to the public before Wakefield could … including Catherine Varitek, who tweeted, "F*** you Curt Schilling, that wasn't your place!"
Schilling has yet to respond to the backlash.
For his part, Wakefield has not commented on the matter either.
Originally Published — 9:06 AM PT
Home Depot Says Surveillance Footage Shows Tyrese Gibson Is Lying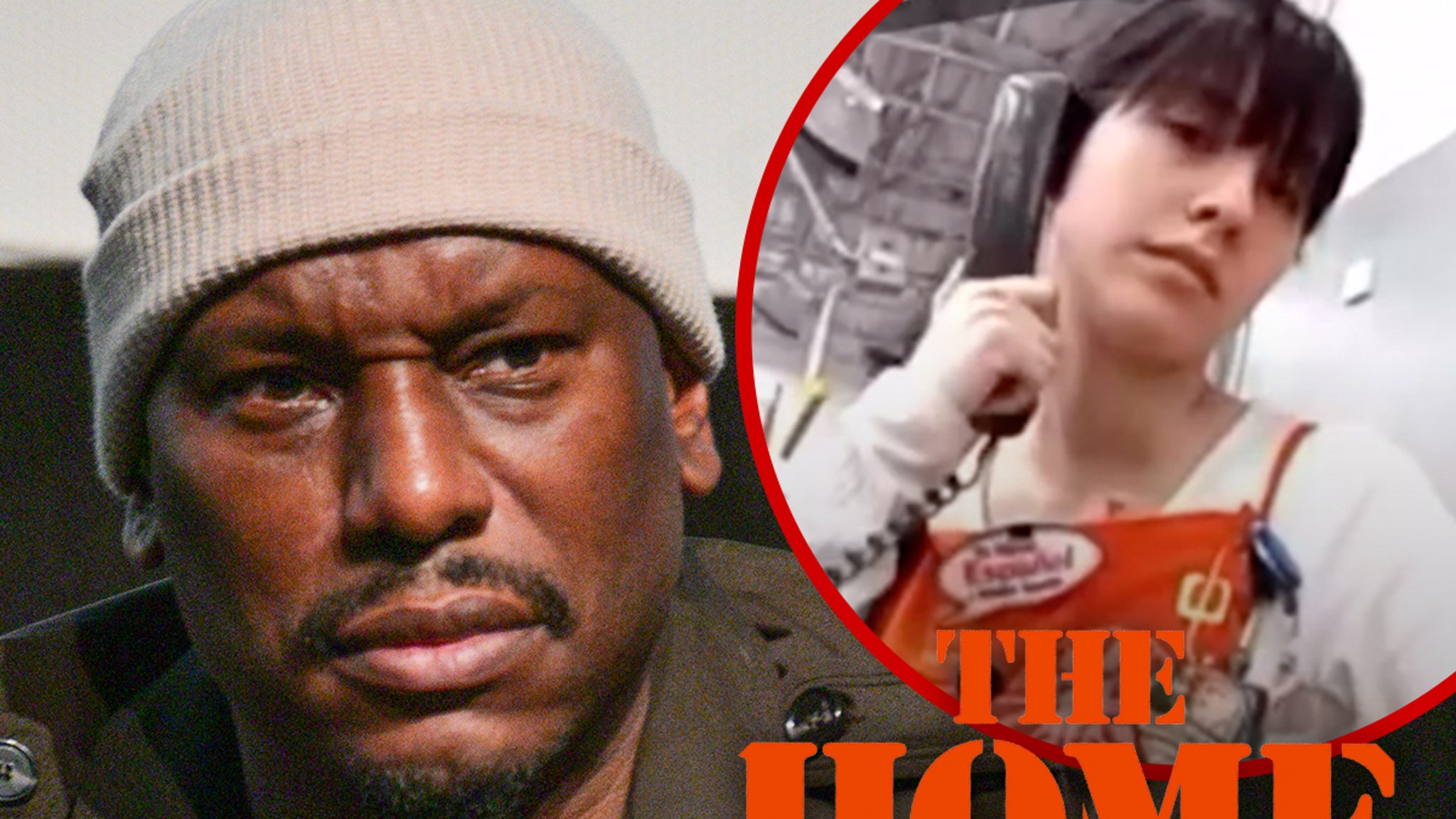 Home Depot says Tyrese Gibson is lying about racism in his $1 million lawsuit against them … and they say there's video evidence backing them up.
Home Depot just responded to Tyrese's lawsuit … pushing back against his claims of racial discrimination on the part of their cashiers.
According to new legal docs, obtained by TMZ, Home Depot claims Tyrese came into their store and brought a bunch of items to the cash register, where the cashier scanned everything. HD says Tyrese then went back for more shopping, leaving the register for 25 minutes and forcing the cashier to clear out his transaction.
It's a different story from Tyrese's original complaint, where he claims a computer glitch caused the delay. He also said that because of the alleged delay, people started recognizing him and, feeling uncomfortable, he went to the parking lot instead of staying around to oversee the transaction
Tyrese claimed he told the cashier his two helpers would finish the purchase with his credit card and said she understood his instructions before he left the store … and said he was told he could go wait outside and she would finish the transaction.
Home Depot claims their surveillance shows Tyrese did NOT speak face-to-face with any of their cashiers.
Remember … Tyrese also claimed he got on FaceTime with a cashier from outside the store and authorized her to complete the transaction his partners were trying to make, but he claimed she wouldn't let them pay for the items with his card until he came back into the store to show his ID.
But, according to Home Depot, the cashier simply asked Tyrese for ID and said FaceTime wasn't good enough and that he had to physically come back into the store to show ID.
HD says surveillance footage shows Tyrese coming back into the store and getting into a heated discussion, which ends with him showing his ID and the cashier completing his transaction.
Tyrese told us it was hard to sue Home Depot because he's a longtime customer and the store is like his Disneyland … but Home Depot says they don't know how long he's shopped there and aren't sure how much he's spent over the years — Tyrese claims it's close to $10 million over 2 decades.
We reached out to Tyrese's legal team … so far no word back.
Taylor Swift Gives Ice Spice Top Props: 'Impresses the Hell Out of Me'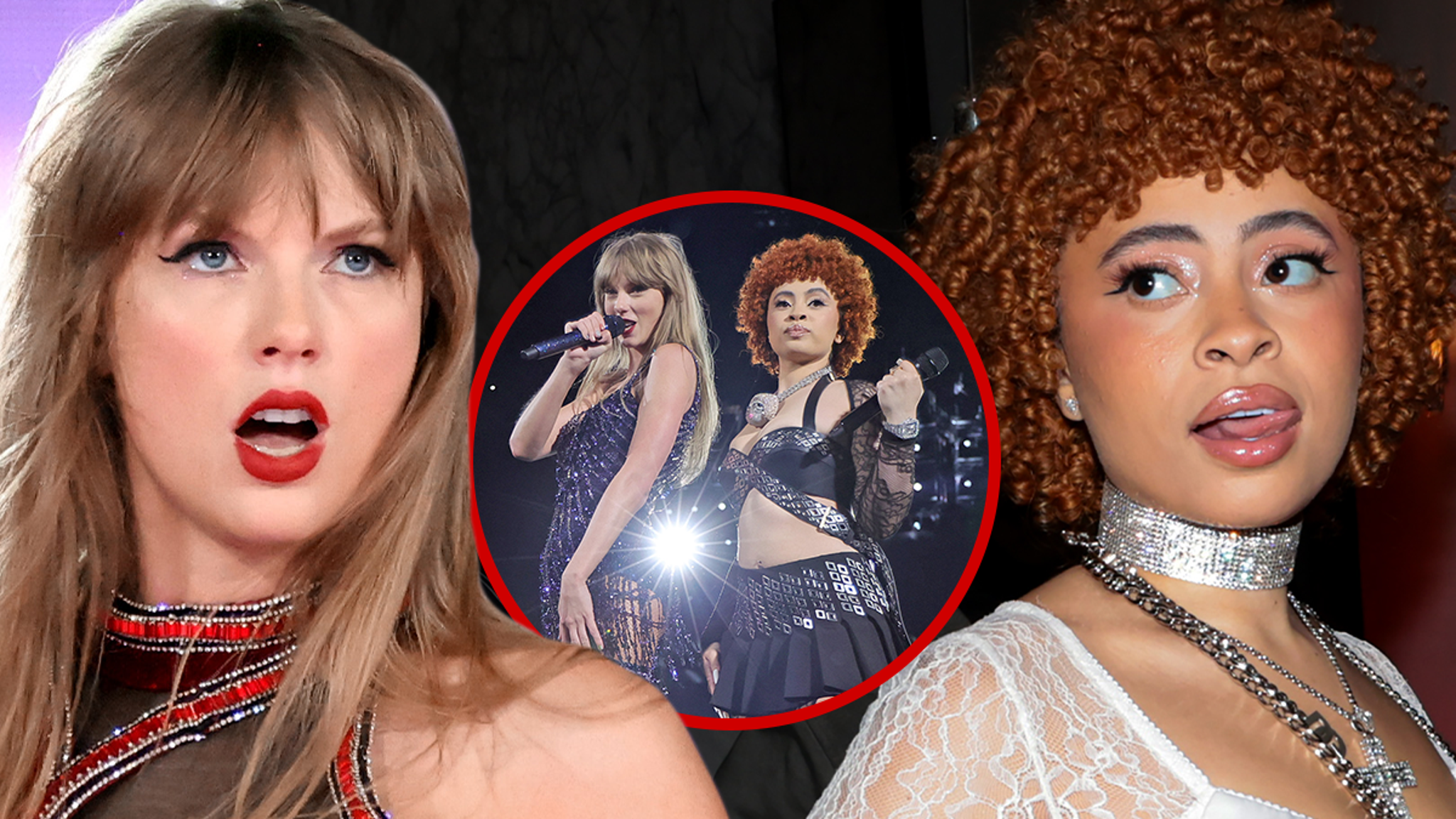 Taylor Swift and Ice Spice became fast friends ahead of their "Karma" collab … and it turns out TS is a big admirer of the "Munch" rapper's budding career!!!
Ice graced the cover for the latest issue of Variety, which dropped Thursday, and it includes some commentary from Taylor, who gushed about the breakout star … "I relate to Ice in many ways. She's extremely professional without being cold."
Waiting for your permission to load the Instagram Media.
TS continued, "She knows what is and isn't 'her' and sets those boundaries with grace. She studies the industry and other artists' careers but is very clear about charting her own definitive, original path. It's her ability to carefully find that balance that impresses the hell out of me."
A cosign from Taylor can be as beneficial as winning an award, and Ice has been racking up plenty of accolades this year — most notably getting 3 of her songs into the top 5 of Billboard's Hot 100, one of them being her Swift duet. Taylor's fans in NJ got a live taste of "Karma" during the Eras Tour.
Ice previously stated she was floored by Taylor casually waiting for her at the studio when they recorded "Karma" … but Taylor says Ice was on her j-o-b as well, arriving at the studio with her verse ready to go, and sending her vocals beforehand to ensure they were on the same page!!!
Ice says she officially feels like "that girl," being able to text Taylor and Nicki Minaj on the whim. Hell, maybe she got the tea on Travis Kelce before the rest of us!!!