BTS Fans Can Live in Same House Band Used to Call Home, Thanks to Airbnb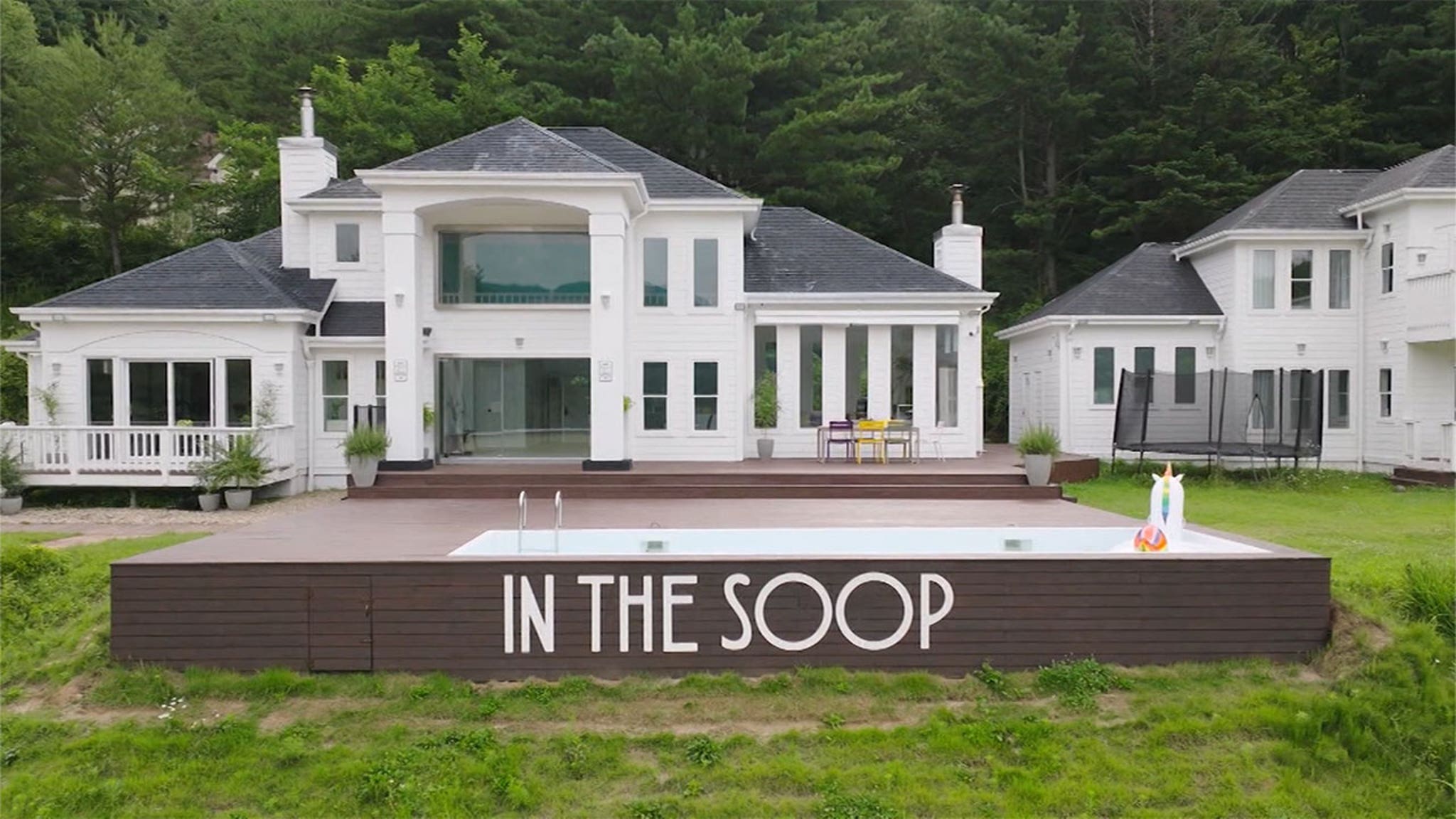 BTS fans finally have their chance to live just like their favorite boy band … the house the K-Pop superstars once called home is now available for a once-in-a-lifetime overnight stay.
Airbnb is giving two lucky fans the chance to rest their heads in the same house the group lived in while filming season 2 of "BTS In The Soop" in PyeongChang, South Korea.
The homes got plenty of features to make sure none of BTS' seven members ever got bored, and guests will be able to enjoy them as well … including an outdoor pool with a unicorn-shaped float, a basketball court, a karaoke machine, and sound system and all of BTS hit tracks and albums.
Guests won't go hungry either … with catered dishes that have been BTS approved — including charcoal grilled Korean beef, which the boy band dubbed, "the best taste in the universe."
Airbnb will offer the one-night stay in a raffle next month with entries at $7 a pop — in honor of the 7 members of the band.
Entries open up for booking on August 1st.
Taylor Swift Gives Ice Spice Top Props: 'Impresses the Hell Out of Me'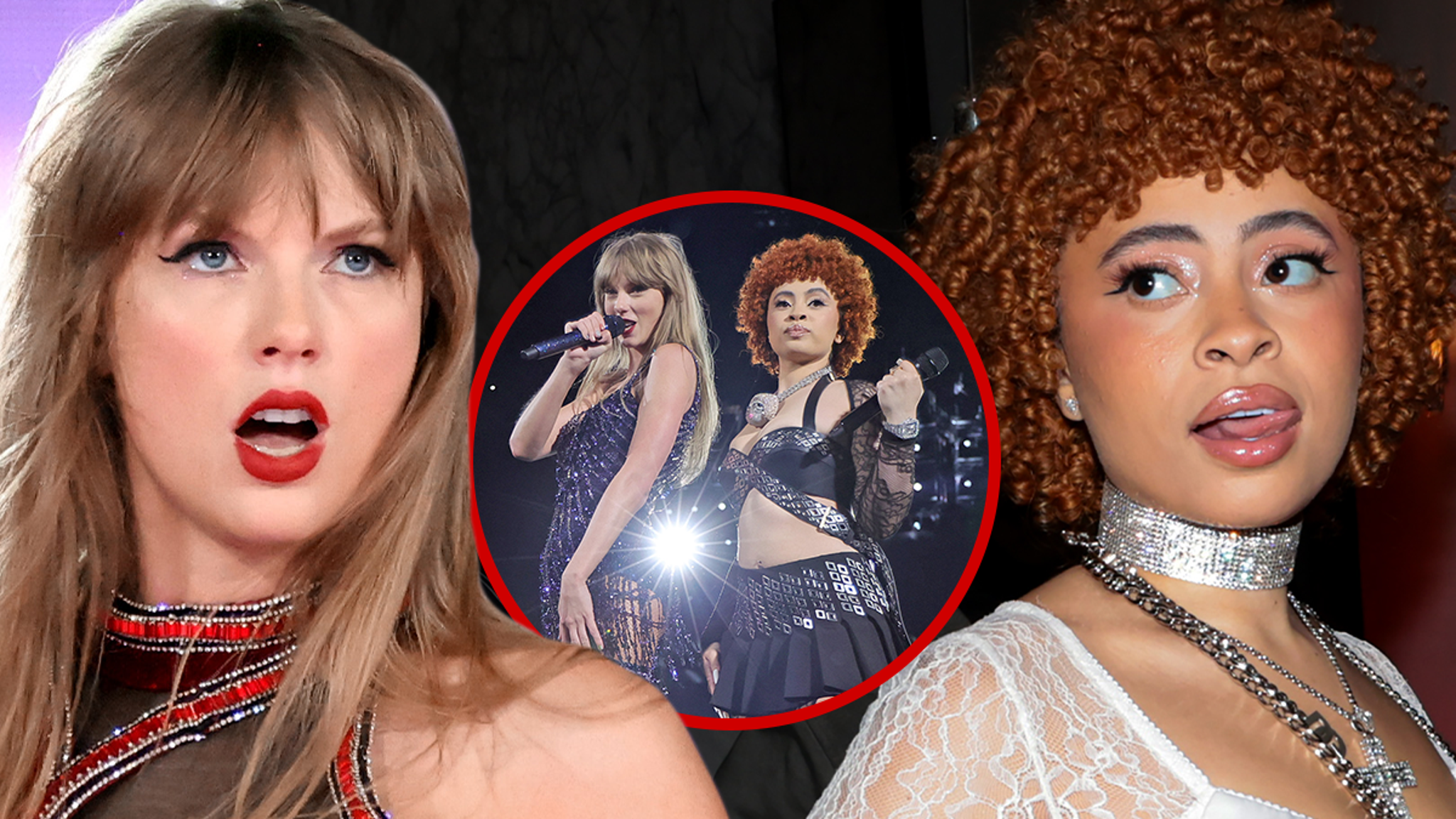 Taylor Swift and Ice Spice became fast friends ahead of their "Karma" collab … and it turns out TS is a big admirer of the "Munch" rapper's budding career!!!
Ice graced the cover for the latest issue of Variety, which dropped Thursday, and it includes some commentary from Taylor, who gushed about the breakout star … "I relate to Ice in many ways. She's extremely professional without being cold."
Waiting for your permission to load the Instagram Media.
TS continued, "She knows what is and isn't 'her' and sets those boundaries with grace. She studies the industry and other artists' careers but is very clear about charting her own definitive, original path. It's her ability to carefully find that balance that impresses the hell out of me."
A cosign from Taylor can be as beneficial as winning an award, and Ice has been racking up plenty of accolades this year — most notably getting 3 of her songs into the top 5 of Billboard's Hot 100, one of them being her Swift duet. Taylor's fans in NJ got a live taste of "Karma" during the Eras Tour.
Ice previously stated she was floored by Taylor casually waiting for her at the studio when they recorded "Karma" … but Taylor says Ice was on her j-o-b as well, arriving at the studio with her verse ready to go, and sending her vocals beforehand to ensure they were on the same page!!!
Ice says she officially feels like "that girl," being able to text Taylor and Nicki Minaj on the whim. Hell, maybe she got the tea on Travis Kelce before the rest of us!!!
Infowars' Alex Jones Choked Unconscious By Jiu-Jitsu Champ, Snores On Mic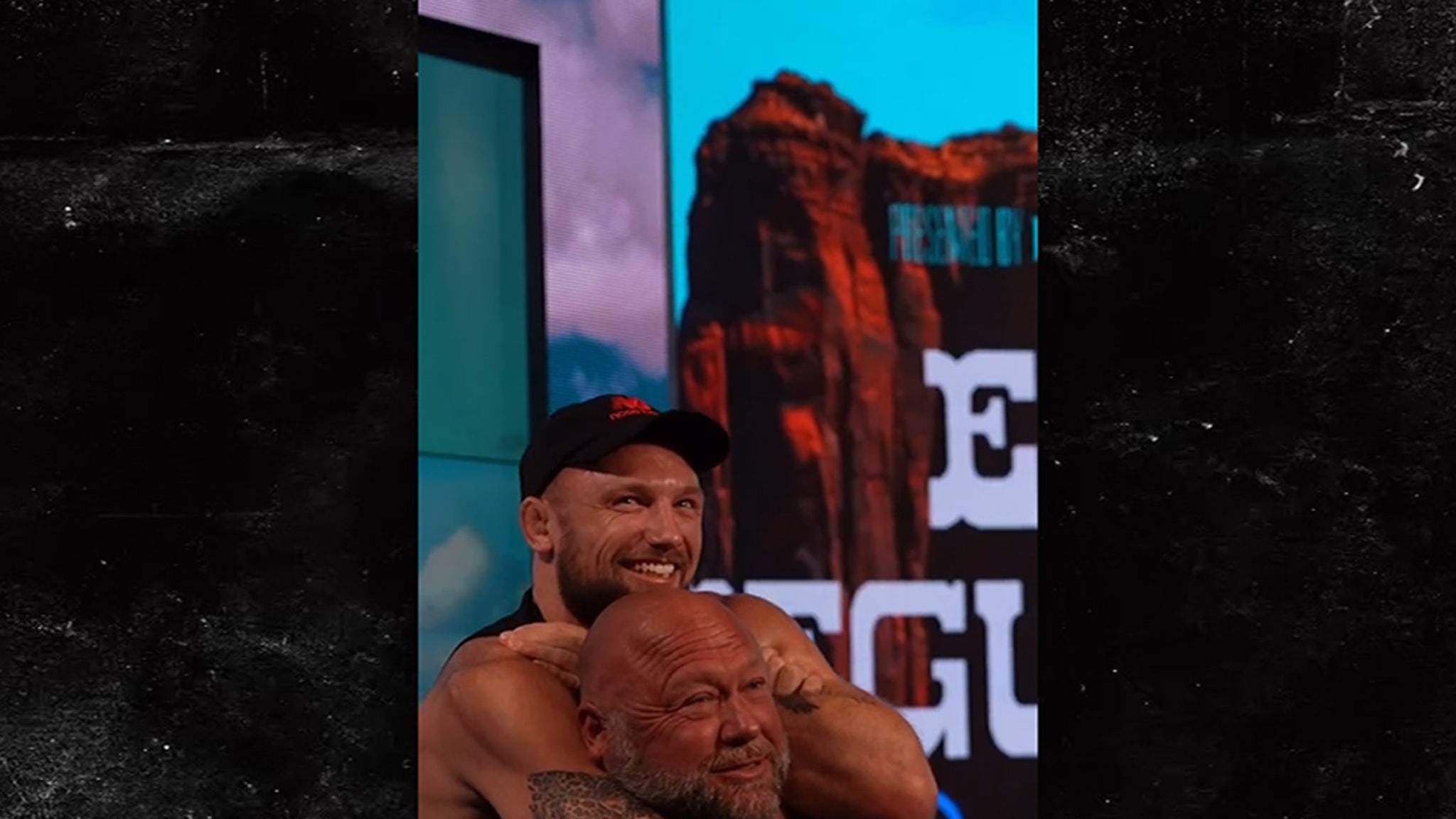 Strange time for a nap … Alex Jones literally went to sleep while appearing as a guest on Craig Jones' (no relation!) show on Thursday after the Brazilian Jiu-Jitsu champ sent the controversial host to La La Land with a super tight rear-naked choke! 😴
49-year-old Jones' was appearing on Craig's "El Segundo Podcast" when the IBJJF world champ got to live out the real-life fantasy of many of Alex's opponents, literally putting the Infowars host to sleep square in his chair on set.
It's unclear what led up to the submission (Alex was clearly down with it) … and given Craig's one of the best in the world when it comes to strangling people (he coaches Alex Volkanovski and Israel Adesanya), it didn't take him long.
Craig posted video of the incident … and had some fun with the caption, writing, "The CIA sent me but I couldn't do my dad like that"
Again, no father-son relation here.
The clip starts with the choke already in deep. After about 8 seconds of pressure, Jones' eyes rolled back, and he was out cold.
Almost 10 seconds later, Alex finally wakes up … but clearly had no idea what the hell just happened — common among people who have been choked out.
"What? What'd I just do?" Alex asked, looking around.
Presumably, Craig will drop more videos with Alex when the pod episode debuts.
Of course, if you're a fight fan, you've undoubtedly seen a ton of them done during MMA fights. The choke, which restricts blood to the carotid artery, is one of the very first moves taught in Jiu-Jitsu.
Video Shows Start of Iraqi Wedding Fire, Killing Over 100 People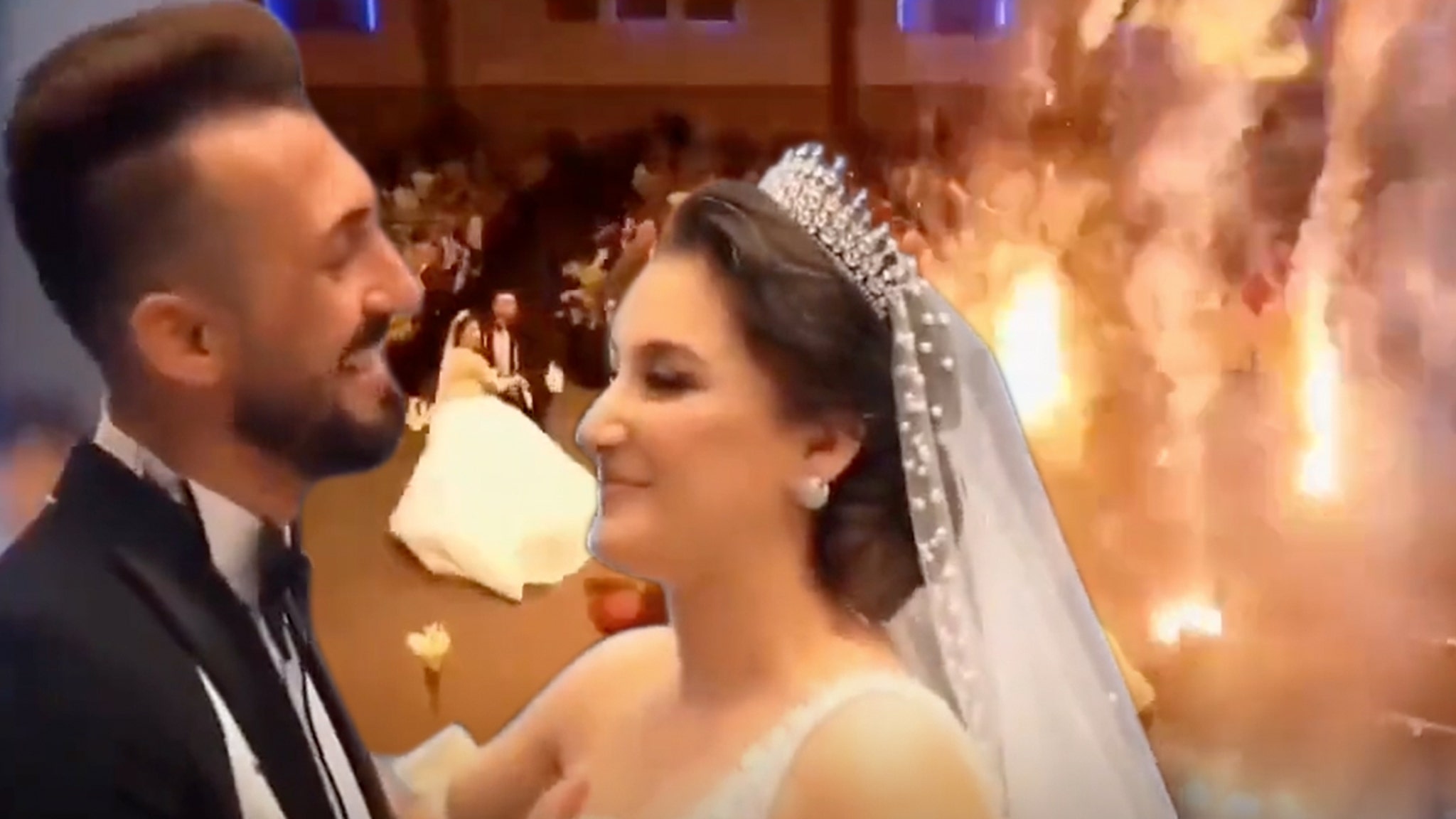 New video from inside the horrific fire at a wedding in Iraq shows how quickly the flames spread in only seconds before over 100 people were killed.
The clips show the happy couple dancing inside the Al Haithem wedding hall near the village of Qaraqosh also known as Al-Hamdaniya Tuesday night. A series of sparklers goes off around them, starting the blaze and sending guests into a panic.
Flowers hanging from a massive truss above the couple seem to act as fuel to the flames, going up almost immediately as embers fall to the ground.
After most had evacuated the main room, huge beams — completely on fire — crashed to the ground. Footage after the fatal incident shows the intense destruction caused to the building.
The bride and groom reportedly made it out alive, but Reuters says 113 people have been confirmed dead, and another 150 suffered injuries. Iraq's Interior Ministry has allegedly issued arrest warrants for the owners of the wedding hall, with 1 already in cuffs as of Thursday.
Survivors from the wedding fire claim the place wasn't equipped for a disaster like this … and one woman told the outlet, "This was not a wedding. This was hell," while crying and hitting herself after losing her 27-year-old daughter and 3 grandkids in the fire — one of whom was just 8 months old.
Grieving family members held a massive gathering outside a morgue in the nearby city of Mosul, crying out in pain.