Bo Jackson Reveals He Helped Pay For Uvalde Victims' Funerals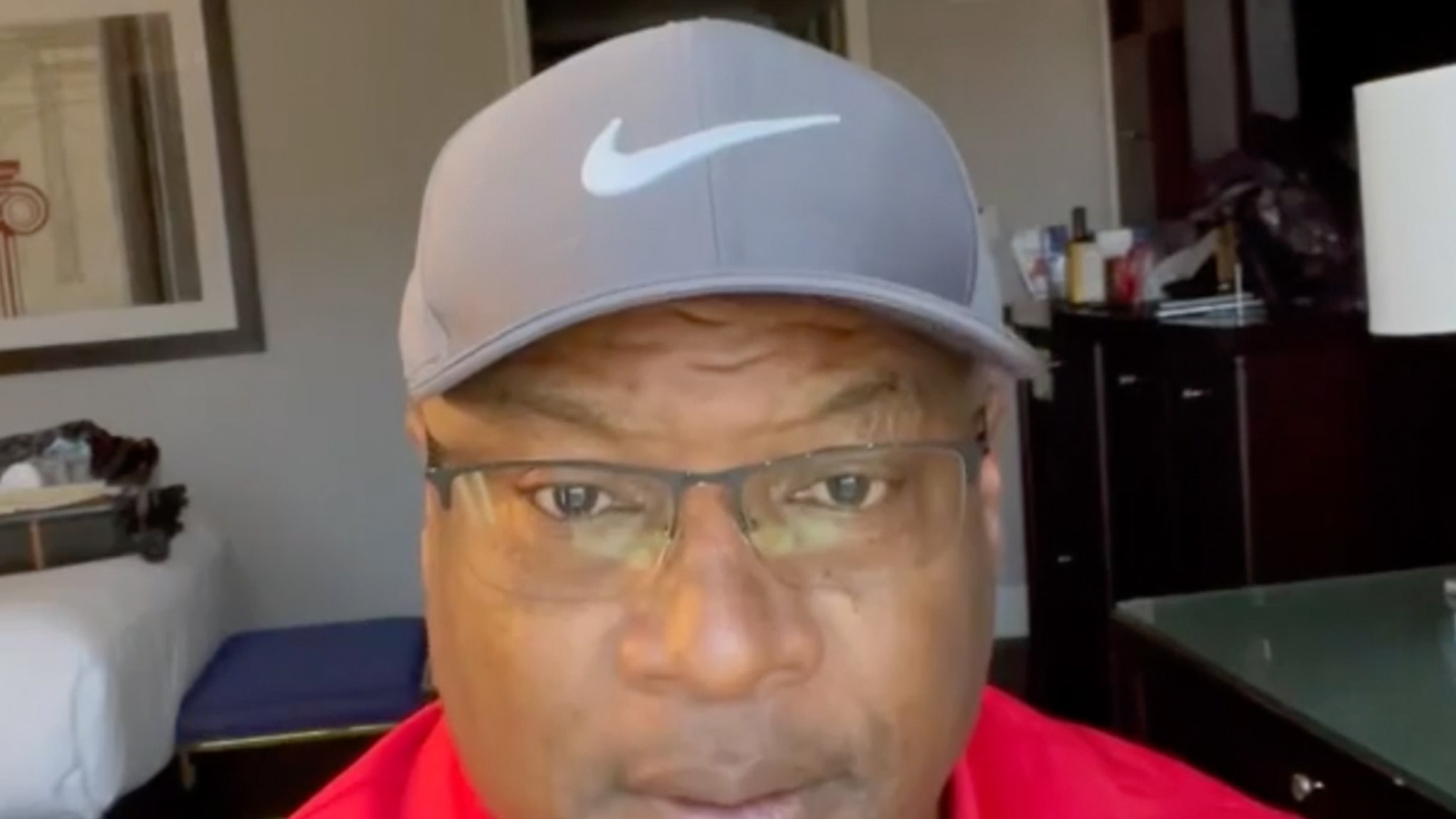 Bo Jackson's heart is clearly as big as his muscles … the two-sport legend just revealed he donated to Uvalde shortly after May's horrific shooting, helping pay for the victims' funerals.
The former NFL and MLB player told The Associated Press on Wednesday he felt the need to lend a helping hand after having been to the city multiple times throughout his years of traveling through west Texas.
"It's just not right for parents to bury their kids. It's just not right," said Jackson, whose donation had previously been made anonymously.
"I know every family there probably works their butts off just to do what they do. … The last thing they needed was to shell out thousands of dollars for something that never should have happened."
Jackson told the AP he and a close friend quietly flew to Uvalde three days after a gunman killed 19 students and two teachers at Robb Elementary … and gave a $170,000 check to Gov. Greg Abbott, and offered then to pay for the funeral expenses.
"In a truly selfless act," Abbott said. "Bo covered all funeral expenses for the victims' families so they would have one less thing to worry about as they grieved."
Added Jackson, "Uvalde is a town that sticks in your mind. Just the name."
"I don't know a soul there. It just touched me."
St. Louis Rapper Woozy the Goat Accused of Murdering Grandparents, Now In Psych Ward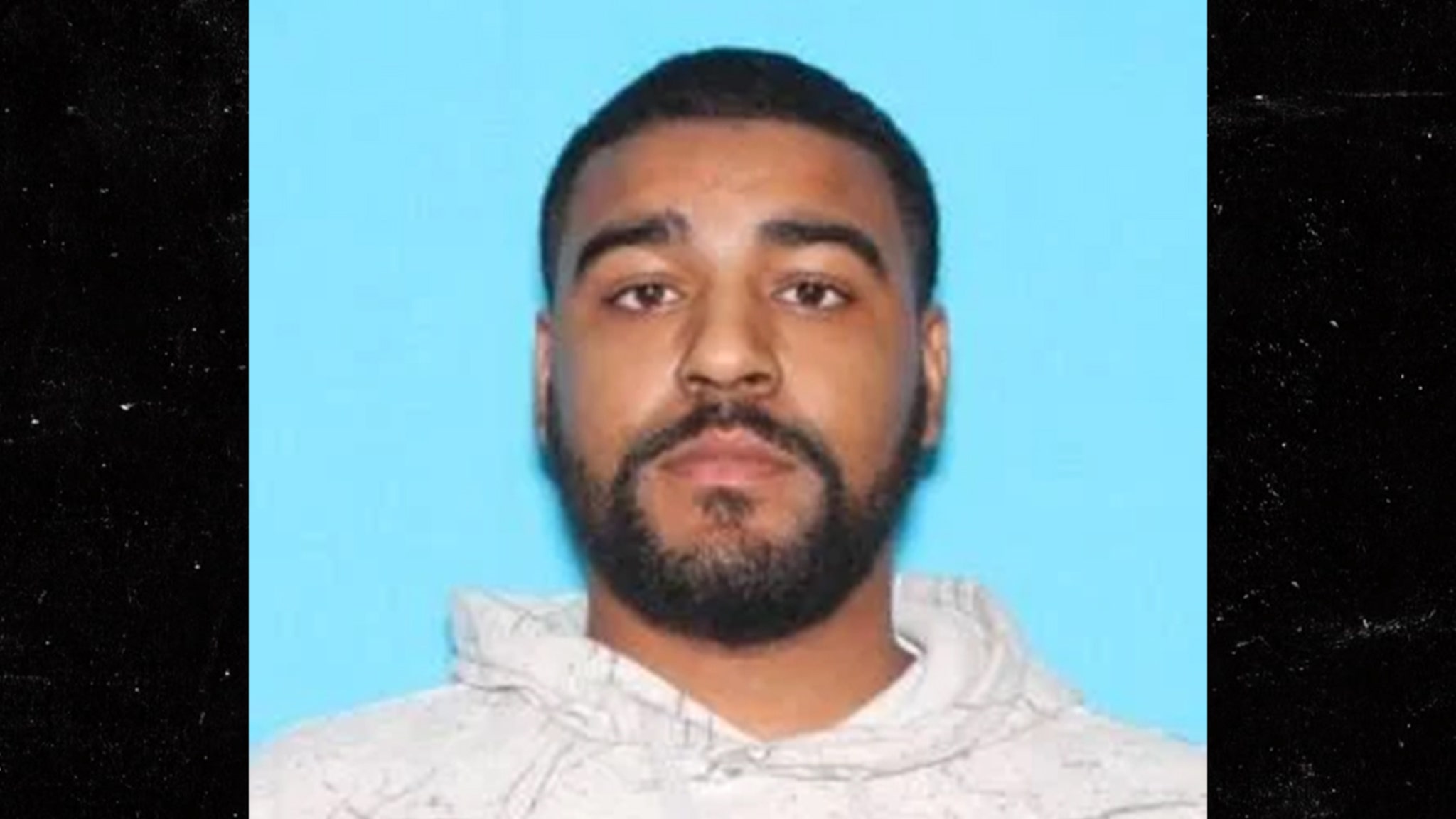 UPDATE
1:55 PM PT — Wood tells TMZ it appears Davionne had some sort of mental breakdown and shot his grandparents, though they're still working to determine if there was an additional motive. He says someone at the psych ward alerted detectives to his whereabouts.
A sickening story out of St. Louis as a local man — who goes by the rap name Woozy The Goat — has been accused of killing his own grandparents.
Lincoln Co. Prosecuting Attorney Mike Wood tells us Davionne McRoberts walked into a psych ward covered in blood earlier this week … he's been tied to the murders of his grandparents Donald and Kathy McRoberts, who were found dead in their home.
Wood told the St. Louis Post-Dispatch McRoberts is currently being held in the mental hospital under police watch.
There aren't many details yet on the specifics of the murders, but local law enforcement was reportedly looking for Davionne Tuesday night before he essentially surrendered himself to the psych ward.
Davionne's rap persona Woozy The Goat has a very small social media following and appears to have dropped some songs on SoundCloud. He posted some very disturbing messages on Facebook in the time leading up to his grandparents' deaths … declaring he was God.
In one of the messages, he wrote, "WHO WANNA DIE TODAY? Y'all don't believe me? Come show me I'm not god."
Another reads, "Hey I really am god truly everyone I'm trying to help you all but I came to terms y'all got too comfy in hell I'm not trying to take peoples money when I say donate to $WoozyTheGoat I'm trying to show y'all new life …"
'Vanderpump Rules' Stars Arrive at Reunion Show Taping Amid Scandoval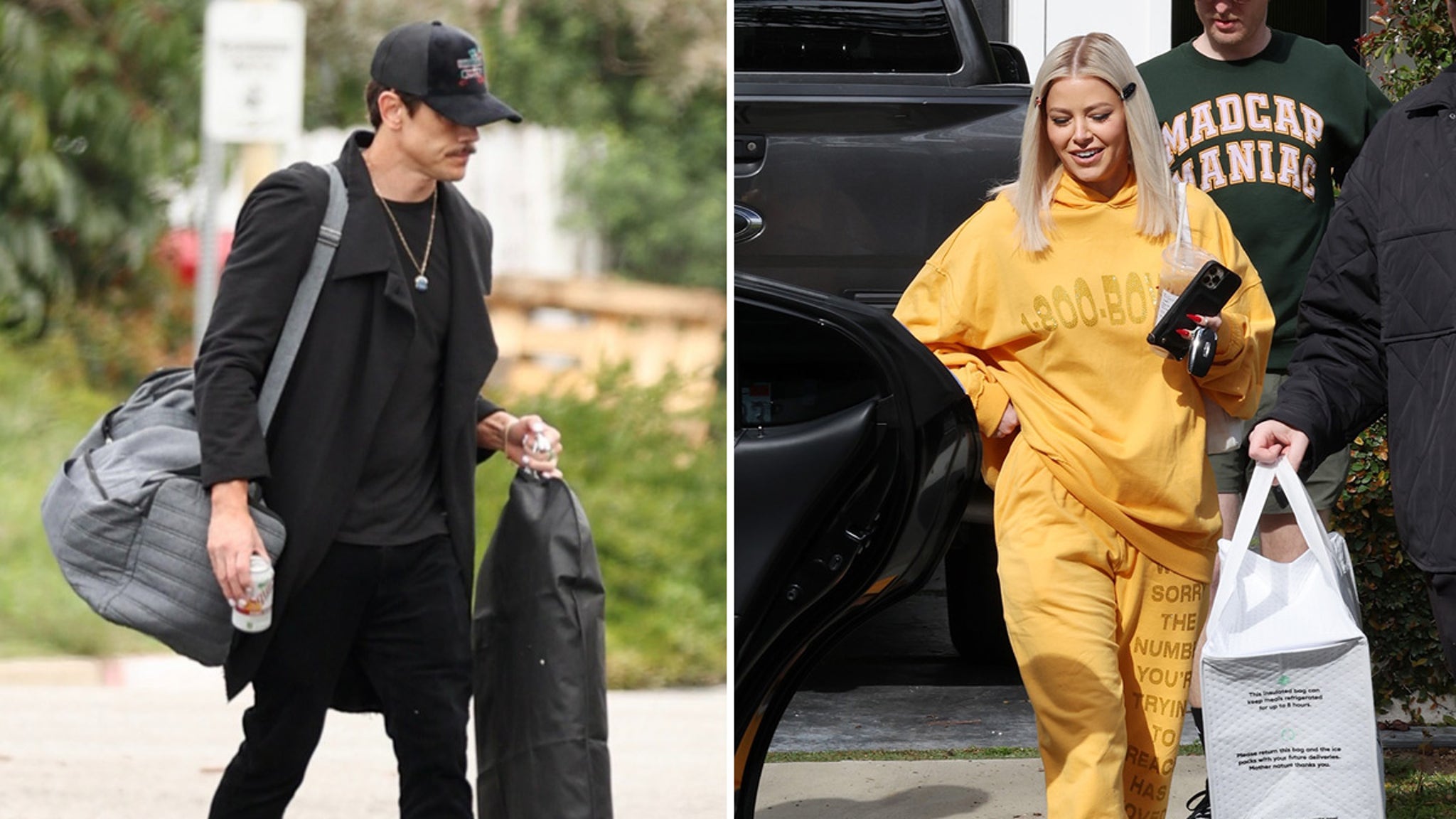 UPDATE
12:45 PM PT — A source close to production tells us Raquel Leviss is expected to be on set to film her parts of the reunion later in the afternoon.
The drama is unfolding on the set of the "Vanderpump Rules" reunion show … the cast members arrived around 9:45 AM ahead of the highly-anticipated taping.
Tom Sandoval showed up to the San Fernando Valley set looking like he's going to a funeral — dressed in all black — which may be fitting, because he's likely to be buried for cheating on Ariana Madix with fellow cast member Raquel Leviss.
Ariana, fresh off her recent brand partnership with a sex toy company, is glowing … she's rocking a yellow hoodie and matching sweats, and she just got her nails and hair done.
She definitely is sending Tom a signal … her head-to-toe ensemble by Boys Lie includes graphics that read, "WE'RE SORRY THE NUMBER YOU ARE TRYING TO REACH HAS MOVED ON."
Lala Kent pulled up with a huge designer bag … and we've also seen arrivals from Katie Maloney, Scheana Shay and Tom Schwartz.
Of course, it wouldn't be a "Vanderpump Rules" reunion taping without the big dogs … Lisa Vanderpump's in the house, and she was met with a huge embrace from reunion moderator Andy Cohen.
No sign of Raquel yet … remember, her restraining order against Scheana is complicating the reunion … but she is in L.A., because we got her yesterday at LAX and a nail salon, and she was pretty chatty.
As we first told you, Raquel and Scheana have to be kept apart when they're both on set. When one of the women is filming with the rest of the cast, the other has to be sequestered in a hair and makeup trailer.
The seating chart is out too, and there are two versions. When Raquel is filming, she's sitting between the Toms and is five seats away from Ariana. When Scheana is on the set and Raquel's in her trailer, Scheana is seated at the end after Tom Schwartz.
It's going to be a long day for the cast … we're told filming is underway and expected to drag well into Thursday evening.
Lil Nas X Slammed For 'Gays' in Africa Tweet Following Anti-LGBTQ Ugandan Law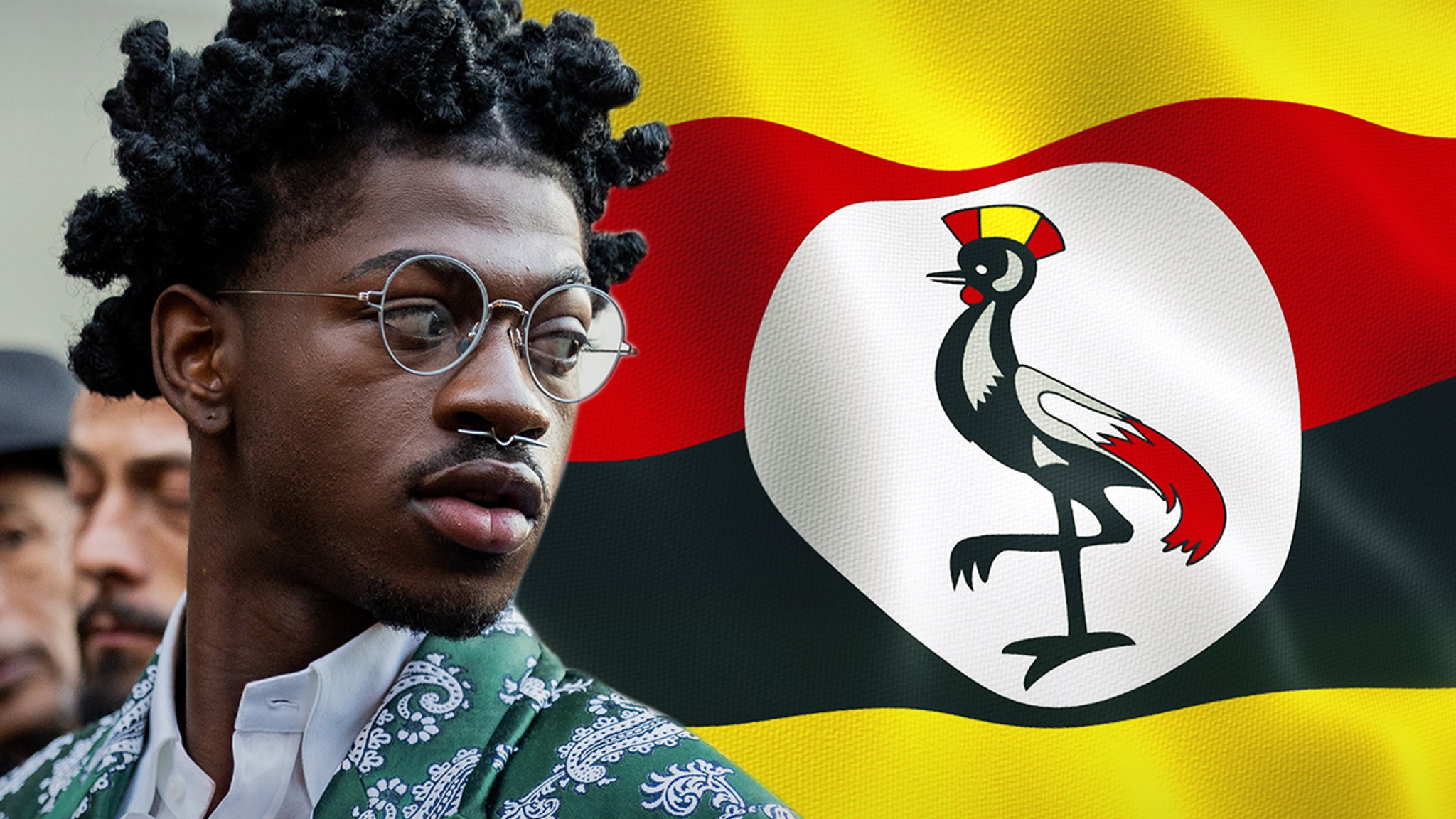 Lil Nas X's presence on social media has got him in some hot water once again … with people saying his tweet about 'gays' in Africa is incredibly insensitive on the heels of serious anti-gay legislation in Uganda.
The "Old Town Road" rapper was met with a ton of backlash Wednesday after he tweeted "where do the gays be in africa i wanna come there". The tweet came on the heels Uganda parliament passing one of the most sweeping anti-gay legislations in the world.
The law punishes people with up to 10 years behind bars for simply identifying as gay, lesbian, bisexual, queer or anything other than male or female.
More shockingly, citizens can be sentenced to life behind bars for committing gay sex acts and be sentenced to death for "aggravated homosexuality" — a broad term to include sex acts committed by force as well as incest.
After LNX's tweet, folks quickly hopped on social media to express their disdain, for what they see as an extremely dangerous message. One user wrote, "This is so insensitive especially after Uganda just announced the harsh punishment of even identifying as being LGBTQ" … and many others backed these same sentiments.
As you know, this isn't the first time he's been in the hot seat for his social media postings, recently issuing an apology for making a trans joke online.
He has not yet commented on the fallout.