Angelina Jolie Does The Electric Slide At Daughter Zahara's College Event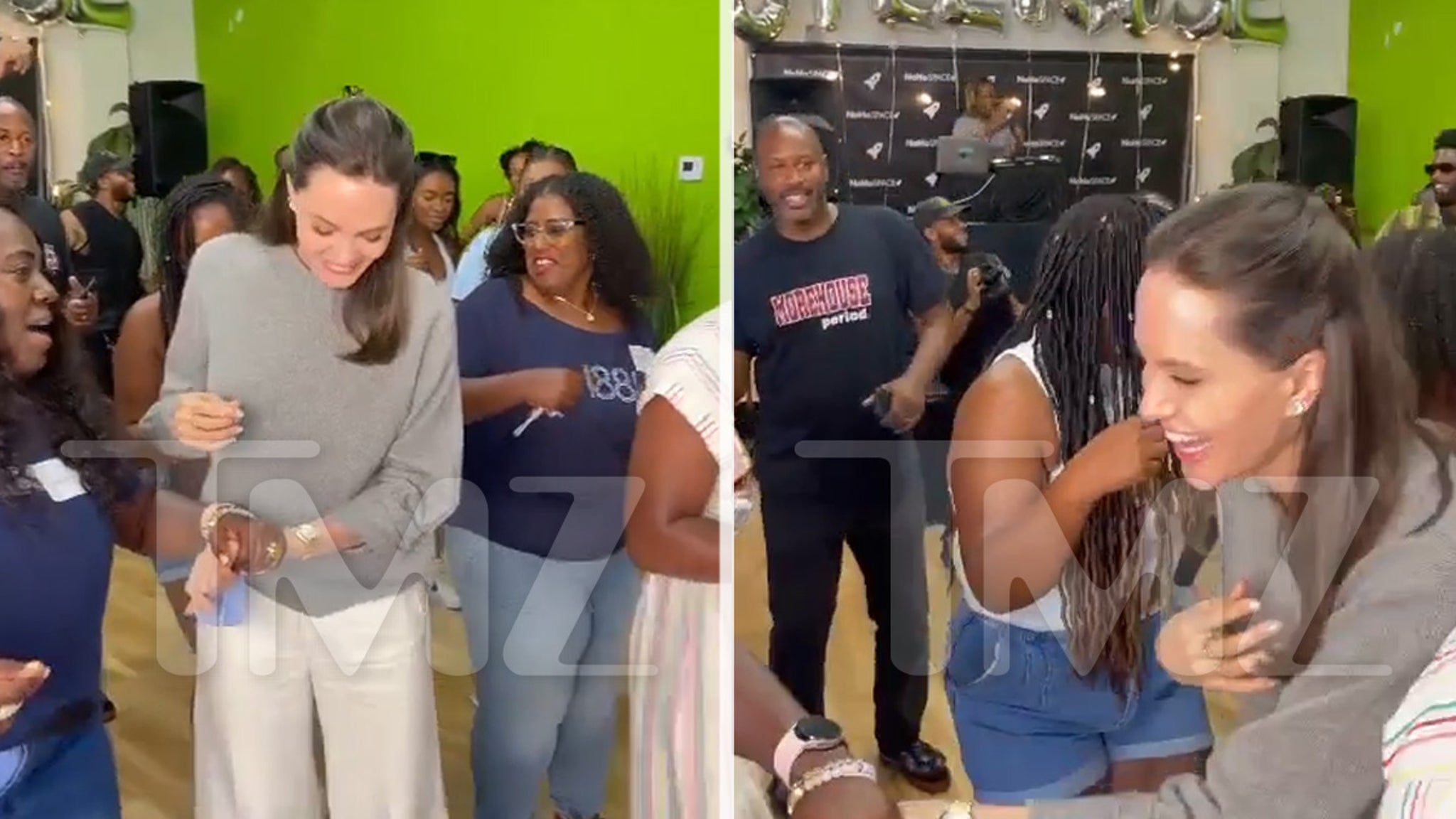 Angelina Jolie isn't afraid to cut a rug, not even in front of her daughter, Zahara, who she joined at a freshman event for Spelman college … dancing to the electric slide!!!
Angelina hit the dance floor Saturday night while attending the annual freshman send-off … all smiles while she busted a move with her kiddo and others at the event. Jolie dances to the popular song for a bit, before rooting for others from the sideline.
The event welcomes new students in the area who will attend historically Black colleges Spelman and Morehouse … introing new students to faculty and alumni as well.
Clearly, mama Jolie couldn't be happier about Zahara's choice for the next 4 years.
Waiting for your permission to load the Instagram Media.
If her dance moves and huge smile weren't convincing enough… Angelina also took to Instagram, writing, "Zahara with her Spelman sisters! Congratulations to all new students starting this year. A very special place and an honor to have a family member as a new Spelman girl".
Aaron Hernandez's Brother Had Bipolar Episode Days Before ESPN Arrest, Cops Say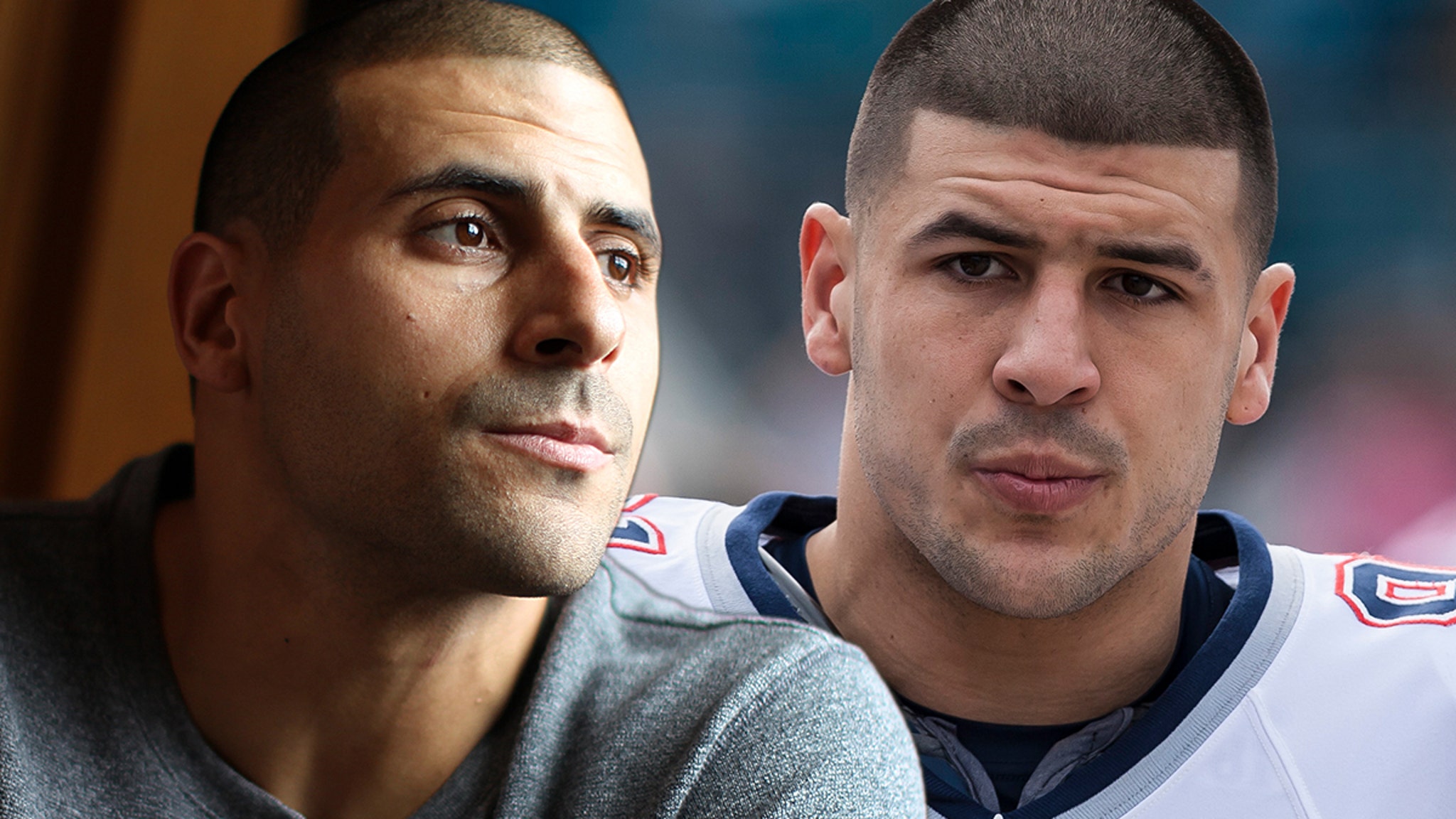 Cops say Aaron Hernandez's brother, Dennis "D.J." Hernandez, experienced a bipolar episode less than three weeks before his ESPN arrest … one that resulted in a wild police chase through Connecticut roadways.
It all allegedly went down on March 8 — just 15 days before he was accused of hurling a brick at ESPN's headquarters in Bristol — when cops say they attempted to stop D.J. in his silver Hyundai as he was driving through Cheshire.
According to the Cheshire Police Department, D.J. was driving erratically and at high rates of speed — at one point traveling through grass fields in front of the Cheshire Correctional Institution.
But, police say when they attempted to pull him over … D.J. blew through a red light and lost officers.
According to police documents, obtained by TMZ Sports, cops made contact with D.J.'s mother — Terri Hernandez — a short time later … and they say she told them the 36-year-old former UConn football player had "been acting very strange and she believed he needed to be mentally evaluated at a hospital."
Eventually, police documents show, the Bristol Police Dept. was able to take D.J. into custody "after a brief foot chase." Cops said in the docs D.J. was having a bipolar episode … and told them he had been driving all over Connecticut trying to get arrested because "he no longer wanted to stay at his mom's house."
Cops say he was committed to the Bristol Hospital on a Police Emergency Examination Request.
Aaron Hernandez's Brother Arrested For Allegedly Throwing Brick At ESPN Headquarters

D.J. — who changed his name to Jonathan after Aaron's murder conviction — was ultimately hit with five criminal charges over the incident, including reckless driving and engaging police in pursuit. He's due in court for a hearing on the matter in mid-April.
As we reported, on March 23, just over two weeks following the March 8 incident, D.J. was arrested again after he allegedly threw a white bag that contained a brick and a handwritten note at ESPN's campus.
He's facing a charge of breach of peace in that case — with a court date slated for early April.
Cocaine Bear Officiates Kentucky Wedding, Photos From The Big Day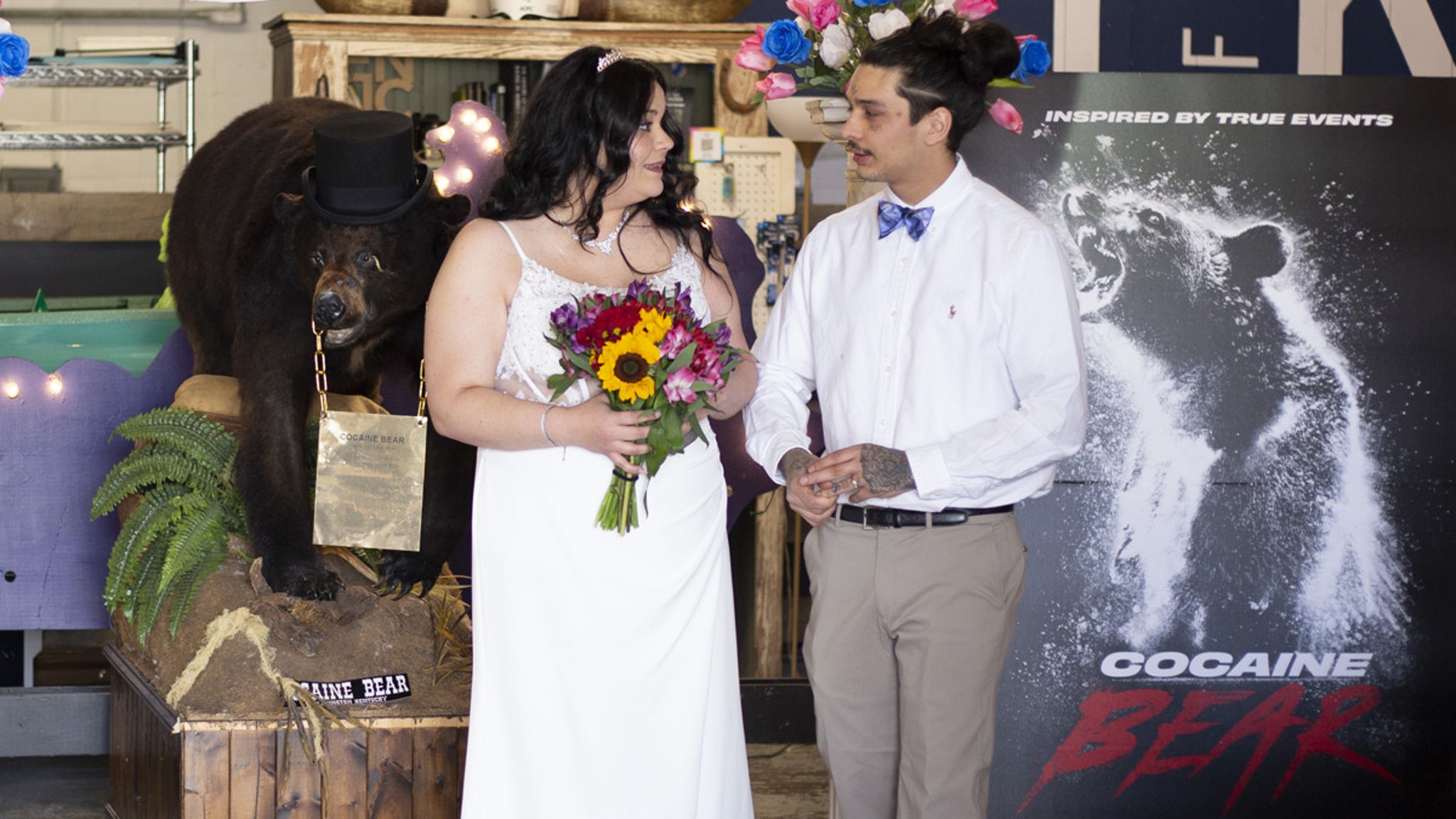 2 lovers have officially become 1 with the help of a famous drug-sniffing black bear — and we've got the wedding day photos so you can bear witness to the special occasion.
TMZ broke the story, Kentucky natives Alexandra and Armando were set to say "I Do" Monday at the KY for KY Fun Mall in Lexington … and these pics from inside the venue show Cocaine Bear makin' quite the impression as the ceremony kicks off.
C.B. even dressed up for the monumental occasion — swapping out his raccoon-skin headwear for a top hat … classy move, Pablo Escobear!
As we reported, the owner of the museum where the stuffed bear resides was all for the unorthodox ceremony — telling Roadside America, "As long as you feel that the person marrying you — like Cocaine Bear — has the authority, then that marriage can be binding here in Kentucky."
BTW — looks like the flick of the same name was gettin' some promotion on the big day … as you know, the 2023 movie is loosely based on that exact bear that died in 1985 after ingesting a BUNCH of cocaine dropped from a plane piloted by convicted drug smuggler Andrew Thornton.
Unclear if those in attendance got any nose powder as a gift, but we know someone in the crowd who would be all over the stuff… congrats, Alexandra and Armando!
Sen. Rand Paul Staffer Stabbed, Suffers Life-Threatening Injuries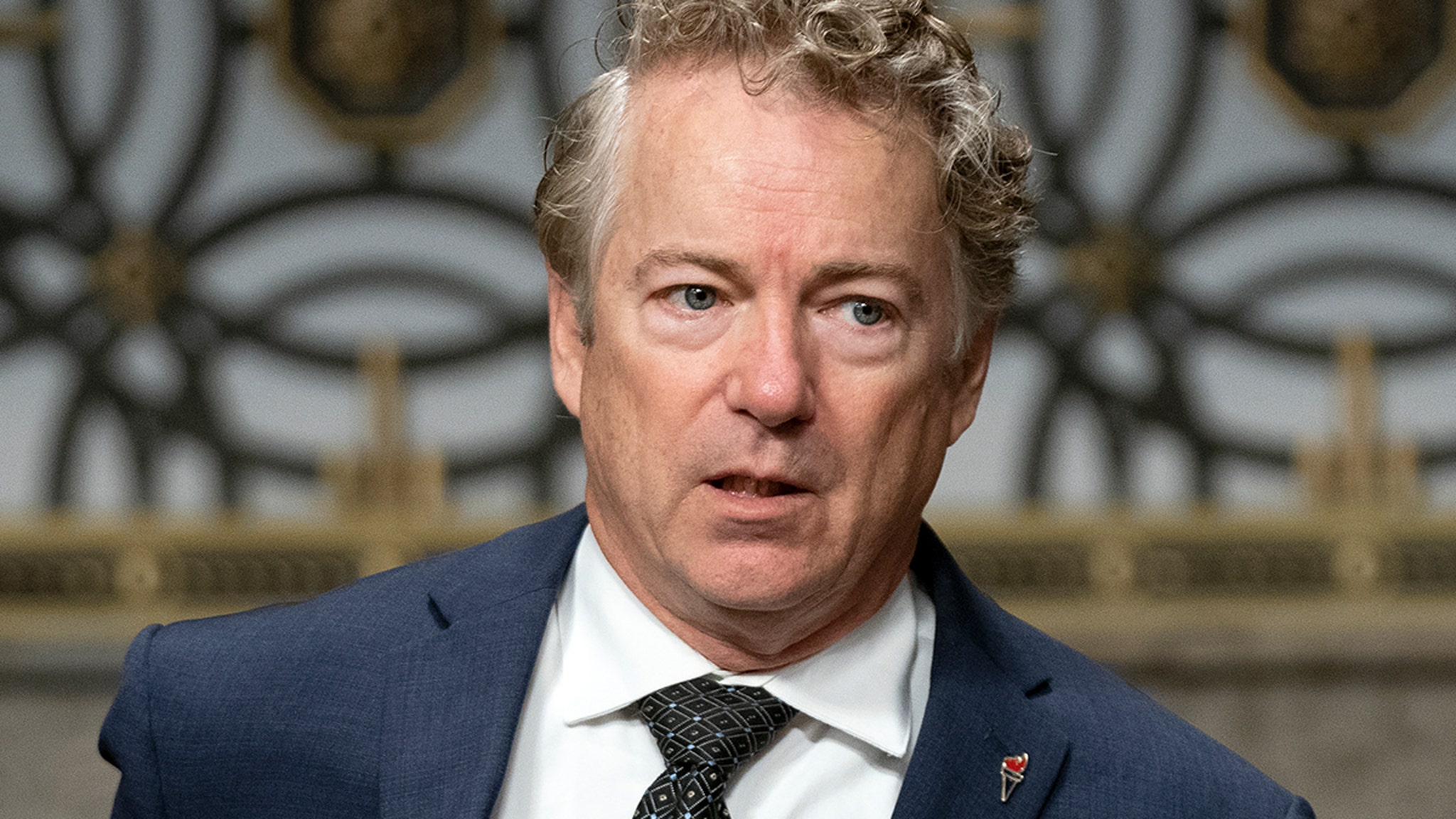 Sen. Rand Paul says a member of his staff was stabbed in broad daylight in Washington D.C. … resulting in what police are calling "life-threatening" injuries.
Kentucky's U.S. Senator announced Monday the unnamed staffer was "brutally attacked" over the weekend and he and his wife are praying they make a speedy and complete recovery.
The Washington D.C.'s Metropolitan Police Department says officers responded to a report of a stabbing just before 5:30 PM Saturday night less than 1.5 miles from the U.S. Capitol and found a person suffering from stab wounds.
Police say the victim, who Rand says works for him, was taken to the hospital in life-threatening condition.
MPD also says officers arrested a 42-year-old man named Glynn Neal in connection with the alleged attack, charging him with assault with intent to kill.
No word yet on motive, but Sen. Paul says he's "relieved to hear the suspect has been arrested."