Ana de Armas' Accent Picked Apart in New Marilyn Monroe 'Blonde' Trailer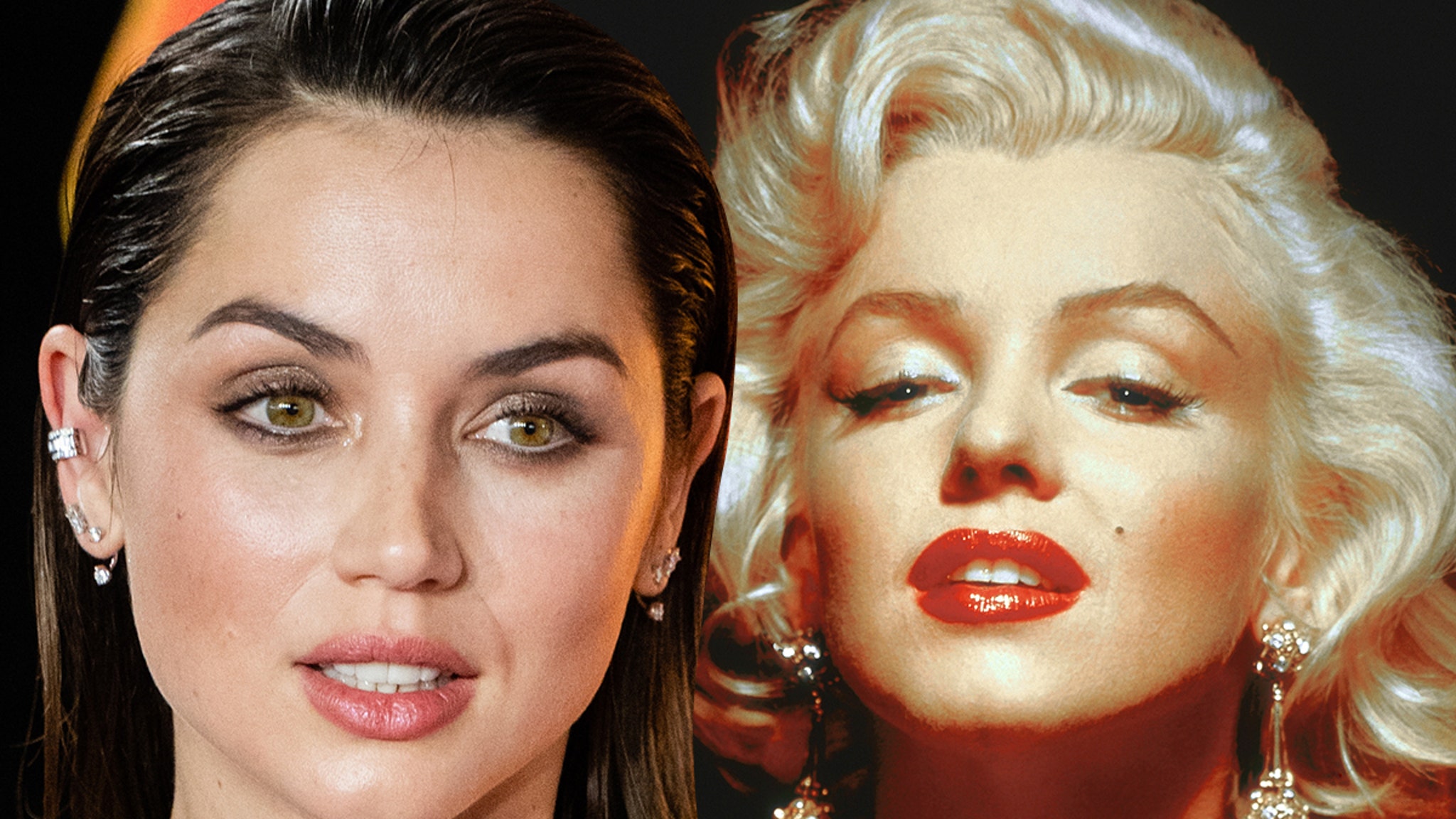 Ana de Armas has gotten buzz over her portrayal of Marilyn Monroe in a forthcoming flick — but some can't get over her in-character voice … which still leans very Spanish-sounding.
Here's the deal … ADA is starring in this Netflix movie that's coming out in September called "Blonde," which is an NC-17 depiction of some of Marilyn's life — albeit through a hyper-stylized lens (it's based on a fictional book exploring MM's struggles, plus rape/abuse, etc.)
We'll get to the graphic content in a bit — because there's outrage over that too — but first, we gotta get into people griping about Ana's still-there accent … which came to light in Netflix's latest trailer for the movie that came out this past week. It's got Twitter in a tizzy.
As you can see (and hear) for yourself, there are still pretty noticeable traces of Ana's native language coming through in her performance. She's from Cuba and came to the States in adulthood … and pretty much all of her movies thus far feature her natural accent.
i know the movie hasn't come out yet but Blonde starring Ana de Armas looks stunning and the scenes gives me chills but i know y'all still hear her accent.. like it's STRONG. i am very surprised they thought she sounded like marilyn because she literally doesn't. looks ? yes

— aslean janelle (@asleanjflorence) July 28, 2022
@asleanjflorence
The problem here — at least for bird app users — is that it feels somewhat distracting, seeing how Marilyn had a typical American accent. Some say Ana not perfecting it for this Oscar-bait role is strange, especially since so many actors these days (international and otherwise) do accent crossover roles all the time, often to rave reviews and much fanfare.
Plus, Ana said early on that she underwent 9 months of professional dialect training for this part — but now, a handful of people are wondering what she's got to show for it.
People complaining about Ana de Armas' Spanish accent in the BLONDE trailer…is one reason why actors, whose native language isn't English can't make it in Hollywood. Audiences will call suspension of disbelief for men with superpowers wearing tights but draw the line at accents

— Thomas Rivera Montes (@thomasrm21) July 28, 2022
@thomasrm21
Of course, many are defending Ana as well — saying any criticism of her accent is misplaced and misguided — and perhaps teetering on xenophobic territory. Some say that there are tons of examples of American actors butchering foreign accents, but no one minds them.
There's also some who feel like the accent isn't make or break — arguing it shouldn't be the single element that snaps folks out of their suspension of disbelief, especially since we do it all the time for superhero movies. In other words, Film Twitter is divided over this one.
While that debate rages, there's also a convo about this film potentially exploiting Marilyn's story and legacy … all for the sake of shock value in depicting her suffering tremendously on camera, which many see as gross — especially with the free reign of an NC-17 rating.
Lots of discussion is being had, but we suppose we'll have to wait and see the final product. 'Blonde' premieres Sept. 28 on Netflix.
NFL Player's Wife Feuds With 'Jersey Shore's' Angelina Pivarnick Over DM Slide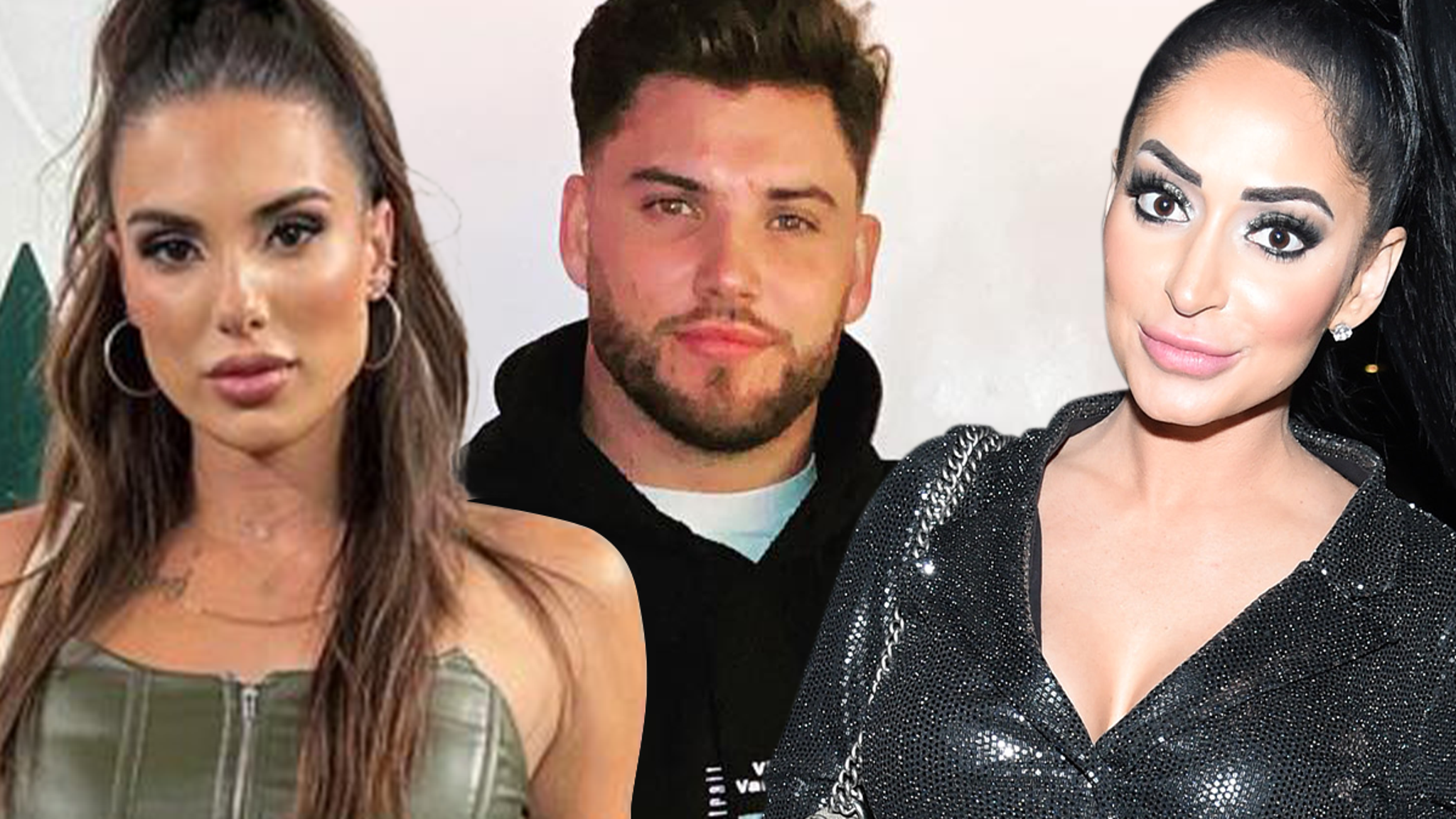 The wife of a New York Jets player is furious with "Jersey Shore" castmate Angelina Pivarnick … claiming the reality TV star slid into her hubby's direct messages this weekend — despite knowing he was a married man.
Alexis Bawden — Nick Bawden's longtime partner — said the incident happened on Sunday afternoon … right after the fullback had taken the field to play against the New England Patriots at MetLife Stadium in Jersey.
According to Alexis, Pivarnick saw her decked out in gear representing her husband while she was on the sidelines at the stadium … but ignored it all — and went on to send a DM to Nick on Instagram anyway.
Alexis says Pivarnick wrote, "See u soon" — and it made her livid because she believed it was an effort to woo her man.
"I just want to say if you're a fan of her, she's weird," she said in a TikTok slamming Pivarnick. "That's weird. You don't message a married woman's man you're going to see him soon after you see his wife go by on the field. Weirdo."
Pivarnick eventually responded after the TikTok went viral … saying in a since-deleted statement on her Instagram Stories that she never made a move on the football player.
"This s*** that's being told about me sliding into a married man's IG has gotten out of control," Pivarnick wrote. "His wife is clearly a clout chaser and I only spoke to players I knew and in a friendly way."
"I know she's reaching," she added. "She needs to stop trying to slander me and stop being a liar. I am not into married men and would never write that shit. If she doesn't stop my lawyer will send her a letter of cease and desist soon. Not playing. Add this to TikTok girl. What a joke."
Alexis ended up making several more follow-up TikToks about the situation … calling Pivarnick a "weirdo" at least once more — before vowing to be done with it all.
'NCIS' Actor David McCallum Dead at 90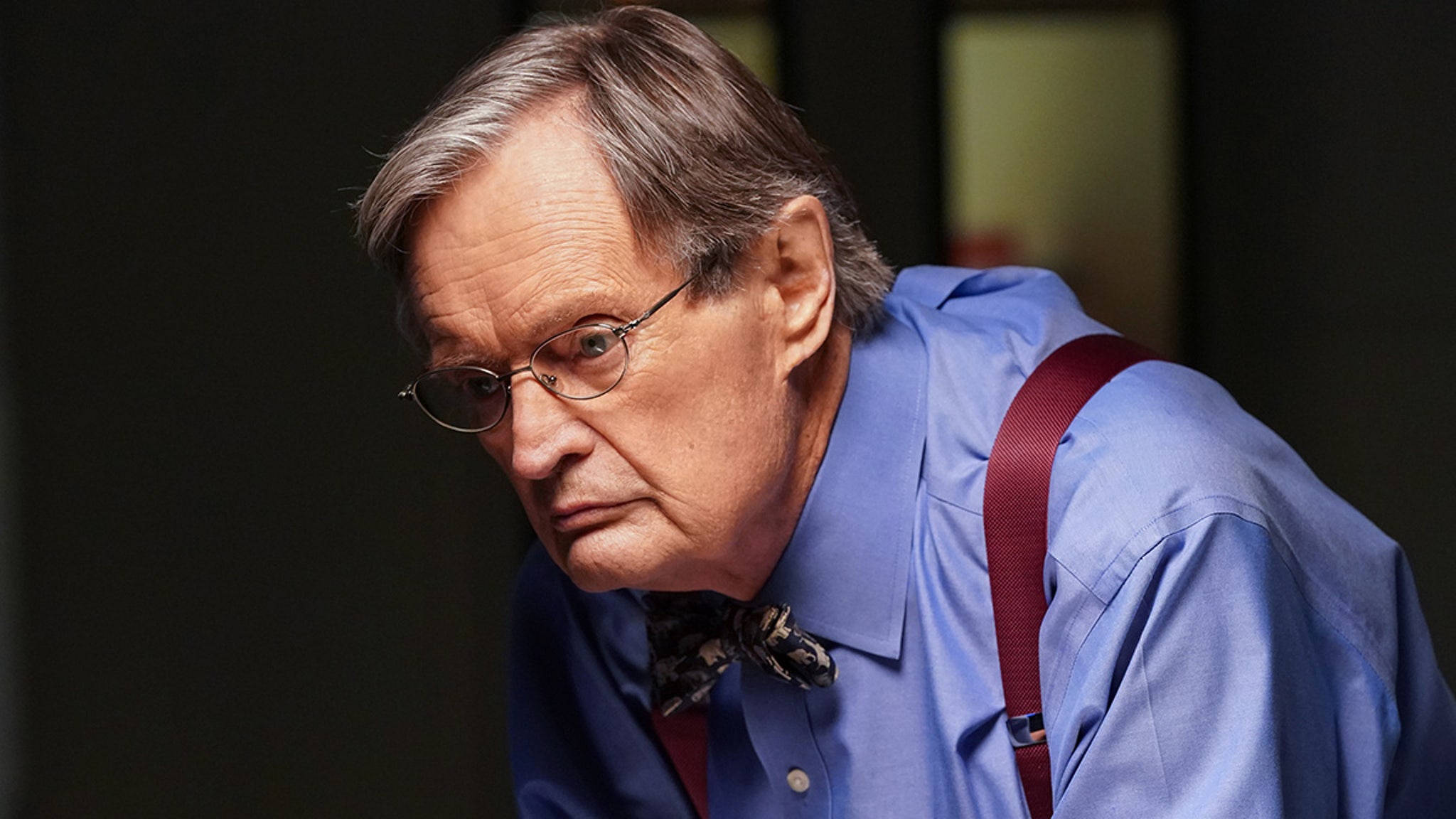 Veteran actor David McCallum, most famous for playing medical examiner Dr. Donald 'Ducky' Mallard on the hit TV show "NCIS," is dead.
David died Monday at New York Presbyterian Hospital, the result of natural causes … according to a statement from CBS.
The network is remembering David as "a gifted actor and author, and beloved by many around the world."
CBS also says of David … "He led an incredible life, and his legacy will forever live on through his family and the countless hours on film and television that will never go away."
David appeared in more than 400 episodes of "NCIS" on CBS … and he was also known for his work on the 1960s TV show "The Man from U.N.C.L.E." … earning nominations for Emmys and Golden Globes.
In addition to his work in TV, David also landed roles in movies … including "The Great Escape," "A Night to Remember," "Mosquito Squadron," "Freud," and "The Greatest Story Ever Told."
David is survived by his wife of 56 years, his three sons, his daughter, and his eight grandkids.
CBS says an upcoming 20th anniversary "NCIS" marathon will add an "In Memoriam" for David.
911 Audio From Fatal Cyclist Hit-And-Run, Chaos As Apple Watch Calls For Help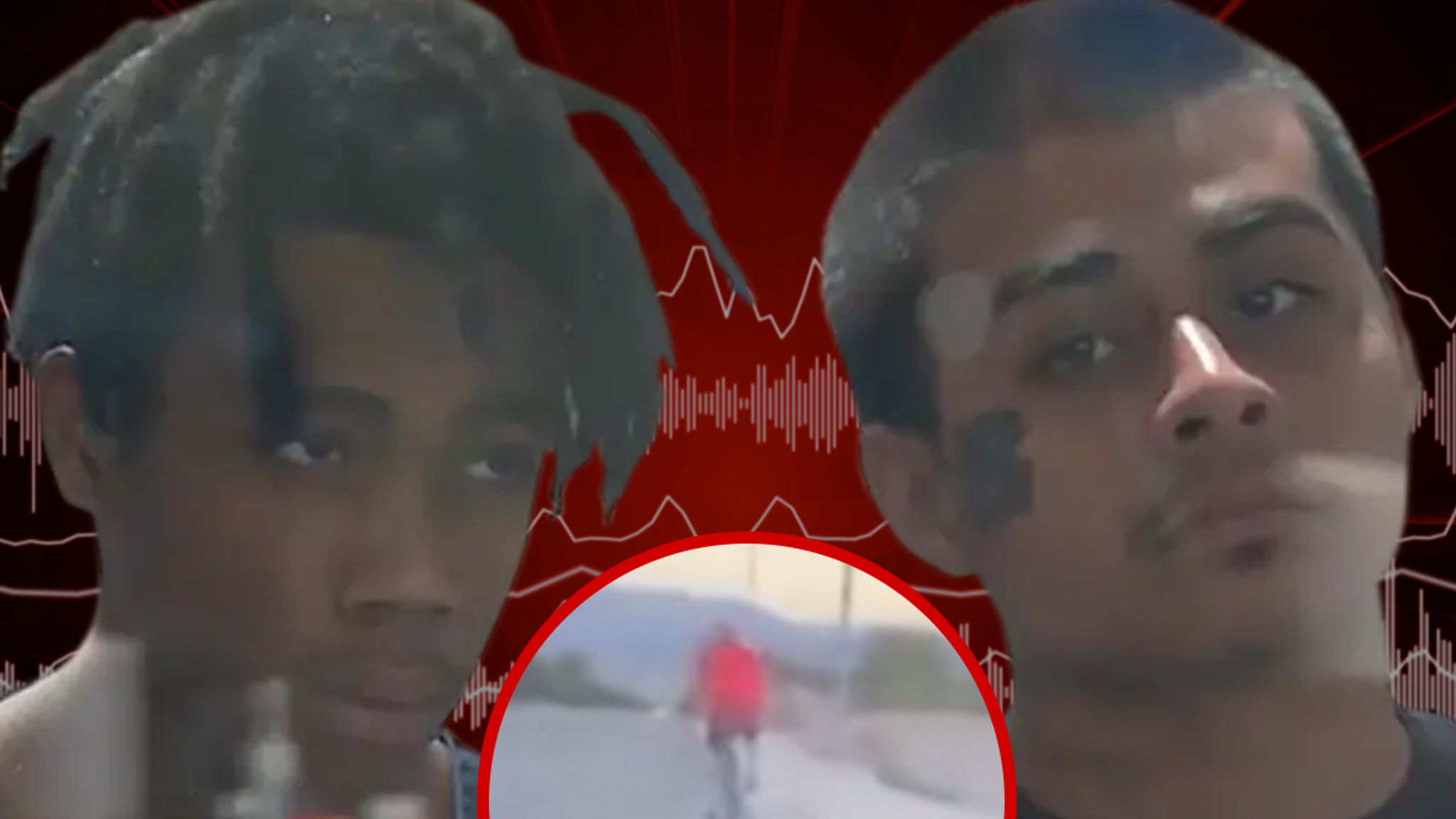 There was a lot of commotion in the moments after the Las Vegas cyclist was intentionally struck and killed … panic you can hear play out on the 911 call, made by the man's Apple Watch.
In the audio, obtained by TMZ, you can hear 64-year-old Andreas Probst's watch letting the 911 operator know he suffered a hard fall and was unresponsive.
What's more terrifying is the growing panic and chaos that can be heard in the background during the call, the retired police chief was later pronounced dead at the hospital.
That wasn't the only call from that day, however — remember, cops believe the 2 suspects also hit another cyclist about half an hour before Probst. In that 911 call, you can hear the 72-year-old man tell dispatch the attack was intentional … saying he could've been killed.
As we reported, 18-year-old Jesus Ayala, who was 17 at the time of the incidents, is now facing 18 counts, including murder … this after cops say he was the one behind the wheel when Probst was killed.
Footage from the Probst incident was filmed by 16-year-old Jzamir Keys, and it sparked serious outrage after going viral. Officers had a hard time tracking down Keys a month after Probst's death, but he was eventually located and taken into custody, too.
Officials say Keys was behind the wheel during the non-fatal hit-and-run with the separate cyclist earlier in the day.
Cops say the video shows the hit was intentional … with Keys encouraging Ayala to hit Probst, and the 2 laugh it off as he lies in the street behind them.