Netflix Is Suing The Women Who Created The Grammy-Winning "Unofficial Bridgerton Musical"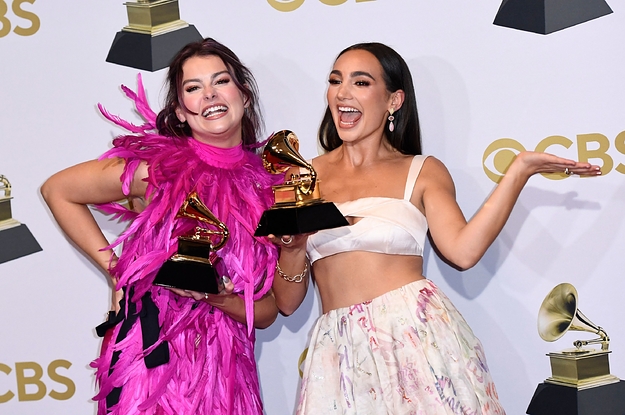 Netflix is suing Abigail Barlow and Emily Bear, the creators of the unofficial Bridgerton musical that got its start on TikTok, accusing them of "blatant infringement" of the streaming giant's intellectual property rights.
In a lawsuit filed Friday, Netflix alleged that the duo and their company, Barlow & Bear, "appropriate others' creative work and goodwill to benefit themselves" by planning live shows around their Grammy-winning album The Unofficial Bridgerton Musical, as well as selling merchandise with Bridgerton branding without Netflix's permission. Executive produced by Shonda Rhimes, the streaming series is based on books by Julia Quinn, and Netflix owns the adaptation rights.
When the Barlow and Bear first released their album, Netflix said it did not authorize or approve of it, but the company did not stand in the way "in the spirit of supporting" their appreciation for the show. But Netflix is now saying that the duo have gone too far, appropriating the creative work of those behind the streaming show and refusing to negotiate a license to market and expand on their Bridgerton-related work.
"Bridgerton reflects the creative work and hard-earned success of hundreds of artists and Netflix employees. Netflix owns the exclusive right to create Bridgerton songs, musicals, or any other derivative works based on Bridgerton," the lawsuit said. "Barlow & Bear cannot take that right — made valuable by others' hard work — for themselves, without permission. Yet that is exactly what they have done."
Barlow & Bear did not immediately respond to a request for comment about the lawsuit.
The duo released their first Bridgerton collaboration on TikTok shortly after the hit show debuted in December 2020. "What if Bridgerton was a musical?" Barlow says before breaking out in song.
32 Beginner-Friendly Skincare Staples To Add To Your Routine
Tower 28 is an LA-based small clean beauty brand specializing in nontoxic, nonirritating vegan and cruelty-free makeup and skincare. Amy Liu, the founder and CEO, worked for 15+ years as a beauty exec before leaving to create products that would suit her sensitive eczema-prone skin.
Full disclosure: Many reviewers say the SOS spray's scent isn't super pleasant (think: chlorinated pool water) BUT it has helped them with hormonal breakouts and rosacea.
Promising review: "This is a holy grail product. I swear I have glass skin now thanks to this spray. My texture, pores, skin tone, hydration, everything seems better. I love how it looks, how it smells, and especially how happy it makes my skin. I'll be buying this for the rest of my life. I've already repurchased it twice. Worth the hype." —CBTarker
Get it from Sephora (available in two sizes) or Tower 28 for $12+ (available in three sizes).
Say Hello To 30 TikTok Walmart Products You'll Soon Be Adding To Your Cart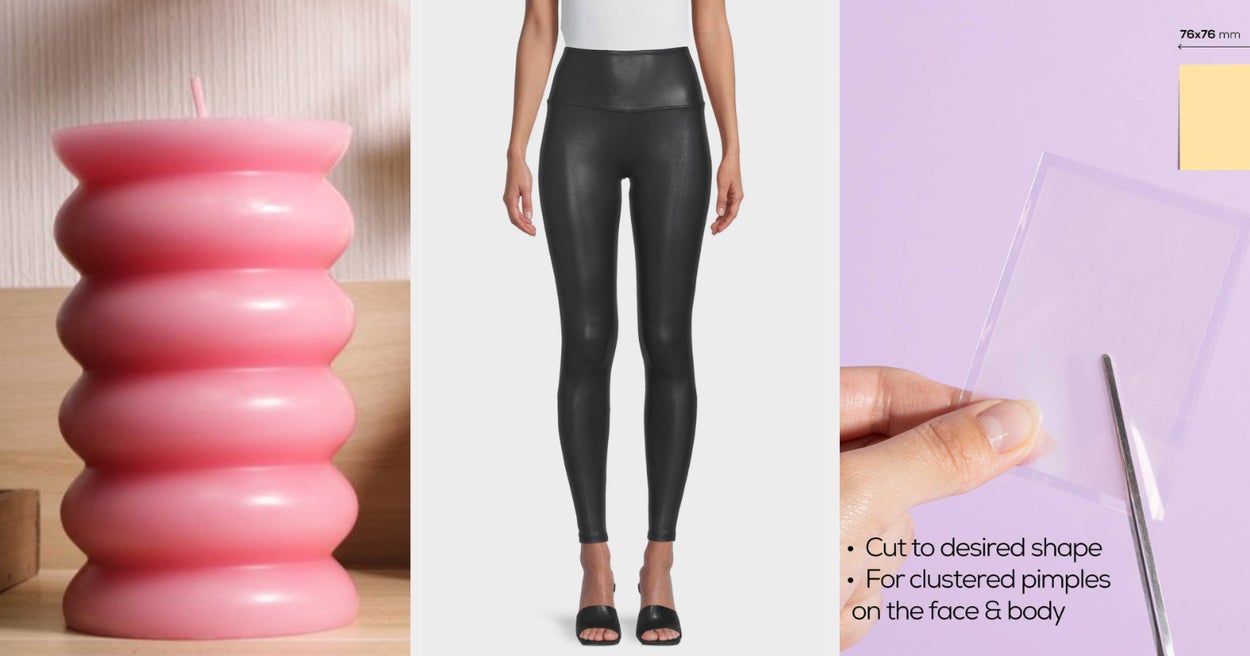 This set includes an 8-inch sauté pan, 9-inch deep sauté pan, 11-inch griddle, 1-quart sauce pan with lid, 2-quart sauce pan with lid, 3-quart sauce pan with lid, 4-quart Dutch oven with lid (4-quart lid fits the 9-inch deep sauté pan), stainless steel fold-up steamer, solid spoon, slotted spoon, solid turner, slotted turner, pasta spoon, and ladle. Check out the pot and pan set here on TikTok.
Promising review: "What a great set! It has the right sizes for everyday cooking and can always be added to down the road. I purchased this set as a surprise housewarming gift for my granddaughter, and she has already thrown out her old set! She is completely satisfied with her cooking results and easy cleanup. I will be purchasing another set soon for my daughter!" —ConAlma
Price: $44.97 (originally $49.97; available in two colors)
25 Target Parenting Products With Reviews That'll Have You Clicking "Add To Cart"
Promising review: "We bought this, along with the full-sized potty chair for training. Used this one initially as our 'on the go' potty and kept it in the back of the car for when we needed a potty break while out and about. Now that we are past that initial stage, we use it as a secondary potty in the play area, for when he has to go suddenly. Easy to clean, simple, love it." —Cholder
Price: $24.99 (available in three colors)