Adele Issued A Heartfelt Apology While Announcing Her Rescheduled Las Vegas Residency Dates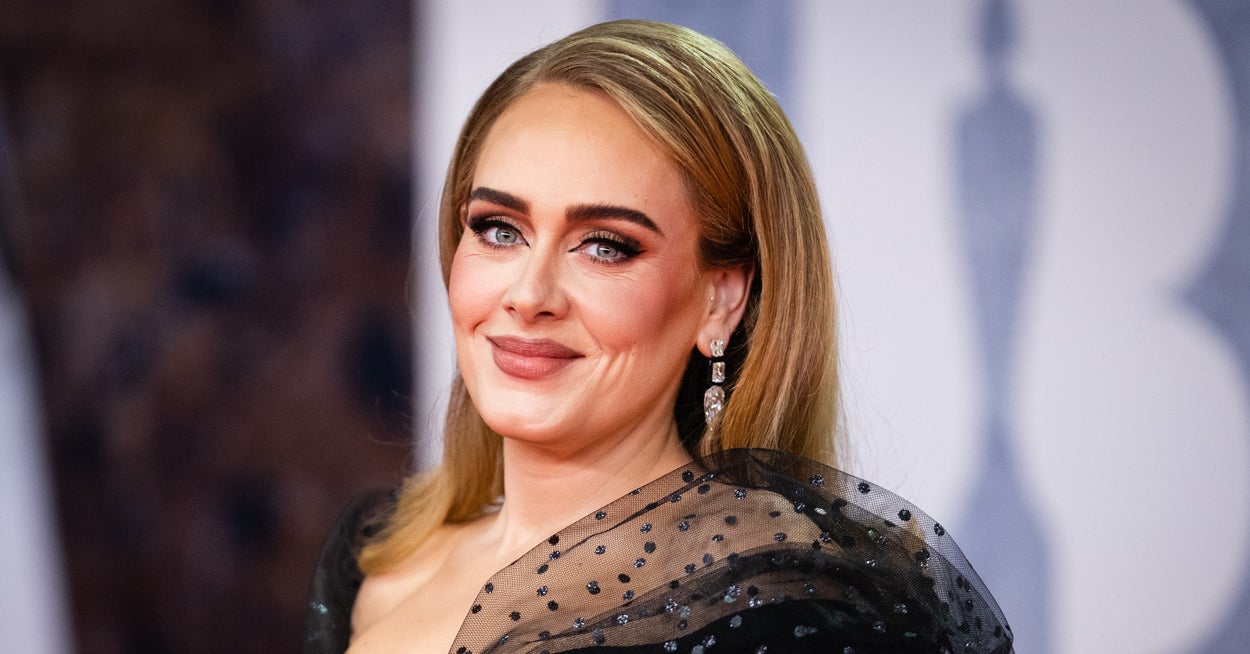 "I know for some of you it was a horrible decision on my part."
Adele is apologizing to fans once again about her canceled Las Vegas residency.
Earlier this year, the singer called off her run in Vegas just one day before opening night, citing COVID-related issues and delivery delays.
She promised to reschedule the shows — and, thankfully, fans don't have to wait much longer for her concerts to finally kick off.
On Monday, she took to social media to announce the new dates for Weekends with Adele, which is now set to take place from November 18, 2022 through March 25, 2023.
And while Adele said she was "ecstatic" to "finally be able to announce these rescheduled shows," she didn't forget how she affected fans by canceling her initial run.
"I truly was heartbroken to have to cancel them," Adele recalled, adding, "I know for some of you it was a horrible decision on my part, and I will always be sorry for that, but I promise you it was the right one."
She also shared that figuring out logistics for the new show felt "like an eternity," but she now knows the show that she "really wants to deliver" can actually happen.
"To be with you in such an intimate space every week has been what I've most been looking forward to, and I'm going to give you the absolute best of me. Thank you for your patience," Adele concluded.
In addition to the 24 rescheduled shows, Adele also added 8 new dates, with prior ticket holders getting priority access to the shows.
You can read Adele's entire message below and get ticket information here.
Yellowjackets" Season 2 Review: Less Mystery, More Drama
With the blackmailer identified, there's no need in Season 2 to play with mystery in the same way, which opens up so much more space to explore who these women are under their polite suburban masks. The push and pull of Season 2 is in the characters' internal lives, as they desperately try to hold together their relationships after letting their masks slip in a civilized suburban setting. 
The devolution of these womens' well-adjusted facades will undoubtedly garner more Emmy nods. But it means our main players are separated for the first half of the season. Thus Season 2 feels slower and more disjointed as the main four slowly work their way back together, eventually united by a new cause. 
What keeps the show from feeling too disparate is the combination of a tightly focused past timeline and the introduction of new(ish) characters in the present. Without spoiling too much, Season 2's past timeline serves up some foundational scenes: a tease of the Yellowjackets' return to civilization; the births of Shauna's baby and Taissa's alter ego; and most importantly, their descent into cannibalism. In 1996, winter is settling in with no hope of rescue on the horizon and the girls are focused on one thing only — how to survive. It's more than just a question of food, though game is increasingly difficult to find. It's a question of how they come together as a pack and keep those relationships beneficial to the entire community. The present-day women might be devolving, but their past teen selves evolve into something cohesive hardened by circumstance, experience, and Lottie's (Courtney Eaton) rise to power.
As the teens cling to any sense of control over their situation, Lottie's visions become even more prescient than in Season 1, and the dynamics of the team drastically shift. Suddenly, the team credits every victory against the wilds to Lottie's connection with the spirits of place, and every loss hangs on the conscience of the handful of nonbelievers left among them. Romances fracture as lovers find themselves on opposite sides of the divide, and friendships burn in service to the resident Cassandra. The tension missing in the present timeline is so taut in the past that the inevitable snapback reverberates far into the future.
16 Books By Trans Authors To Read During The Trans Rights Readathon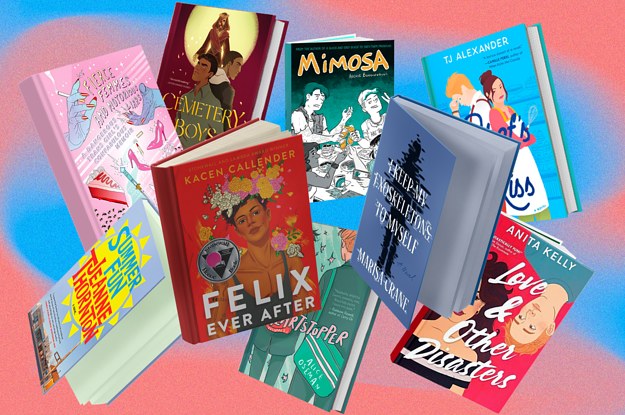 On March 20, the Trans Rights Readathon kicked off across social platforms, a decentralized fundraiser for trans rights organizations led by author and activist Sim Kern. The readathon challenges people to spend the week reading books written by trans and nonbinary authors, while asking their communities to pledge and support them in donating to trans rights groups like the Trans Health Legal Fund, or even local fundraisers to support their own trans friends. 
Anyone can participate in the Trans Rights Readathon by signing up through this form and then using their platform, whether it be TikTok, Instagram, Twitter, Twitch, YouTube, or something else, to post about the books they're reading and seek pledges. 
Kern says they launched the readathon in direct response to recent legislative efforts that are proliferating across the country. 
"I was feeling so much despair about the barrage of anti-trans bills being proposed across the U.S.," they told Publisher's Weekly. "I think so many people, myself included, felt defeated and overwhelmed and not sure what to do."
If you'd like to participate in the Trans Right Readathon but aren't sure where to start in terms of what to read, here are 16 recommendations of books by trans authors, spanning across genres from memoir, YA contemporary, magical realism, romance, and more.
Happy reading!
BuzzFeed may collect a share of sales or other compensation from the links on this page if you decide to shop from them.
The "Ted Lasso" Cast Took A Quiz To Find Out Which Character They Are — Now It's Your Turn
Ted Lasso's long-awaited third season is finally upon us, and it was so worth the wait.
From the Ted Lasso character they'd trust with a secret…
…to their go-to karaoke songs…
…to the celebs they'd looooove to be in a movie with, they made it through with so many laughs.
And now it's your turn! Take the quiz below to find out which iconic Ted Lasso character you are, and compare your results with the cast's.
And be sure to watch Jason, Hannah, Brett, Toheeb, and Brendan in Season 3 of Ted Lasso, which is streaming now on Apple TV+.