52 Genius Products You'll Now Know That You Needed All Along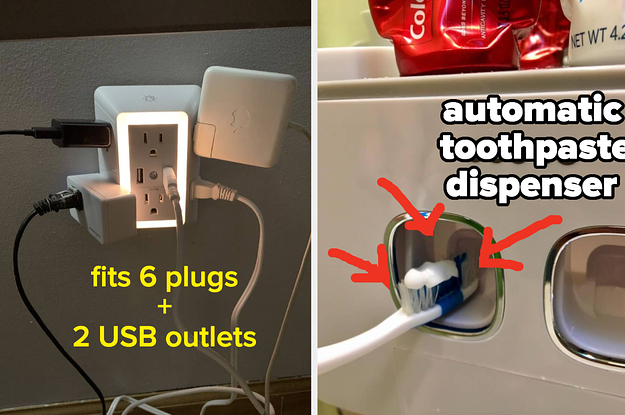 I snagged this backpack after hearing my colleague Chelsea Stuart sing its praises. I had a trusty (now discontinued) InCase backpack I used as a personal item and served me well on dozens of trips for about five years. But I wanted a bag for some upcoming travel (2.5 weeks in Europe with *just* carry-on for five flights) that opens up like a suitcase for easier packing. Since buying, I've taken it on two long weekend trips (Amtrak to Newport, RI, for a wedding and regional train to a CT country lake house) with no complaints. In fact, for both of those trips I packed MORE than I needed. 
Inside, you'll find a mesh zippered pocket and a plastic pocket perfect for your toiletries. I can fit enough wet toilet toiletries in the second pocket as I'd be allowed to carry-on for a plane. In the mesh pocket I put other necessities like cotton swabs, medicine, eye glasses, etc. The main compartment is deceptively deep so you can easily roll clothes and Lego-fit them in together without using packing cubes. In fact, I fit all of the stuff in the second picture in that section (a romper, PJs, a bikini, sunscreen, five pairs of undies, a pair of jean shorts, nap dress, three pairs of socks, two pairs of sandals, two T-shirts, a slip skirt, sleep mask, curling iron, mini flat iron, makeup bag, and tote bag). AND it has stretchy X-straps to keep it all secure like you'd see in a roller suitcase so when I unzip it, everything stays put. But before I forget, there's a separate cushioned laptop pocket close to the backpack straps that I found works well for books or a Kindle if your travel leaves you laptop-less. 
I love that this backpack has DEEP side pockets so your umbrella or water bottle won't fall out. In fact, I stuck a flashlight and an umbrella in one side pocket. (You could always use a flashlight.) Plus! It has a generously sized pocket on the front of the backpack with easy access for sunglasses, snacks, writing pens…all sorts of those little extras you need to access quickly. To top it all off, the backpack straps and top handle are STURDY. I felt totally secure toting it around and slinging it into overhead storage compartments on the trains. I love the look and construction of it with faux leather and sturdy black canvas, and the trolley passthrough to easily fit on my roller suitcase I'm about to drag through a bunch of airports. At nearly $80, this isn't the cheapest backpack option but if you're a frequent traveler, you'll get so much mileage on it and seriously save on some baggage fees, making it well worth the cost. This backpack and I are going places, for sure. 
Get it from Beis Travel for $78 (also available in beige). 
14 Photos That Prove How Wet And Rainy The East Coast Became As A Result Of Tropical Storm Ophelia
While Ophelia is no longer a tropical system, its surface low will linger over the Mid-Atlantic region today and cause potentially heavy rainfall to its north. A Slight Risk of excessive rainfall is in place from the northern Mid-Atlantic into southern portions of NY/New England. pic.twitter.com/O4321C9twS

— NWS Weather Prediction Center (@NWSWPC) September 24, 2023
People Revealed Relationship Red Flags Vs. Green Flags, And Boy Do They Have Some Strong Opinions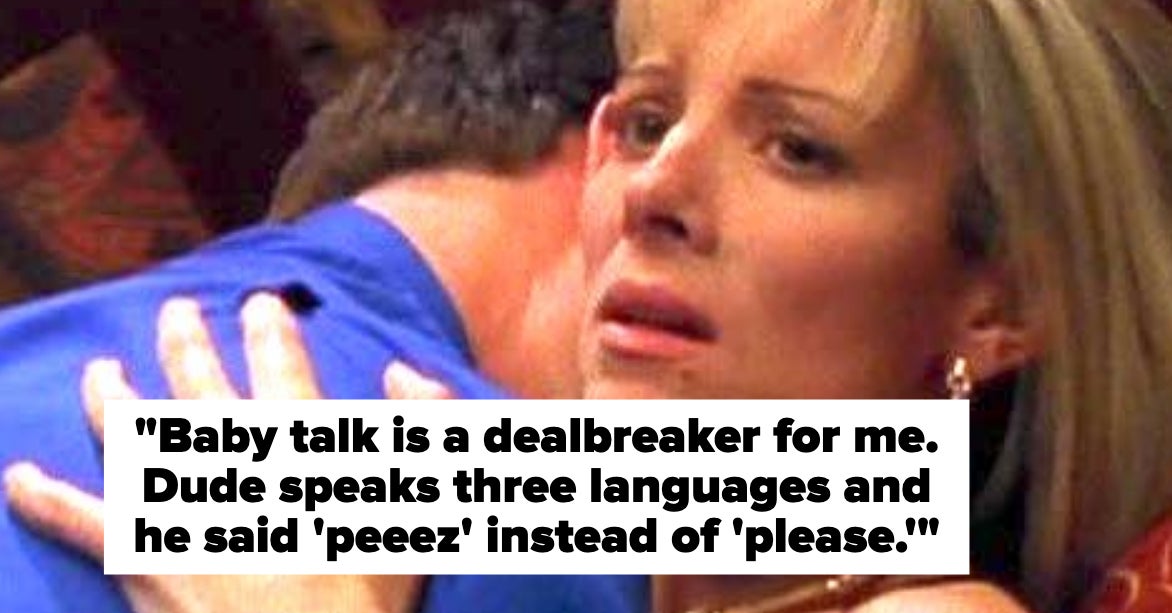 25.
RELATIONSHIP RED FLAG: "Embarrassing me in public by trying to argue in an obnoxious way."
—u/warmspaff
"I met an older married couple like this today. At first, I thought she was the toxic one and he was the pushover, but nope. They were BOTH toxic!
They clearly hated each other with commitment and passion. I just took a step back, put my game face on, and let these two absolute gunslingers go at each others throats in public."
—u/KapteynCol
Parents Who Had Kids Later In Life Reveal The Joys And Challenges Of Raising Them At An "Older" Age
10.
"I had my first baby at 33 through IVF, and my husband was 41. This was after five years of trying on our own. Then we unexpectedly got pregnant on our own two more times, and I had babies at ages 35 and 37. We never intended to have a baby at ages 37 and 45, but here we are, and we couldn't imagine our lives without her. But I think the mix of three pregnancies in four years and my age destroyed my SI joint and hips. I think if I were younger, it wouldn't have been so bad."
"With baby number three, I was in so much pain that I seriously wasn't sure if I could make it. I felt like my legs were going to give out on me because of the pain and weakness brought on by SI joint dysfunction and SPD. I am better now, but still not at 100% two years postpartum. Also, man, we are tired. Looking back to all those late nights partying in my early 20s and getting up and going to work the next day like it was no big deal makes me realize how much of an advantage it is to have kids young. But we are more established in our careers, more mature, and have different priorities now. In a lot of ways, it makes it easier to have kids older. I've heard people talk about not wanting to have kids at an older age because they won't be around as long, but my dad was 34 when I was born and died at age 46 from pancreatic cancer when I was only 12 years old, and my sister was 6, so who knows? Age isn't everything. It's about finding the right time for you. If I had gotten pregnant when we first started trying, I would have had a baby at 27, but I am glad it worked out the way it did."
—Anonymous