19 Of Ryan Gosling's Best Red Carpet Looks That Prove He Knows How To Clean Up Well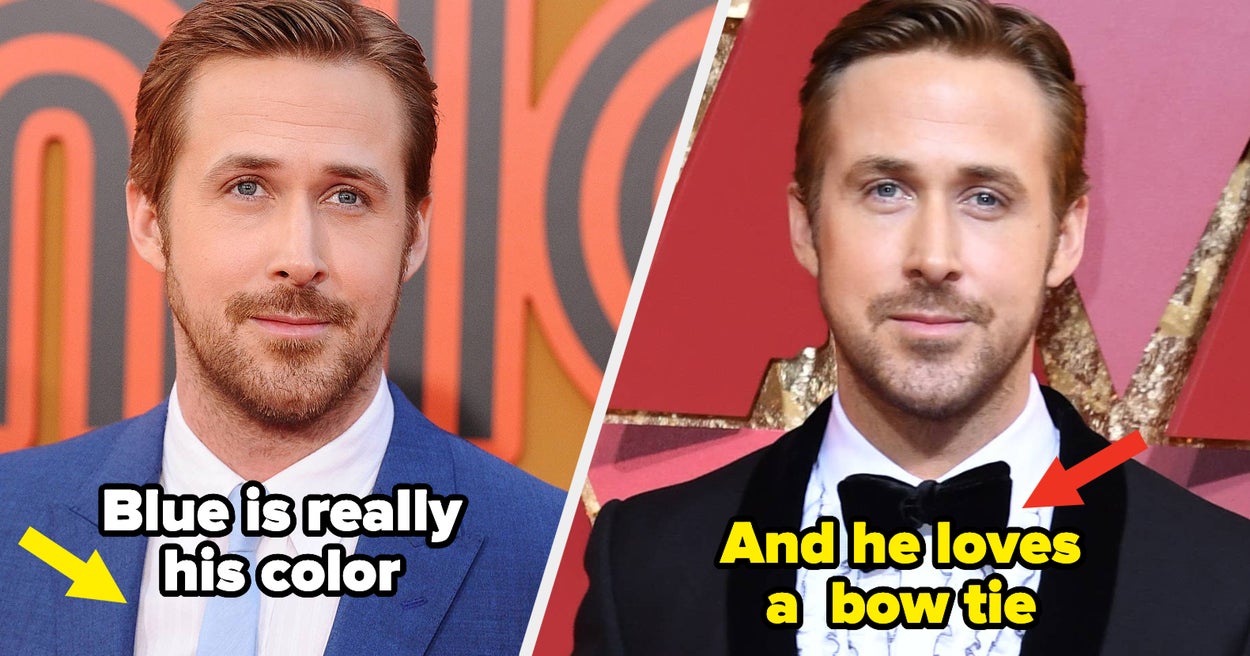 This man is made for the red carpet.
So, this is Ryan Gosling. He recently starred as Court Gentry in the all-new Netflix movie, The Gray Man.
You might also remember him as one of your first crushes when he was Noah in The Notebook.
Or maybe he stole your heart singing and dancing in La La Land.
Wherever you may know him from, let's take a walk down memory lane and look back at his red carpet transformation over the years.
1.
To start, this baby-faced Ryan with the jet black hair we all forgot he had in 2002.
2.
In 2004, he rocked this slightly messy 'do that somehow made him look even cuter.
3.
When he hit the red carpet in 2005 wearing a casual graphic tee and blazer alongside his former flame Rachel McAdams.
4.
When he broke out the bow tie for the 2007 Academy Awards and looked way too good doing so.
5.
Throwing it back to another 2007 look with this plaid jacket he pretty much looked perfect in.
6.
This sleek gunmetal gray suit from 2010 should always be a staple in his closet.
7.
Those Wayfarer glasses and his bright white button-up in 2010? Yes, please.
8.
TBH, blue is really Ryan's color because it brings out those eyes as seen in this 2011 formal fit for the Drive premiere.
9.
That time he ended up coordinating with his co-star Emma Stone for a super adorable photo opp in 2011.
10.
Are you sure he's not a model? This piercing gaze dating back to 2011 says he might be.
11.
In 2013, he went straight from the runway to the red carpet with this luxe velvet two-piece ensemble.
12.
This sweeter than words snapshot when he posed with his mom in 2013.
13.
When he channeled those Miami Vice vibes with this cream-colored suit in the summer of 2013.
14.
Yet another time he dressed to the nines in two shades of blue back in 2016 for the debut of The Nice Guys.
15.
There he goes again with the spiffy bow tie at the 2016 Oscars.
16.
That time he looked extra cozy (and handsome) in his 2017 fashion-forward peacoat.
17.
He really nailed this black-and-white style pairing in 2018.
18.
Fast-forward to 2022, because he deserves to be your #MCM every day in these pastel pants and jacket.
19.
And finally, this statement-making jacket from the recent premiere of The Gray Man that's as good-looking as he is.
Which of Ryan's red carpet looks do you love the most? Share your pick in the comments!
32 Beginner-Friendly Skincare Staples To Add To Your Routine
Tower 28 is an LA-based small clean beauty brand specializing in nontoxic, nonirritating vegan and cruelty-free makeup and skincare. Amy Liu, the founder and CEO, worked for 15+ years as a beauty exec before leaving to create products that would suit her sensitive eczema-prone skin.
Full disclosure: Many reviewers say the SOS spray's scent isn't super pleasant (think: chlorinated pool water) BUT it has helped them with hormonal breakouts and rosacea.
Promising review: "This is a holy grail product. I swear I have glass skin now thanks to this spray. My texture, pores, skin tone, hydration, everything seems better. I love how it looks, how it smells, and especially how happy it makes my skin. I'll be buying this for the rest of my life. I've already repurchased it twice. Worth the hype." —CBTarker
Get it from Sephora (available in two sizes) or Tower 28 for $12+ (available in three sizes).
Say Hello To 30 TikTok Walmart Products You'll Soon Be Adding To Your Cart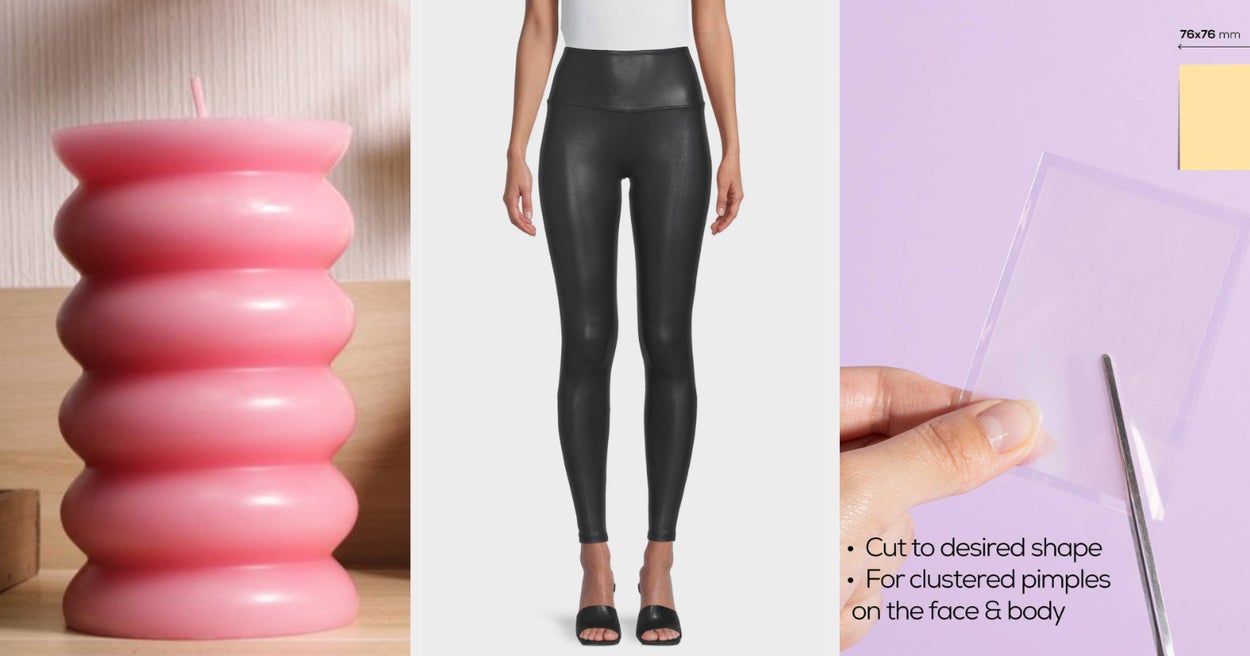 This set includes an 8-inch sauté pan, 9-inch deep sauté pan, 11-inch griddle, 1-quart sauce pan with lid, 2-quart sauce pan with lid, 3-quart sauce pan with lid, 4-quart Dutch oven with lid (4-quart lid fits the 9-inch deep sauté pan), stainless steel fold-up steamer, solid spoon, slotted spoon, solid turner, slotted turner, pasta spoon, and ladle. Check out the pot and pan set here on TikTok.
Promising review: "What a great set! It has the right sizes for everyday cooking and can always be added to down the road. I purchased this set as a surprise housewarming gift for my granddaughter, and she has already thrown out her old set! She is completely satisfied with her cooking results and easy cleanup. I will be purchasing another set soon for my daughter!" —ConAlma
Price: $44.97 (originally $49.97; available in two colors)
25 Target Parenting Products With Reviews That'll Have You Clicking "Add To Cart"
Promising review: "We bought this, along with the full-sized potty chair for training. Used this one initially as our 'on the go' potty and kept it in the back of the car for when we needed a potty break while out and about. Now that we are past that initial stage, we use it as a secondary potty in the play area, for when he has to go suddenly. Easy to clean, simple, love it." —Cholder
Price: $24.99 (available in three colors)