10 Surprising Times Actors Were Actually Drunk Or High While Filming A Scene For A Movie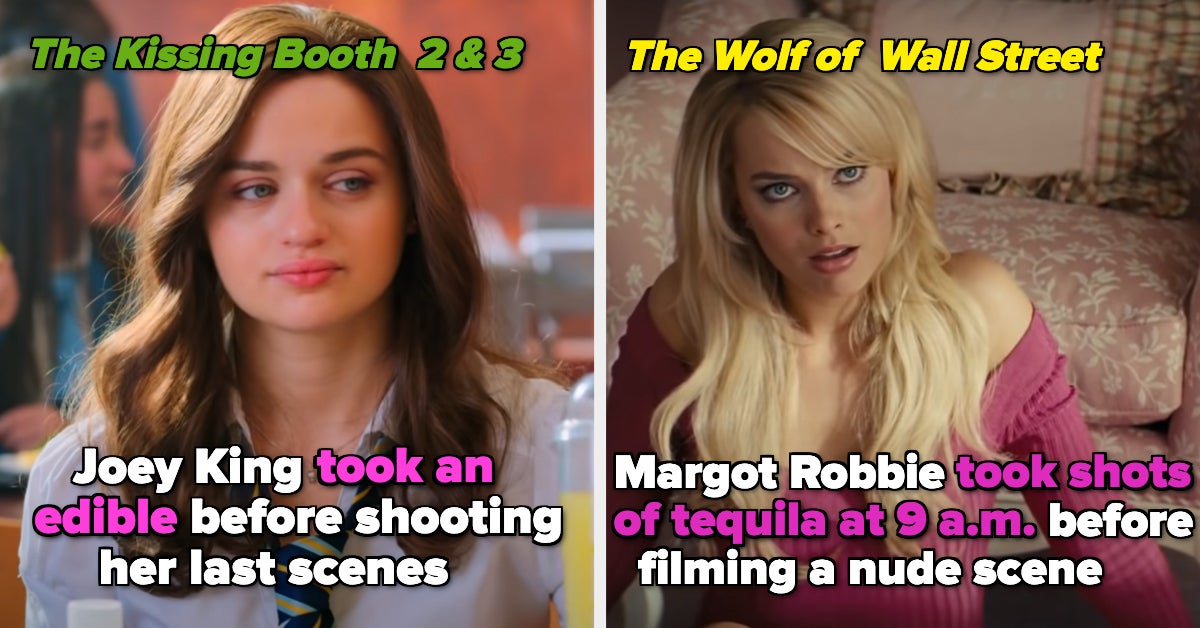 The cast of Texas Chainsaw Massacre ate weed brownies before filming scenes involving stunt work.
In an interview with Chelsea Handler on Jimmy Kimmel Live!, Joey revealed she took an edible right before the boardwalk scene where her character, Elle, confronts her best friend, Lee.
She got the edible from her costar, Taylor Zakhar Perez, who offered it to her. He took one as well because he had no more scenes to shoot.
Joey explained, "I got, like, so violently high." She added, "You know when you're really high, all you know how to say is 'I'm so high'? That's where I was at."
One of the scenes in the film required Margot to stand in a doorway fully naked, and she was terrified. "I'd come to work that morning and I was shaking, so scared, like, 'I can't do this,'" she said.
A crew member gave her some tequila at 9 a.m. to calm her nerves. Margot said, "I did three shots and then took my clothes off and did the scene and I was fine. It really helped stop my hands shaking, and gave me a little boost of confidence."
3.
Gunnar Hansen, who notably portrayed Leatherface, revealed in his memoirs how high on weed he was during filming Texas Chainsaw Massacre.
In his book, Chain Saw Confidential: How We Made the World's Most Notorious Horror Movie, Gunnar shared that the man who owned this home they were filming at grew weed in his field and that the cast and crew used it.
One of the editors even made weed brownies, which they ate before filming the last few scenes, including dangerous stunt work.
4.
Josh Duhamel accidentally smoked a real joint while filming Spaceman.
One of the scenes included Bill Spaceman, who Josh was playing, smoking a joint. Josh recounted, "The truth is the first day, the first shot of the movie, I was rolling a joint. Normally they make fake weed, but nobody told me it was real weed. So I smoked it and for the next several hours, I was high and wasn't supposed to be."
5.
Michael Rapaport had to be sedated while filming a scene in True Romance.
In the film, Michael had to be in a scene where two other characters were doing a drug deal on a roller coaster. Rapaport recounted, "I don't like roller coasters. They had to con­vince me to ride it, and I threw up, so we had to reshoot it a week later. The second time, they sedated me. Some shots show me smiling because I'm drugged out of my mind, and some show me crying because I honestly thought I was going to crap."
6.
Wesley Snipes was allegedly smoking weed all the time while filming Blade: Trinity.
Wesley's costar, Patton Oswalt, recalled Wesley being high often. "Wesley was just fucking crazy in a hilarious way. He wouldn't come out of his trailer, and he would smoke weed all day. Which is fine with me, because I had all these DVDs that I wanted to catch up on. We were in Vancouver, and it was always raining. I kept the door to my trailer open to smell the evening rain while I was watching a movie."
In the film, Billy played a foul-mouthed alcoholic burglar, and he spent a couple of days actually drinking as a form of method acting.
Billy said he was most drunk during the scene where his character has a drunken meltdown at the mall. Billy started the day by drinking three glasses of vodka and cranberry juice, and then a few Bud Lights. "By the time I got to that scene there, I barely knew I was in a movie," he said.
The movie was about a craft brewery, so it included a lot of scenes of the characters drinking beer. Olivia shared that in a lot of those scenes, the beer was actually real.
Olivia said, "We were hammered the entire movie because it was real beer, because beer on that set was cheaper than water, because we were shooting in a brewery."
Anna also said, "During a scene where I'm playing cards with Jake (Johnson), they gave me real beer, and I didn't realize it! And so every time I lost, I was pounding beer, and I didn't realize it was real until halfway through the take. I was like, 'I'm super drunk right now!' She added that, "For some of the movie, it was fine, and it worked in the scene, and so it was helpful for them. But I mostly found it really unnerving."
9.
A lot of the cast of Dazed and Confused was high during filming.
The film's director, Richard Linklater, said that in the movie, "It wasn't real marijuana, although the cast does admit to being stoned in several scenes, particularly at the very end."
Ben Affleck said that his costars, including Matthew McConaughey, would smoke weed and drink heavily through filming, though he himself did not partake.
10.
And lastly, Denise Richards and Neve Campbell shared margaritas before filming a kissing scene in Wild Things.
In Denise's memoir, Real Girl Next Door, Denise recounted that the producers asked her if she was okay with French-kissing Neve for real instead of faking the kiss. Denise agreed, and to get ready for the kiss, she wrote, "Neve and I went into her trailer and shared a pitcher of margaritas before we did the scene. Neither of us had ever kissed another girl. … Everyone has a first time."
16 Books By Trans Authors To Read During The Trans Rights Readathon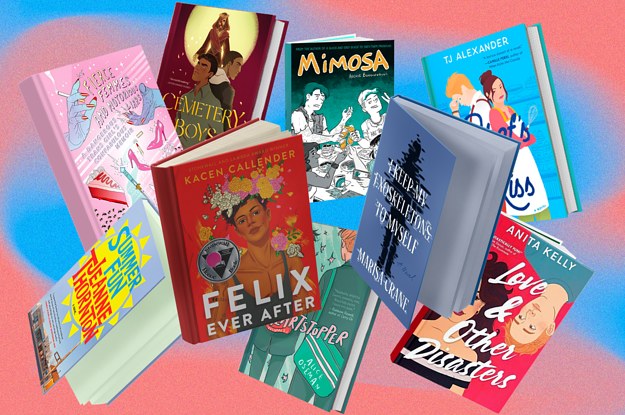 On March 20, the Trans Rights Readathon kicked off across social platforms, a decentralized fundraiser for trans rights organizations led by author and activist Sim Kern. The readathon challenges people to spend the week reading books written by trans and nonbinary authors, while asking their communities to pledge and support them in donating to trans rights groups like the Trans Health Legal Fund, or even local fundraisers to support their own trans friends. 
Anyone can participate in the Trans Rights Readathon by signing up through this form and then using their platform, whether it be TikTok, Instagram, Twitter, Twitch, YouTube, or something else, to post about the books they're reading and seek pledges. 
Kern says they launched the readathon in direct response to recent legislative efforts that are proliferating across the country. 
"I was feeling so much despair about the barrage of anti-trans bills being proposed across the U.S.," they told Publisher's Weekly. "I think so many people, myself included, felt defeated and overwhelmed and not sure what to do."
If you'd like to participate in the Trans Right Readathon but aren't sure where to start in terms of what to read, here are 16 recommendations of books by trans authors, spanning across genres from memoir, YA contemporary, magical realism, romance, and more.
Happy reading!
BuzzFeed may collect a share of sales or other compensation from the links on this page if you decide to shop from them.
The "Ted Lasso" Cast Took A Quiz To Find Out Which Character They Are — Now It's Your Turn
Ted Lasso's long-awaited third season is finally upon us, and it was so worth the wait.
From the Ted Lasso character they'd trust with a secret…
…to their go-to karaoke songs…
…to the celebs they'd looooove to be in a movie with, they made it through with so many laughs.
And now it's your turn! Take the quiz below to find out which iconic Ted Lasso character you are, and compare your results with the cast's.
And be sure to watch Jason, Hannah, Brett, Toheeb, and Brendan in Season 3 of Ted Lasso, which is streaming now on Apple TV+.
30 Walmart Parenting Products So Ridiculously Useful I Just Had To Tell You About Them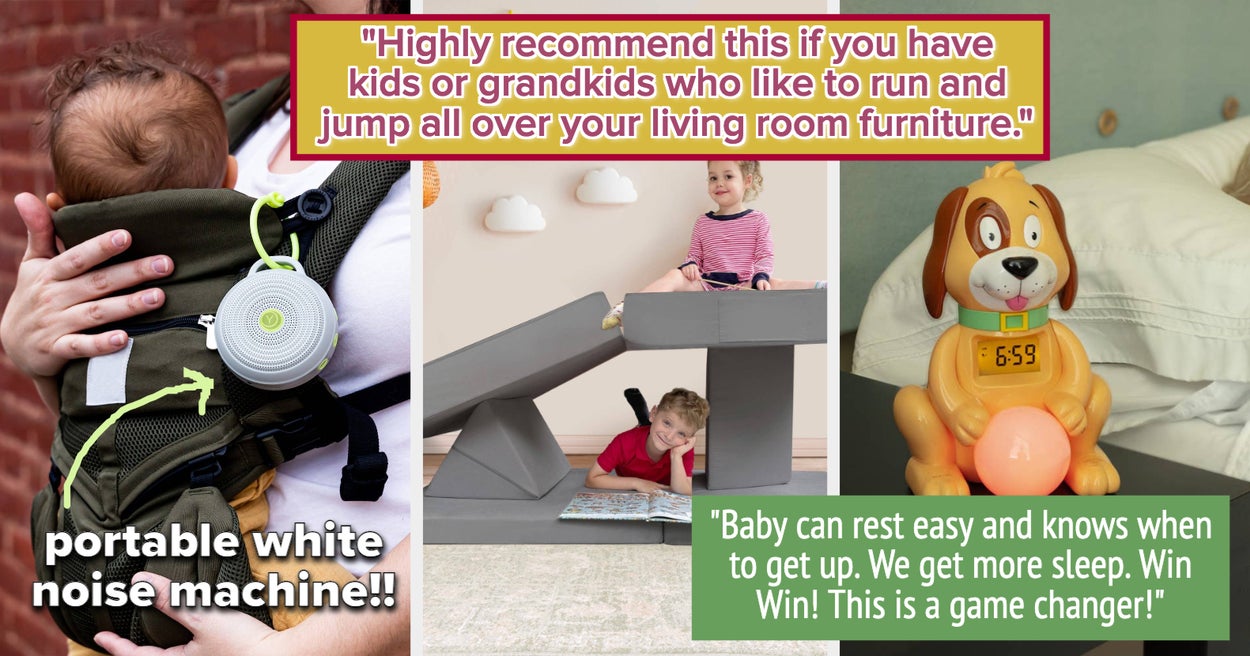 Promising review: "Liked the size of the changing pad and still enough room for diapers, wipes, etc. Lots of pockets to organize our lil' man's things into diapers, butt paste, spare outfits, burp clothes, wipes it keeps everything ready to go with him on the road." —Daniel
Price: $32 (originally $35.99)