Use This $6 Dermaplane With 74,000 5-Star Reviews for the Softest Skin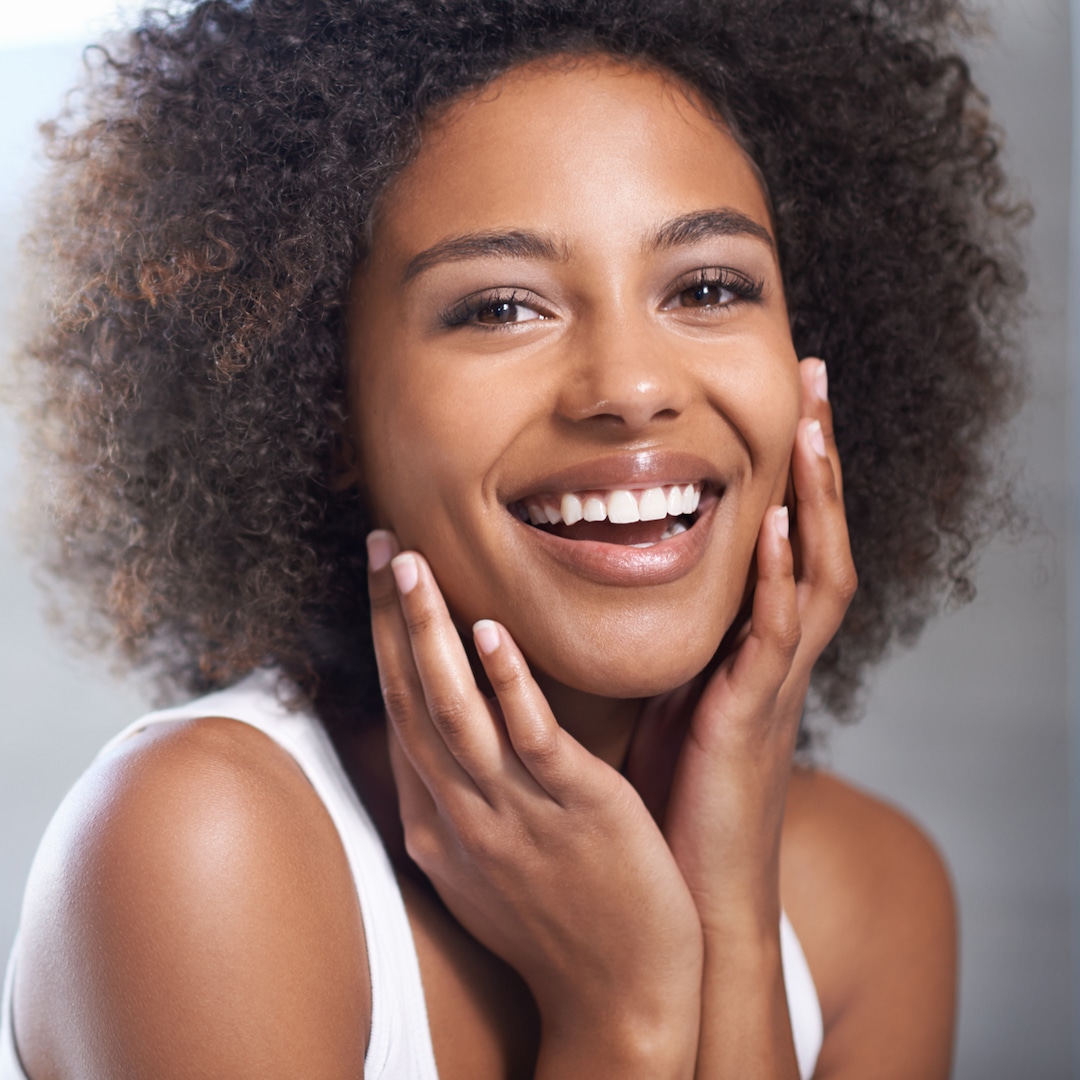 Here's what reviewers are saying about this beauty product:
"These razors work SO well for dermaplaning! They're very inexpensive so I use them a few times and then throw them out. Definitely use some type of oil so the razor glides over your skin, and pull your skin taut. You will be amazed, grossed out, and so oddly satisfied with the sheer amount of hair and dead skin that you will remove the first time you dermaplane with Tinkles!! I use these on my whole face and upper neck, once every two weeks usually. They work great, my friends and I all love them."
"Woe is me, I misplaced the spare Tinkles that I had, and it was finally time to use a new one, they last a good, long while. I couldn't find where I "safely" stashed them (read: "Maybe I'll find them next Spring, or they'll reappear after the new ones arrive"). So…while waiting to order more…I figured maybe it couldn't do any harm to just try some other kind available locally while I order and wait for the Tinkles to arrive. Sadness. Bad idea. Don't do that. You don't wanna do that. You really don't. No. Just…no. It's a no-no. Just wait. Just wait and get the Tinkles. I didn't wait. I used some drugstore kind. Not Tinkle. Stupid. And now, I have cuts…AND red bumps…AND big red bumps at that, from using a cheap knock-off. The Tinkle…ahh, the Tinkle. I could use the Tinkle without even looking in the mirror, they're that safe and they won't leave a mark.
Ya, I can be lazy, and just trim while lying around, and just get the last little super-close details with a mirror. Smooth skin, soft skin…happy me. But only with the Tinkle. Sad me will now be woefully waiting for the angry red foothills to go away (go AWAY, you big old bumps!), while I await the new Tinkles, and I won't stray ever again. Don't stray. Learn from someone else's stupid move. Just buy the Tinkles. Seriously. You want smooth, happy skin, not this horror I see before me now."
"I will never use another brand for dermaplaning! Easily removes dead skin and peach fuzz from your face. Do not buy the knock-offs (half the pack will be dull and you don't want a dull razor!). These Tinkle razors are affordable and work perfectly! Weekly dermanplaning will allow your makeup to blend better and sit better on your skin."
"The product doesn't come with any detailed instructions, but after watching a few videos on YouTube, I felt confident in trying this product on my face for dermaplaining. I have very fair and sensitive skin.
I cleansed my face and then proceeded to slowly dermaplain my face, while using a very light hand. It was so efficient that I only needed to go over some areas because I felt like it and not because I needed to. I haven't knicked my skin even once! I use toner (Witch Hazel) after using this product and don't experience any inflammation.
My husband has started using this product to clean up the back of his neck after a few weeks from a regular hair cut. It's quick and easy for him to do with this product.
I've now given some out to family and friends to try."
"These razors are popular for a reason. They help shave the face in such a way that the regrowth is not as noticeable for a while. (For me about 2 weeks). Mind you, I don't have very dark or thick facial hair, but enough that I would bother to shave it. It makes all the difference in smoothing your face for makeup application, making one appear younger and providing slight exfoliation."
"Oh my goodness, this is the best product ever!!! I learned about it through and IG personality, PaleoOmg that I follow. She has a food, fashion and travel blog and readily posts her favorite products. I never thought of shaving my face and am not a hairy person but learned that makeup goes on much smoother and I no longer have to wax or tweeze using this product. It's amazing what removing peach fuzz can do for your complexion! And no, your hair doesn't grow back dark or course. I use it after I wash my face and it seems to offer a bit of exfoliant as well. You will love it! It's also small enough that you can turn it and angle it to get all surfaces on your face. I think it was made for eyebrows exclusively but I use if for my entire face!"
People's Choice Country Awards 2023 Winners: The Complete List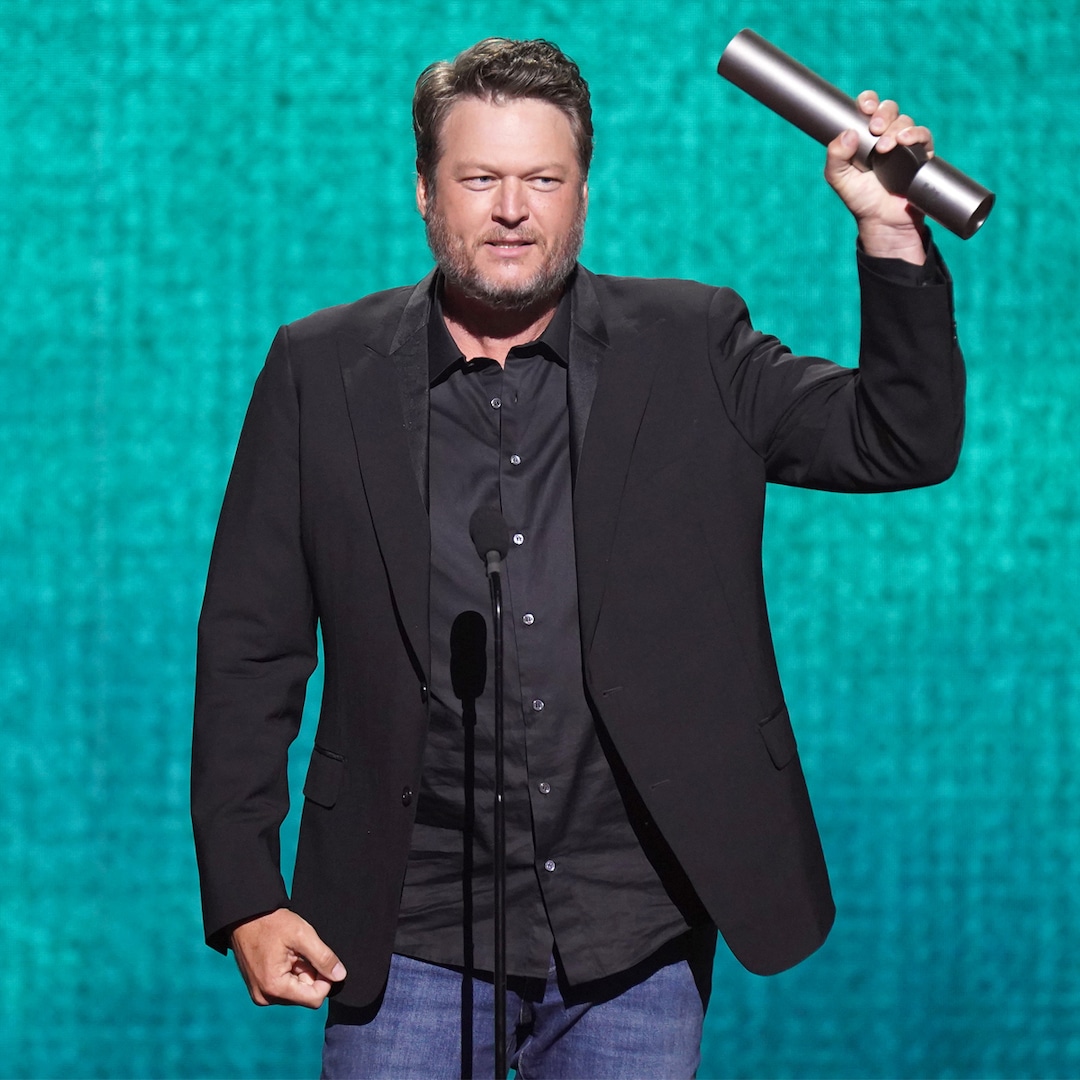 THE COLLABORATION SONG OF 2023
"Beer With My Friends" – Kenny Chesney & Old Dominion (Songwriters: Bryan Simpson, David Lee Murphy, Shy Carter)
"Cowgirls" – Morgan Wallen feat. ERNEST (Songwriters: Ashley Gorley, Ernest Keith Smith, James Maddocks, Milan Modi, Rocky Block, Ryan Vojtesak)
"Red" – HARDY feat. Morgan Wallen (Songwriters: Michael Hardy, Rhett Akins, Ben Hayslip, Jacob Rice)
WINNER: "Save Me" – Jelly Roll with Lainey Wilson (Songwriters: David Ray Stevens, Jason DeFord/Jelly Roll)
"Thank God" – Kane Brown, Katelyn Brown (Songwriters: Christian Stalnecker, Jared Mullins, Jaxson Free, Josh Hoge, Kyle Fishman)
"Wait in the truck" – HARDY feat. Lainey Wilson (Songwriters: Hunter Phelps, Jordan Schmidt, Michael Hardy, Renee Blair)
"We Don't Fight Anymore" – Carly Pearce, Chris Stapleton (Songwriters: Shane McAnally, Carly Pearce, Pete Good)
"You, Me, And Whiskey" – Justin Moore, Priscilla Block (Songwriters: Brock Berryhill, Jessi Alexander, Cole Taylor)
THE CROSSOVER SONG OF 2023
"Dawns" – Zach Bryan feat. Maggie Rogers (Songwriters: Maggie Rogers, Zachary Lane Bryan)
"Just Say I'm Sorry" – P!nk, Chris Stapleton (Songwriters: Alecia Moore, Chris Stapleton)
"Life Goes On" – Ed Sheeran feat. Luke Combs (Songwriter: Ed Sheeran)
"Seasons" – Bebe Rexha, Dolly Parton (Songwriters: Bebe Rexha, Ido Zmishlany, Sarah Solovay)
"Texas" – Jessie Murph feat. Maren Morris (Songwriters: Alex Niceforo, Amy Allen, Jessie Murph, Warren "Oak" Felder)
"That's Not How This Works" – Charlie Puth feat. Dan + Shay (Songwriters: Jordan Reynolds, Charlie Puth, Dan Smyers)
"UNHEALTHY" – Anne-Marie feat. Shania Twain (Anne-Marie Nicholson, CASTLE, Connor McDonough, Riley McDonough)
"Wasted" – Diplo feat. Kodak Black & Koe Wetzel (Songwriters: Bill K. Kapri, Richard Cook Mears IV, Ropyr Wetzel, Thomas Wesley Pentz) 
THE ALBUM OF 2023
Bell Bottom Country – Lainey Wilson
Different Man – Kane Brown
Gettin' Old – Luke Combs
WINNER: One Thing At A Time – Morgan Wallen
Religiously. The Album. – Bailey Zimmerman
Rolling Up The Welcome Mat – Kelsea Ballerini
the mockingbird & THE CROW – HARDY
Whitsitt Chapel – Jelly Roll
THE MUSIC VIDEO OF 2023
"In Your Love" – Tyler Childers
"Need a Favor" – Jelly Roll
"Tennessee Orange" – Megan Moroney
"Thank God" – Kane Brown, Katelyn Brown
"Thought You Should Know" – Morgan Wallen
WINNER: "wait in the truck" – HARDY feat. Lainey Wilson
"Where We Started" – Thomas Rhett, Katy Perry
"You Proof" – Morgan Wallen
Wynonna Judd's Cheeky Comment About Tim McGraw Proves She's a Champion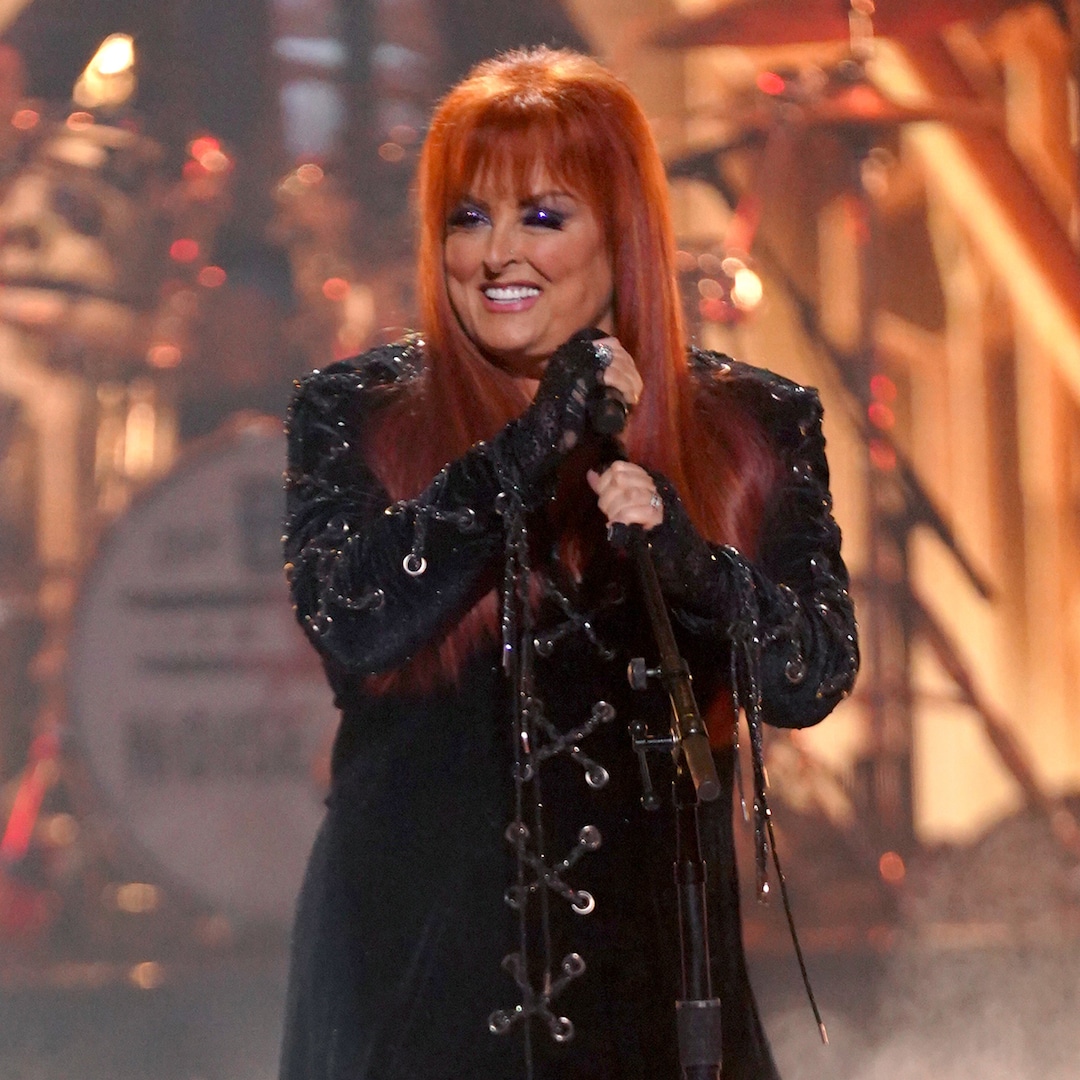 Wynonna Judd "I Saw the Light" / "No One Else On Earth" FULL PERFORMANCE at People's Choice Country Awards 2023
Wynonna Judd was humble and kind when she took the stage at the 2023 People's Choice Country Awards. 
After all, the "I Saw the Light" singer gave a nod to Tim McGraw as she looked back on her decades-long music career while accepting the first-ever Country Champion Award at the Sept. 28 ceremony. (See the complete list of winners here.)
Joking how half of the audience either "don't know who I am" or was "not born when I had my years of being fabulous," the 59-year-old pointed out that "back in 19-blah-blah-blah, Tim McGraw opened for me."
"Four weeks ago, I opened for Tim," she continued to laughter and applause. "The highs are highs and the lows are low, baby, but don't ever let them tell you who you are."
Elsewhere in her speech, Wynonna noted how the definition of champion means "to do battle for others' honor," quipping to the crowd, "and that is exactly what I'm going to do tomorrow when I get on a commercial flight and fly to Denver and do one more show, because I can't get enough of you."
Blake Shelton Reveals the Epic Diss Toby Keith Once Gave Him on Tour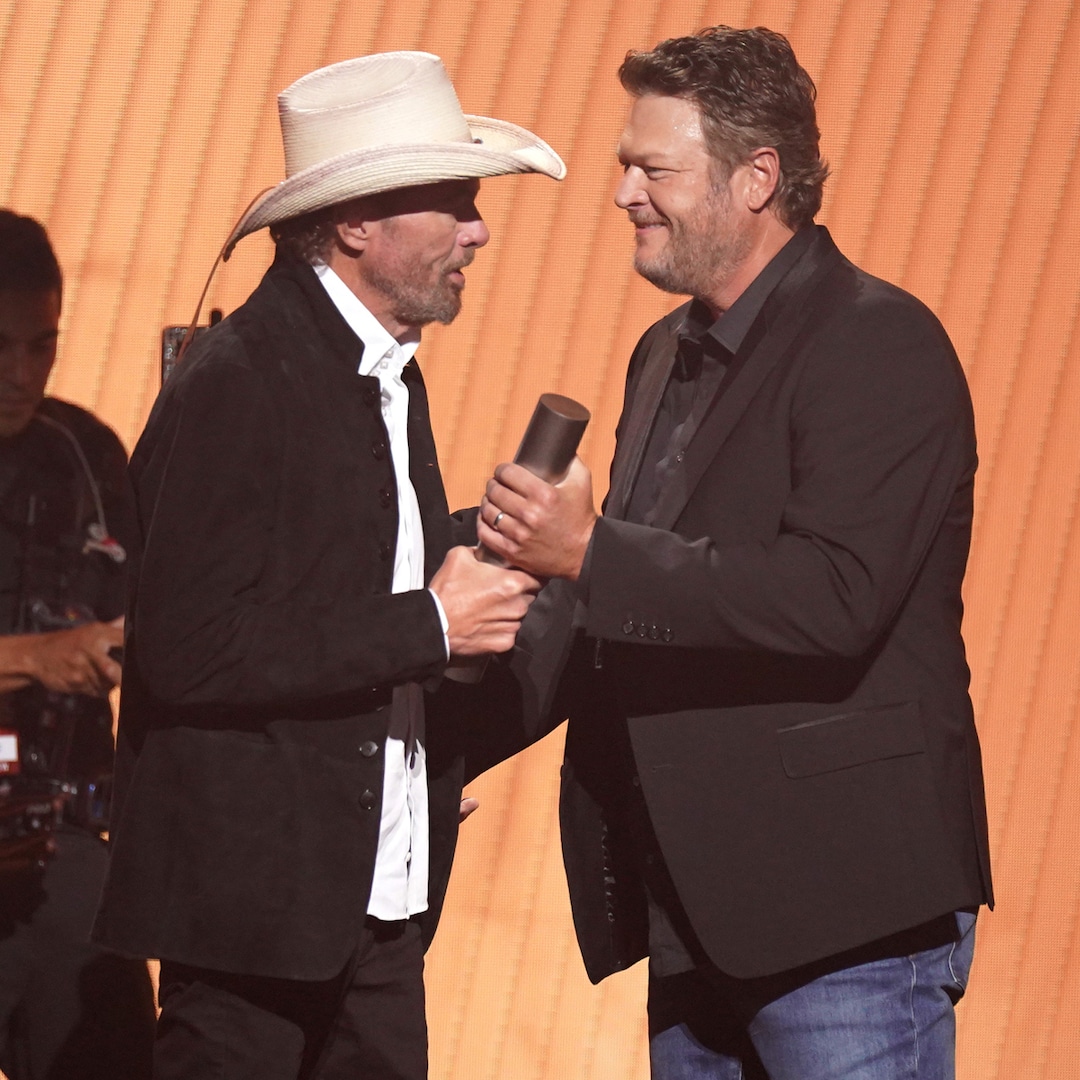 "I remember one night, it was after an award show," he recalled, "and Toby had been up for like four or five awards and, man, he didn't win crap that night. I was talking to him after that and I had the nerve—I was so excited to be able to get under his skin—I said, 'Man, Toby, if I ever make it big enough one day and I get nominated for some awards, I hope it's against you.'"
But Toby had a different reason for saddling up with the young buck on tour.
"I swear, Toby looked at me and he said, 'You know why I brought you out on tour with me?' And I said, 'No,'" Blake continued. "And he goes, 'I wanted to prove to this industry that I don't really need an opening act.'"
All jokes aside, the "God's Country" artist also shared how his fellow Oklahoman shaped his time in music back in the day.
"Watching him, I felt the impact of Toby's music from the anthems that spoke to the bigger things to the songs that are full of humor and energy and the soundtrack to good times," Blake reflected. "Man I was out there with Toby for, it was a long time, like almost two years I think. I finally go the point where I was comfortable enough being around him."
He added, "I love my Oklahoma brother, everybody."
Meanwhile, Toby isn't the only honoree of the night. Wynonna Judd is receiving the first Country Champion Award for her career in country music along with her advocacy throughout the years, including working closely with the Wounded Warrior Project and Habitat for Humanity.