Use This $6 Dermaplane With 74,000 5-Star Reviews for the Softest Skin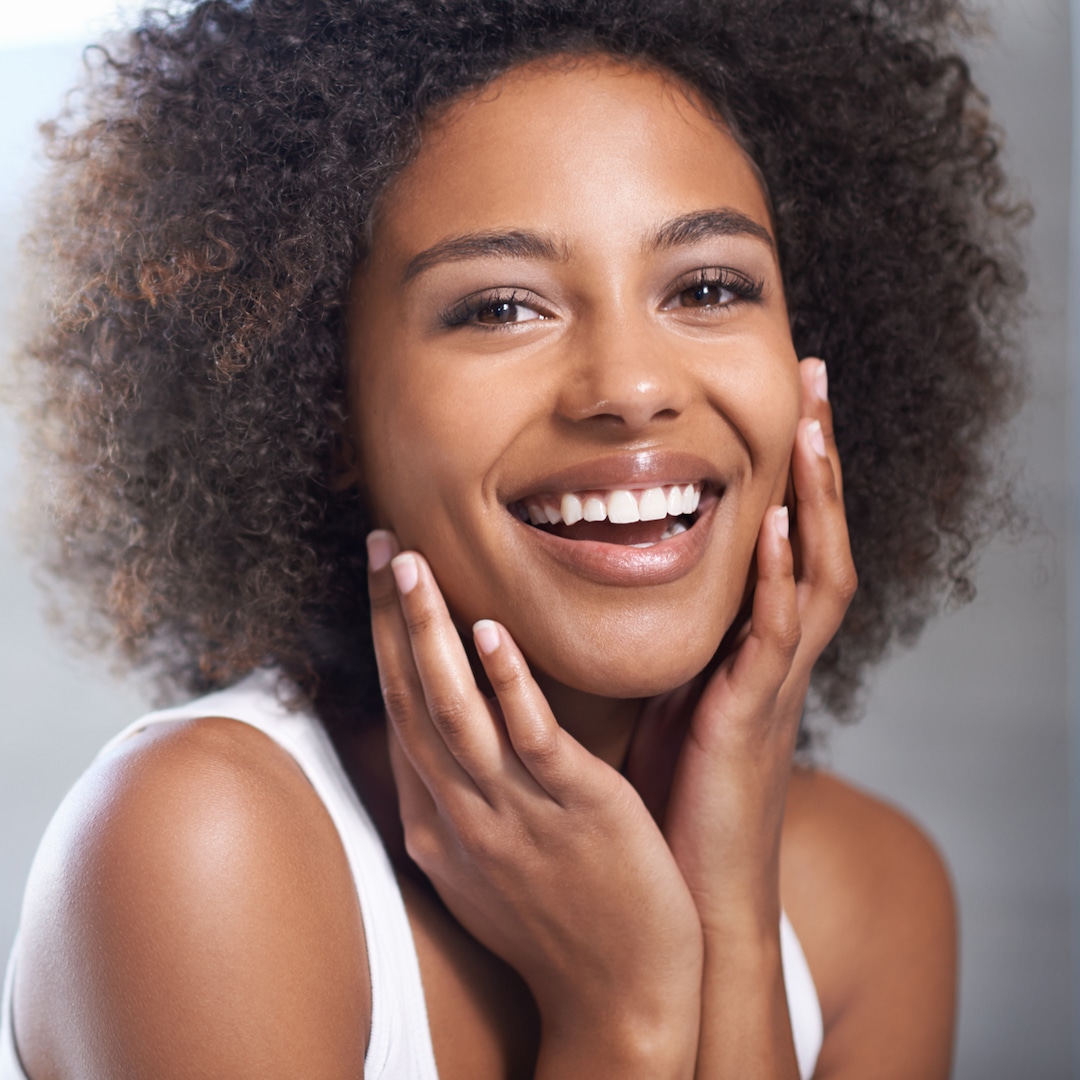 Here's what reviewers are saying about this beauty product:
"These razors work SO well for dermaplaning! They're very inexpensive so I use them a few times and then throw them out. Definitely use some type of oil so the razor glides over your skin, and pull your skin taut. You will be amazed, grossed out, and so oddly satisfied with the sheer amount of hair and dead skin that you will remove the first time you dermaplane with Tinkles!! I use these on my whole face and upper neck, once every two weeks usually. They work great, my friends and I all love them."
"Woe is me, I misplaced the spare Tinkles that I had, and it was finally time to use a new one, they last a good, long while. I couldn't find where I "safely" stashed them (read: "Maybe I'll find them next Spring, or they'll reappear after the new ones arrive"). So…while waiting to order more…I figured maybe it couldn't do any harm to just try some other kind available locally while I order and wait for the Tinkles to arrive. Sadness. Bad idea. Don't do that. You don't wanna do that. You really don't. No. Just…no. It's a no-no. Just wait. Just wait and get the Tinkles. I didn't wait. I used some drugstore kind. Not Tinkle. Stupid. And now, I have cuts…AND red bumps…AND big red bumps at that, from using a cheap knock-off. The Tinkle…ahh, the Tinkle. I could use the Tinkle without even looking in the mirror, they're that safe and they won't leave a mark.
Ya, I can be lazy, and just trim while lying around, and just get the last little super-close details with a mirror. Smooth skin, soft skin…happy me. But only with the Tinkle. Sad me will now be woefully waiting for the angry red foothills to go away (go AWAY, you big old bumps!), while I await the new Tinkles, and I won't stray ever again. Don't stray. Learn from someone else's stupid move. Just buy the Tinkles. Seriously. You want smooth, happy skin, not this horror I see before me now."
"I will never use another brand for dermaplaning! Easily removes dead skin and peach fuzz from your face. Do not buy the knock-offs (half the pack will be dull and you don't want a dull razor!). These Tinkle razors are affordable and work perfectly! Weekly dermanplaning will allow your makeup to blend better and sit better on your skin."
"The product doesn't come with any detailed instructions, but after watching a few videos on YouTube, I felt confident in trying this product on my face for dermaplaining. I have very fair and sensitive skin.
I cleansed my face and then proceeded to slowly dermaplain my face, while using a very light hand. It was so efficient that I only needed to go over some areas because I felt like it and not because I needed to. I haven't knicked my skin even once! I use toner (Witch Hazel) after using this product and don't experience any inflammation.
My husband has started using this product to clean up the back of his neck after a few weeks from a regular hair cut. It's quick and easy for him to do with this product.
I've now given some out to family and friends to try."
"These razors are popular for a reason. They help shave the face in such a way that the regrowth is not as noticeable for a while. (For me about 2 weeks). Mind you, I don't have very dark or thick facial hair, but enough that I would bother to shave it. It makes all the difference in smoothing your face for makeup application, making one appear younger and providing slight exfoliation."
"Oh my goodness, this is the best product ever!!! I learned about it through and IG personality, PaleoOmg that I follow. She has a food, fashion and travel blog and readily posts her favorite products. I never thought of shaving my face and am not a hairy person but learned that makeup goes on much smoother and I no longer have to wax or tweeze using this product. It's amazing what removing peach fuzz can do for your complexion! And no, your hair doesn't grow back dark or course. I use it after I wash my face and it seems to offer a bit of exfoliant as well. You will love it! It's also small enough that you can turn it and angle it to get all surfaces on your face. I think it was made for eyebrows exclusively but I use if for my entire face!"
Why Chris Pratt Says Putting Baby Eloise to Bed Is Like a "Drama" Show
Chris Pratt Talks Funniest Super Mario Bros. Movie Moments
Chris Pratt and Katherine Schwarzenegger's TV viewing habits are a little different as parents.
In an exclusive interview with E! News, Chris joked that the couple's so-called favorite series these days is a baby monitor that watches over their daughters Lyla Maria, 2, and Eloise Christina, 10 months.
"It's this new show where you just hope and pray that they stay asleep all night," quipped the Jurassic World star, who is also dad to 10-year-old son Jack with ex Anna Faris. "It's been really great. Drama, some comedy."
While Chris and Katherine are also fans of Yellowstone and Ozark, the actor noted, "It's been hard for us to find the time to watch anything."
After all, bedtime can be quite the production. As the 43-year-old explained, the biggest challenge is to put his children to sleep and successfully sneak out of the room without waking them.
"That's like an obstacle course," Chris remarked. "And I have one ankle…that cracks every third step. I got a loud ankle, and so I have to hobble out on one leg or else I wake the baby up."
Wizards of Waverly Place Producer Confirms Alex's Sexuality
"We got as close as we could," Peter said on the pod, hosted by Waverly Place alums Jennifer Stone and David DeLuise. "It was pretty much right there."
While his show wasn't able to peel back the layers of Alex and Stevie's relationship, Peter acknowledged that the network has made more progressive strides in recent years.
"Disney Channel has had [queer] characters," he noted. "They did it. At that time, it wasn't a thing."
In the 2016 series finale of the animated comedy Gravity Falls, Sheriff Blubs (Kevin Michael Richardson) and Deputy Durland (Keith Ferguson) confirmed they were in a relationship.
Additionally, shows like Star Wars Resistance, The Owl House and The Proud Family: Louder and Prouder have featured LGBTQ+ representation on Disney Channel since Wizards of Waverly Place left the airwaves. 
Jana Kramer Makes Red Carpet Debut With Boyfriend Allan Russell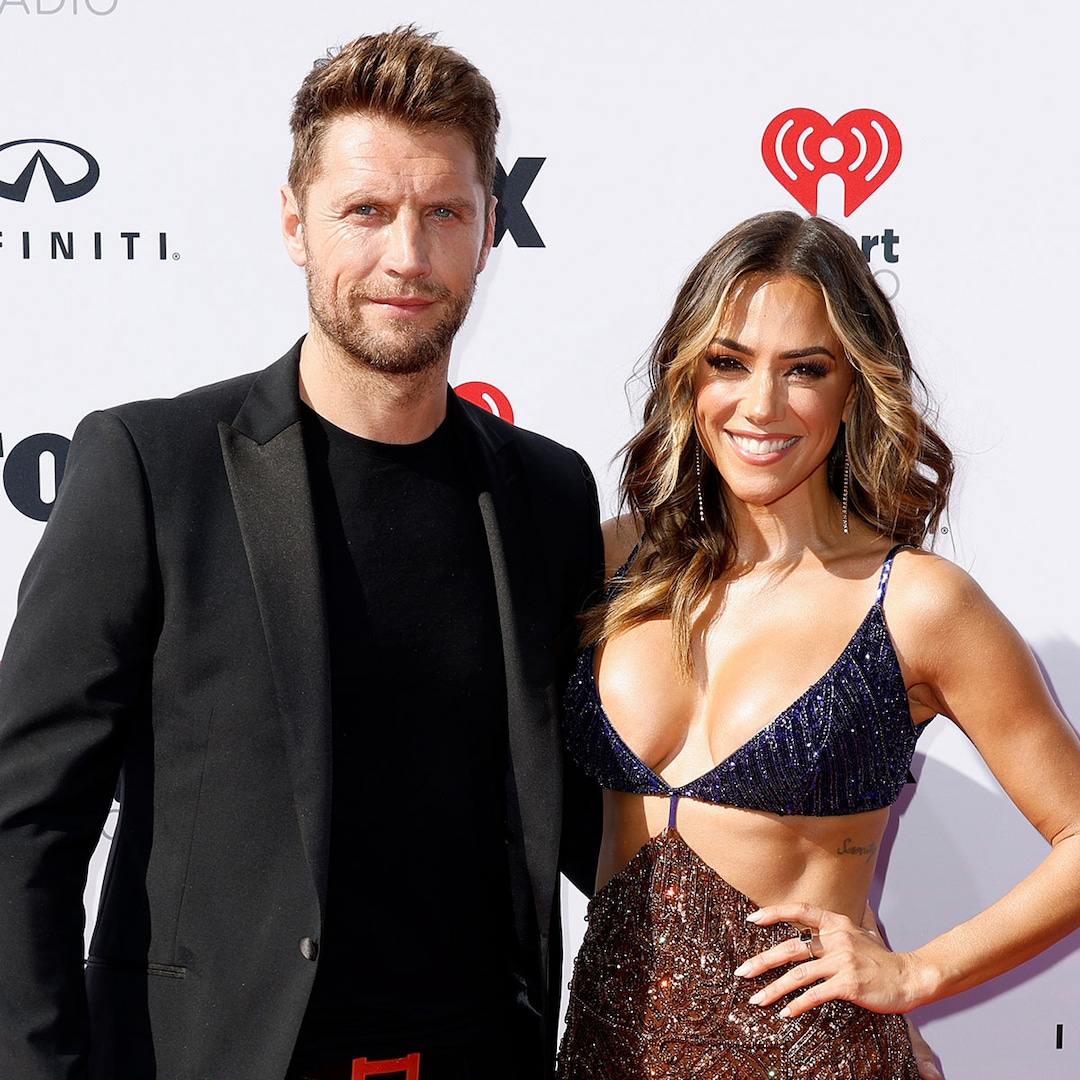 Jana Kramer got the man!
Nearly two months after the One Tree Hill alum went Instagram official with boyfriend Allan Russell, the pair decided to take another big step in their relationship by walking their first red carpet together.
The pair stepped out at the Dolby Theatre in Hollywood March 27 to attend the 2023 iHeartRadio Music Awards. 
Jana dressed to impress in a sparkling dress featuring a plunging blue neckline. Meanwhile, Allan proved he has plenty of fashion game in his black blazer with matching sneakers. 
"This is our first thing as a couple that we're doing," Jana told iHeartRadio's Tanya Rad on the red carpet. "We're excited for Pink! Her energy is amazing." 
While their red carpet photos clearly show a couple in love, Jana has expressed her desire to keep this relationship a bit more private after going through a public breakup with ex-husband Mike Caussin in April 2021.