Tim McGraw Daughter Gracie Shares Update After Taking Ozempic for PCOS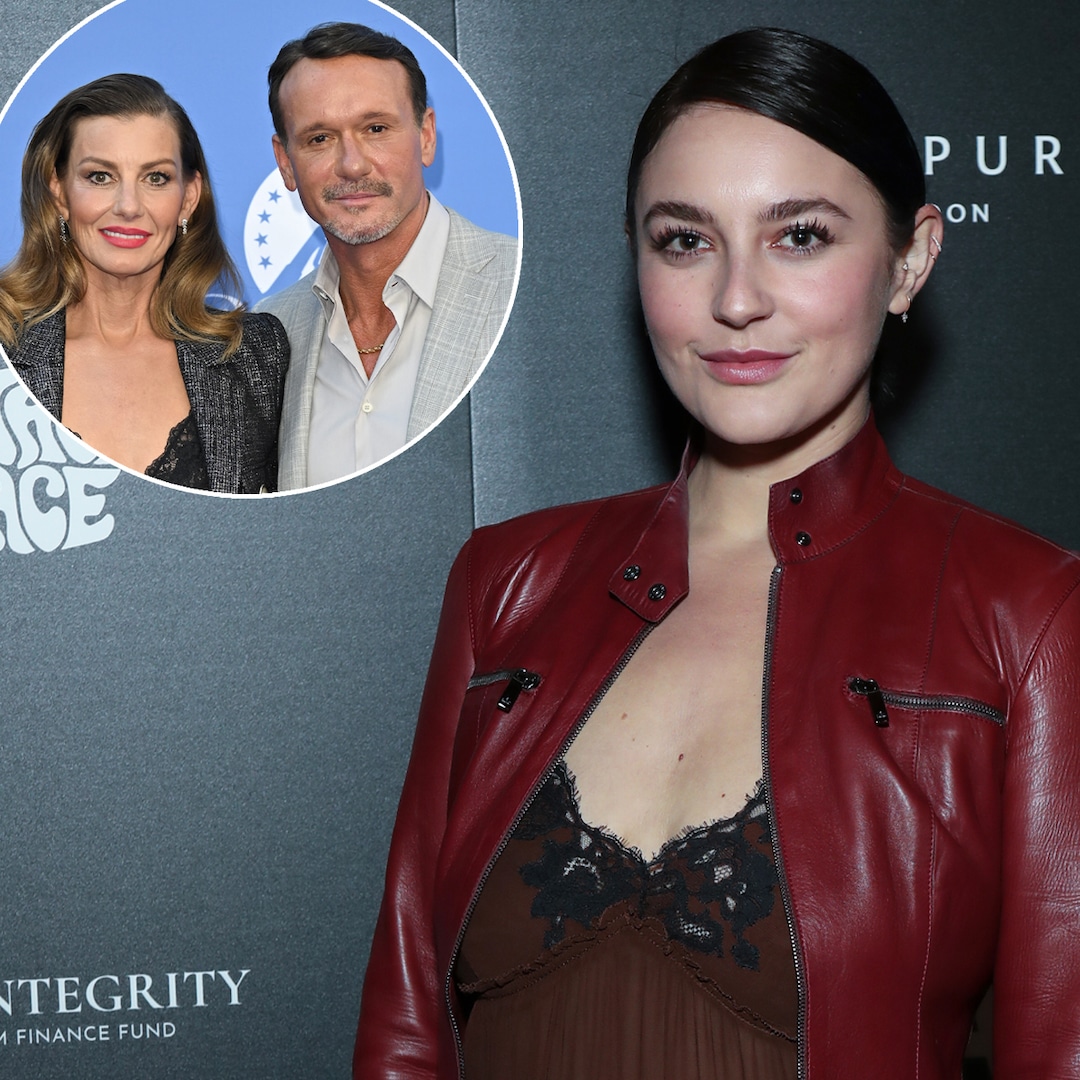 Gracie McGraw is sharing a glimpse into her health journey.
Tim McGraw and Faith Hill's daughter opened up about her experience with Ozempic and how that impacts her polycystic ovary syndrome (PCOS).
After a commenter called out her alleged use of type 2 diabetes medication on Instagram—the picture in question featured Gracie showing off her recent weight loss—the 26-year-old replied,  "I did use Ozempic last year, yes. I am now on a low dose of Mounjaro for my PCOS as well as working out. No need to accuse when I have been open about it."
Last year, Gracie first shared her PCOS diagnosis, which came after years of struggling with her weight.
"To get the correct diagnosis you would need 2 out of the 5 characteristics of PCOS and I had 4," she wrote in March 2022. "During my appointment with my endocrinologist I realized that may have been a factor in my issues with weight, so we decided to try a medicine to regulate my body more normally and create the tools to continue to keep my body and myself healthy as I get older."
People's Choice Country Awards 2023 Winners: The Complete List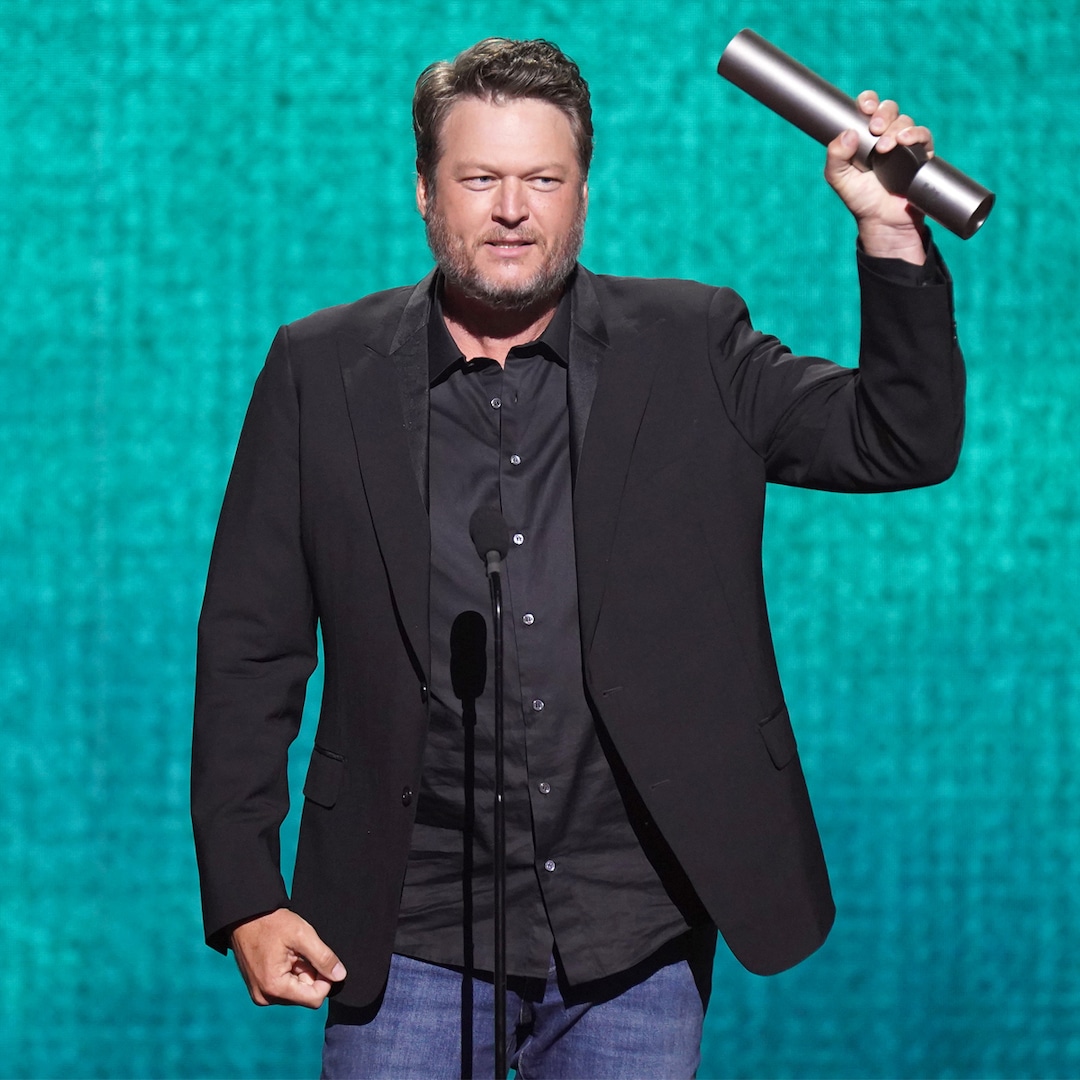 THE COLLABORATION SONG OF 2023
"Beer With My Friends" – Kenny Chesney & Old Dominion (Songwriters: Bryan Simpson, David Lee Murphy, Shy Carter)
"Cowgirls" – Morgan Wallen feat. ERNEST (Songwriters: Ashley Gorley, Ernest Keith Smith, James Maddocks, Milan Modi, Rocky Block, Ryan Vojtesak)
"Red" – HARDY feat. Morgan Wallen (Songwriters: Michael Hardy, Rhett Akins, Ben Hayslip, Jacob Rice)
WINNER: "Save Me" – Jelly Roll with Lainey Wilson (Songwriters: David Ray Stevens, Jason DeFord/Jelly Roll)
"Thank God" – Kane Brown, Katelyn Brown (Songwriters: Christian Stalnecker, Jared Mullins, Jaxson Free, Josh Hoge, Kyle Fishman)
"Wait in the truck" – HARDY feat. Lainey Wilson (Songwriters: Hunter Phelps, Jordan Schmidt, Michael Hardy, Renee Blair)
"We Don't Fight Anymore" – Carly Pearce, Chris Stapleton (Songwriters: Shane McAnally, Carly Pearce, Pete Good)
"You, Me, And Whiskey" – Justin Moore, Priscilla Block (Songwriters: Brock Berryhill, Jessi Alexander, Cole Taylor)
THE CROSSOVER SONG OF 2023
"Dawns" – Zach Bryan feat. Maggie Rogers (Songwriters: Maggie Rogers, Zachary Lane Bryan)
"Just Say I'm Sorry" – P!nk, Chris Stapleton (Songwriters: Alecia Moore, Chris Stapleton)
"Life Goes On" – Ed Sheeran feat. Luke Combs (Songwriter: Ed Sheeran)
"Seasons" – Bebe Rexha, Dolly Parton (Songwriters: Bebe Rexha, Ido Zmishlany, Sarah Solovay)
"Texas" – Jessie Murph feat. Maren Morris (Songwriters: Alex Niceforo, Amy Allen, Jessie Murph, Warren "Oak" Felder)
"That's Not How This Works" – Charlie Puth feat. Dan + Shay (Songwriters: Jordan Reynolds, Charlie Puth, Dan Smyers)
"UNHEALTHY" – Anne-Marie feat. Shania Twain (Anne-Marie Nicholson, CASTLE, Connor McDonough, Riley McDonough)
"Wasted" – Diplo feat. Kodak Black & Koe Wetzel (Songwriters: Bill K. Kapri, Richard Cook Mears IV, Ropyr Wetzel, Thomas Wesley Pentz) 
THE ALBUM OF 2023
Bell Bottom Country – Lainey Wilson
Different Man – Kane Brown
Gettin' Old – Luke Combs
WINNER: One Thing At A Time – Morgan Wallen
Religiously. The Album. – Bailey Zimmerman
Rolling Up The Welcome Mat – Kelsea Ballerini
the mockingbird & THE CROW – HARDY
Whitsitt Chapel – Jelly Roll
THE MUSIC VIDEO OF 2023
"In Your Love" – Tyler Childers
"Need a Favor" – Jelly Roll
"Tennessee Orange" – Megan Moroney
"Thank God" – Kane Brown, Katelyn Brown
"Thought You Should Know" – Morgan Wallen
WINNER: "wait in the truck" – HARDY feat. Lainey Wilson
"Where We Started" – Thomas Rhett, Katy Perry
"You Proof" – Morgan Wallen
Wynonna Judd's Cheeky Comment About Tim McGraw Proves She's a Champion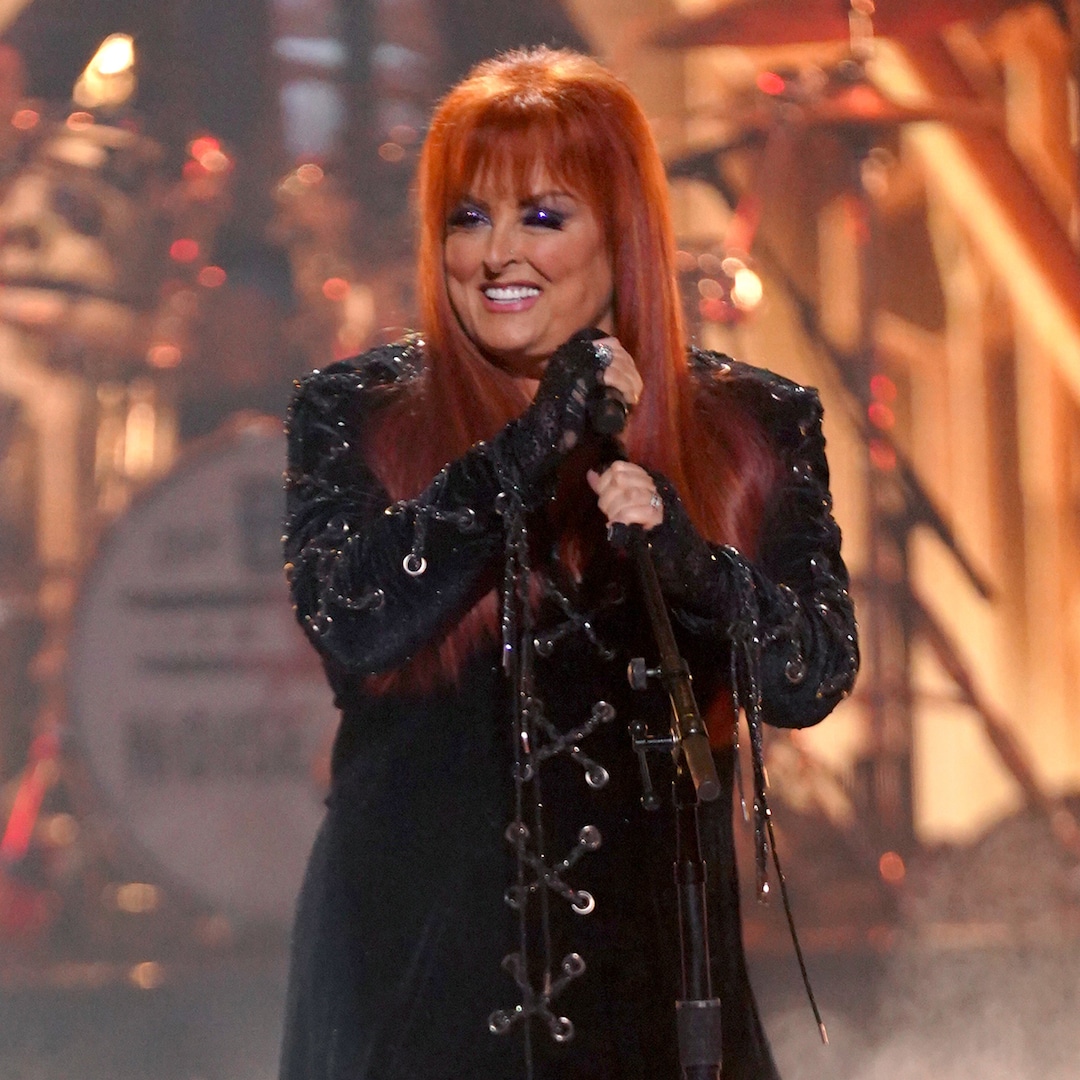 Wynonna Judd "I Saw the Light" / "No One Else On Earth" FULL PERFORMANCE at People's Choice Country Awards 2023
Wynonna Judd was humble and kind when she took the stage at the 2023 People's Choice Country Awards. 
After all, the "I Saw the Light" singer gave a nod to Tim McGraw as she looked back on her decades-long music career while accepting the first-ever Country Champion Award at the Sept. 28 ceremony. (See the complete list of winners here.)
Joking how half of the audience either "don't know who I am" or was "not born when I had my years of being fabulous," the 59-year-old pointed out that "back in 19-blah-blah-blah, Tim McGraw opened for me."
"Four weeks ago, I opened for Tim," she continued to laughter and applause. "The highs are highs and the lows are low, baby, but don't ever let them tell you who you are."
Elsewhere in her speech, Wynonna noted how the definition of champion means "to do battle for others' honor," quipping to the crowd, "and that is exactly what I'm going to do tomorrow when I get on a commercial flight and fly to Denver and do one more show, because I can't get enough of you."
Blake Shelton Reveals the Epic Diss Toby Keith Once Gave Him on Tour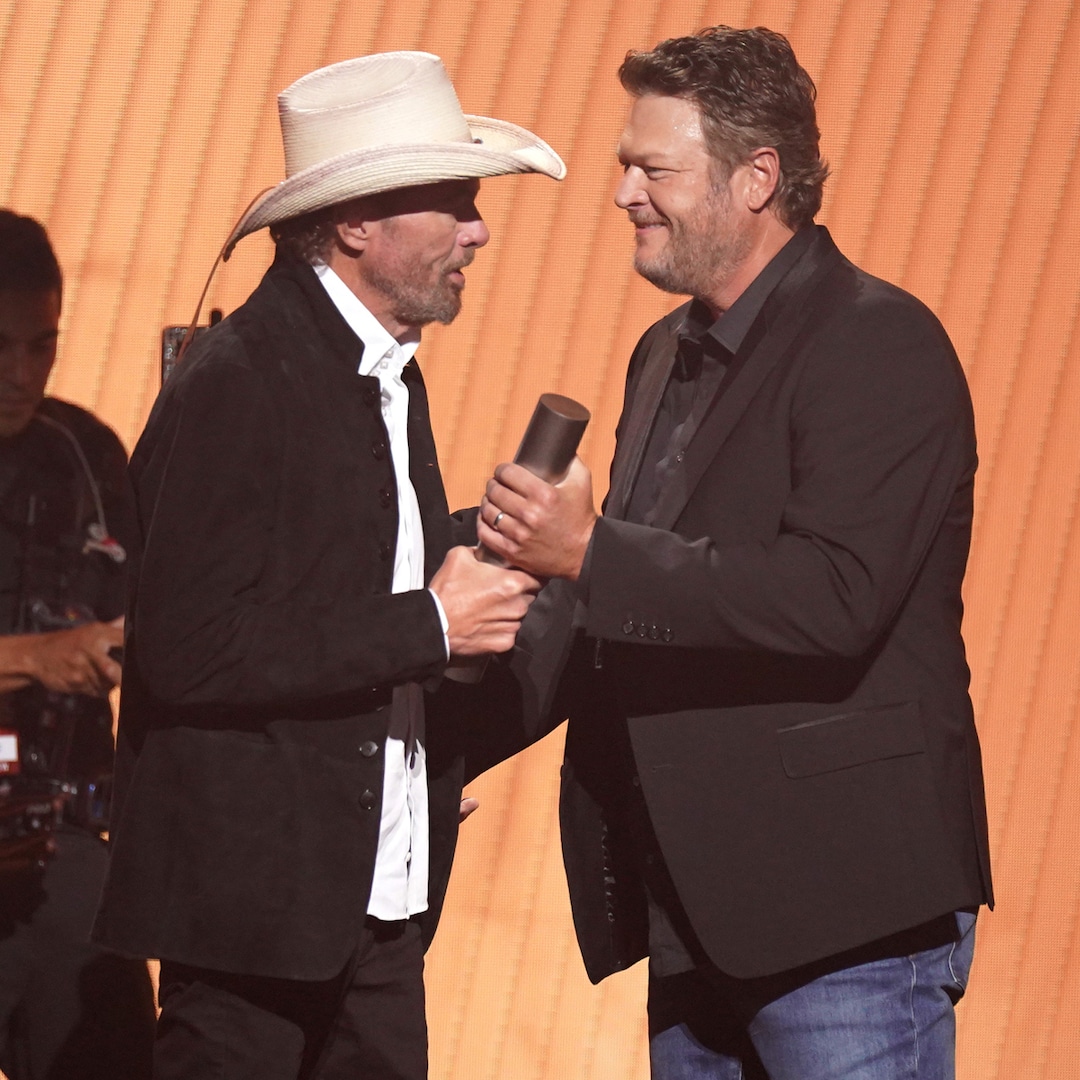 "I remember one night, it was after an award show," he recalled, "and Toby had been up for like four or five awards and, man, he didn't win crap that night. I was talking to him after that and I had the nerve—I was so excited to be able to get under his skin—I said, 'Man, Toby, if I ever make it big enough one day and I get nominated for some awards, I hope it's against you.'"
But Toby had a different reason for saddling up with the young buck on tour.
"I swear, Toby looked at me and he said, 'You know why I brought you out on tour with me?' And I said, 'No,'" Blake continued. "And he goes, 'I wanted to prove to this industry that I don't really need an opening act.'"
All jokes aside, the "God's Country" artist also shared how his fellow Oklahoman shaped his time in music back in the day.
"Watching him, I felt the impact of Toby's music from the anthems that spoke to the bigger things to the songs that are full of humor and energy and the soundtrack to good times," Blake reflected. "Man I was out there with Toby for, it was a long time, like almost two years I think. I finally go the point where I was comfortable enough being around him."
He added, "I love my Oklahoma brother, everybody."
Meanwhile, Toby isn't the only honoree of the night. Wynonna Judd is receiving the first Country Champion Award for her career in country music along with her advocacy throughout the years, including working closely with the Wounded Warrior Project and Habitat for Humanity.