This $12 Avocado Slicer Has 25,100+ 5-Star Amazon Reviews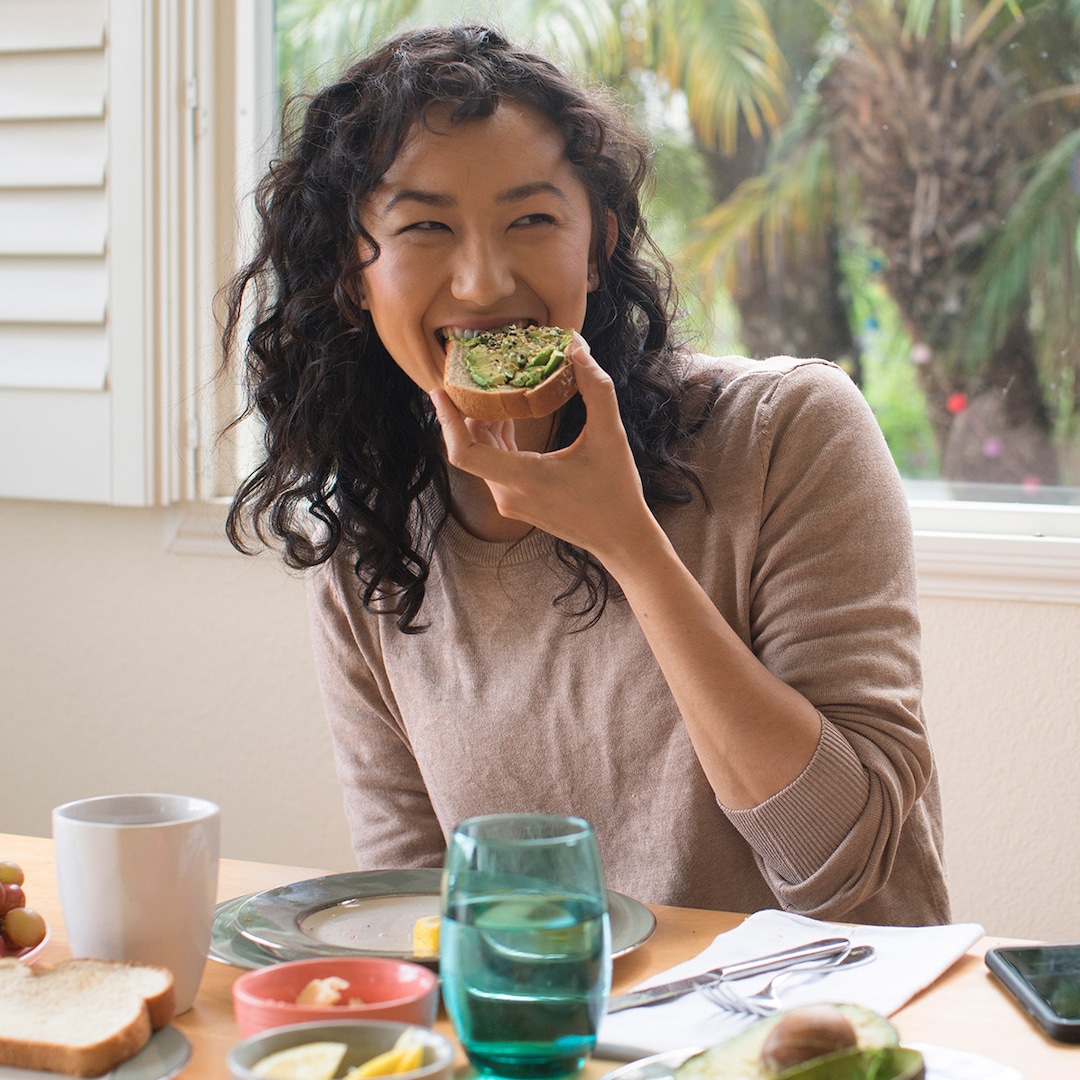 But of course, you don't have to take our word for it. There's thousands of glowing reviews that sing this slicer's praises.
OXO Good Grips 3-in-1 Avocado Slicer Reviews
One shopper explained, "I like avocados. However, I found myself not buying them as frequently as I'd like to eat them because, frankly, they're a messy, dangerous, pain-in-the-butt to open. Not anymore! From the plastic knife (no more accidental cuts!) to the handy scooper (such a time saver!), this little gadget is well worth the room it takes up in my utensil drawer. The only issue I had was that the pit-puller does not work on smaller and not evenly halved avocados, but it works nicely on regular sized ones and/or ones that have been properly halved. Overall, highly recommended!"
An Amazon customer shared, "I LOVE this avocado slicer!! It does everything-cuts the avocado in half, removes the seed, and slices the avocado in perfect slices! I have used other tools but none compares with this one!! A must have!"
Someone else reviewed, "L-O-V-E this thing! Worth the money just for the pit removal… the other functions are just bonus features."
A loyal user of the product shared, "I have purchased this avocado tool for myself and several times as gifts for family and friends. This OXO tool is hands down the best and most sturdy one on the market. I don't know how anyone eats avocado without using this to be honest!"
Another fan of the slicer said, "Avocado? Yes, Please! This tool is awesome. Easy to cut open the fruit. Pit remover works well, just push onto the pit and give it a twist, and the pit pops right out. The best part is the slicer. Makes beautiful slices for a great presentation (see attached photo of slices, ok, one side came out perfect, I kind of gummed up the other side). The tool can then be used to scrape any remaining fruit out of the skin. Really happy I bought this tool!"
And in a review titled "DO IT," another enthusiastic reviewer said, "What an awesome tool this is! I should have gotten one of these years ago! Living in SoCal, I get avocados from the Farmer's Market all year long and this incredible tool is just fantastic. The 'knife' is plastic, yet sharp and cuts through the skin like butter! Then you flip it on it's side and place the prongs over the pit and push in. The pit comes out and you push from the opposite side and it releases right into the garbage can… no more dangerously stabbing the pit with a sharp knife to lift it out and then struggling to get it off the knife! Then, flip the tool over for the third time and slide it from top to bottom for the PERFECT slices! LOVE OXO brand, and LOVE this."
Inside Nicole Richie's Private World as a Mom of 2 Teenagers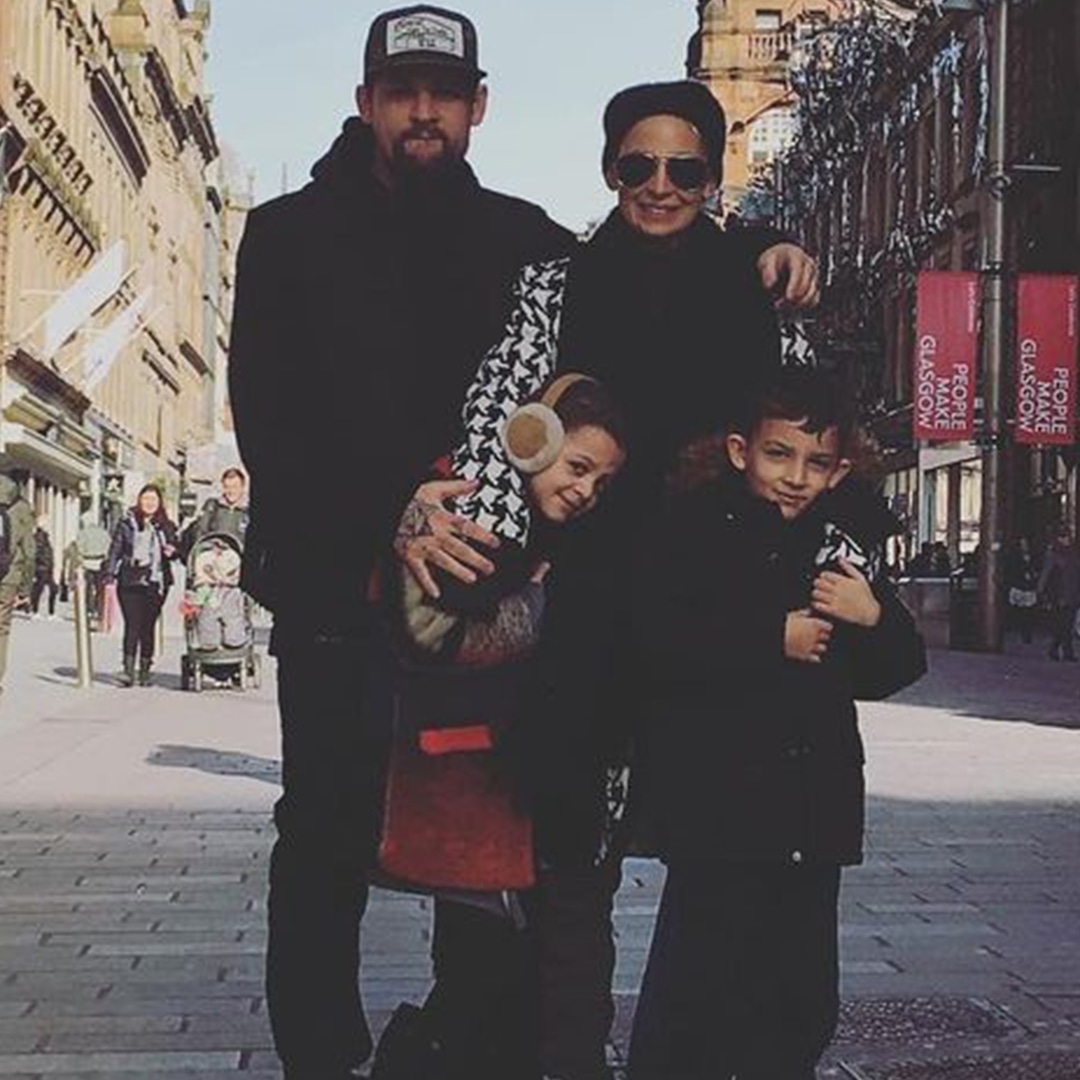 "My mom let me go through her closet," Nicole told E! News in 2016, "and she didn't treat her clothes like they were precious, so I do the same thing with her. There are times when she grabs something and I'm like [eek]…'Okay!' And then I sneak five minutes later and take it back." (And sometimes the borrowing ran both ways, as when Nicole stepped out in her daughter's on-point faux-furry pink jacket in 2014.)
And when she did a collab with Urban Decay in 2018, Nicole said her then 10-year-old also enjoyed experimenting with makeup. Maybe even more than her mom did.
Harlow's "a different beast than me," Nicole told People. "She should have this campaign. She is like a glitter, a liner, a liquid liner, a blush, a lipstick, a YouTube tutorial video. She is in it." 
In recent years, Nicole has said on multiple occasions that, with Harlow still shopping in her closet, she's taken to marking an "N" on all of her own stuff with a Sharpie to distinguish what's hers.
Don't Miss a $80 Deal on a $180 PowerXL 10-Quart Dual Basket Air Fryer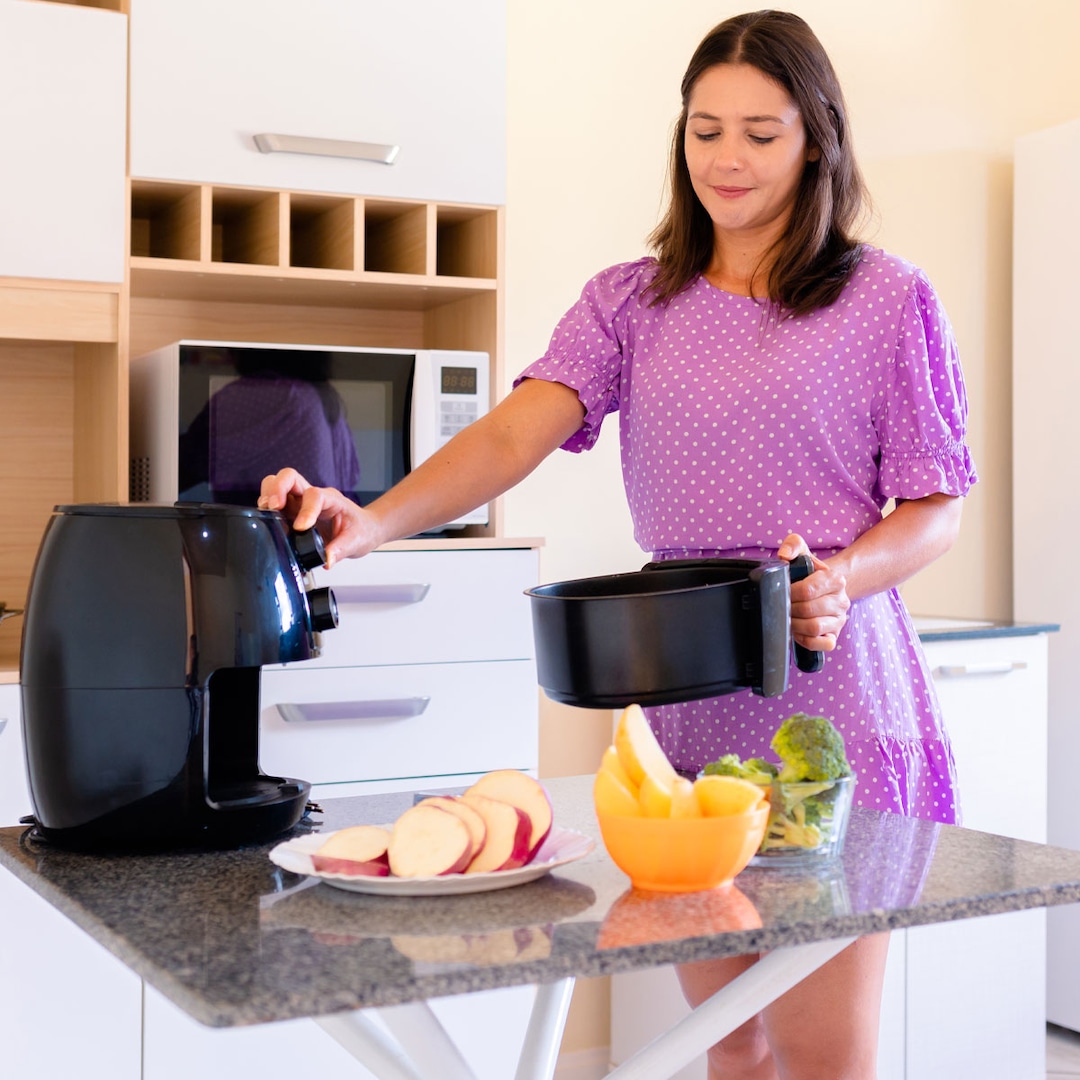 These rave reviews will convince you that this air fryer is a must-have for your routine.
PowerXL 10qt 8-in-1 1700W Dual Basket Air Fryer Reviews
A shopper said, "We loved our first Power XL air fryer that we've used for 3+ years. We received this new Power XL dual basket with smart sync today. I love it, and the kids just made chicken nuggets and onion rings, and they turned out perfect. We will use it in some capacity every day."
Another explained, "I needed the double basket for the way I cook and it has been perfect for my needs. I use it almost every day, it has a permanent home on my kitchen counter top. Controls are accurate for time and temperature. Easy to clean, I wipe out the grease and loose bits left over from whatever I am cooking, pop it in the dishwasher, and it cleans beautifully. The ability to make the two baskets into one larger one is an outstanding feature."
Someone declared, "This is the best air fryer I have ever seen or worked with!.. once u read instructions … it is a snap to operate! I suggest to go online and get the liners …. And clean up is a quick thing! Highly recommend! Thanks QVC."
"I'm is the process of losing weight and this fits into my life style. The food is tasty. Cooks faster than the conventional oven. It's easy to clean the machine and nice looking appliance on my counter top," a shopper wrote.
A reviewer said, "I love this air fryer! I had bought the Nuwave air fryer I sold it, to hard to use. This is awesome ! I did pork chops my first try and they turned out great! Easy to use and clean. Thank you Power XL!"
Still shopping? You'll love these Memorial Day 2023 home deals on air fryers, mattresses, furniture, and more.
Amazon Reviewers Swear By These 15 Affordable Renter-Friendly Products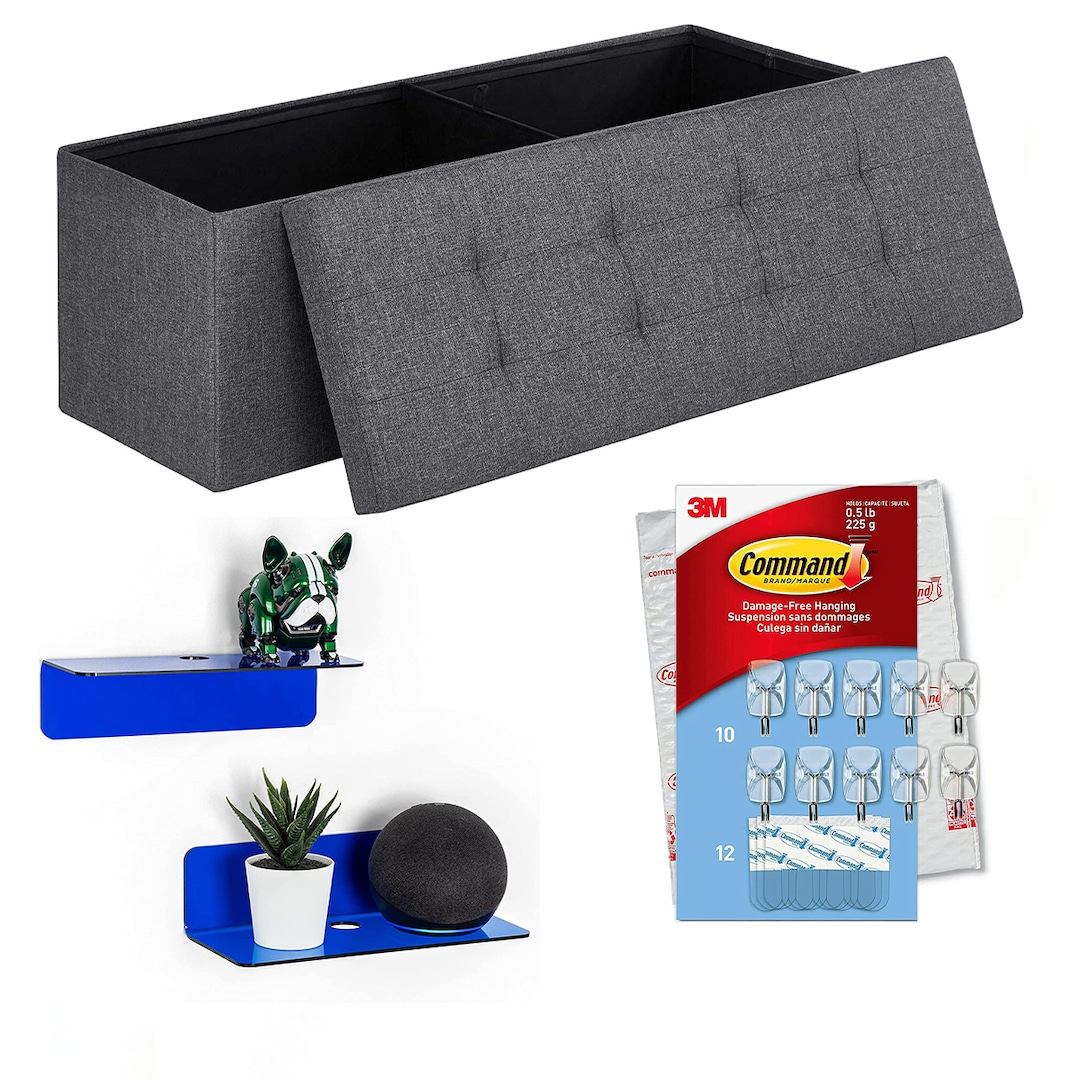 We independently selected these deals and products because we love them, and we think you might like them at these prices. E! has affiliate relationships, so we may get a commission if you purchase something through our links. Items are sold by the retailer, not E!. Prices are accurate as of publish time.
Renting a space comes with the false idea that your space needs to have some pretty neutral, plain features. But, just because you have certain limitations from a landlord or don't want to damage any surfaces or walls doesn't mean you can't personalize your space and make it truly feel like home.
With these rental-friendly home finds from Amazon at some unbeatable prices, you can improve and transform any space. From a countertop dishwasher to cute peel and stick wallpapers, the possibilities with these products are endless. And, they come with thousands of Amazon reviewers' stamps of approval.
Keep scrolling for some of the best rental-friendly essentials on Amazon for as low as $6.