Star Trek Actress Nichelle Nichols Dead at 89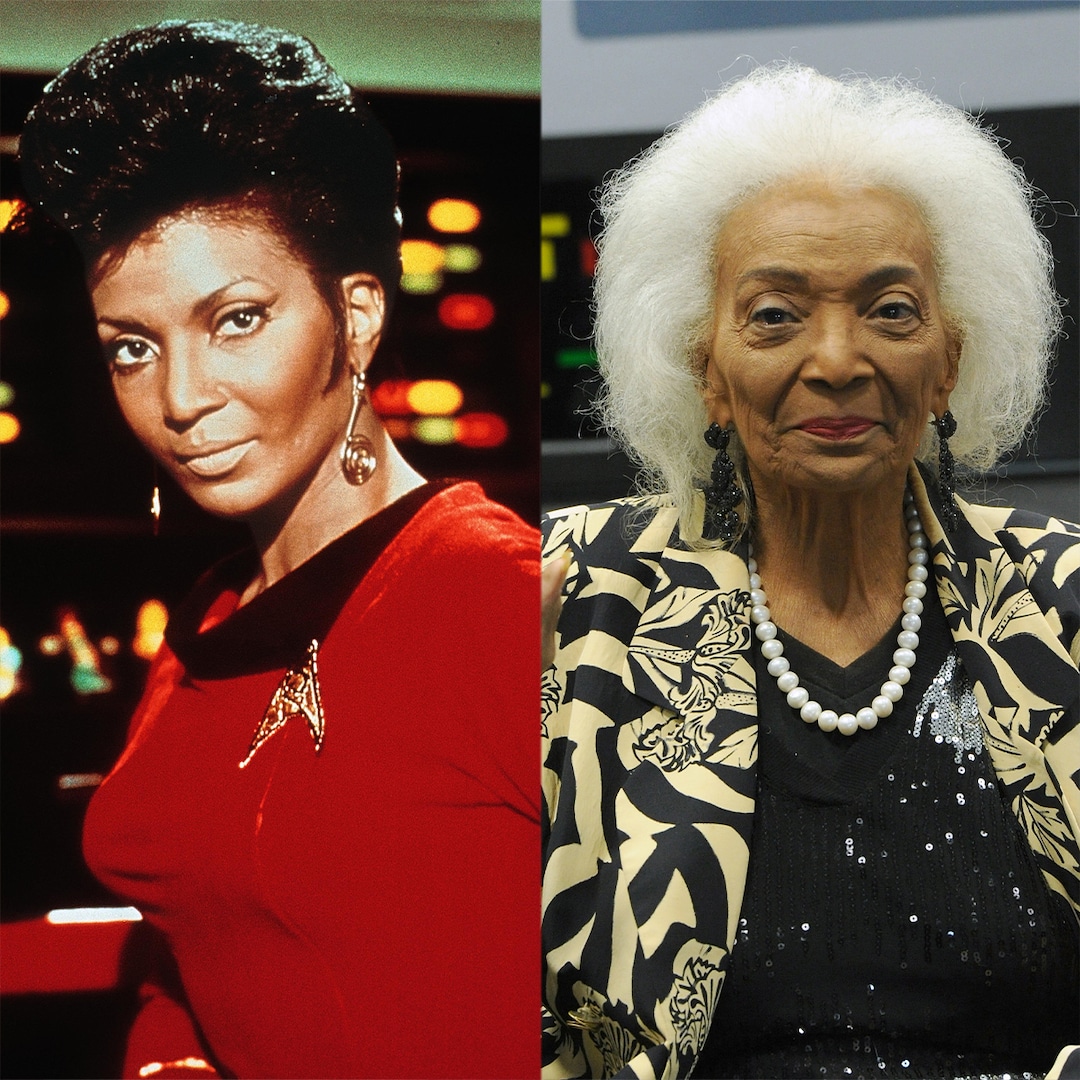 In addition to her Star Trek role, Nichelle also played Nana Dawson on Heroes and Lucinda Winters on The Young and the Restless and had small parts in films and TV movies such as Sharknado 5: Global Swarming in 2017. In recent years, she filmed a few projects that have yet to be released. Last December, she was honored at her final convention appearance by Star Trek fans at Comic-Con.
Nichelle is also known for her singing career and her work with NASA to recruit women and minorities for the space shuttle program.
Nichelle helped Star Trek break barriers. She was the first Black woman to have a continuing co-starring role on television, according to Smithsonian magazine. She also helped create one of the original series' most talked-about moments.
In a season three episode that aired in 1968, one year after the U.S. Supreme Court declared interracial marriage legal, the actress' character, the Starship Enterprise's communications officer, and William Shatner's main character, her boss Captain James T. Kirk, kiss each other (under orders from evil aliens).
"The first thing people want to talk about is the first interracial kiss and what it did for them," the actress told the Associated Press in 2010. "And they thought of the world differently, they thought of people differently."
Nichelle had almost quit Star Trek after the first season after receiving offers for Broadway roles—her dream. She told NPR that while mulling the decision over, she attended an NAACP fundraiser, where she met Dr. Martin Luther King Jr. The actress told NPR that he told her, 'Yes, Ms. Nichols, I am your greatest fan. I am that Trekkie.'"
She continued, "He complimented me on the manner in which I'd created the character. I thanked him, and I think I said something like, Dr. King, I wish I could be out there marching with you. He said, no, no, no. No, you don't understand. We don't need you…to march. You are marching. You are reflecting what we are fighting for."
Nichelle said she told the civil rights leader that she planned on leaving Star Trek. "He stopped me and said, 'You cannot do that…For the first time, we are being seen the world over as we should be seen." The actress also said he told her that Star Trek was the only show he and his wife Coretta allow their little children to stay up and watch.
Pregnant Hilary Swank Spots One of Her Twins Flexing in New Sonogram
Hilary Swank is giving fans another peek at her little champions.
The Million Dollar Baby star, who is expecting twins with husband Philip Schneider, recently shared her sonogram to Instagram and joked one of her little ones seemed to be showing off some muscle.
"Baby A flexing for the camera at their ultrasound," she captioned the March 19 post. "#TheRealMillionDollarBaby #Prizefighter."
And fans couldn't get enough of the sweet image. "Tell me you're Hilary Swank's baby without telling me you're Hilary Swank's baby," one follower commented. Added another, "That's your baby for sure!" 
Swank, who tied the knot with Schneider in 2018, announced her pregnancy in October. "This is something that I've been wanting for a long time, and my next thing is I'm gonna be a mom," she said on Good Morning America at the time. "I'm gonna be a mom, and not just of one but of two. Yeah, I can't believe it."
The Best Benzene-Free Dry Shampoos & Alternatives for Refreshed Hair
We independently selected these deals and products because we love them, and we think you might like them at these prices. E! has affiliate relationships, so we may get a commission if you purchase something through our links. Items are sold by the retailer, not E!. Prices are accurate as of publish time.
If you can't imagine a life without dry shampoo, I'm right with you. While it's a holy grail product for so many, it's also important to note that tons of dry shampoos have been recalled due to the finding of heightened benzene levels.
However, there are still tons of options out there that will give you refreshed, oil-free tresses, without putting your health on the line. There are several dry shampoos and alternatives out there that you can count on. From Eva NYC, a brand that tested its aerosols for benzene and came back with no detectable levels, to Geologie's transformative co-wash that adds life to your hair while extending time between washes, you can trust these products to give you revitalized feeling and looking hair without exposing you to carcinogens.
Read on for the top dry shampoos and hair care alternatives for as low as $9. Your hair— and health— will thank you!
Gina Rodriguez Gives Birth, Welcomes First Baby With Joe LoCicero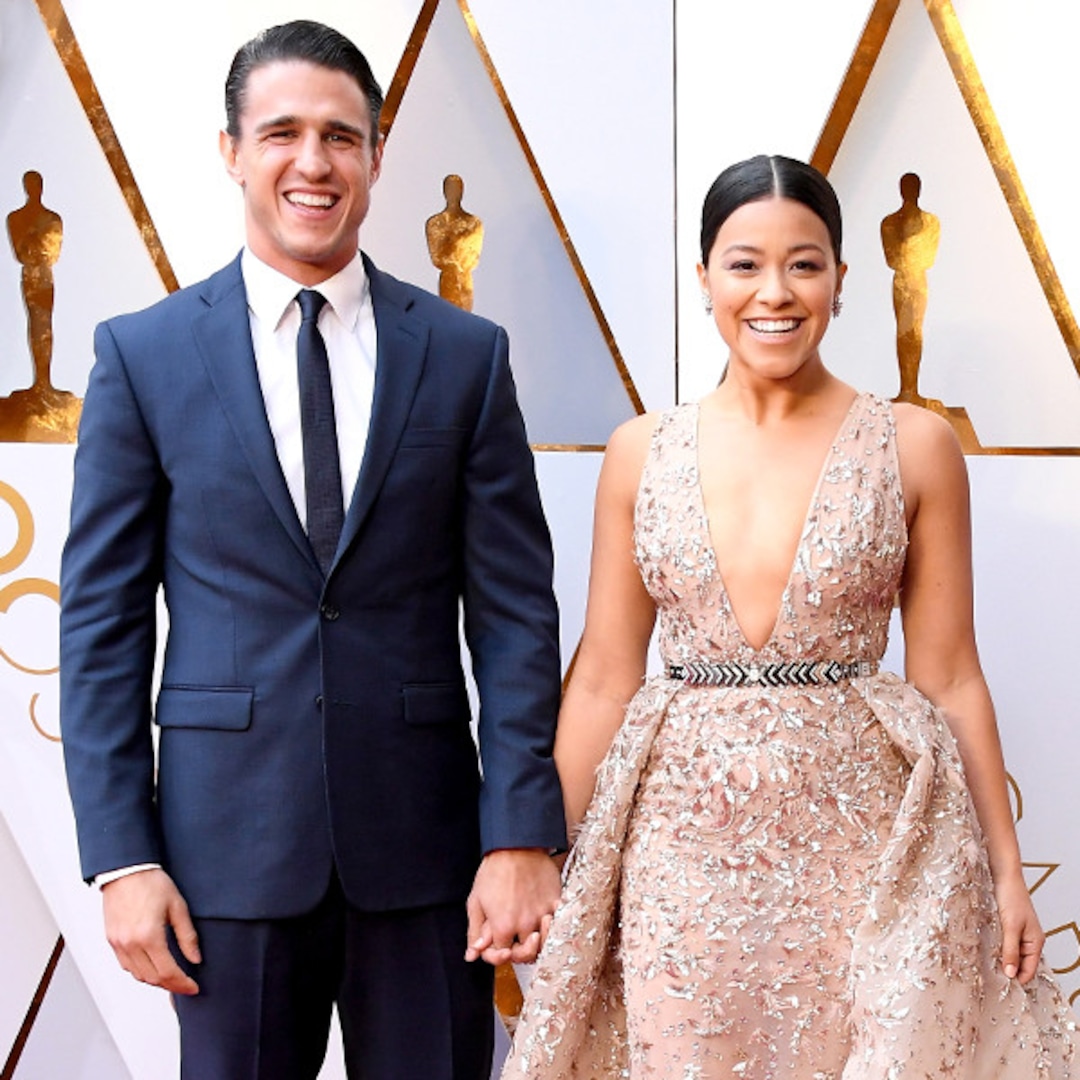 Gina Rodriguez is adding a new title to her resume: mom.
The Someone Great actress and husband Joe LoCicero welcomed their first child together, a baby boy, her rep confirmed to Today.
The new parents first met six years ago set of Gina's hit CW series Jane the Virgin, when Joe hilariously portrayed a stripper during an episode in season two. The pair made their red carpet debut in November 2016, packing on the PDA at Marie Claire's first annual Young Women's Honors Gala.
Two years later, Joe popped the question, with Gina later gushing to E! News, "I'm stuck with that man for life, he made that so." However, she remained mum on the details of the proposal.
"I don't think I'm gonna ever share that," the Golden Globe winner said. "Because there's only so many things that you get to own when you become a public figure, because it's the blessing and the curse of it, you know?"