Remember Natalia Dyer in the Hannah Montana Movie? Take a Look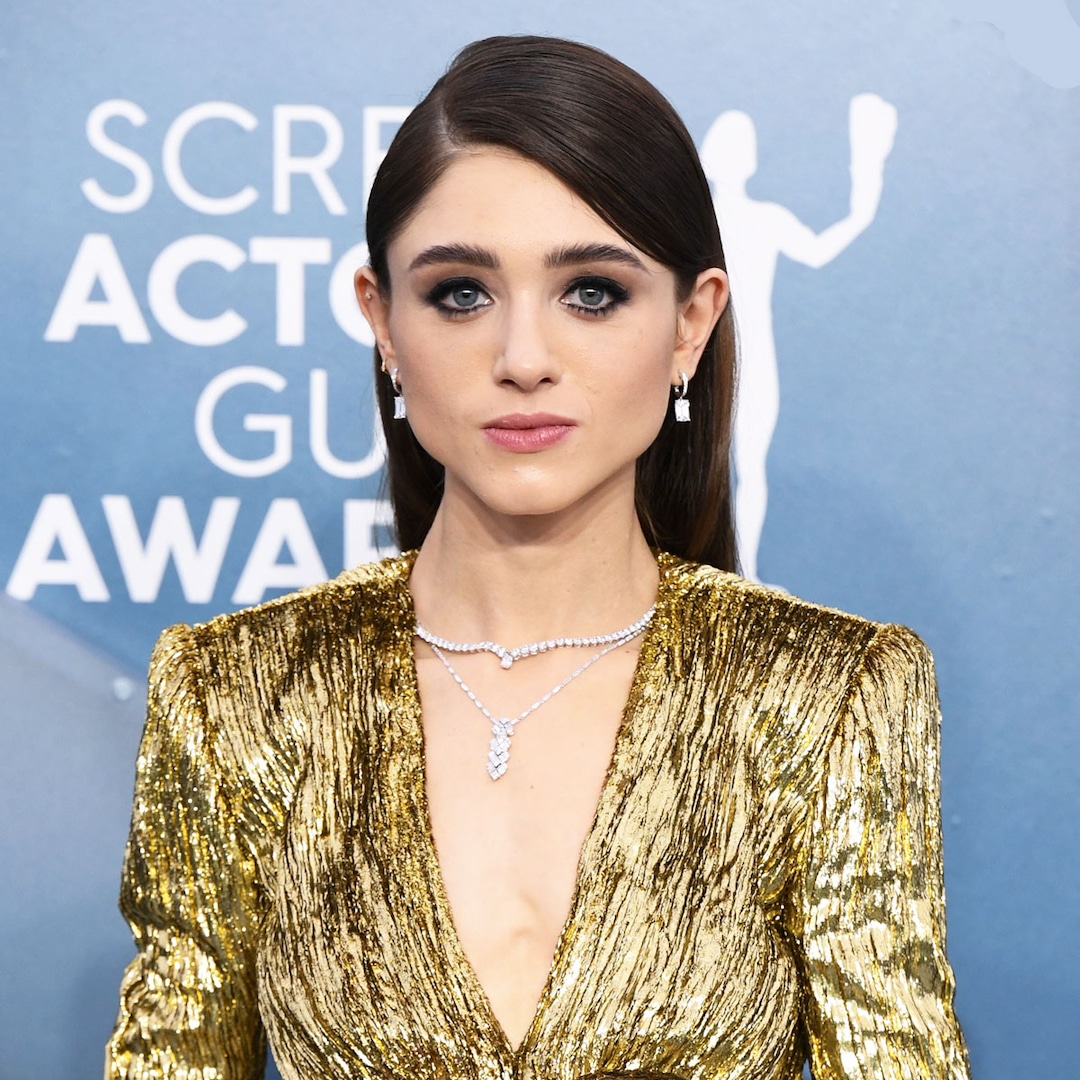 Natalia Dyer has lived the best of both worlds.
The Stranger Things star had a blast to the past and recalled her acting debut, which just so happened to be a small role she had on the 2009 film, Hannah Montana: The Movie. Yes, it's true Natalia started off her career by appearing alongside our favorite normal girl living a double life as a pop star, played by Miley Cyrus.
"I did have a small little bit on the movie Hannah Montana," Natalia said in a July 27 video with Elle UK.
When asked what her alter ego would be like if she had a secret life like the film's main character, she admitted her other half would be a lot different. "I'm pretty introverted and keep to myself," Natalia—who played Clarissa Granger, a British Hannah Montana fan—explained. "So if she's my alter ego I think she would have to be a bit more outgoing and just out in the world." 
Mark Consuelos Makes Cheeky Confession About Kelly Ripa's Naked Body
Kelly Ripa and Mark Consuelos are sharing the bare truth. 
While discussing Naked Attraction—the U.K. dating show that recently began streaming on Max—on the Sept. 26 episode of Live, the cohosts revealed the physical attributes that lured them to each other when they first met. 
As Kelly explained the concept, which she said centers on a suitor who "critiques and eliminates six potential dates standing on stage by scrutinizing their fully nude bodies," Mark exclaimed how not being able to see the dates' faces until the end blew his mind. 
"I start here," he continued while pointing at his wife's face. "That's where I fell in love with you. Right here—those eyes. And then you start glancing at things. Nice shoes."
Kelly then wondered if they would have been drawn to each other had they met in a Naked Attraction way 28 years ago as opposed to on All My Children. As she scanned her body—noting "feet, ankles, knees revealed, thighs revealed, private parts revealed"—Mark said he was "still in." The Let's Talk Off Camera podcast host then continued on. 
"All right, we get up here," she said, later pointing at her chest. "Now, what happens?"
Travis Kelce Reacts to Paparazzi At His House Amid Taylor Swift Rumors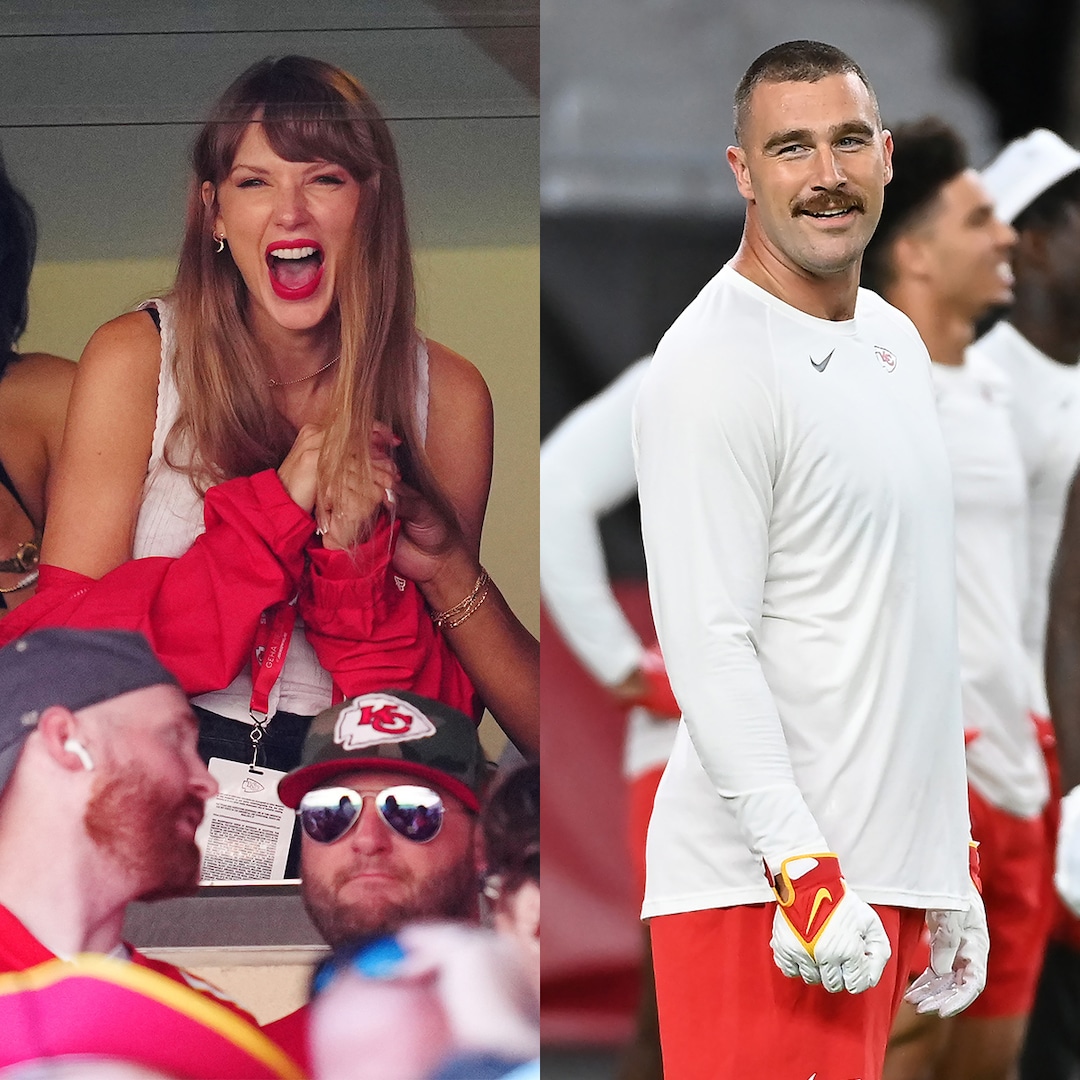 Travis Kelce is learning how to shake off the paparazzi in a whole new way. 
Days after Taylor Swift and the Kansas City Chiefs tight end fueled romance rumors after she attended his Sept. 24 home game against the Chicago Bears, Travis is reflecting on the ways in which his life has already changed since the enchanted game day.
"I've noticed a few things," he said to brother Jason Kelce during the Sept. 27 episode of their podcast New Heights. "Like paparazzi outside my house. They all have British accents, too."
And when Jason wondered how the 33-year-old knew they were paparazzi, Travis replied, "They have a camera in their hands and they're screaming my name." 
The Philadelphia Eagles player quickly quipped in response, "Oh, that's a dead giveaway."
Of course, in addition to watching Travis' team beat the Bears—with the athlete scoring a touchdown—Taylor also hung out with him after the game. The two were seen leaving the stadium together in footage shared by NFL social media accounts, as well as in photos circulating on social media that captured the two in Travis' convertible. In fact, referring to her song, he even recalled the moment on the podcast, "And then we just slid off in the getaway car in the end."
Gisele Bündchen Shares Rare Photo With Her 5 Sisters in Heartfelt Post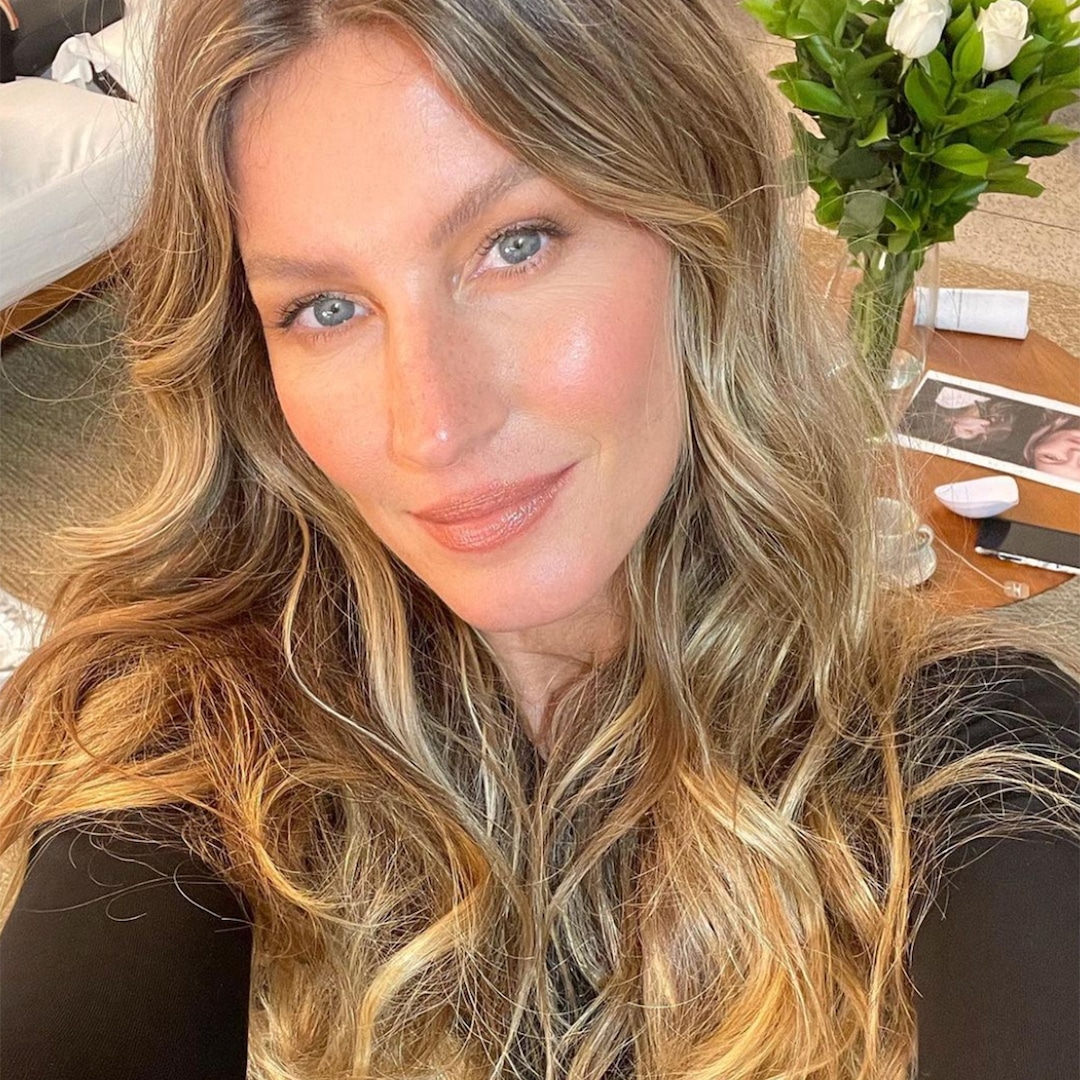 Gisele Bündchen is giving fans a front row seat to her family life.
The supermodel shared photos from her trip to Brazil on Instagram Sept. 26—including a rare snap of her with all five of her sisters.
The picture showed Gisele, her twin Patricia, and their siblings Rafaela, Graziela, Gabriela and Raquel gathered around a table with their mom Vânia and dad Valdir. However, they weren't the only ones making memories as other images featured the former runway star's daughter Vivian, 10, and son Benjamin, 13, who she shares with ex Tom Brady.
In the photos, Gisele—who was born in Brazil—and her loved ones could be seen visiting the famous Christ the Redeemer statue in Rio de Janeiro and just hanging out together. And even when she isn't with her relatives, the 43-year-old reminded them in her post that they're, "Always in my heart and prayers."    
This isn't the first time Gisele has offered a peek inside her bond with her sisters. She also attended the 2023 Luz Alliance Gala with Patricia in May and has given her siblings shout-outs on social media.