Is Heather Matarazzo Related to Gaten Matarazzo? See Her Response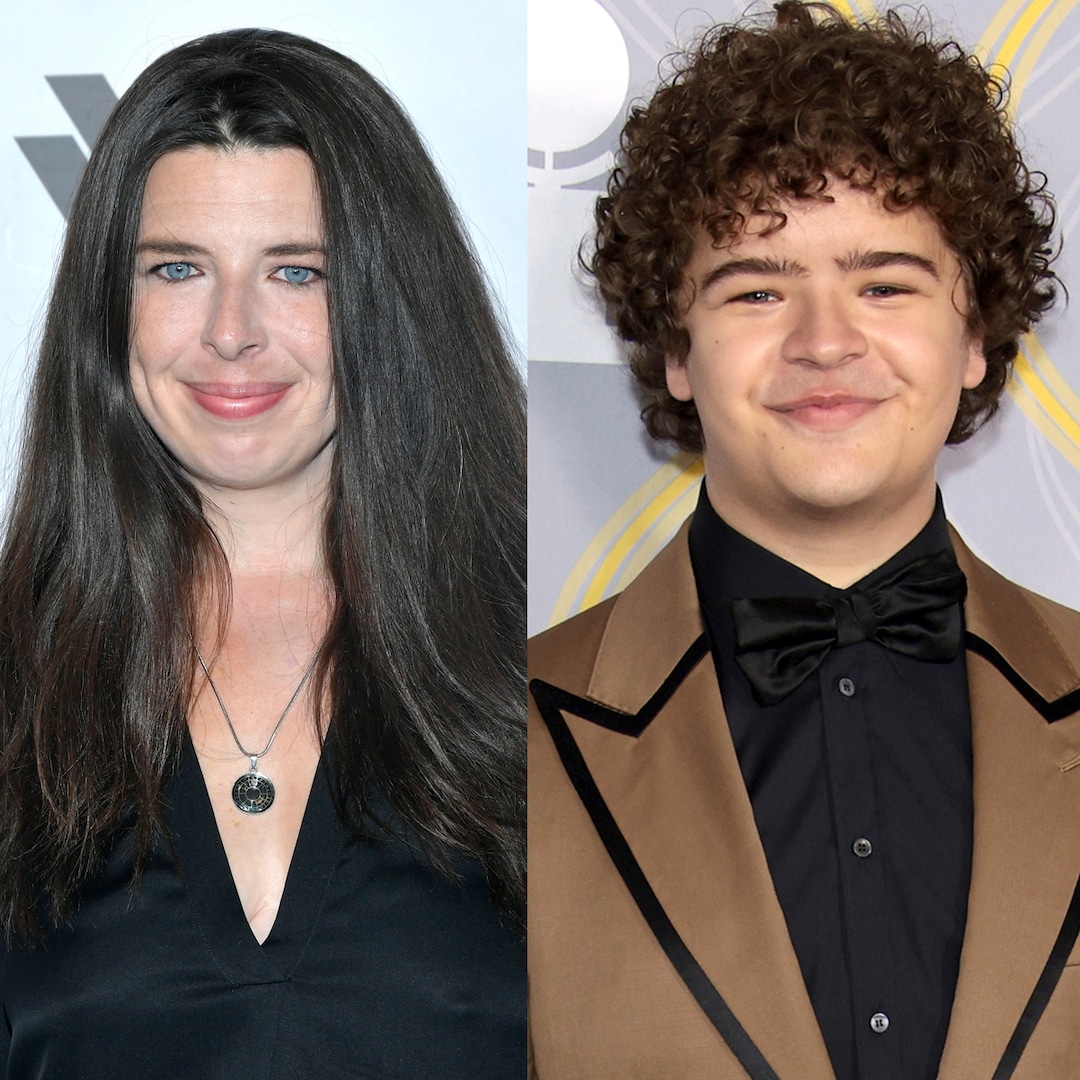 Stranger Things' Gaten Matarazzo Reacts to Dustin vs. Mr. Wheeler
Forget the upside down—this one is pretty straight forward: Princess Diaries alum Heather Matarazzo is not related to Stranger Things star Gaten Matarazzo.
 
Due to the actors having the same last name—and making a name for themselves in the same industry, of course—fans have naturally wondered if the two were related. Adding to the confusion, Gaten's mom is also coincidentally named Heather Matarazzo, so the assumption is not truly all that far-fetched.
 
However, in a TikTok shared by Heather on July 26, the actress made it clear that is not the case. Her video was stitched with another posted by a user asking, "Why is no one talking about this," as he Googled the two stars. And to this, the actress simply shook her head no. In her caption for the clip, Heather also wrote, "I adore #gatenmatarazzo but he is NOT my son."
 
Following the actress' post, fans couldn't get over the possible connection between Lilly Moscovitz and Dustin Henderson.
Becky G Goes Solo on Red Carpet Amid Sebastian Lletget Cheating Rumors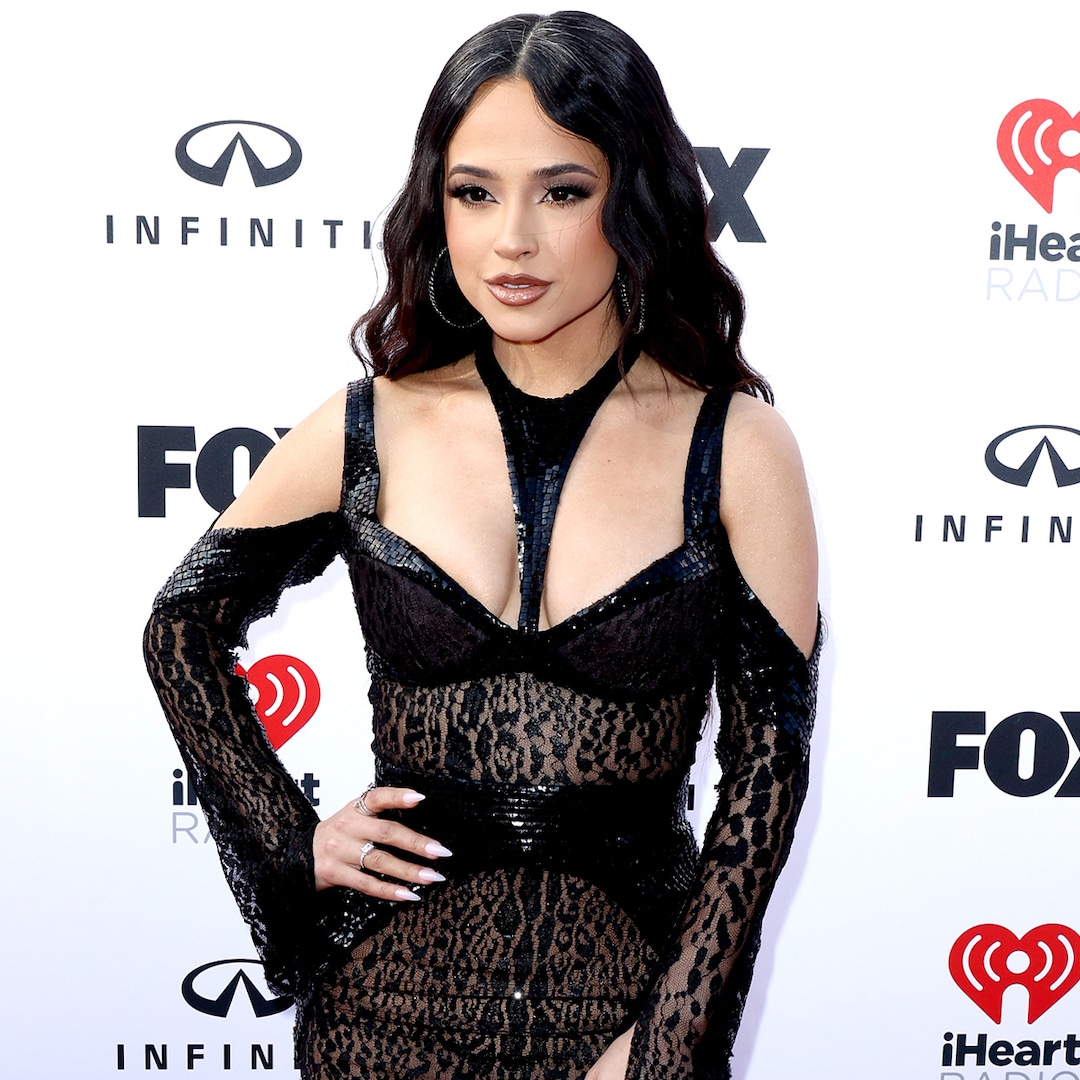 Becky G is giving us reasons to dance in the mirror and sing in the shower.
The "Shower" singer hit the 2023 iHeart Radio Music Awards on March 27 in iconic fashion, donning a black Julien Macdonald gown with lace details and cut-out sleeves. Becky paired her look with hoops, but didn't appear to have her engagement ring for the award show and opted for silver stacked rings. 
At the event, she received the iHeartRadio Music Award for Latin Pop Song of the Year for track "MAMIII," featuring Karol G. In the category, she beat out Farruko, Víctor Cárdenas and DJ Adoni for "El Incomprendido"; Bad Bunny and Chencho Corleone for "Me Porto Bonito"; Bad Bunny for "Moscow Mule" and Karol G for "PROVENZA."
"As Nicole [Scherzinger] said, two Gs, two mamis, one hit song," Becky said onstage at the Dolby Theatre in Los Angeles. "I think it really just demonstrates that juntos somos más. When we come together as women in this industry, we are capable of not just making hit songs, but making history and setting an example that when we come together, we are powerhouses. We are able to see each other differently and share in the light."
Why Chris Pratt Says Putting Baby Eloise to Bed Is Like a "Drama" Show
Chris Pratt Talks Funniest Super Mario Bros. Movie Moments
Chris Pratt and Katherine Schwarzenegger's TV viewing habits are a little different as parents.
In an exclusive interview with E! News, Chris joked that the couple's so-called favorite series these days is a baby monitor that watches over their daughters Lyla Maria, 2, and Eloise Christina, 10 months.
"It's this new show where you just hope and pray that they stay asleep all night," quipped the Jurassic World star, who is also dad to 10-year-old son Jack with ex Anna Faris. "It's been really great. Drama, some comedy."
While Chris and Katherine are also fans of Yellowstone and Ozark, the actor noted, "It's been hard for us to find the time to watch anything."
After all, bedtime can be quite the production. As the 43-year-old explained, the biggest challenge is to put his children to sleep and successfully sneak out of the room without waking them.
"That's like an obstacle course," Chris remarked. "And I have one ankle…that cracks every third step. I got a loud ankle, and so I have to hobble out on one leg or else I wake the baby up."
Wizards of Waverly Place Producer Confirms Alex's Sexuality
"We got as close as we could," Peter said on the pod, hosted by Waverly Place alums Jennifer Stone and David DeLuise. "It was pretty much right there."
While his show wasn't able to peel back the layers of Alex and Stevie's relationship, Peter acknowledged that the network has made more progressive strides in recent years.
"Disney Channel has had [queer] characters," he noted. "They did it. At that time, it wasn't a thing."
In the 2016 series finale of the animated comedy Gravity Falls, Sheriff Blubs (Kevin Michael Richardson) and Deputy Durland (Keith Ferguson) confirmed they were in a relationship.
Additionally, shows like Star Wars Resistance, The Owl House and The Proud Family: Louder and Prouder have featured LGBTQ+ representation on Disney Channel since Wizards of Waverly Place left the airwaves.