Firefly Lane Trailer Teases Tully & Kate's Emotional Reunion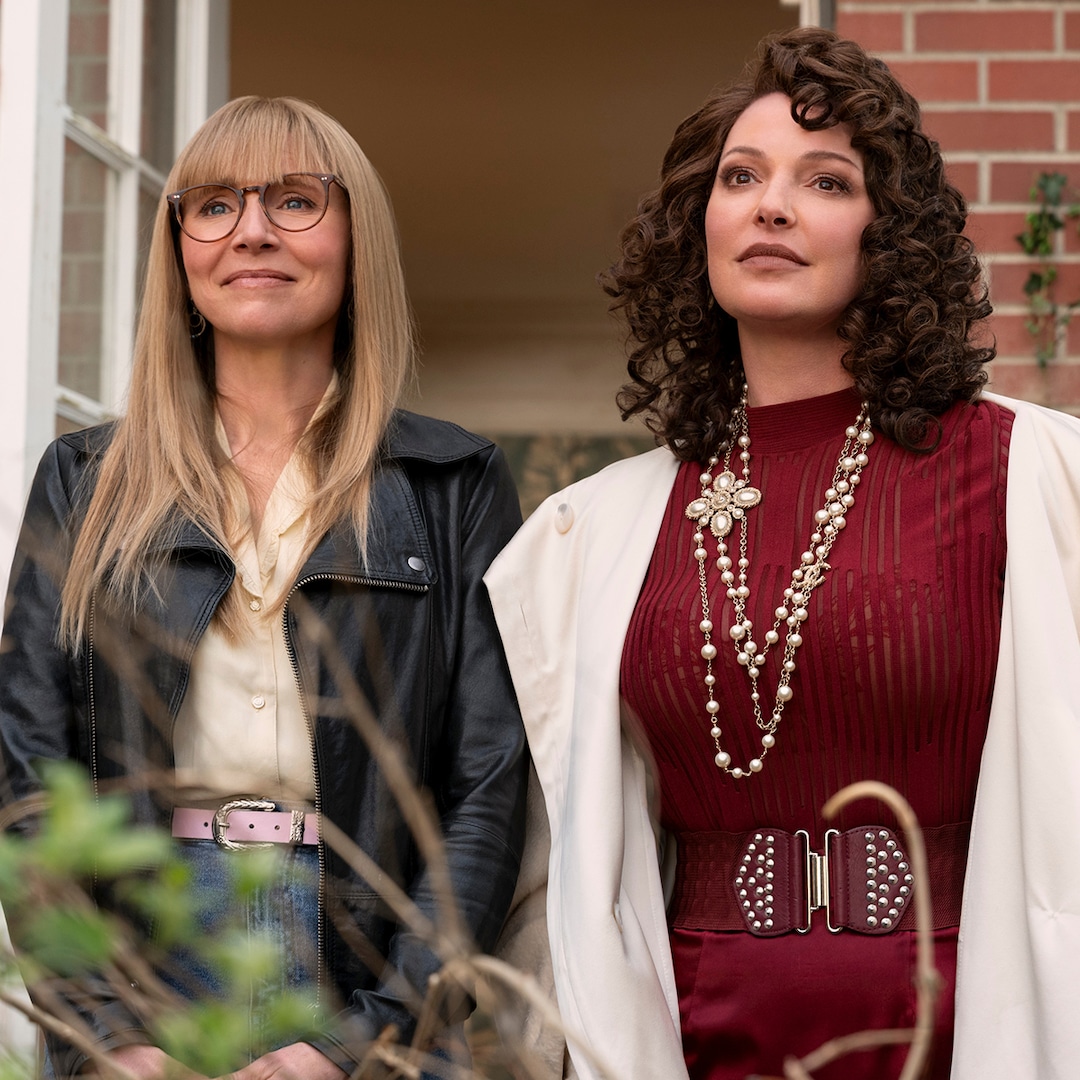 It's time for one final trip down Firefly Lane.
And the trailer for the final batch of episodes, released March 27, shares a glimpse at the emotional reunion between estranged best friends Tully (Katherine Heigl) and Kate (Sarah Chalke).
Tully, who jetted to Antarctica to work on a documentary amid her falling out with Kate during the first part of season two, says in the trailer, "Home hasn't really felt the same since I lost my best friend."
In season two's first batch of episodes—which hit the streamer in December—Tully and Kate's decades-long friendship imploded. After Tully got into a car accident with Kate and husband Johnny's (Ben Lawson) daughter Darah in the vehicle, Kate cut Tully out of her life, leaving the BFFs on non-speaking terms.
As for where we find Kate during these final episodes? After just missing Tully as she left for Antarctica, Kate's continuing on with her cancer treatment—but it's clear she's missing her best friend.
"Have you thought about reaching out to Tully?" she is asked in the trailer. "You might need a friend."
Elliot Page Shares Update on Dating Life After Transition Journey
Elliot's comments on his dating life come amid the release of his memoir Pageboy, during which he opens up about his coming out journey as a transgender man, including how his family had initially reacted to the news. It also details Elliot's path toward self-acceptance, and how that looked like amid a backdrop of alleged discrimination in show business.
As he gets back out there in the romance department, he noted that he's getting better adjusted to being single. "In the past, I always had an intense crush or fixated on an ex," Elliot added. "Right now, there's none of that. Like, 'Whoa, I'm alone, and it feels really good.'"
DC Young Fly Speaks Out After Partner Jacky Oh's Death at Age 32
DC Young Fly is sharing his first words since the passing of his partner Jacky Oh.
The Wild N' Out star and his family said in a statement to People on June 2, "We thank everyone for their well wishes and ask for privacy during this difficult time."
DC Young Fly, 31, shares three kids—Nova, 6, Nala, 2, and Prince'Nehemiah, 10 months—with Jacky Oh, whose death was confirmed by a BET Media Group spokesperson June 1. She was 32.
On May 31, Jacky was found unresponsive at the Homewood Suites by Hilton Miami Downtown/Brickell and transported to a hospital in Miami, Fla., where she died before midnight, according to a Miami Police Department report obtained by the Los Angeles Times.
"We are deeply saddened by the passing of Jacklyn Smith, known to the world as Jacky Oh, a talented Wild N' Out family member whose impact will be forever treasured and missed," read a statement posted to the show's social media pages June 1. "Jacky Oh was a loving friend and beloved colleague of the Wild N' Out cast throughout five seasons."
Tim McGraw Daughter Gracie Shares Update After Taking Ozempic for PCOS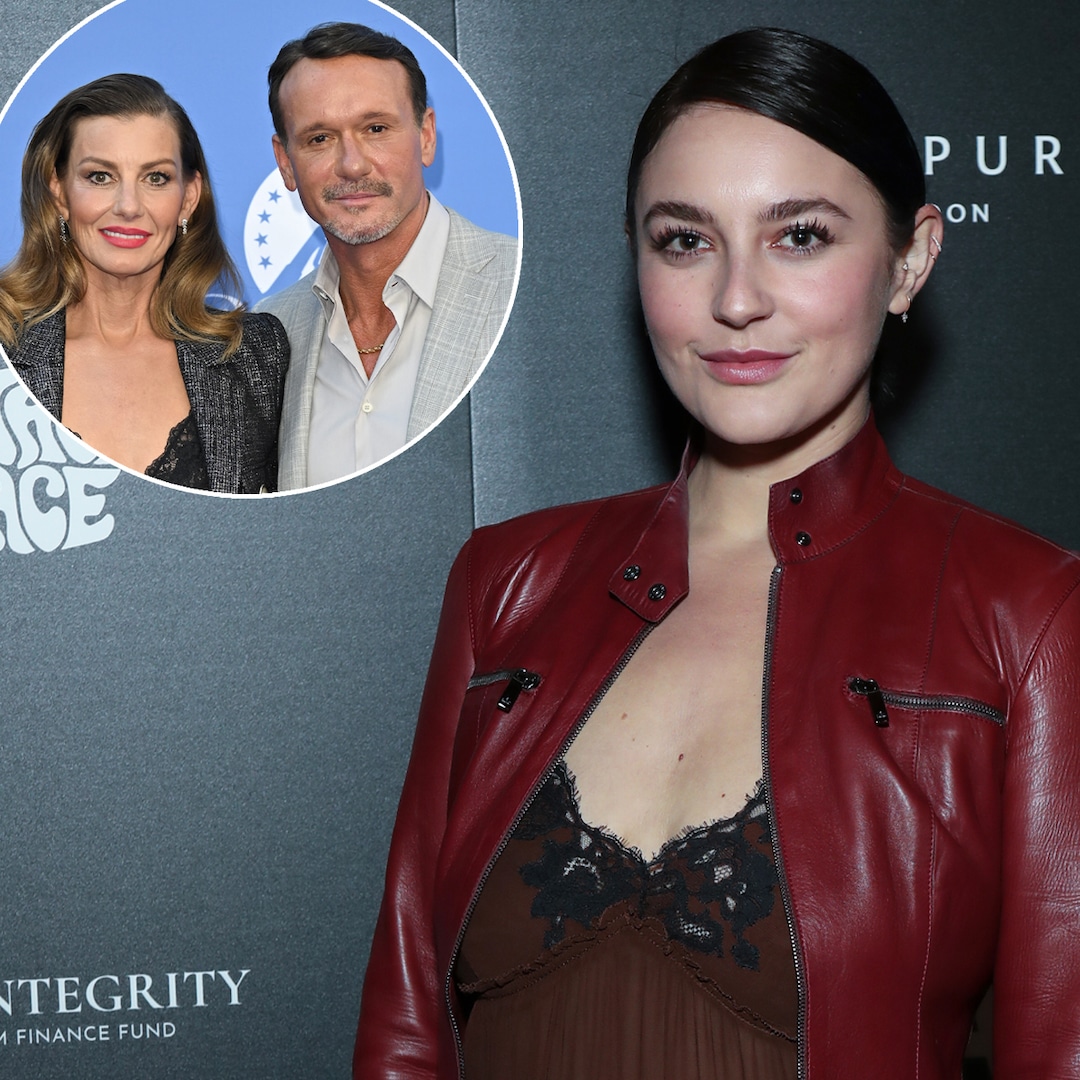 Gracie McGraw is sharing a glimpse into her health journey.
Tim McGraw and Faith Hill's daughter opened up about her experience with Ozempic and how that impacts her polycystic ovary syndrome (PCOS).
After a commenter called out her alleged use of type 2 diabetes medication on Instagram—the picture in question featured Gracie showing off her recent weight loss—the 26-year-old replied,  "I did use Ozempic last year, yes. I am now on a low dose of Mounjaro for my PCOS as well as working out. No need to accuse when I have been open about it."
Last year, Gracie first shared her PCOS diagnosis, which came after years of struggling with her weight.
"To get the correct diagnosis you would need 2 out of the 5 characteristics of PCOS and I had 4," she wrote in March 2022. "During my appointment with my endocrinologist I realized that may have been a factor in my issues with weight, so we decided to try a medicine to regulate my body more normally and create the tools to continue to keep my body and myself healthy as I get older."