Dancing With the Stars' Brandon Armstrong Marries Brylee Ivers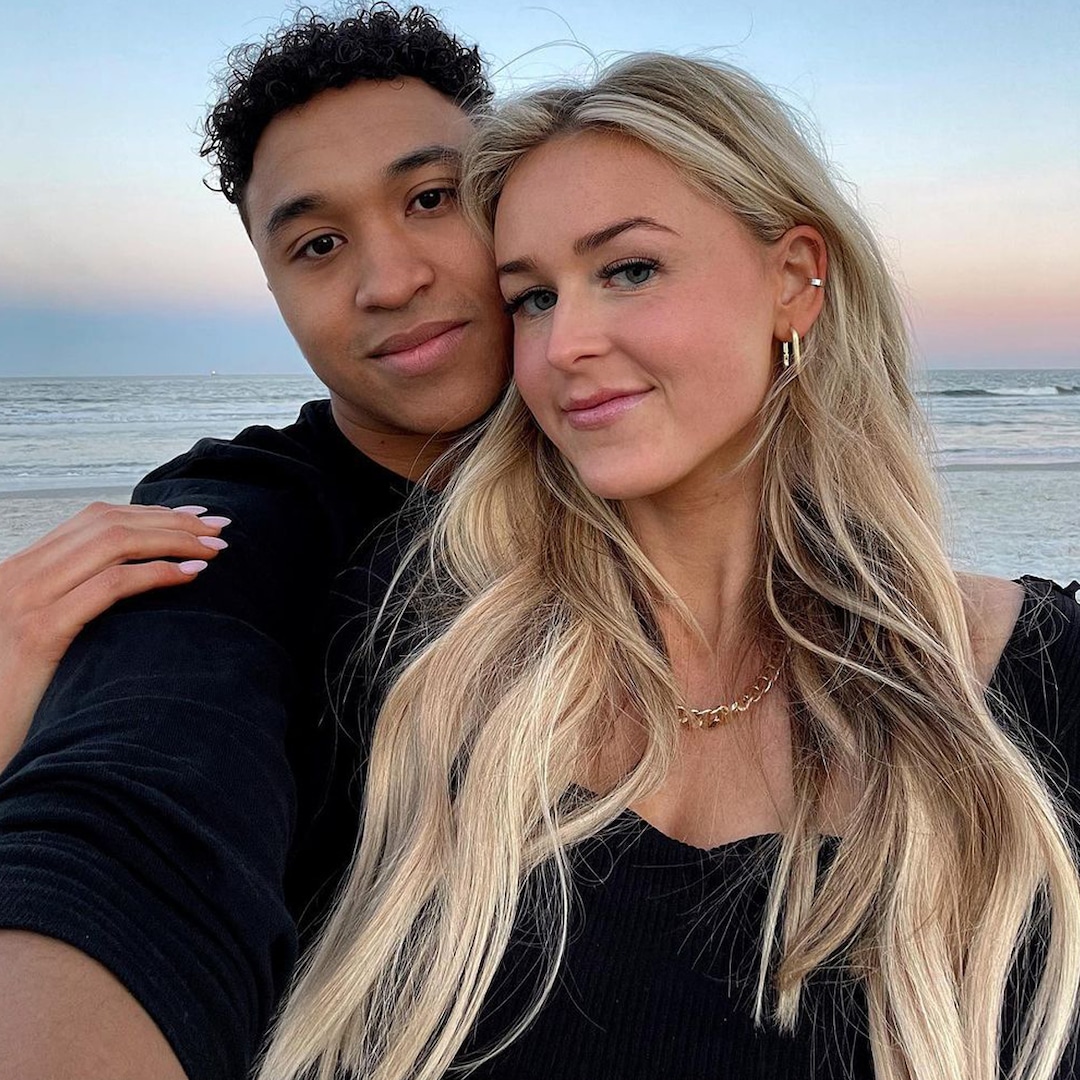 Dancing down the aisle!
Brandon Armstrong, a Dancing With the Stars pro, married Brylee Ivers on July 30, a rep for the dancer and choreographer confirmed to E! News.
The two wed in a religious, outdoor ceremony in front of about 125 family and friends in Utah at Siempre, a venue located in the mountains, People reported. The bride wore a white, square neck, cap sleeve Alta Moda Bridal wedding gown with a long train and a cathedral-length veil, while the groom sported a black tux.
Brandon, 28, proposed to Brylee, 24, this past March. The groom began dating his now-wife after he slid into her DMs in 2021.
"I downloaded an app that's similar to Tinder but for our Church to be funny," the groom recalled to People. "I was scrolling through and saw her but I was too embarrassed to message her. So, I DM'ed her on Instagram instead and she ghosted me."
Pretty Little Liars' Torrey DeVitto Is Engaged to Jared LaPine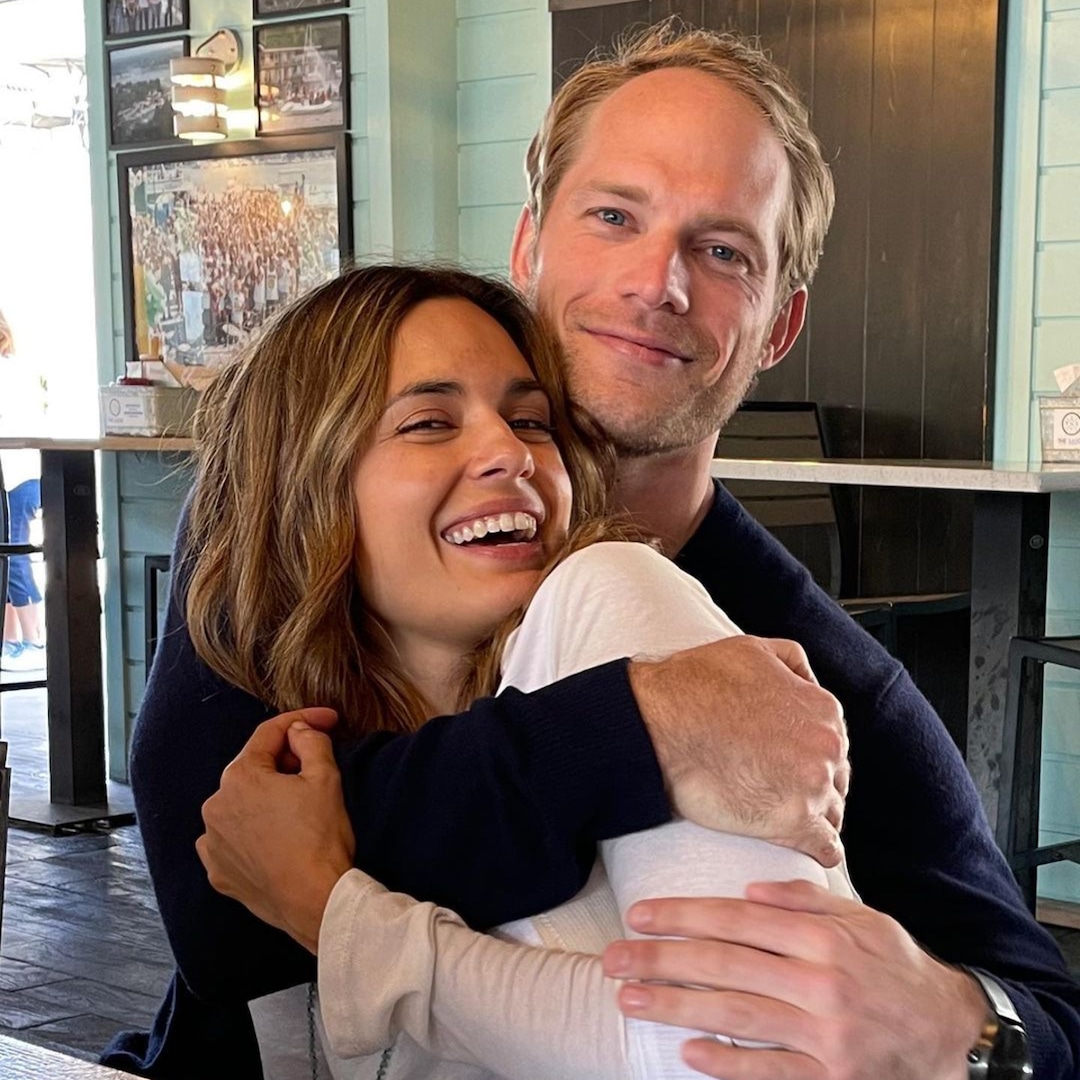 Torrey DeVitto is rocking some pretty, not-so-little bling.
The Pretty Little Liars alum announced her engagement to director Jared LaPine on Sept. 25, posting photos of herself wearing an emerald cut diamond ring on that finger.
One image showed the couple hanging out at a park, while Jared was pictured kissing Torrey in another snap taken just moments after the proposal.
"Earlier this month at 5 pm on a weekday while walking the back trails at the farm, still in my PJs and goat boots, he got down on one knee, in what I hoped wasn't poison ivy, and asked for forever," the 39-year-old wrote on Instagram. "My answer was obvious."
Jared added in a post of his own, "On September 1st, I got engaged to my best friend. Now I get to spend every single day as the luckiest man in the world. I love you more than anything and everything."
Torrey and the filmmaker first went public with their romance in June, when Jared shared a photo of the two in a cozy embrace. "Enter Cheesy/Sappy line here," he captioned the picture, prompting Torrey to reply in the comments section, "I love us." 
Below Deck Med Crew Is Rocked By a Death & a Shocking Departure
Below Deck Mediterranean's new season is starting out on rough waters.
On the dramatic season eight premiere of the Bravo series, two of the yachties—Chief Stew Tumi Mhlongo and Stew Kyle Viljoen—were missing from the episode because of visa problems entering Italy. And in addition to Captain Sandy Yawn's crew issues, one new teammate made a shockingly unexpected exit from the M/Y Mustique before the first charter guests even arrived.
While trying to verify Bosun Ruan Irving's yachtmaster credentials, Sandy was shocked to learn the papers allegedly belonged to someone else. Explaining that the entire ship could get detained over one crewmember's falsified documents, the captain immediately called Ruan to her office.
"The officer just had me scan this," she told him on the Sept. 25 episode. "Is this really you?"
After someone else's photo appeared in the database, Sandy told the bosun, "Whoever issued this, it's not yours. Where did you go to school?"
While a hesitating Ruan claimed he got his yachting credentials in Monaco, the Captain was quick to fact check him. "No, you can't get your yachmasters on a boat in Monaco," she responded. "They don't have a school in Monaco."
Euphoria Star Angus Cloud's Mom Shares His Last Words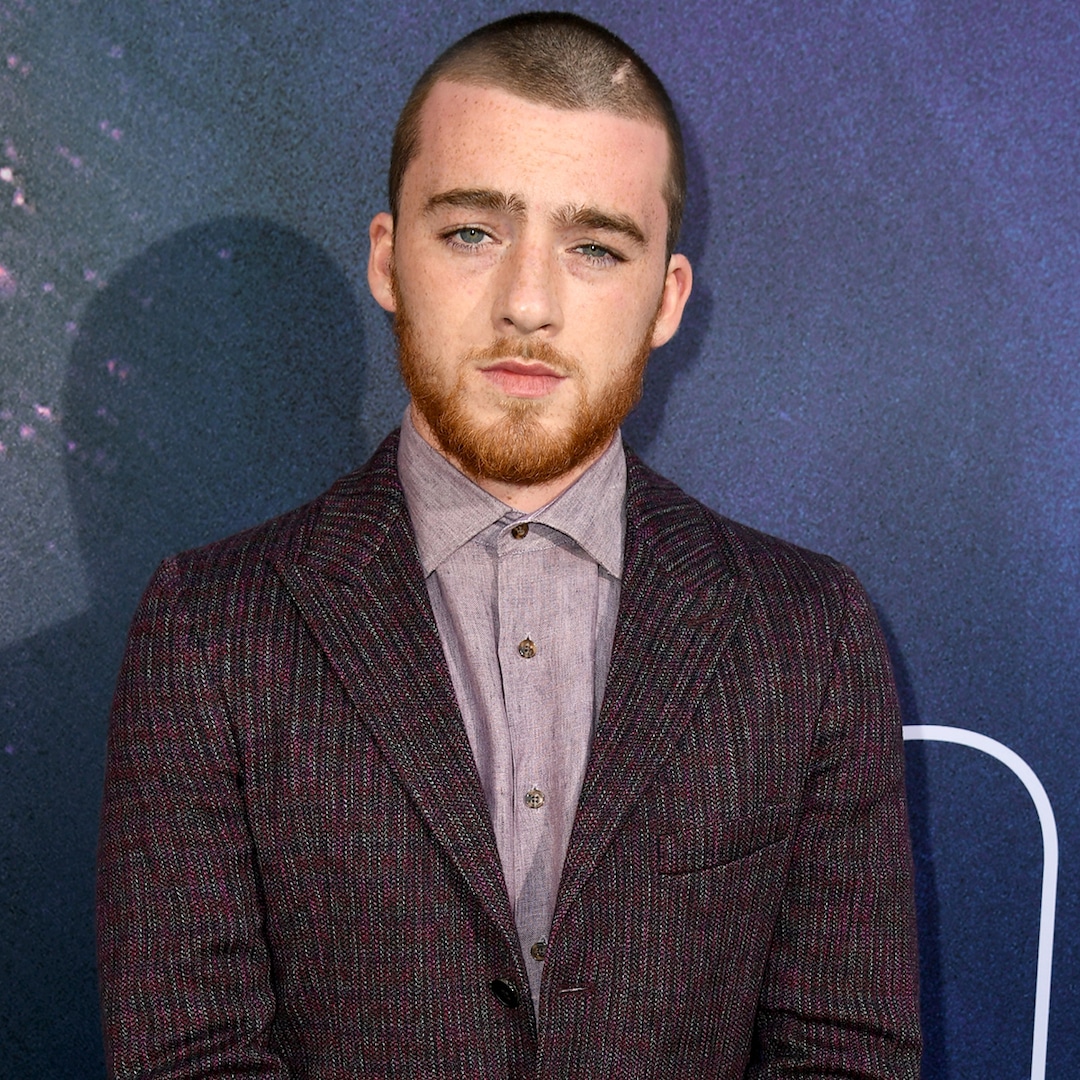 Though Lisa is still grieving the loss of her son, she explained that the overwhelming support from fans has helped her cope. 
"He went out at his total power, his total beauty, his total influence, and the reaction that everyone has had is very moving to me," she said. "You know, he's not just an actor who overdosed. He was a beautiful soul, and that's why people miss him so much."
If anything, Angus' mom felt in her heart that he'd leave an indelible mark.
"I always knew he was special and I'm so glad the world also found out he was special," she shared. "My son will always shine bright."