College Baseball Player Angel Mercado-Ocasio Dead at 19 After Accident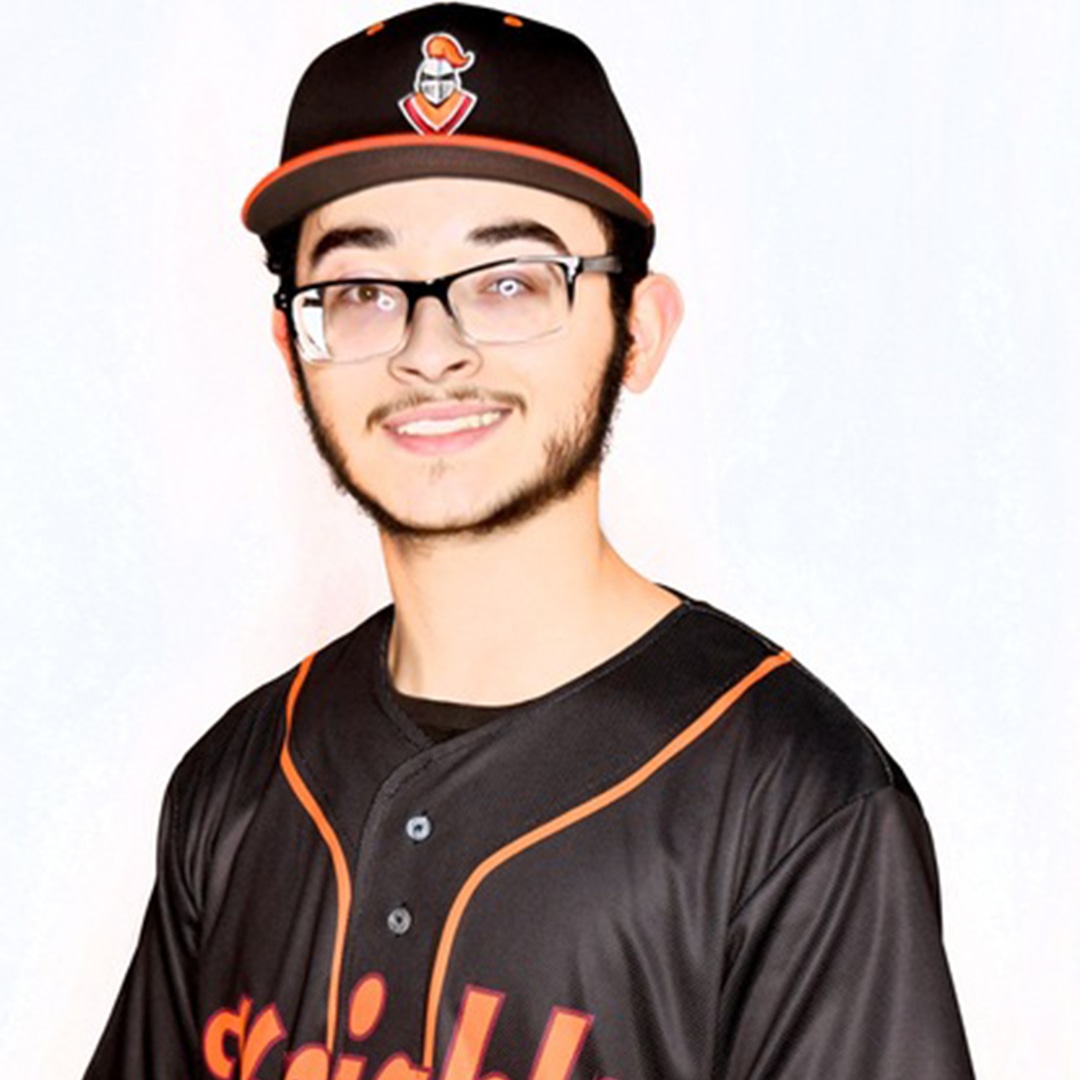 A Pennsylvania community is mourning the loss of a college baseball player.
Angel Mercado-Ocasio died May 23 at age 19, succumbing to a traumatic head injury he sustained a day earlier. A makeshift wooden dugout he helped build at a ball field used by his recreation baseball league in his native Harrisburg, Penn. collapsed on top of him, Fox 43 reported.
At the time of the accident, Angel, his coach and a few other teammates were taking down the structure, which they put up themselves before a game, the outlet said, adding that the city had recently told them they didn't have a permit to build on the property.
"Angel had the biggest heart," Alejandro Escudero, one of the late player's close friends, told Fox 43. "He was an innocent kid, I just wonder why it had to be him."
Mercado-Ocasio was a second baseman for his recreation team, and also played baseball at Central Penn College.
Anna Shay's Bling Empire Co-Stars Pay Tribute After Her Death
Kane Lim: "You had a nonchalance about you that was mesmerizing and captivated audience around the world. I was lucky to get to know the real you and not many knew about our friendship off camera. We had a real friendship and thought the show made things or even portrayed us a little crazy at times you knew who I really was as a person and had my back in the end. We spent most of the pandemic together, slaying it on Rodeo dr, grocery shopping, making Japanese plum wine and doing silly things. Thank you for your company. I will always remember you for your tenacity for life and resilience and whether the camera is on or off you, you slayyyy. Continue to slay in the heavens."
Cherie Chan: "@annashay93 my whole heart. I'm lost for words. If only the world knew how beautiful you are. 'Why does god take the best people from us?'"
Guy Tang: "Gone too soon. You'll be truly missed, @annashay93. The best memories were all behind the scenes of #BlingEmpire when the cameras were off. We had the best times together."
Mimi Morris: "Our hearts still ache in sadness. Bling Empire family lost such an amazing friend. Anna you will missed dearly, may you rest in heaven."
Jaime Xie: "You will be so dearly missed. Rest in peace, Anna. Our many memories together will stay forever in my heart."
Dorothy Wang: "Rest in Peace, Anna. Your generosity, boldness and fervor for life will forever be celebrated."
Elliot Page Shares Update on Dating Life After Transition Journey
Elliot's comments on his dating life come amid the release of his memoir Pageboy, during which he opens up about his coming out journey as a transgender man, including how his family had initially reacted to the news. It also details Elliot's path toward self-acceptance, and how that looked like amid a backdrop of alleged discrimination in show business.
As he gets back out there in the romance department, he noted that he's getting better adjusted to being single. "In the past, I always had an intense crush or fixated on an ex," Elliot added. "Right now, there's none of that. Like, 'Whoa, I'm alone, and it feels really good.'"
DC Young Fly Speaks Out After Partner Jacky Oh's Death at Age 32
DC Young Fly is sharing his first words since the passing of his partner Jacky Oh.
The Wild N' Out star and his family said in a statement to People on June 2, "We thank everyone for their well wishes and ask for privacy during this difficult time."
DC Young Fly, 31, shares three kids—Nova, 6, Nala, 2, and Prince'Nehemiah, 10 months—with Jacky Oh, whose death was confirmed by a BET Media Group spokesperson June 1. She was 32.
On May 31, Jacky was found unresponsive at the Homewood Suites by Hilton Miami Downtown/Brickell and transported to a hospital in Miami, Fla., where she died before midnight, according to a Miami Police Department report obtained by the Los Angeles Times.
"We are deeply saddened by the passing of Jacklyn Smith, known to the world as Jacky Oh, a talented Wild N' Out family member whose impact will be forever treasured and missed," read a statement posted to the show's social media pages June 1. "Jacky Oh was a loving friend and beloved colleague of the Wild N' Out cast throughout five seasons."