I Give You A Name, You Tell Me The First Character That Comes To Mind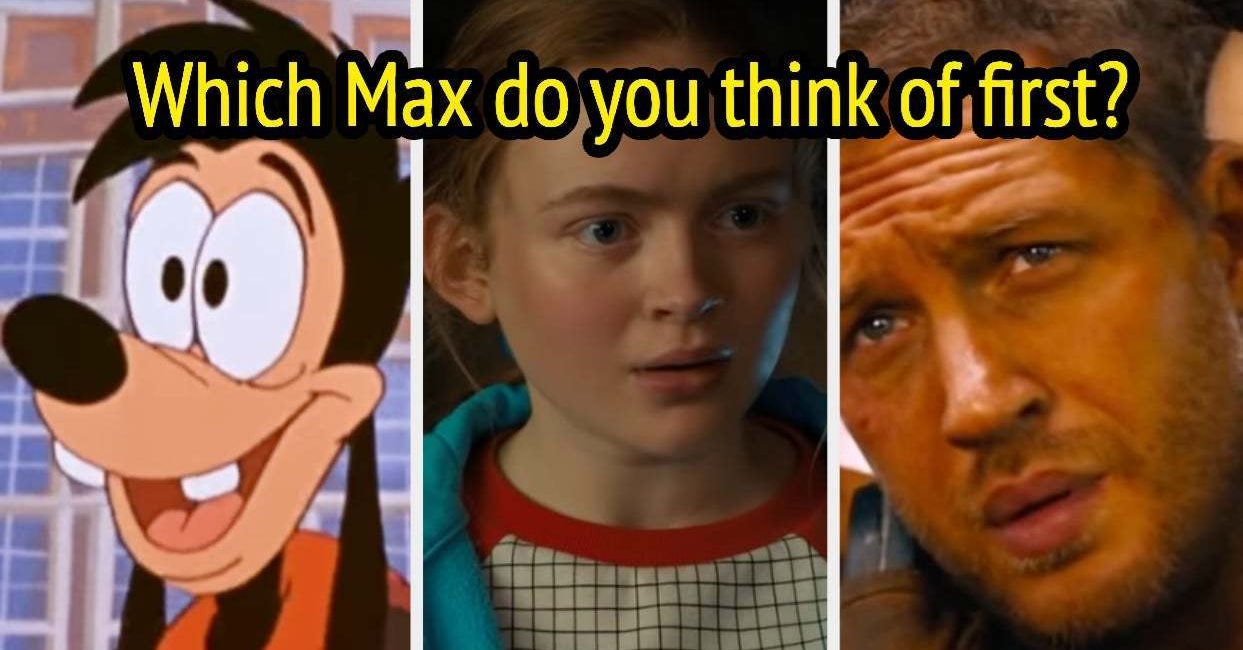 Newly Published, From Children's Books to Surveillance Software
DIM SUM PALACE, by X. Fang. (Tundra, $18.99, ages 3 to 7.) In this sumptuous homage to Maurice Sendak's "In the Night Kitchen" by a Taiwanese American author-illustrator, a dreaming young girl follows a "delicious smell" out of her bedroom to a palace kitchen, falls into a bowl of dumpling filling and narrowly escapes being fed to an empress.
GOTTA GO! by Frank Viva. (TOON Books, $18.99, ages 5 to 7.) Against a motif of spreading yellow-orange watercolor blots, a boy and his grampa dance the Tinkle Twist, the Wee-wee Walk, the Pee-pee Hop, the Piddle Patter and the Leaky Shake in a frenetic tour de force that gives new meaning to "Ooooh…" and "Ahhh…"
KIN: Rooted in Hope, by Carole Boston Weatherford. Illustrated by Jeffery Boston Weatherford. (Atheneum, $18.99, ages 10 and up.) Pairing poetry and scratchboard art, this powerful mother-son project features multiple narrators — from members of their family tree to a plantation house to the land itself.
THE MONA LISA VANISHES: A Legendary Painter, a Shocking Heist, and the Birth of a Global Celebrity, by Nicholas Day. Illustrated by Brett Helquist. (Random House Studio, $19.99, ages 10 and up.) A veritable rogues' gallery of suspects star in this witty thriller about the theft of the painting from the Louvre in 1911.
WANDERING THROUGH LIFE: A Memoir, by Donna Leon. (Atlantic Monthly, $26.) The author of the Commissario Guido Brunetti mystery series opens up about her early life in New Jersey, teaching English in Iran during the 1979 revolution and her affinity for Italy.
A DICTATOR CALLS, by Ismail Kadare. Translated by John Hodgson. (Counterpoint, paperback, $16.95.) In this novel, Kadare draws on historical research to explore, in 13 perspectives, the aftermath of a tense 1934 phone call between Joseph Stalin and the writer Boris Pasternak after the arrest of a dissident poet.
YOUR FACE BELONGS TO US: A Secretive Startup's Quest to End Privacy as We Know It, by Kashmir Hill. (Random House, $28.99.) A Times reporter charts the rise of Clearview AI, a powerful facial recognition app, and the dangers posed by its advancing technology.
LOVED AND MISSED, by Susie Boyt. (New York Review Books, paperback, $17.95.) Boyt's seventh novel probes how love can be misdirected, following a schoolteacher in London who finds hope and meaning in raising her granddaughter after becoming estranged from a daughter struggling with addiction.
An American Life in a Million Glances
In COMING AND GOING (Mack Books, paperback, $85), the Connecticut-born photographer Jim Goldberg pieces together the chapters of his life in a million glances. In 1985, Goldberg published "Rich and Poor," capturing in words and images both sides of the economic divide in pre-internet San Francisco. A decade later he released "Raised by Wolves," which documented runaway teenagers across California, again alongside their own handwritten commentary.
Here Goldberg turns the lens onto himself, showing us fragments of his own life from 1980 on in collages of photos overlaid with other ephemera: a typed letter he wrote to his dad, locks of hair, his daughter's toothbrushes, unidentified photo cutouts and his own contact sheets.
Together these form a deeply personal visual memoir: the orange tree his dad planted in Florida in 1980; and that same tree years later, now just a broken stump standing behind his older parents in a photo framed by so many others of the couple throughout their life together. Goldberg shows us his own marriage too: a Polaroid of a young woman in a black bathing suit on which he's written, "THIS IS THE MOMENT I FELL IN LOVE"; the birth of his daughter; her first days at school. We watch the generations age over the course of the book; we see the heartbreak of his divorce and the grief over his mother's cancer diagnosis and death. In the images he's amassed over a lifetime, Goldberg shows the beauty and sorrow of everyday existence.
Whatever Happened to Local Comedy Scenes?
Paris in the 1920s. Hollywood in the '70s. Chicago in the '90s?
It's long been my after-midnight-at-the-bar theory that when it comes to urban cultural vanguards, the Michael Jordan era belongs in the pantheon. Full disclosure: I was there and missed it all.
Despite living in Chicago when young improvisers like Tina Fey, Amy Poehler, Steve Carell, Stephen Colbert and Adam McKay were killing in front of live crowds, I never saw any perform. I don't have a story of bumping into the legendary comedy teacher Del Close or catching Kanye West's original rap group. I missed Liz Phair as well as the indie-rock renaissance pushed by labels like Drag City and Touch and Go Records.
Just when I thought the cultural obliviousness of my college years couldn't be greater, a new book, "The Perfect Amount of Wrong: The Rise of Alt Comedy on Chicago's North Side," opens another avenue of regret. Its author, the comic Mike Bridenstine, makes a persuasive case that Chicago in the late '90s and aughts was one of the great incubators of modern stand-up. Bridenstine was part of it, but his account, catnip for comedy nerds, benefits from detailed reporting, tracking the careers of, among others, Kumail Nanjiani, Kyle Kinane, Pete Holmes, Hannibal Buress, Beth Stelling and Cameron Esposito.
Packed with fabled stand-ups who never made it big and their intimate shows, his punchy chapters are perfect for those who argue about comedy the way Stephen A. Smith does about sports. Was the Lyon's Den (where Holmes and Nanjiani started the same week) the greatest comedy open mic in history? Did T.J. Miller revolutionize crowd work? Does Matt Braunger deserve to be compared to Robin Williams and Will Ferrell? This book should start some fights.
But there's also a challenging broader argument buried here, about the conditions that make for great art, one that hints at a pessimistic outlook about local scenes in the age of social media.
Chicago has long been known as a place for artists to get good, not famous. It's far enough from the coasts to keep industry executives at bay. This has produced many eccentric artists and chips on shoulders. For stand-ups, the fact that it was renowned as an improv town was one chip; the second was that the only major club, Zanies, did not book many local acts.
"The best thing that ever happened to comedy in Chicago was Zanies saying you can't perform here," Bridenstine, 44, told me in a recent phone interview. Rejection fueled comics to start their own shows, presenting bills in restaurant back rooms, bars and scrappy festivals. The isolation of these shows, their lack of publicity, meant that crowds were locals not tourists, die-hards not casual fans. Originality mattered as much as killing. "There was pressure, in a really good way, to be different and weird," the comic Brooke Van Poppelen says in the book.
This resulted in comics like the wry political observer Dwayne Kennedy, who inspired considerable awe and gushing among peers. "The fact Dwayne Kennedy is not a household name is insanity," Sarah Silverman has said. One possible explanation might be found from a producer, who says that to book him, you needed to fax his dad.
An early provocateur, Bill O'Donnell was famous for incorporating vomiting into his act. There were guys with nicknames like Tommy Mayo, and others like Nick Vatterott, who refused to do the same joke twice in a week and performed a bit as a ventriloquist's dummy that required him to sit inside a box for two hours. He delivered a hilarious set on "The Tonight Show" years ago that hinged on him pretending to forget a joke. "Nick Vatterott is my evidence that comedy is not a meritocracy," Bridenstine said. "I don't know anybody funnier than him. And I know a lot of people more famous and successful."
Along with stories of the famous and forgotten, the book leans on the journalism of Allan Johnson, a critic for The Chicago Tribune who died at 46 in 2006. He was an early champion of Bernie Mac, probably the greatest comic to emerge from Chicago that decade and the book's most glaring omission. (In the 1990s, comedy was more segregated than today, and there is scant coverage here of predominantly Black rooms.) The attention Johnson lavished on local shows, in praise and criticism, was an important spotlight, drawing audiences and creating conversation. His coverage is also an integral source for this book. Considering the depleted state of newspapers, in Chicago and elsewhere, one wonders about the local comedy coverage future authors will draw upon.
The more significant contrast with comedy today is the minor role of the internet. It's not merely that there wasn't the push to turn your jokes into videos. Comics were less aware of their peers in other cities in the 1990s, and thus there wasn't the same anxiety of influence. One Chicago comic, John Roy, describes the sense of wanting to embrace alt comedy on the coasts, but only vaguely knowing about it from reading about Patton Oswalt or seeing Janeane Garofalo on HBO. "We're trying to reverse engineer this idea of alternative comedy from a couple articles in Rolling Stone and a special," Roy says in the book. "You don't really know what it is. But you subsequently get a lot of creativity because people start going: 'Well, I got to be weird.'"
The internet — with social media and sites like YouTube — diminished the distance between scenes and put all comics in the same digital room. This has advantages. Comedy is bigger than ever, and it's easier to find quality jokes. Bridenstine argued that while there are more good stand-up shows in Chicago today, the scene isn't producing "Kinanes, Kumails, Beths or Hannibals."
Is this merely nostalgia? Perhaps a bit, but it's fair to ask a troubling question: Is the internet killing off distinct local comedy scenes?
There is a long history of cities producing their own comedic aesthetics. Boston is blustery and blue collar (think Bill Burr), while San Francisco is wild and experimental (see Robin Williams). Washington, D.C., and Portland, Ore., have their own styles, too. These are all simplifications, but they matter. When everyone can see everyone else online, parallel thinking in jokes increases, and comics move to New York and Los Angeles quickly after viral fame, making coherent local identities harder to maintain.
Who you are around as a young artist is tremendously important. Now we are all, to some degree, around the same people. To be sure, "you had to be there" is a real thing, especially with live comedy, and the internet is full of niches where subcultures can flourish, but whether they will be closely associated with cities is an open question.
Bridenstine sounded skeptical. "City scenes don't exist in isolation like they used to," he said, adding a note of optimism while tossing one more chip on his shoulder. "I think new styles will evolve and people will decide to be new and different whenever this current way of arena rock comedy gets old."