I Give You A Name, You Tell Me The First Character That Comes To Mind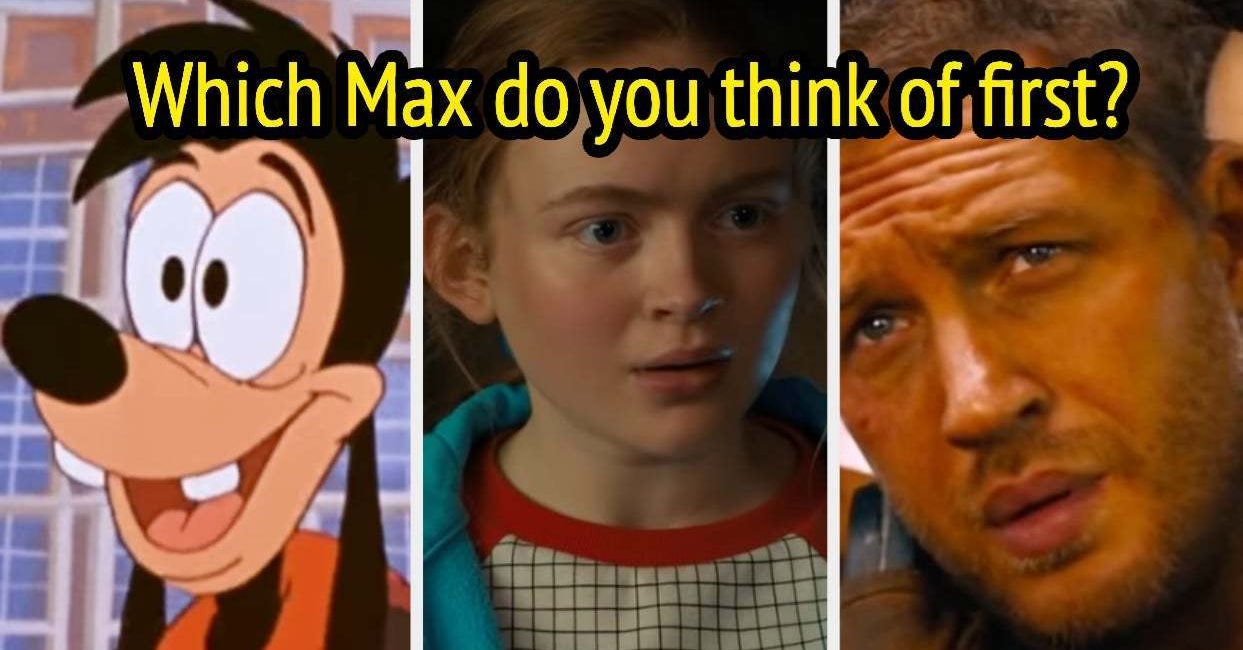 Victor LaValle Likes to Stare Directly at His Deepest Fears
"People sometimes ask why I want to read horror at all, let alone write it," says the horror novelist, whose new book is "Lone Women." "So much writing glances off the hardest and worst experiences, but horror confronts the worst that happens. … A good horror novel doesn't lie to you."
Hoover Biographer Wins American History Book Prize
Beverly Gage, the author of "G-Man: J. Edgar Hoover and the Making of the American Century," has been named the winner of the New-York Historical Society's 2023 Barbara and David Zalaznick Book Prize, which is awarded annually for the best work of American history or biography.
The first major biography of Hoover written in three decades, "G-Man" draws on a wealth of previously unseen or uncensored documents, including many obtained through the Freedom of Information Act. Over 837 pages, Gage, a professor at Yale University, takes a panoramic view of Hoover's 48 years as director of the Federal Bureau of Investigation, looking not just at his infamous harassment campaigns against civil rights leaders in the 1960s but also his central role in the modernization of the bureau, which often won him the admiration of liberals.
Reviewing the book last year in The New York Times, Jennifer Szalai called it a "revelatory" portrait that shows Hoover "for who he really was — less an outsider to the so-called postwar consensus than an integral part of it."
Gage's book, published by Viking, was also a winner of this year's Bancroft Prize, awarded by Columbia University and considered one of the most prestigious honors in the field of American history, as well as a bellwether of trends among academic historians.
The historical society's prize, which will be awarded at a private event in April, rewards books that are accessible to a general audience. It often focuses on political history, and books that keep founders, presidents and other major figures, and their great deeds (or misdeeds), at the center of the story. Past winners of the prize, which comes with a cash award of $50,000, have included Alan Taylor, Jill Lepore, Jane Kamensky and Gordon S. Wood.
In a news release, Agnes Hsu-Tang, the chair of the historical society's board of trustees, said that Gage "deftly illuminates one of the most complicated personalities in modern American history through descriptive gradations of light and shadow."
Attempts to Ban Books Doubled in 2022
Efforts to ban books nearly doubled in 2022 over the previous year, according to a report published Thursday by the American Library Association. The organization tracked 1,269 attempts to ban books and other resources in libraries and schools, the highest number of complaints since the association began studying censorship efforts more than 20 years ago.
The analysis offers a snapshot of the spike in censorship, but most likely fails to capture the magnitude of bans. The report is compiled from book challenges that library professionals reported to the association's Office for Intellectual Freedom, and it also relies on information gathered from news reports.
Book removals have exploded in recent years, and have become a galvanizing issue for conservative groups and elected officials. Fights over what books belong on library shelves have caused bitter rifts on school boards and in communities, and have been amplified by social media and political campaigns.
With the increasingly organized campaigns to remove titles on certain topics, books have become a proxy in a broader culture war over issues like L.G.B.T.Q. rights, gender identity and racial inequality.
Of the 2,571 unique titles that drew complaints in 2022 — up from 1,858 books in 2021 — a vast majority were books by or about L.G.B.T.Q. people, or books by or about people of color, the association found. Many of the same books are targeted for removal in schools and libraries around the country — among them classics like Toni Morrison's "The Bluest Eye" and Margaret Atwood's "The Handmaid's Tale," and newer works like Juno Dawson's "This Book is Gay" and Maia Kobabe's "Gender Queer."
The Push to Ban Books Across America
Parents, activists, school board officials and lawmakers are increasingly contesting children's access to books.
Book bans have affected public libraries as well as schools: In 2022, some 60 percent of complaints that the association tracked were directed at books and materials in school libraries and classrooms, while around 40 percent of challenges were aimed at material in public libraries.
The development is worrisome for educators and librarians, who have increasingly come under fire for the books in their collections. Some librarians have been accused of peddling obscenity or promoting pedophilia; others have been harassed online by people calling for them to be fired or even arrested. Some libraries have been threatened with a loss of public funding over their refusal to remove books.
Efforts to remove books began to rise during the pandemic, often spreading from one community or school district to another through social media, as lists of books flagged as inappropriate circulated online. The movement has been supercharged by a network of conservative groups — including organizations like Moms for Liberty and Utah Parents United — that have pushed for book removals and have lobbied for new policies that change the way library collections are formed and book complaints are handled.
"Overwhelmingly, we're seeing these challenges come from organized censorship groups that target local library board meetings to demand removal of a long list of books they share on social media," Deborah Caldwell-Stone, director of the association's Office for Intellectual Freedom, said in a news release about the report.
Increasingly, challenges are being filed against multiple books, whereas in the past, libraries more frequently received complaints about a single title, the group said.
Some librarians and free speech advocates are also alarmed by new legislation that aims to regulate the content of libraries, or the way librarians do their jobs. Last year, laws that impose restrictions on libraries were passed in seven states, including Tennessee, Oklahoma, Florida and Utah, according to analysis done by EveryLibrary, a political action committee for libraries.
Recently, Republicans in the House introduced a "Parents Bill of Rights," proposed legislation that some educational advocacy organizations worry could lead to a rise in book bans. The bill, which was sponsored by Representative Julia Letlow, a Republican from Louisiana, requires that parents have access to "a list of the books and other reading materials available in the library of their child's school."
Some librarians and teachers who are concerned by the spike in book bans argue that the notion of parental rights should not enable a small group of parents to decide what books all other students and families can access.
"Each attempt to ban a book by one of these groups represents a direct attack on every person's constitutionally protected right to freely choose what books to read and what ideas to explore," Caldwell-Stone said in a statement. "The choice of what to read must be left to the reader or, in the case of children, to parents. That choice does not belong to self-appointed book police."